Overview
Stables
Hatchery
Inventory
Wardrobe
Referrals
Settings
Seasonal Festival
World Map
Generator
Breeding Grounds
Party
Task Log
Mission Log
Quest Log
Player Trades
Trade Broker
Currency Exchange
Eggling Auction
Pick A Door
Official Games
Un-Official Games
Jinxie's Jamboree
Festival Shop
Diamond Shop
Avatar Shop
Scale Shop
Inbox
Forums
Community Polls
January 23rd, 2019

185 Online
9:44 AM
Advanced Search

Active Players on Sylestia
Category
Total
Yesterday
Players
10,152
1,277
Sylestia Pet Data
Category
Total
Yesterday
Pets
4,629,718
2,366
Generated
325,332
270
Captured
708,137
220
Bred
3,596,249
1,876
Statistics updated daily at midnight
Recent Announcements
Thread
Posted
Lupora Themed Revamp Jan 19 Ongoing Updates Jan 10 Winter Festival Pet Tr.. Jan 7 2018 Winter Festival O.. Dec 23 Equipment Issue Dec 22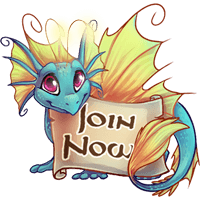 Forum Index > Official Games and Contests > 2018 Winter Festival - Avatar Item Desig...
Page 4
1, 2, 3, 4, 5
Go to Page:
Author
Thread Post
Theafy
Level 70
Snow Wars Champion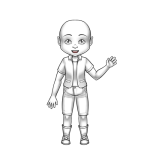 Joined: 9/23/2016
Threads: 55
Posts: 1,386
Posted: 11/10/2018 at 12:46 PM
Post #31
Song Composer


Held: Song Composer's Microphone
Outfit: Song Composer's Ensemble
Head: Song Composer's Headset
Wings: Song Composer's Staff Wings
Edited By Theafy on 11/10/2018 at 12:47 PM.
Randombanana123
Level 33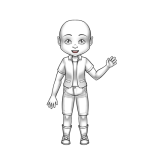 Joined: 10/20/2018
Threads: 1
Posts: 2
Posted: 11/12/2018 at 10:58 AM
Post #32


outfit: winter snow outfit
wings: none
Held: none
Head: none
Angelzrulez
Level 70
Vanquisher of Undead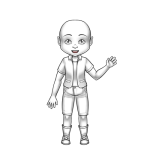 Joined: 1/9/2014
Threads: 18
Posts: 1,494
Posted: 11/13/2018 at 6:39 AM
Post #33
Back: Background (Starry Aurora/Northern Lights)
Edited By Angelzrulez on 11/13/2018 at 6:40 AM.
Roses1
Level 70
The Hallowed
Joined: 5/15/2013
Threads: 3
Posts: 33
Posted: 11/15/2018 at 6:11 PM
Post #34


Avatar Outfit: Bell Horse Handler
Avatar Wings: Bell Tone (sound of Christmas?)
Avatar Back Item: Bells (ribbon bells?)
Avatar Held Item: Mini Bell (as in the miniature horse is called a mini and the mini pulls a sleigh with bells)
Avatar Head Item: Empty

Trying to explain what has been attempted.
The outfit is biased around the idea of what would be worn if you drove a horse drawn sleigh during the winter season. With bells. (All the bells and whistles) Was originally going to call it the groom, but then I thought of a person in a suit in tie. So naming scheme is off. Silver bell. Sleigh horse. Sleigh-bell-horse handler. It became a mouth full. Please excuse my poor naming and drawing.

On the belt is supposed to be three hand bells for caroling.

So a basic riding outfit based loosely off of the generic English hunter show outfit. All of the straps for a sleigh harness and bridle are draped on the mannequin, at least how I carry normal harness equipment. Instead of using a horse collar for the harness I used the saddle version I am more familiar with. Has one peg on top for the neck strap to connect and a loop on either side for the reigns to go through. Originally I was not going to put the harness on the mini, but I want people to see what harness straps I was at least trying to draw on the mannequin. Those are bells on the harness, never the reigns. The reigns are always supper long. Don't know where to put them. I was going to coil them in the other hand, beyond my drawing skills. Especially with the other straps.
Binkybunny
Level 70
The Sweet Tooth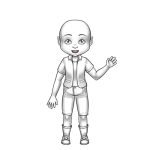 Joined: 4/9/2018
Threads: 67
Posts: 1,075
Posted: 11/16/2018 at 1:38 PM
Post #35
Snowmageddon Wanderer (Name is, eh)


So some of it is a bit hard to see since I drew on paper and scanned in but i'll describe everything

Avatar Outfit - Long puffy coat w/ fur lining on hood, wrists and bottom of coat. Can come in several colors, I just colored in purple. Black leggings/pants. Winter lace up boots. Gloves not drawn but recommended :P Should also have drawn a shirt under the coat, or possibly a scarf.
Avatar Wings - None
Avatar Back Item - Winter scene, plowed snow path into a forest with ice and snow covered birch and pine trees
Avatar Held Item - Snow bunny friend. Hand item is a snowball. To make it more universal, can make the bunny different colors, like brown or black and have different hand items like a carrot or something like that.
Avatar Head Item - Winter pom-pom hat and face mask(Did not draw hair). Also included (but its very hard to see)are frozen/ice caked eye lashes and eyebrows.

Edited By Binkybunny on 11/16/2018 at 2:27 PM.
Lostwords13
Level 70
Vanquisher of Undead
Joined: 6/16/2013
Threads: 111
Posts: 2,039
Posted: 11/17/2018 at 8:56 PM
Post #36


Snowflake Ribbon Dress -> Frilly, poofy short dress with the bottom made out of a snowflake. It is laced up along the sides with ribbons. It is decorated with snowflake adronments
Wispy Wind Wings -> wispy swirly wings with snowflake sparkles
Snwoflake Ribbon Curls -> A cute curly hairstyle with a ribbon headband. Snowflake sparkles weaved intot he hair
Thephantomrose
Level 65
Trickster
Joined: 10/22/2018
Threads: 1
Posts: 42
Posted: 11/17/2018 at 10:52 PM
Post #37
This is... not yet fully colored, but I want to post it now in hopes I can finish it time.
I'm using the female version as my main entry, but I made a male version (More Boy-style or Ouji-esque) as well because most outfits with skirts seem to have a pants version for the male base!
I also put a black and white filter on the base to keep it neutral for now.
... I also have ideas for a BG and wings. But um. Time cruuuunch! So much Homework!

I've noticed we don't yet have very many (Or really any) Just ridiculously adorable lolita dresses. Which I feel needs to change! I was listening to Snow-Halation pretty much on repeat while working on this.

Edit: Added proof of concept background and wings. Ideally the background (And everything else) would be infinitly more shiny, and also have more detailed geometric snowflakes in all of the circles.



Optional Male version:
xXx
Grey and black version: (Actually this almost works better?)
xXx
Isolated WIP Background
xXx
Edited By Thephantomrose on 11/18/2018 at 1:02 AM.
Taptothebeat
Level 61
Sylestiologist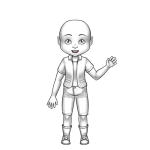 Joined: 1/12/2013
Threads: 183
Posts: 3,442
Posted: 11/18/2018 at 10:15 AM
Post #38
@Randombanana123,
I love the glow effect you achieved! :)
Scathreoite
Level 70
Master Egg Hunter
Joined: 11/2/2014
Threads: 25
Posts: 1,315
Posted: 11/18/2018 at 6:23 PM
Post #39
Frost Friend/ Aurora Ally set

Outfit + Head
Garb + Helm



Wings



Back
Guardian



Held
Companion


Could look like different things?

Transparent back:



On dark back:

Edited By Scathreoite on 11/18/2018 at 6:31 PM.
Sakina
Level 70
Trickster
Joined: 12/17/2012
Threads: 28
Posts: 1,092
Posted: 11/18/2018 at 8:26 PM
Post #40
So, we've got 2 (you could make an argument for 3) nutcracker outfits already but zero actual ballerina outfits to match. So.... yea. I based it on the Snow Queen/snowflakes from the Nutcracker. Snow Queen typically has the tutu but I like the skirt better.

My art skills are poor so here's a quick explanation. It's supposed to be a tulle skirt with a beaded pattern on the bodice. I meant it to be a snowflake pattern but I don't think you can tell. The sleeve decorations are meant to be icicles. I made the hair a tight bun since it's a common ballet hairstyles and also because we have so few hairstyles like it. I wouldn't mind a version without the tiara, honestly. The tiara is supposed to be a jeweled snowflake decoration. I kinda think they look like spiders. I didn't male a male version cause I dunno if that counts as part of the "1 outfit" but I imagine they'd be in tights too. ;) And it should be adorable.


Edited By Sakina on 11/18/2018 at 8:41 PM.
Go to Page:
1, 2, 3, 4, 5
Go to Top
This Page loaded in 0.014 seconds.
Terms of Service | Privacy Policy | Contact Us | Credits
© Copyright 2011-2019 Sylestia.
All names and logos associated with Sylestia are Trademarks of Sylestia.
All other trademarks are the property of their respective owners.
For questions, comments, or concerns please email at Support@Sylestia.com.