Overview
Stables
Hatchery
Inventory
Wardrobe
Referrals
Settings
Seasonal Festival
World Map
Generator
Breeding Grounds
Party
Task Log
Mission Log
Quest Log
Player Trades
Trade Broker
Currency Exchange
Eggling Auction
Pick A Door
Official Games
Un-Official Games
Jinxie's Jamboree
Festival Shop
Diamond Shop
Avatar Shop
Scale Shop
Inbox
Forums
Community Polls
June 19th, 2019

108 Online
9:23 AM
Advanced Search
Active Players on Sylestia
Category
Total
Yesterday
Players
8,892
921
Sylestia Pet Data
Category
Total
Yesterday
Pets
4,975,181
1,770
Generated
351,177
51
Captured
764,998
154
Bred
3,859,006
1,565
Statistics updated daily at midnight
Recent Announcements
Thread
Posted
Diamond Sale and Doubl.. May 24 Lost Grove - The Forgo.. May 19 Working on Pet Scripts May 14 Qitari Mane Improvemen.. May 8 Spring Festival Overvi.. Apr 20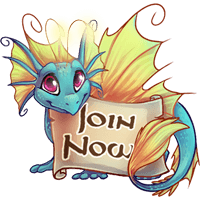 Forum Index > Official Games and Contests > 2018 Winter Festival - Avatar Item Desig...
Page 3
1, 2, 3, 4, 5
Go to Page:
Author
Thread Post
Rixva
Level 70
Wondrous Witch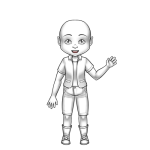 Joined: 4/20/2014
Threads: 88
Posts: 2,153
Posted: 11/5/2018 at 9:12 PM
Post #21
Thanks for your support Alice! <3
Zenaku
Level 70
Trickster
Joined: 12/31/2013
Threads: 41
Posts: 1,207
Posted: 11/5/2018 at 10:08 PM
Post #22
Resubmitting this; but the art will be updated later. Idea is the same with perhaps a few altercations to make it look better.

Edit: Art now updated.~ Decided to scrap the old wings for more wispy-fire kind.Edits abound to make the design more simple and easier on the eyes. colors are not final this is just an example of an already colored avvie item. Wings are particle-ly on the bottom. this is the best I can do for now.

~Auroral Wisp~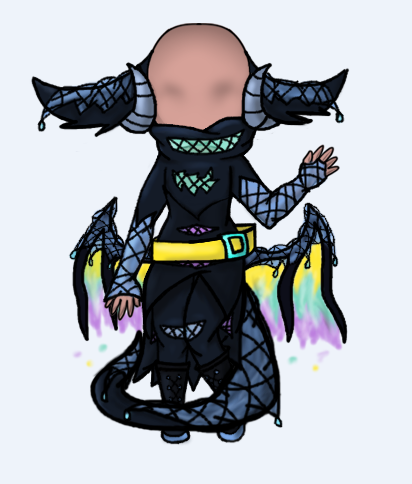 Outfit: Auroral Wisp outfit
Wings: Auroral Wisp wings
Back: Auroral Wisp Tail
Held: ????
Head: Auroral Wisp ears
Edited By Zenaku on 11/10/2018 at 1:53 PM.
Sweden
Level 61
Trickster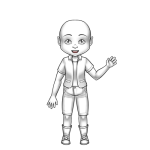 Joined: 7/14/2018
Threads: 53
Posts: 4,010
Posted: 11/6/2018 at 8:33 AM
Post #23
Thank you!
Hat101
Level 27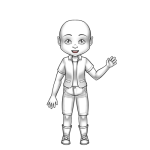 Joined: 10/3/2015
Threads: 0
Posts: 22
Posted: 11/6/2018 at 6:49 PM
Post #24
Hot Chocolate
Edited By Hat101 on 11/6/2018 at 6:52 PM.
Snini9
Level 42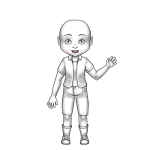 Joined: 3/21/2017
Threads: 19
Posts: 2,001
Posted: 11/7/2018 at 12:29 AM
Post #25


Winter Dress (?) and winter circlet

the dress is blue with fur lined cuffs, neckline, and bottom. it has little white/silver embroidery above the fur.

the circlet is a series of light blue stones connected by silver
Aurusei
Level 62
The Artistic
Joined: 9/13/2017
Threads: 93
Posts: 1,298
Posted: 11/7/2018 at 6:00 PM
Post #26


Tada!~ Behold my crappy design.

Sugar cookies! Are! Delicious!

I really like having sugar cookies in winter so that's what I did. I *may* add more, like helds, backs, or wings, but atm it's just the head and outfit.

Head-Sugar sprinkled hair

Outfit-Sugar cookie tunic
Cloudsoda
Level 65
The Majestic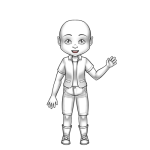 Joined: 8/25/2014
Threads: 5
Posts: 111
Posted: 11/8/2018 at 12:32 PM
Post #27


Outfit: Steppe Maiden's Garb
Head: Steppe Maiden's Headdress

Inspired by Central Asian clothing, places like Kirghistan and Kazakhstan.
Godiva
Level 70
The Sweet Tooth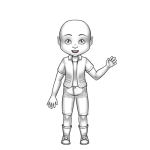 Joined: 10/24/2016
Threads: 42
Posts: 1,609
Posted: 11/8/2018 at 4:07 PM
Post #28
Snowglobe / Snowflake / Icicle Attire

Outfit: Snowflake Dress/Attire
Wings: Icicle Wings
Back: Snowglobe
Held: Snowflake/Icicle Fan
Head: Snowflake/Icicle Mask


It's supposed to look like the Avatar is inside a snowglobe, may try to redraw it better if I have time...
Edited By Godiva on 11/8/2018 at 4:09 PM.
Innernexus
Level 70
The Kind-Hearted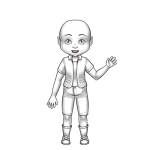 Joined: 2/27/2018
Threads: 12
Posts: 127
Posted: 11/9/2018 at 12:55 AM
Post #29
Winter Snowball Set
Inspired by snowballs, winter clothing, and cute Bulbori pals
Female Version
Male Version



Outfit; Winter Snowball Outfit: Includes a long sleeve knit sweater (sweater dress for the female version) with pockets to tuck away the hands when they get chilly. On top of the sweater is a cute and warm winter poncho of sorts with a pretty bow to tie it in place (dangling snowballs included). As for the bottom of the outfit, there is a nice pair of matching boots that pair well with the poncho, and---depending on whether it is the female or male version---either a pair of leg warmers or a pair of soft cotton sweatpants.

Head; Winter Snowball Earmuffs: The main head item is a cozy and warm pair of earmuffs (with dangling snowballs of course) matching the outfit in color. For the female version, she sports a long and stylish braid, complete with a pretty red bow to keep it from coming undone. The male version is a bit simpler in design.

Held; Winter Snowball Bulbori Companion: The held consists of a handful of winter clover; a special treat gathered for your precious Bulbori companion, who loves the snow and follows you wherever you go. This Bulbori much approves of your sense of fashion and will gladly wear it to match you during your journey through the snow!


Note: The colors might be slightly off between the male and female versions. My apologies for that, I did the female version months before the male one so that's the reason for it (I matched some of the colors tho). They're meant to share the same color palette.
Edited By Innernexus on 11/9/2018 at 1:13 AM.
Amberpaw
Level 68
Nature Walker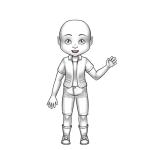 Joined: 6/16/2017
Threads: 76
Posts: 1,028
Posted: 11/9/2018 at 2:56 PM
Post #30
Avatar Set: Zolnixi Tamer


Outfit: Zolnixi Tamers Garb


Head: Zolnixi Tamers Goggles


Held: Zolnixi Tamers Friend/Pet
Complete Sets:


Zolnixi Tamers Avatar Set [Arctic]


Zolnixi Tamers Avatar Set [Evergreen]


Zolnixi Tamers Avatar Set [Lilac/Lavender/Sugar Plum]

Background soon to come :)
Go to Page:
1, 2, 3, 4, 5
Go to Top
This Page loaded in 0.005 seconds.
Terms of Service | Privacy Policy | Contact Us | Credits
© Copyright 2011-2019 Sylestia Games LLC.
All names and logos associated with Sylestia are Trademarks of Sylestia Games LLC.
All other trademarks are the property of their respective owners.
For questions, comments, or concerns please email at Support@Sylestia.com.