Overview
Stables
Hatchery
Inventory
Wardrobe
Referrals
Settings
Seasonal Festival
World Map
Generator
Breeding Grounds
Nurturing Grounds
Party
Task Log
Mission Log
Quest Log
Themed Pet Codex
Player Trades
Trade Broker
Currency Exchange
Eggling Auction
Pick A Door
Official Games
Un-Official Games
Jinxie's Jamboree
Festival Shop
Diamond Shop
Avatar Shop
Scale Shop
Inbox
Forums
Community Polls
Advanced Search
July 5th, 2022

134 Online
4:22 PM
Advanced Search




Active Players on Sylestia
Category
Total
Yesterday
Players
3,382
509
Sylestia Pet Data
Category
Total
Yesterday
Pets
7,159,512
2,011
Generated
547,864
284
Captured
1,070,608
187
Bred
5,541,028
1,540
Statistics updated daily at midnight
Recent Announcements
Thread
Posted
Patriotic Event Pet Tr.. Jul 1 Patriotic Event Overvi.. Jul 1 Change to Pet Public S.. Jun 8 Spring Festival Pet Tr.. May 14 Spring Festival Overvi.. May 14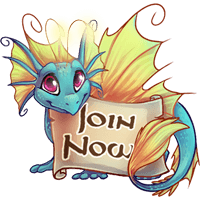 Forum Index > Official Games and Contests > 2022 Summer Festival - Avatar Item Desig...
Page 3
1, 2, 3, 4
Go to Page:
Author
Thread Post
Oiseau
Level 75
Crystalline Cleaver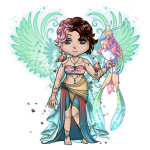 Joined: 6/14/2018
Threads: 82
Posts: 1,075
Posted: 6/16/2022 at 3:15 PM
Post #21
Treasure Hunter Set


Pictured:
Held: Treasure Hunter's Map
Outfit: Treasure Hunter's Garb [Base 2]
Head: Treasure Hunter's Braids (Short)



Pictured:
Held: Treasure Hunter's Companion
Outfit: Treasure Hunter's Garb [Base 1]
Head: Treasure Hunter's Braids (Long)

Alternative colors:


-----------------------Rouge Wave ------------------------------------- Solar Winds
Jadedragon07
Level 69
The Tender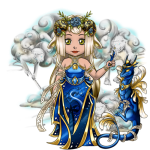 Joined: 5/23/2022
Threads: 0
Posts: 18
Posted: 6/17/2022 at 11:57 AM
Post #22
Pajama Party Avatars!
Different super cute (not creepy like I did here) lil Sylvestia stuffed animals to hold, and pillow designs.
Pajamas in all cute lil sylvestia themed designs.


Edited By Jadedragon07 on 6/17/2022 at 12:08 PM.
Synnove
Level 75
Templar
Joined: 11/3/2021
Threads: 9
Posts: 200
Posted: 6/17/2022 at 7:27 PM
Post #23
Seaweed Outfit
Seaweed Hair (One with the seastar on the nose, one with one on the cheek, maybe?)
Old Beach Paddle
Surfin' Seastar Companion


Littlemidna
Level 75
Amateur Sylestiologist
Joined: 12/29/2021
Threads: 4
Posts: 187
Posted: 6/18/2022 at 9:56 AM
Post #24
WIP, adding more. Just wanted to put this up before I forget and lose it xD


~Sylvorpa Trainer~





Description: Sylvorpa Aspect, and then wet suit-esque outfit would basically be the same for male and female- maybe add varying embellishments to either and depending on rarity level. Also, I couldn't get the shoes down at all- but was imagining the basic water shoes one would wear to a beach or in public showers.
Colors I'd like to see on outfit would be black, royal/navy blue, and a dark red. But! Bright colors would be great too :3
Female hair is in a braid off to side with wispy bits around face. Male hair is more or less "surfer dude"- chin length, wavy/curly, and thick.
Held item #1 is a bucket full of fish or shrimp, maybe algae depending on vorp's diet
Tail item, I'd love to see a vorp tail wrapping around avi's leg(s)- will attempt to sketch tail and more helds when I get more time

Bonus items-Possible wings could be similar to the nimbus or water dragon wings on vorp-if allowed, just a suggestion- definitely not going to try to draw that cause 1) no skill & 2) suggestion of an art already on site, not trying to take any credit for that.
Edited By Littlemidna on 6/18/2022 at 10:05 AM.
Malas120
Level 75
The Kind-Hearted
Joined: 10/9/2013
Threads: 164
Posts: 5,708
Posted: 6/23/2022 at 9:18 PM
Post #25
Flying Fish Regalia


I got kind of tired of this idea sitting in my head so I sketched it down real quick and did a shoddy coloring job to try and illustrate what I envisioned. I plan on adding more, but may not get to it so that's why I'm posting it as is, just in case.

A list of everything pictured:
The Outfit, which is the purple top with the fish bottoms including the pearls and fins
The Cloak, more pearls dropped over the shoulder. They shouldn't connect nicely to the outfit
The Head, a headband with long tassels(possibly with pearls as the end) including fish fins covered by large pearls.
Held Item, not sure yet.
Tail or Wing item, extra fins. Haven't drawn them yet, but on the pictures I saw flying fish usually have two sets of fins. So, gotta draw those.
Aspect/Background Item, not sure yet.

Edited By Malas120 on 6/23/2022 at 10:02 PM.
Angelzrulez
Level 75
Collector of Souls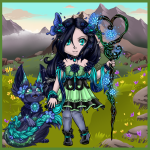 Joined: 1/9/2014
Threads: 23
Posts: 1,783
Posted: 6/25/2022 at 9:52 PM
Post #26
Resubmitting these ones:




Outfit: Rose Attire
Head: Rose Headdress
Back: Falling Roses
Fantasizing
Level 63
The Tender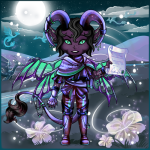 Joined: 12/17/2012
Threads: 15
Posts: 303
Posted: 6/26/2022 at 6:09 AM
Post #27
So many pretty entries this year!! I'd love to wear some of these irl *u*
Resubmitting these bc I've been playing hades again and remembered I made them haha

Based on Greek gods and goddesses that have a connection to sun, food, and revelry, AKA a great summer party :~) I tried to stick to contemporary references instead of modern interpretations of Greek dress, here are some refs.

These are (in order) Artemis, Apollo, Demeter, and Dionysus ~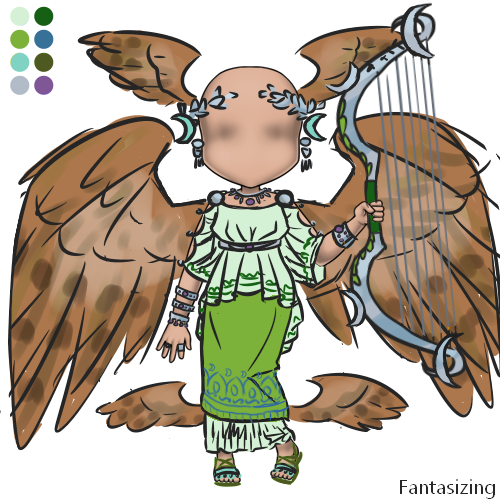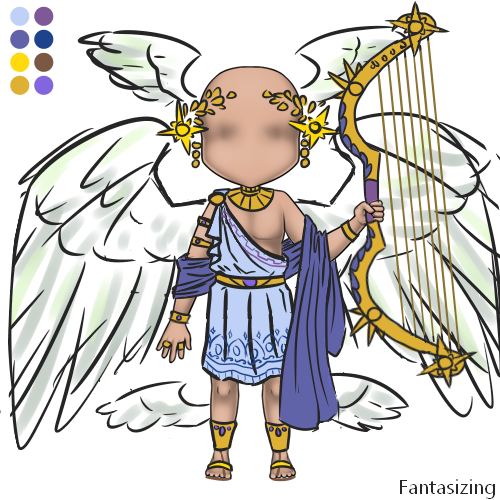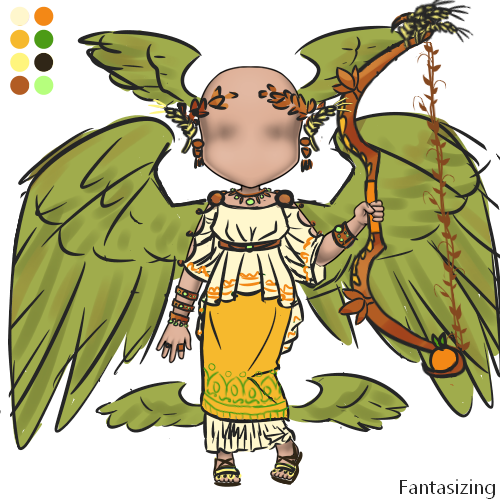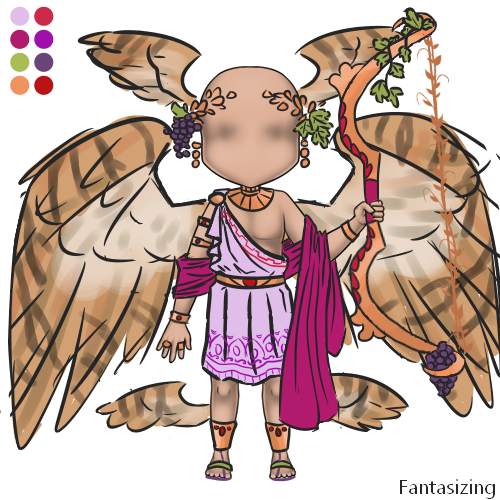 With background: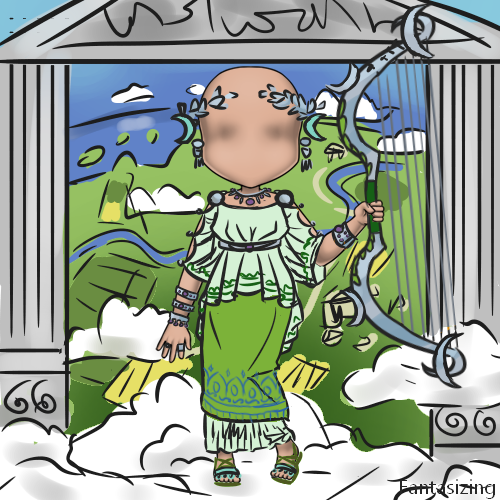 With back items: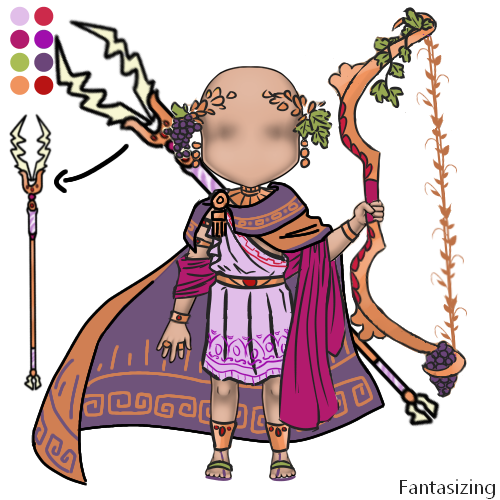 Held Items: Pantheon's Lyrical Bow (Artemis/Apollo), Pantheon's Fertile Bow (Demeter/Dionysus)
Outfit: Pantheon's Chiton
Head Item: Pantheon's Wreath
Cloak item: Pantheon's Golden Fleece (in silver/gold/bronze/copper)
Accessory item: Pantheon's Lightning Spear
Wings: Hermes' Swift Wings (hawk/swan/serpent/tiger)
Background Item: Pantheon's Vista
Edited By Fantasizing on 6/26/2022 at 7:20 AM.
UntitledPrince
Level 75
Master Sylestiologist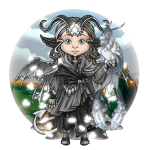 Joined: 9/23/2021
Threads: 104
Posts: 1,310
Posted: 6/26/2022 at 12:39 PM
Post #28
Here is my submission! For the record, though, I vote for the greek gods outfits above haha

Merfolk set



Held: Merfolk Companion (Octopus - Reef)



Held: Merfolk Companion (Fish - Reef)



Outfit: Merfolk Vest (Reef)



Head: Merfolk Crown (Reef)



Accessory: Merfolk Trident (Reef)



Wings: Merfolk Kelp Wings (Reef)



Aspect: Merfolk Shoal (Reef)



Background: Merfolk Mirage



Full Merfolk Outfit (Reef)

Edited By UntitledPrince on 6/26/2022 at 12:40 PM.
Eternalsilver
Level 75
The Artistic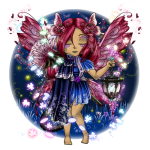 Joined: 2/16/2021
Threads: 12
Posts: 799
Posted: 6/27/2022 at 5:05 PM
Post #29
Soiree Butterfly
-
inspiration: in french, "soiree" translates to "evening". thus, it's english translation is "an evening party", which is often fancy. events/parties like these sort of remind me of summer. the latter part of the name, butterfly, comes from the term "social butterfly", which is a person who is charming and sociable.

concept sketch (so messy oops):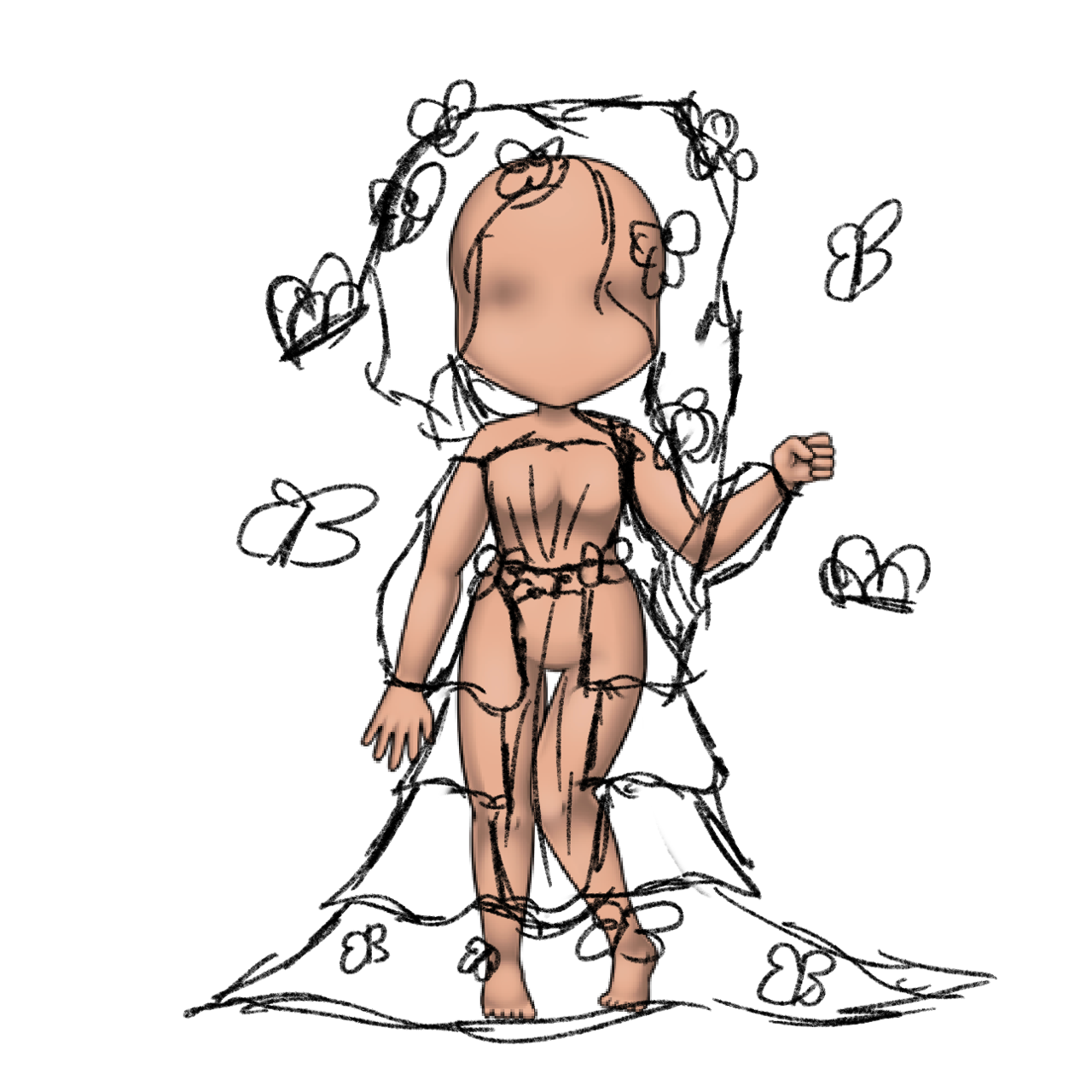 colored version (alternate color palette: rosy pink, gold, slight shades of red):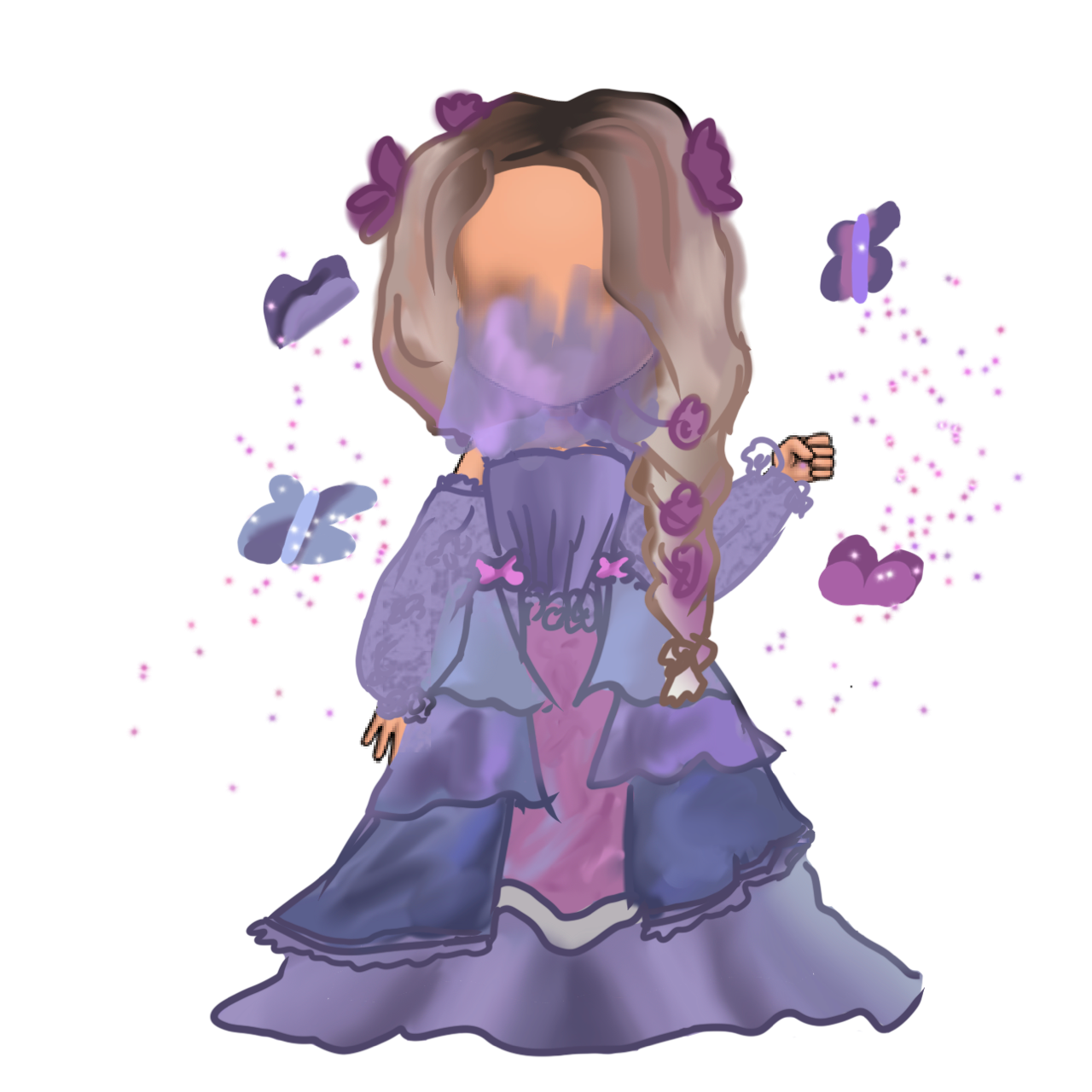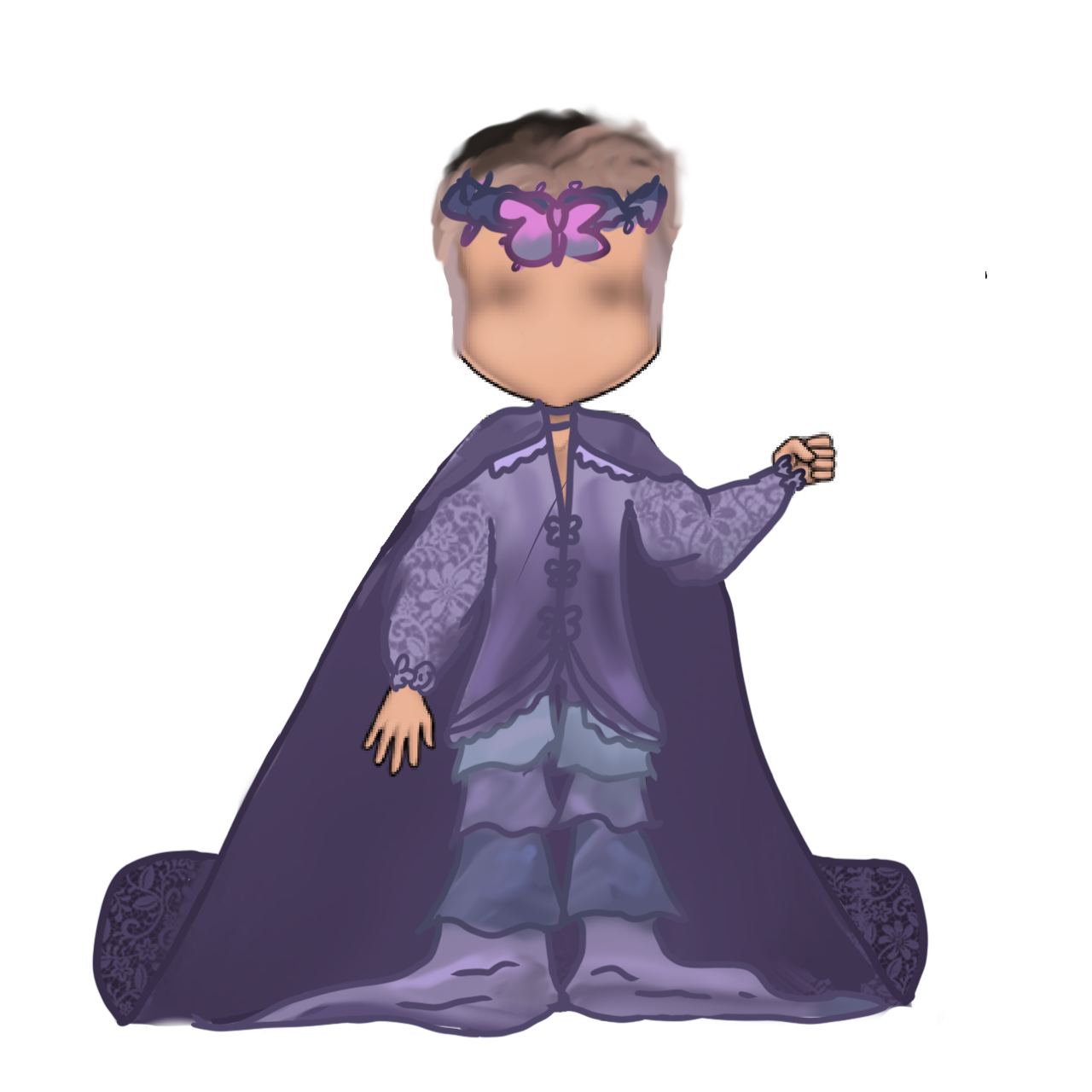 the male version clearly needs tweaking as I rushed it, but oh well.

Outfit: Soiree Butterfly's Evening Attire
Cloak: Soiree Butterfly's Wrap
Head: Soiree Butterfly's Locks
Aspect: Soiree Butterfly's Swarm
Vineyiea
Level 75
Guardian of the Realm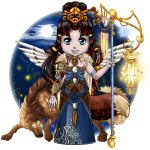 Joined: 5/2/2017
Threads: 170
Posts: 4,932
Posted: 6/29/2022 at 5:53 PM
Post #30
Theme: Fruit Picking! I spend a lot of my summers picking various berries and fruits that come into season so I thought I'd design an avatar set based off of that!




The outfit is a tank top, with shorts and vans-for the male it would be the same except with the shorts a bit longer and the tank top wouldn't be fitted.

One of the helds could be a basket of what they were picking (so if the theme is cherries as above, the basket would have cherries, other themes could be apples/plums/lemons/etc.)



The aspect item would be a tree with a ladder-and on the tree is the fruit of whatever theme the colour set is based on




and one this shows a shorter version of the hair style, another possible held item (don't mind the scary looking eyes... its supposed to be a border collie) and a accessory item (which is a jacket tied around the waist)
Go to Page:
1, 2, 3, 4
Go to Top
This Page loaded in 0.039 seconds.
Terms of Service | Privacy Policy | Contact Us | Credits | Job Opportunities
© Copyright 2011-2022 Sylestia Games LLC.
All names and logos associated with Sylestia are Trademarks of Sylestia Games LLC.
All other trademarks are the property of their respective owners.
For questions, comments, or concerns please email at Support@Sylestia.com.