Home
Overview
Stables
Hatchery
Inventory
Wardrobe
Referrals
Settings
Seasonal Festival
World Map
Generator
Breeding Grounds
Nurturing Grounds
Party
Task Log
Mission Log
Quest Log
Themed Pet Codex
Player Trades
Trade Broker
Currency Exchange
Eggling Auction
Pick A Door
Official Games
Un-Official Games
Jinxie's Jamboree
Festival Shop
Diamond Shop
Avatar Shop
Scale Shop
Inbox
Forums
Community Polls
Advanced Search
December 8th, 2022

149 Online
11:06 PM
Advanced Search




Active Players on Sylestia
Category
Total
Yesterday
Players
3,281
701
Sylestia Pet Data
Category
Total
Yesterday
Pets
7,462,914
2,046
Generated
579,831
360
Captured
1,105,088
95
Bred
5,777,954
1,591
Statistics updated daily at midnight
Recent Announcements
Thread
Posted
PSA: Harassment and Bu.. Dec 5 2022 Stocking Stuffer Dec 1 2022 Advent Calendar Dec 1 New Feature: Trait Ext.. Nov 22 Black Friday Extravaga.. Nov 22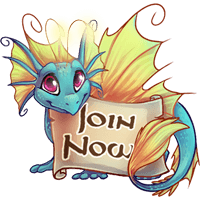 Forum Index > Official Games and Contests > 2022 Summer Festival - Avatar Item Desig...
Page 1
1, 2, 3, 4
Go to Page:
Author
Thread Post
Krinadon
Level 75
Guardian of the Realm
Site Administrator
Joined: 12/17/2012
Threads: 990
Posts: 13,895
Posted: 6/11/2022 at 11:28 AM
Post #1
Hello everyone! We will be holding an Avatar Item Design contest for the 2022 Summer Festival! Please make sure to read the rules carefully!


Contest Rules

1. Design Avatar Items for this Festival. Please use the provided bases to draw your designs on.

Male Avatar Base
Female Avatar Base

The following can be included all in one entry for Avatars:

1-3 Avatar Held Items
1 Avatar Outfit Item (Male and Female options allowed)
1-3 Avatar Head Item
1 Avatar Cloak Item
1 Avatar Accessory Item
1 Avatar Tail Item
1 Avatar Wings Item
1-2 Avatar Aspect Items
1 Avatar Background Item

2. You must draw your new Items on the provided Avatar bases. If you feel that your drawing skills aren't great, then you can include a description in addition to your drawing in order to help us better envision your Items. If you are unable to draw something, then we are sorry, but there will be no exceptions. Your submission must look like it required some amount of effort to create. For example, drawing a few straight lines on a canvas and saying that they're "armor" will not count towards participation.

3. Avatar Items submitted must be Themed to this Festival. This means that it can be anything related to the season, such as any holidays that occur within the season, weather, etc.

4. Please do not reserve posts. If you reserve a post, we will delete your post.

5. Please do not Ping me with your submission. Please only Ping me if you have a question.

6. Before submitting your entry, please make sure to scan the thread to see if someone else has already done something similar. Try to make your entry unique and if someone has already done something that you were wanting to do, then we highly suggest that you pick something different. If you feel that someone has "copied" your design, please do not say anything to that person - especially in this thread. We will intervene ourselves if we see something that's suspicious.

7. You may only submit ONE official entry for the Items listed above. If you wish to submit more, then you can send me a PM with drawings of your ideas. However, all PM'd entries that are sent to me will not count for prizes.

8. IMPORTANT: By participating in this contest and submitting your designs to us, you agree that we, Sylestia Games LLC, will retain full rights to your submission to use as we see fit for the purposes of Sylestia.com and Sylestia Games LLC. You will not receive any royalties or reimbursement from us if we decide to use your designs, or otherwise. Any designs that we pick will be recreated from scratch by our art team; we will only be using your submission as a reference for said artwork. We reserve the right to alter your design in any way that we see fit and are not obligated to adhere to any specific depictions or descriptions that are provided.

9. DO NOT comment on someone's entry unless you have something nice to say. If someone copies your entry, then have faith in us that we will determine the correct winner. Please do not fight over entries. If we see anyone doing this in the thread, then whoever is fighting will be disqualified and potentially receive a Forum Strike.

10. The end date is June 30th, 2022 at 11:59 PM server. After that, there is no guarantee that we will see your entry and the thread will be locked once designs are picked.


Important Copyright Infringement Notice

We are very aware that it's typical to use Google and/or other providers to search for ideas when designing artwork. However, it is extremely important that all of your submissions are created entirely by you and are not copied from another's work. If you are using other artwork as a reference, please ensure that your submission is changed sufficiently to be clear and obvious that it is indeed your work. This is extremely important, not just for ethical reasons, but also for legal reasons when we are implementing something onto our site. Thank you!


Contest Prizes

The following are scheduled to be the prizes for this contest. Please note, these are subject to change. However, we would not do so without a good reason to change them.

Winners
(Players who have their designs picked)
Prizes: [Peerless Avatar Token] x1, 3-Visible Summer Festival Themed Pet of Choice (2-Visible if Majestic) x1, Re-Colorable Avatar Items of Winner's Entries if applicable, Pre-Colored Avatar Item Set of Choice of Winner's Entries if applicable

All Participants
(With valid entries)
Prizes: [Fabled Sculpting Catalyst] x1, [Mystery Sculpting Catalyst] x2, [Premium Clam] x3, [Box of Sculpting Supplies] x1, [Box of Sculpting Agents] x2, [Legendary Avatar Item (Summer - Retired)] x1, [Sun Token] x1,000
CeruleanCrow
Level 75
High Warlord
Joined: 2/23/2017
Threads: 85
Posts: 1,742
Posted: 6/11/2022 at 12:03 PM
Post #2
[ CYBERDRAGON ]
Absolutely criminal we don't have more contemporary age styles here. Techwear is commonly known to be the cyberpunk of modern day fashion, and well Summer is the season of festivals and raves. I know they do them all year round, but summer has always given me the vibes of letting loose, especially since school lets out. Raves = Neon = Cyberpunk = Techwear. Dragons ended up in the mix after designing the wings. Feathers didn't exactly make sense in the moment, so I went with my gut on this one! Enjoy :)



[Head: Cyberdragon Mask (Hood), Outfit: Cyberdragon Techwear M, Held: Cyberdragon TV Head, Cloak: Cyberdragon Strap, Wings: Cyberdragon Wings, Tail: Cyberdragon Tail]
============================


[Head: Cyberdragon Mask (Long), Outfit: Cyberdragon Techwear F, Held: Cyberdragon Katana, Wings: Cyberdragon Wings, Tail: Cyberdragon Tail]
============================

Individual Items



[More TV Head Message Designs]
============================


[Transparent Body to see Full Tail and Wing Design]
============================


[Short hair head variant]
============================


[Cloak Item on Plain Base]
============================


[Male Outfit with no Cloak Item]

Edited By CeruleanCrow on 6/13/2022 at 7:16 PM.
Anemochory
Level 75
Sylestiologist
Joined: 8/29/2016
Threads: 154
Posts: 1,448
Posted: 6/11/2022 at 12:07 PM
Post #3
This season I have an avatar set inspired by...lettuce (and other leafy vegetables). Sure, why not! It was fun to design.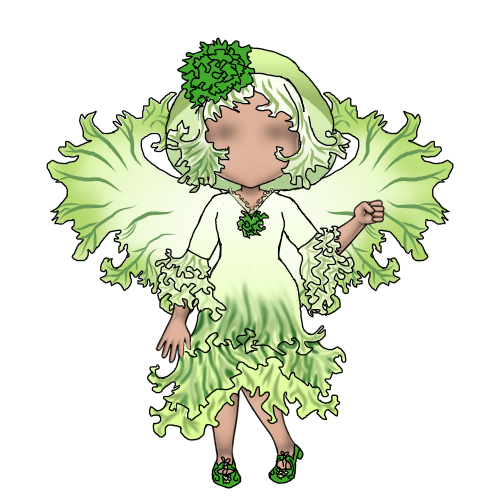 I call this color "Endive"

The set was also slightly inspired by flamenco outfits, which makes me want to make gourd maracas (for the vegetable theme) as an alternate held...



I just drew a very straightforward slug for a held, but it could be redesigned to be more creative and fitting for Sylestia.



And an earthworm friend! (Color: Rainbow Chard)

Male version to come.

Edit: I managed to finish a decent male version (despite getting sick...so maybe not as polished as it could be)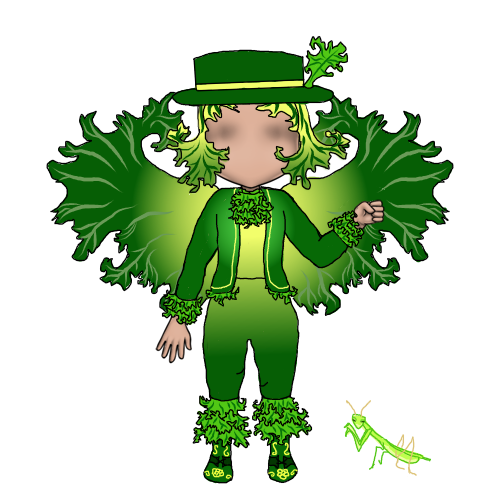 (Haven't done those maracas yet...don't know if they fit anyway, but I'll leave it as a suggestion.)

Another edit:
I'll probably have some time tomorrow to refine this, but in case not...here's a background I totally forgot about doing, so is therefore slapped together in a time frame of about 8 minutes. XD Yeah, doesn't look great. But it gets the idea across.


Edited By Anemochory on 6/30/2022 at 10:33 PM.
ParodyCatharsis
Level 75
Frosty Hands
Joined: 10/18/2018
Threads: 28
Posts: 1,466
Posted: 6/11/2022 at 12:10 PM
Post #4
Zekotan
Level 75
Frosty Hands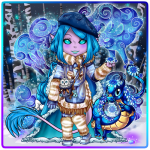 Joined: 12/27/2014
Threads: 20
Posts: 456
Posted: 6/11/2022 at 12:18 PM
Post #5
I may change my entry later but for now I am resubmitting my idea from last year.

The outfit is the cone and most of the ice cream that sits on it, up to the neck. Both arms and hands are supposed to be covered in ice cream as well. The base has two colored paper wrapped around the cone and the sylestia logo baked right into the front of the cone, though a smooth cone is also fair game.

The head is completely covered in ice cream with large sparkly eyes and a chubby cheeked smile. It has a topping like fudge or caramel to give the illusion of the ice cream version of hair. I added the drippy bit to the mouth for giggles but it's not a must have :P

The aspect is a plie of more ice cream. I wasn't sure if the fudge topping would look as good on it so I left it bare. It was supposed to be in a shallow bowl or deep plate to show off more of the ice cream.

The glass of foamy soda is supposed to be separate from the background.

The background is a table for all of the ice cream and a root beer float to be on looking out at a beach where the shore meets the water.

I ambitiously went for the full 3 helds! They are all made of ice cream <3
The first held is a gloopy ice cream puppy coming out of an ice cream container with it's paw adorably holding on to the edge. The container and pup are supposed to be large and almost come to the avatars hip but I drew too small. It has it's little tongue lolling out of the side of it's mouth. I wanted it to face out but had to draw it facing the avatar instead as I cannot draw animals facing head on. The eyes are supposed to be large and sparkly. The item the avatar hold in it's hand for this is a topping dipped spoon. I also wasn't sure if I should put the fudge on the pup or not.

The second held was straight forward, A giant ice cream sundae! Again I drew too small as it is meant to be huge. I drew it simple for times sake but I like the idea of a deluxe sundae. The item in the avatars hand for this held is an ice cream scooper.

The third held is a doozy. It's a living scoop of ice cream! I went for more big sparkly eyes, but this time also went for a big mouth! The mouth has some drips of ice cream that haven't quite separated and it has four adorable stumpy thick legs. It might look better sitting, but I drew it standing to show off those cute stumps. This little gloop is supposed to be looking at the avatar. The item the avatar holds for this one is a scoop of ice cream. Alternatively the avatar could hold an empty cone but I thought this was the cuter way as if they were holding a treat for the pet.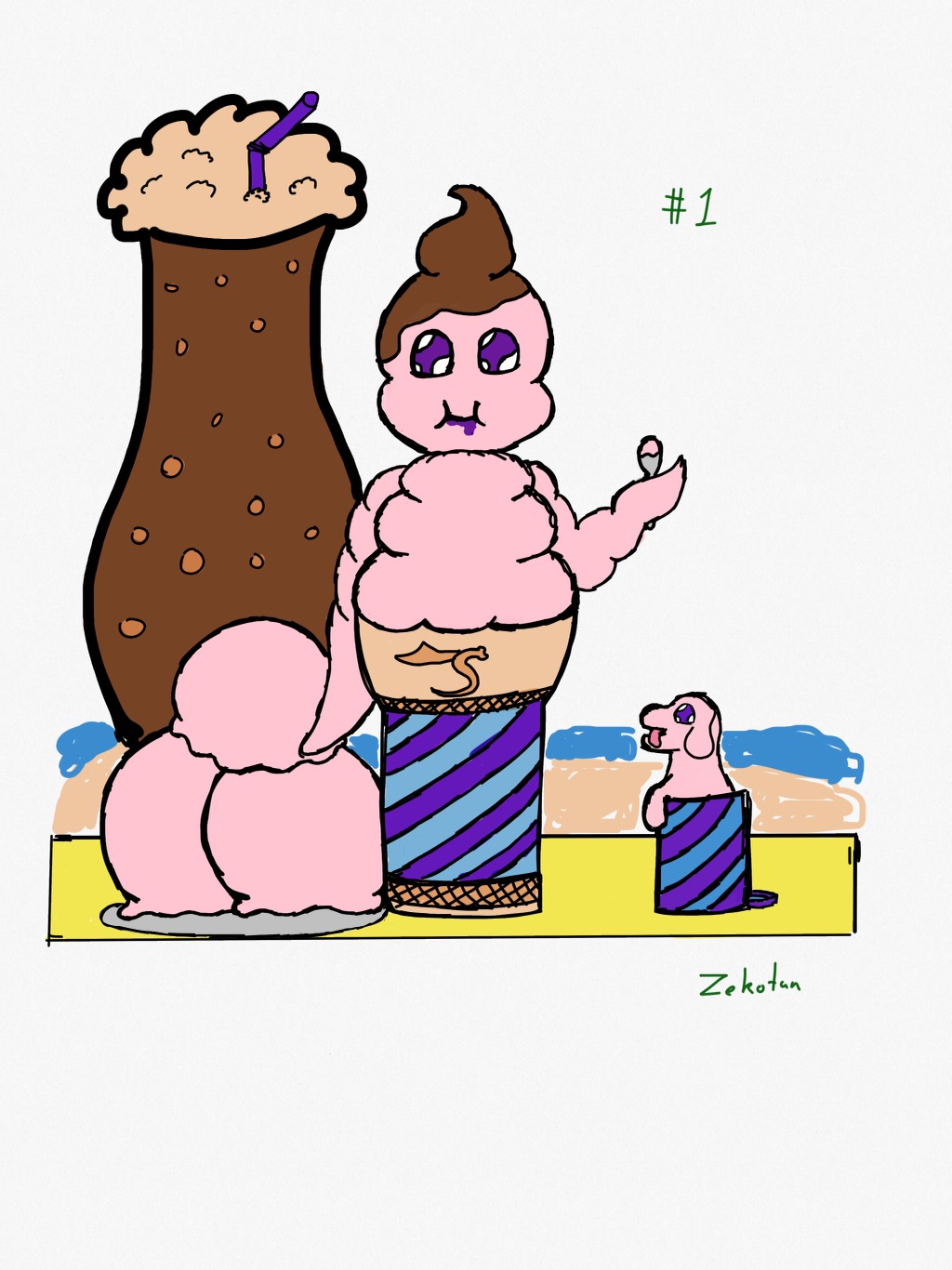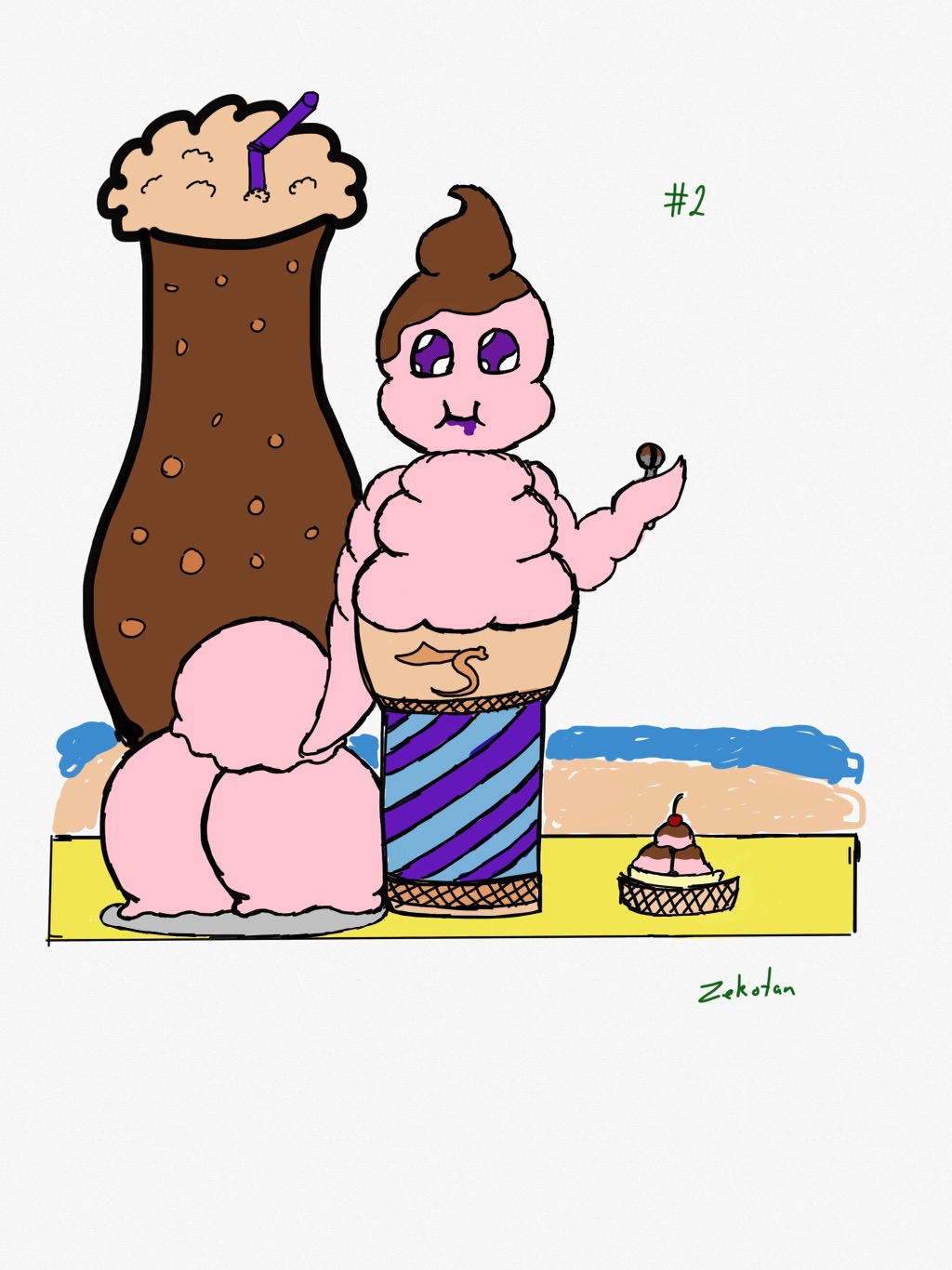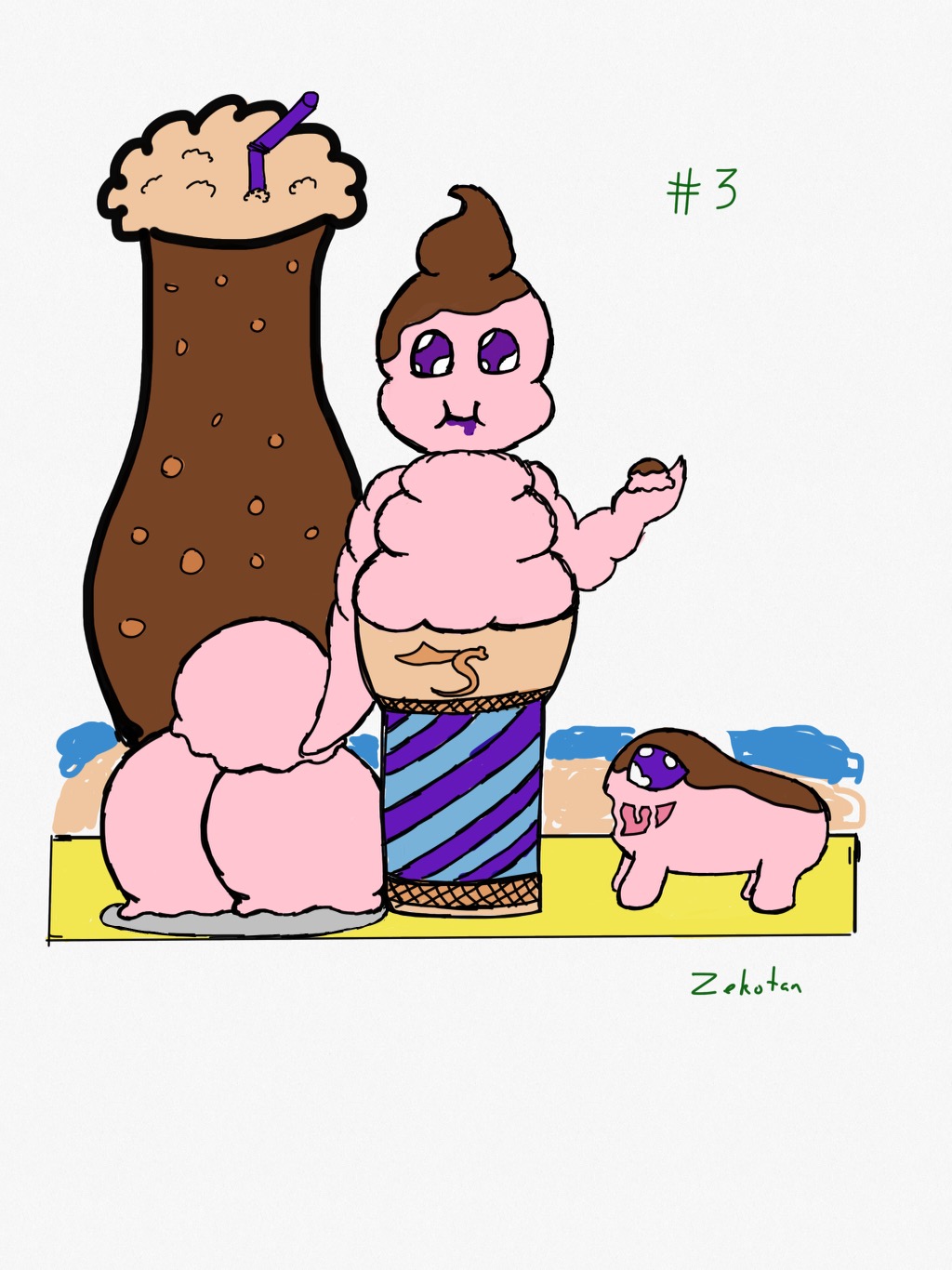 Sunflora
Level 71
Ghost Writer
Joined: 6/6/2018
Threads: 10
Posts: 536
Posted: 6/11/2022 at 5:31 PM
Post #6
Honey Bear Set
Dreamfyre
Level 75
Omniscient Gardener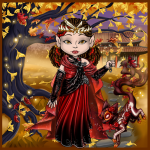 Joined: 2/4/2020
Threads: 28
Posts: 1,093
Posted: 6/11/2022 at 7:18 PM
Post #7


Tassel-y crop top, sarong and sandals Outfit, and hibiscus lei (could be part of the outfit, or could be an Accessory item) and hibiscus flowers woven through hair Head item.
Edited By Dreamfyre on 6/11/2022 at 7:30 PM.
Echosing
Level 75
Trickster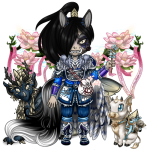 Joined: 5/28/2013
Threads: 49
Posts: 2,225
Posted: 6/11/2022 at 8:49 PM
Post #8
theme: Summer School
(might add more color variations for examples later)
edit: just came back from pride




(color variants: failing marks(wings))



(color variants: pride flags(wings), pride posters(paper planes aspect), fancy vest(outfit), cooler colored glasses(head), rainbow paint on pet(held))

Head:
-long hair + glasses
-short hair + glasses
-just glasses


Outfit:
(the shoes are dress shoes(work shoes, I cannot draw shoes)
(sleeves are shown both long and rolled up, I originally had them long but my sibling said I should have them rolled up for summer time)


Held:
-ruler
-teacher's pet(i just think this is a cute play on words)


Wing:
-paper planes


Aspect:
-paper planes(stereotype is that summer students were the bad kids who threw paper balls and planes)

Edited By Echosing on 6/14/2022 at 1:40 PM.
Starmint
Level 75
Knight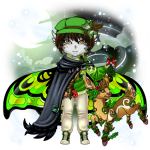 Joined: 5/21/2017
Threads: 28
Posts: 468
Posted: 6/12/2022 at 12:13 AM
Post #9
Eccentric Tourist avatar set idea!

Held: A suitcase with a swirly pattern
Outfit: (Female) An asymmetric summer dress with a flowy/frilly nature and sheer sections. (Male) A simple shirt and shorts outfit with sheer sleeves. The designs are meant to imitate fruits that are commonly associated with summer
Head: Shoulder-length hair with two bows creating two pigtails and short hair with a hairclip
Cloak: Somewhat of a sheer scarf item
Wings: An imitation of the leaves on fruits
Aspect: Fruit and splashes of color


Edited By Starmint on 6/15/2022 at 11:04 PM.
Nayaris
Level 75
Wondrous Witch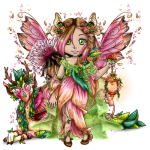 Joined: 9/9/2021
Threads: 7
Posts: 125
Posted: 6/12/2022 at 3:39 AM
Post #10
I love these designs!

^-^

In addition, they remind me of algae (for an underwater summer themed avatar), and in many colors they can look very good!
Go to Page:
1, 2, 3, 4
Go to Top
This Page loaded in 0.053 seconds.
Terms of Service | Privacy Policy | Contact Us | Credits | Job Opportunities




© Copyright 2011-2022 Sylestia Games LLC.
All names and logos associated with Sylestia are Trademarks of Sylestia Games LLC.
All other trademarks are the property of their respective owners.
For questions, comments, or concerns please email at Support@Sylestia.com.