Home
Overview
Stables
Hatchery
Inventory
Wardrobe
Referrals
Settings
Seasonal Festival
World Map
Generator
Breeding Grounds
Nurturing Grounds
Party
Task Log
Mission Log
Quest Log
Themed Pet Codex
Player Trades
Trade Broker
Currency Exchange
Eggling Auction
Pick A Door
Official Games
Un-Official Games
Jinxie's Jamboree
Festival Shop
Diamond Shop
Avatar Shop
Scale Shop
Inbox
Forums
Community Polls
Advanced Search
December 9th, 2022

144 Online
12:23 AM
Advanced Search




Active Players on Sylestia
Category
Total
Yesterday
Players
3,279
692
Sylestia Pet Data
Category
Total
Yesterday
Pets
7,465,200
2,285
Generated
580,115
284
Captured
1,105,203
115
Bred
5,779,840
1,886
Statistics updated daily at midnight
Recent Announcements
Thread
Posted
PSA: Harassment and Bu.. Dec 5 2022 Stocking Stuffer Dec 1 2022 Advent Calendar Dec 1 New Feature: Trait Ext.. Nov 22 Black Friday Extravaga.. Nov 22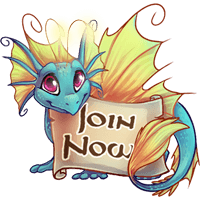 Forum Index > Official Games and Contests > 2022 Summer Festival - Avatar Item Desig...
Page 2
1, 2, 3, 4
Go to Page:
Author
Thread Post
Anemochory
Level 75
Sylestiologist
Joined: 8/29/2016
Threads: 154
Posts: 1,448
Posted: 6/12/2022 at 4:54 PM
Post #11
Thank you very much! :D
Typicalannamarie
Level 75
Guardian of the Realm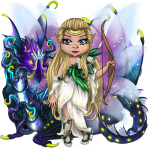 Joined: 12/26/2021
Threads: 11
Posts: 115
Posted: 6/12/2022 at 8:12 PM
Post #12


I thought - beachy theme?

A basic breakdown of each item:

Head Item:
Half-up curly hairdo with space buns and long side bangs, cat eye sunglasses, pink bubblegum bubble

Outfit Item:
choker, crop top tee with a bunny design (should have made it aqua themed but), shorts, belly chain, flip flops

Held Item:
floppy seaweed, Glaucus atlanticus (also know as the blue dragon)

Aspect Item:
smiling Orca (maybe also with bubbles or waves?)
Torey
Level 75
Wondrous Witch
Joined: 12/29/2017
Threads: 58
Posts: 602
Posted: 6/14/2022 at 2:51 AM
Post #13
Deep Sea Siren

Held 1: Sea Monkey
Accessory: Firefly Lantern
Aspect: Glowing Musical Staff


Held 2: Lyre/Harp

Alt palettes
Oarfish



Shimmer

Edited By Torey on 6/28/2022 at 2:38 AM.
Miliki
Level 70
Joined: 5/31/2022
Threads: 2
Posts: 47
Posted: 6/15/2022 at 9:34 PM
Post #14
Where I live, the big event during the summer is the monsoon. Essentially, it is one of the few times that we can go outside without melting. So the warm rain and brilliant light show from the lightning is a welcome diversion from the heat.




The colors of the outfit are inspired by the skies here. The clouds typically come in as the sun sets or else the clouds burn away. That is the inspiration on the color of the outfit is the color of the sky. A thunder cloud typically has those flat tops, which made for amazing looking wings. This is my first time doing this type of event as I am fairly new. Just trying to get involved in the community :D

On the head is a little cloud in the shape of a crown with a lightning strike coming from it. I am honestly proud of how it came out <3 The hair is flattened to resembled water soaked hair.
Edited By Miliki on 6/15/2022 at 9:40 PM.
Draculina
Level 75
Collector of Souls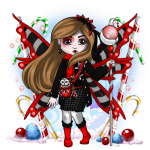 Joined: 12/18/2016
Threads: 0
Posts: 90
Posted: 6/15/2022 at 10:58 PM
Post #15
Sweet Summer Love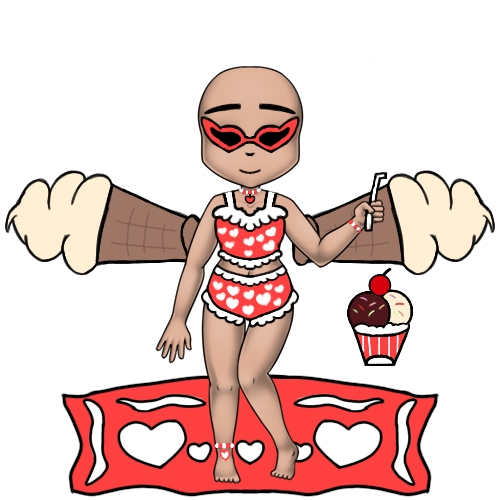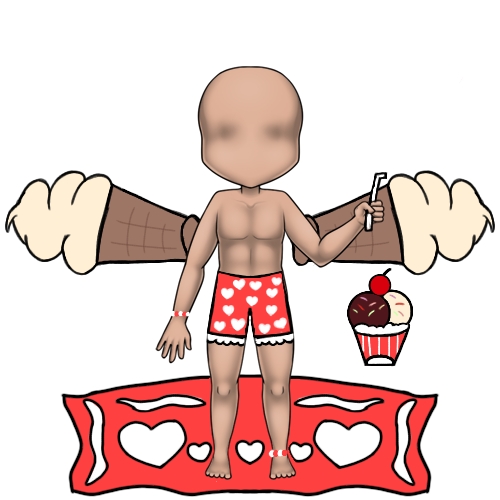 Head Item: Heart-Shaped Sunglasses. Another possible way to incorporate them would be to have them up in the hair rather than on the face.

Held Item: The avatar holding the straw in hand and having the held be an ice cream sundae or milkshake.

Avatar Outfit: For the female base, a frilly bikini with heart designs littering it. For the male base, a pair of swim shorts with frills at the bottom and a similar heart-shaped design on the shorts. Both bases have a bracelet and anklet, though the female base has an added beaded heart necklace.

Aspect Item: A beach towel styled with decorative heart and line designs.

Wings: Ice Cream Cone wings to match the ice cream/milkshake styled held. A possible add-on to the ice cream cone wings could be melting drips falling off the wings, signaling that the ice cream has started melting under the harsh light of the sun and the heat.
Edited By K1tten on 6/22/2022 at 4:48 PM.
Infitlizards
Level 67
The Tender
Joined: 5/12/2022
Threads: 19
Posts: 278
Posted: 6/16/2022 at 6:00 AM
Post #16
i'm not super well versed in drawing clothes but hoepfully my idea comes across clear

Garden Fairy items



includes; Outfit Item; Garden Fairy Dress
Held item; Butterfly Glass Ball Staff
Head item; Butterfly Bob



with Cloak item; Butterfly Shawl



aspect Item; Catterpilar Companion

i based all the colour and desings quickly off of a golith butterfly (other the the catterpillar [1,2]as i drawn that already) and figure the desgns and colours with the items would all be styled after buterflies or moth, ie; Monarch colour everything and a monarch catterpillar looking companion, Golith butterfly styled evrything an golith styled looking catterpilar
Everlost
Level 75
Trickster
Joined: 12/29/2012
Threads: 116
Posts: 2,114
Posted: 6/16/2022 at 10:34 AM
Post #17
Sylesti Ranchhand / Rodeo Rider

Rodeo and western riding were a massive part of my childhood summer experience. Surprisingly there's a pretty large fashion industry associated with it and a lot of very iconic and recognizable clothes are associated with it. I do also love the idea of Sylesti Ranching and would love to see what avatar items could be envisioned for it.




Avatar Held Items - Lasso is an obvious first choice. A water canteen could also be thematic for ranching.

Avatar Outfit Item - A western style button up shirt, jeans, and cowboy boots! A large. shiny belt buckle is essential to this sort of outfit. The buckle will either usually depict a western scene, like horses galloping, or will be trophy piece that was awarded to them for winning a competition and would have their champion status engraved on it. The shirt, jeans, and boots can all be decorated with beautiful embroidered designs! These are usually floral in nature. Shirt and jeans are often studded with rhinestones and various bling if being worn for a show/rodeo. There's a lot of potential color options with this outfit! (chaps could also be a possibility but I personally like jeans more haha)

Avatar Head Item - The quintessential cowboy hat. Could come with a nice side braid. Flowers or other extras could be attached to the hat band but aren't necessary.

Avatar Aspect Items - A qitari mount of course! Could be decked out in western style tack. This could be a cool way to integrate the lore we have about qitari being used as mounts in Sylestia.
Hiraeth
Level 75
Crystalline Cleaver
Joined: 7/14/2015
Threads: 179
Posts: 2,592
Posted: 6/16/2022 at 11:36 AM
Post #18
Old resubmission, didnt have time to retouch. think shinies and sequins for scales :p

Briarwood
Level 75
The Perfectionist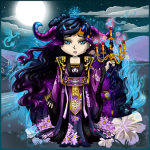 Joined: 8/11/2020
Threads: 28
Posts: 380
Posted: 6/16/2022 at 12:29 PM
Post #19
Not explicity summer, but when I think of lotus flowers hot summers always come to mind, so here we are:
Imperial Lotus/Lotus Tender's Attire


Female version:


The images came out small compared to the background, but enlarging or cropping makes them pixelated so I guess they stay that way. In case it wasn't clear, the male's held is supposed to be some kind of root creature, kind of like a mandrake, and the round golden elements are based off the lotus root.
Echosing
Level 75
Trickster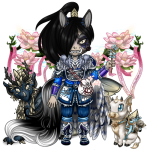 Joined: 5/28/2013
Threads: 49
Posts: 2,225
Posted: 6/16/2022 at 12:38 PM
Post #20
I love your idea! I want to wear it so bad it looks so good
I love the lotus petal and leaf design(and all the details you put in the outfit) and dragons are also cool :pinched_fingers:
Go to Page:
1, 2, 3, 4
Go to Top
This Page loaded in 0.048 seconds.
Terms of Service | Privacy Policy | Contact Us | Credits | Job Opportunities




© Copyright 2011-2022 Sylestia Games LLC.
All names and logos associated with Sylestia are Trademarks of Sylestia Games LLC.
All other trademarks are the property of their respective owners.
For questions, comments, or concerns please email at Support@Sylestia.com.