Overview
Stables
Hatchery
Inventory
Wardrobe
Referrals
Settings
Seasonal Festival
World Map
Generator
Breeding Grounds
Nurturing Grounds
Party
Task Log
Mission Log
Quest Log
Themed Pet Codex
Player Trades
Trade Broker
Currency Exchange
Eggling Auction
Pick A Door
Official Games
Un-Official Games
Jinxie's Jamboree
Festival Shop
Diamond Shop
Avatar Shop
Scale Shop
Inbox
Forums
Community Polls
Advanced Search
October 1st, 2022

110 Online
4:43 PM
Advanced Search




Active Players on Sylestia
Category
Total
Yesterday
Players
3,246
530
Sylestia Pet Data
Category
Total
Yesterday
Pets
7,340,310
1,192
Generated
565,384
17
Captured
1,090,217
54
Bred
5,684,685
1,121
Statistics updated daily at midnight
Recent Announcements
Thread
Posted
Labor Day Diamond Sale Sep 1 Faelora Revamp Update Aug 30 New Feature: Festival.. Aug 17 Summer Festival Pet Tr.. Aug 15 Summer Festival Overvi.. Aug 11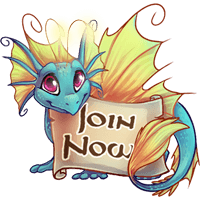 Forum Index > Official Games and Contests > 2022 Summer Festival - Avatar Item Desig...
Page 4
1, 2, 3, 4
Go to Page:
Author
Thread Post
Limor
Level 72
The Kind-Hearted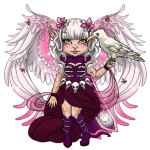 Joined: 7/5/2016
Threads: 290
Posts: 19,087
Posted: 6/29/2022 at 6:47 PM
Post #31
-- Basking Shark Set --
For this I decided to base an avi on the basking shark, personally not a fan of basking sharks - way to big - but they gave me some ideas. for different color variants you could do an albino, red toned (the colors shown), blue toned, and perhaps a green one as they are usually naturally colored. Fantasy colors could also be fun to do - lots of options.

Full Avi



Head
a cloak, meant to mimic the mouth shape, there could be long and short haired versions. The long hair could continue down the back. The hair itself is meant to look like the ridges in the basking sharks mouth.



Held
A pet basking shark, perhaps the avatar could hold some sort of plankton - as that is their natural diet. Once again could mimic the colors listed at the beginning.



Back
A shark tail, meant to mimic the basking shark. Once again could mimic the colors listed at the beginning for variants.



Wings
The wings are meant to mirror the flippers/fins seen on the sides of the basking shark. As with the two above other color variants can be the ones listed above.



Outfit
The outfit is meant to mimic the mouth, with its long bony ridges. The general shape is also meant to look somewhat like that of a basking shark.



For extra here is my the reference sheet I made and used:

-- Too note this drawing is 3yrs old --
Edited By Limor on 6/29/2022 at 6:48 PM.
Scathreoite
Level 75
Crystalline Cleaver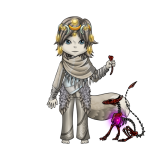 Joined: 11/2/2014
Threads: 60
Posts: 3,475
Posted: 6/30/2022 at 8:55 PM
Post #32


Boiling Mage Horns
Boiling Mage Horns (long)

Boiling Mage Garb

Boiling Mage Vent Wings

Boiling Mage Vent Tail

Boiling Mage Jellies

Boiling Mage Beast
Boiling Mage Mantis
Savynn
Level 75
Lurker of the Depths
Joined: 12/18/2012
Threads: 200
Posts: 4,331
Posted: 6/30/2022 at 10:52 PM
Post #33
I'll admit that I had no idea what I was doing with most of this. I just had the idea of a Sun Dragon. I liked the idea of horns with a sun symbol hanging between them kinda like that new lune mutation. And then I thought it'd be neat if there was fiery hair all around it. But the hair I made turned out blobby more like the kelpari mane. Still, I kinda like it. I tried to make it sparkly. Regarding the rest, I thought it'd be neat to have a feathery dragon outfit. I really didn't have a clue what to do wtih the dress and combined eastern and western influences. The bottom of the dress is supposed to be something heavily pleated. I wanted to try to make a sun design on the dress but I'm not really sure how any of that turned out. Since it's a Sun Dragon, something as shiny, sparkly, and glittery as possible is what I'd try to go for.



Rapidbrush
Level 75
Warden of Umbra
Joined: 4/27/2022
Threads: 2
Posts: 42
Posted: 7/1/2022 at 12:00 AM
Post #34
Please open images in new tab for better resolution!!
Combined Summer Set
Summer Set Separated Into Parts



Hair: Wave Hair/Ocean Wave Hair

Held Accessory: Twin Popsicle & Sea Slug (Can be separated into held (popsicle) and aspect (sea slug) )

Outfit/Accessory: Sylvorpa Floatie (treated like an accessory but goes over the clothing layer)
Go to Page:
1, 2, 3, 4
Go to Top
This Page loaded in 0.036 seconds.
Terms of Service | Privacy Policy | Contact Us | Credits | Job Opportunities
© Copyright 2011-2022 Sylestia Games LLC.
All names and logos associated with Sylestia are Trademarks of Sylestia Games LLC.
All other trademarks are the property of their respective owners.
For questions, comments, or concerns please email at Support@Sylestia.com.