Overview
Stables
Hatchery
Inventory
Wardrobe
Referrals
Settings
Seasonal Festival
World Map
Generator
Breeding Grounds
Nurturing Grounds
Party
Task Log
Mission Log
Quest Log
Themed Pet Codex
Player Trades
Trade Broker
Currency Exchange
Eggling Auction
Pick A Door
Official Games
Un-Official Games
Jinxie's Jamboree
Festival Shop
Diamond Shop
Avatar Shop
Scale Shop
Inbox
Forums
Community Polls
Advanced Search
July 5th, 2022

103 Online
11:46 AM
Advanced Search




Active Players on Sylestia
Category
Total
Yesterday
Players
3,382
509
Sylestia Pet Data
Category
Total
Yesterday
Pets
7,159,512
2,011
Generated
547,864
284
Captured
1,070,608
187
Bred
5,541,028
1,540
Statistics updated daily at midnight
Recent Announcements
Thread
Posted
Patriotic Event Pet Tr.. Jul 1 Patriotic Event Overvi.. Jul 1 Change to Pet Public S.. Jun 8 Spring Festival Pet Tr.. May 14 Spring Festival Overvi.. May 14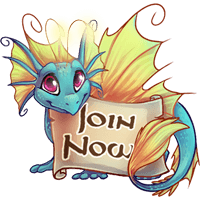 Forum Index > News and Announcements > Change to Pet Public Sales
Page 1
1, 2, 3, 4, 5
Go to Page:
Author
Thread Post
Krinadon
Level 75
Guardian of the Realm
Site Administrator
Joined: 12/17/2012
Threads: 965
Posts: 13,607
Posted: 6/8/2022 at 1:06 PM
Post #1
Hello, all.

We have made some changes to the mechanics of setting pets up for Public Sale. The following changes have been implemented:

-Egglings and Hatchlings can now be moved into a Player's Stables. There is no longer a Maturity requirement for this action.

-Pets can no longer be listed for Public Sale if the Pet resides in the Player's Hatchery. In order to list a Pet for Public Sale, it must first be moved into a Player's Stables. There is no change for Players listing Pets for Private Sale - those can still be set from within the Hatchery. This change will not affect Pets previously listed for Public Sale.


As many players have noticed over the years, we have been battling a problem in regards to the mass sale of cheap high Trait Point pets. The major method that this occurs is from players mass breeding hundreds of pets that they do not have Stable space for, listing them for cheap prices, and then letting any that don't sell just get auto released. Since there is no cost to breed, unlimited Hatchery space, and no cost to sell pets, a player can do this as much as they want for as long as they want until they get tired of breeding and listing pets for sale.

The end result is that the pet economy is full of 6-Visible pets for virtually no cost. This is extremely detrimental to the game's core economy, especially for new players. When a new player can join the game and fill out their starting Stable with dozens of 6-Visible pets on day 1, it is extremely detrimental to one of the biggest core premises of the game.

After weighing many different options over many years, we felt that the changes above result in the least consequences for active players. The changes above were also very quick and easy for us to implement. Other changes that we are still contemplating require massive amounts of work to get implemented. And other changes that we have contemplated, such as giving pets breeding limitations, would have far more consequences to players than the above changes. We are obviously trying to implement solutions that tackle the problem while impacting existing players in the least way possible.

Players can still breed and sell pets exactly like before, it just requires an extra step now and the player has to have Stable space available for the pets they are wanting to sell publicly. Private sales remain unchanged.
Entr0py
Level 75
Enchanted Explorer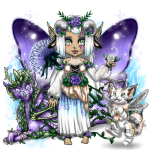 Joined: 1/2/2014
Threads: 165
Posts: 1,829
Posted: 6/8/2022 at 1:09 PM
Post #2
this is a great new feature! I think it will improve gameplay LOTS
Edited By Entr0py on 6/8/2022 at 1:09 PM.
Savynn
Level 75
Nature Walker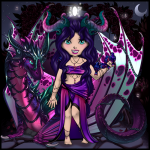 Joined: 12/18/2012
Threads: 193
Posts: 4,287
Posted: 6/8/2022 at 1:13 PM
Post #3
I was so confused thinking there was a strange bug for a moment. I just got an egg from a nest in the fest zone, went to click the hatchery button that's usually there to see if anything was ready to hatch, and then felt really puzzled at the stable button instead.



"Other changes that we are still contemplating require massive amounts of work to get implemented."

I was wondering what you might be thinking of implementing later on, if that's something that's ready to be talked about.
Jakecastaway
Level 68
The Artistic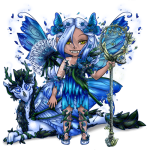 Joined: 3/6/2016
Threads: 11
Posts: 199
Posted: 6/8/2022 at 1:14 PM
Post #4
I really like this idea
Sanya
Level 75
The Kind-Hearted
Joined: 1/19/2014
Threads: 68
Posts: 1,385
Posted: 6/8/2022 at 1:15 PM
Post #5
This is incredible Krin! Its gonna make things so much better, Thank you!!
Yureineko
Level 75
Trickster
Joined: 2/21/2017
Threads: 62
Posts: 1,179
Posted: 6/8/2022 at 1:16 PM
Post #6
love this, but i also cant mark pets i planned to release now :'D
i do kinda like that we can move hatchlings to our stables now though.
Jfoster2004
Level 64
Lucky Fox
Joined: 12/21/2021
Threads: 1
Posts: 57
Posted: 6/8/2022 at 1:54 PM
Post #7
Please do not add in pet breeding limits. That would honestly ruin the game for me and I'd imagine many other long term players. ;-; Having your pets become useless after xx amount of breedings or you have to buy in to replace breeding availability or buy some ridiculously priced item is miserable. That is one of the things that makes sylestia great. Your pets are always useful and wonderful. That would also be detrimental to the breeding market and make themed pets a nightmare.
Teefa85
Level 75
Crystalline Cleaver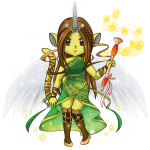 Joined: 1/28/2013
Threads: 11
Posts: 826
Posted: 6/8/2022 at 2:33 PM
Post #8
I definitely will get more use of the accidental third stable I brought during a sale. I've occasionally caught zone themed to place there but now I can put the hatchlings I'm selling there too.
Elevensins
Level 75
The Kind-Hearted
Joined: 9/15/2021
Threads: 3
Posts: 115
Posted: 6/8/2022 at 3:48 PM
Post #9
Eek, I accidentally moved a baby I had set to be nurture boosted into my stable. Do eggs and hatchlings that end up in the stable no longer appear on the nurture lists?

Edit: Just checked and answered my own question. This is fantastic. I can move and sort my babies immediately rather than have to wait till they become adolescents. Thank you!
Edited By Elevensins on 6/8/2022 at 4:19 PM.
Meeku
Level 75
Leaf Bender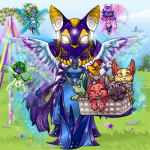 Joined: 7/20/2018
Threads: 20
Posts: 319
Posted: 6/8/2022 at 6:01 PM
Post #10
Seems like a decent update and i understand the reasons behind it.
I have two questions:
Can we release hatchlings now?
I see the release pet button on my hatchlings but didn't have any id want to test that button on right now.

The other thing is that I noticed the "return to hatchery" button is gone now. Is there not enough room to have that option on pets now? It just made it so nice to get to my hatchery in one click instead of dropdowns etc for navigation.
Go to Page:
1, 2, 3, 4, 5
Go to Top
This Page loaded in 0.039 seconds.
Terms of Service | Privacy Policy | Contact Us | Credits | Job Opportunities
© Copyright 2011-2022 Sylestia Games LLC.
All names and logos associated with Sylestia are Trademarks of Sylestia Games LLC.
All other trademarks are the property of their respective owners.
For questions, comments, or concerns please email at Support@Sylestia.com.