Overview
Stables
Hatchery
Inventory
Wardrobe
Referrals
Settings
Seasonal Festival
World Map
Generator
Breeding Grounds
Nurturing Grounds
Party
Task Log
Mission Log
Quest Log
Themed Pet Codex
Player Trades
Trade Broker
Currency Exchange
Eggling Auction
Pick A Door
Official Games
Un-Official Games
Jinxie's Jamboree
Festival Shop
Diamond Shop
Avatar Shop
Scale Shop
Inbox
Forums
Community Polls
Advanced Search
July 5th, 2022

134 Online
4:57 PM
Advanced Search




Active Players on Sylestia
Category
Total
Yesterday
Players
3,382
509
Sylestia Pet Data
Category
Total
Yesterday
Pets
7,159,512
2,011
Generated
547,864
284
Captured
1,070,608
187
Bred
5,541,028
1,540
Statistics updated daily at midnight
Recent Announcements
Thread
Posted
Patriotic Event Pet Tr.. Jul 1 Patriotic Event Overvi.. Jul 1 Change to Pet Public S.. Jun 8 Spring Festival Pet Tr.. May 14 Spring Festival Overvi.. May 14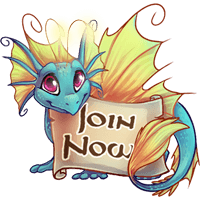 Forum Index > Official Games and Contests > 2022 Spring Festival - Themed Pet Design
Page 3
1, 2, 3, 4... 12, 13, 14
Go to Page:
Author
Thread Post
Limor
Level 72
The Kind-Hearted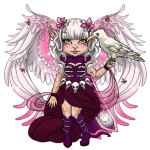 Joined: 7/5/2016
Threads: 288
Posts: 19,037
Posted: 4/1/2022 at 1:56 PM
Post #21
Ginseng Peach Tea Aeridini
-l- -l- -l-
Reference





Butterfly Bush Aurleon
-l- -l- -l-
Reference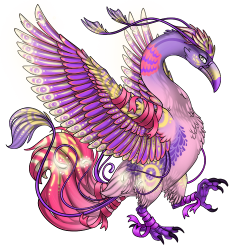 Dainty Dandelion Bulbori
-l- -l- -l-
Reference





Sunny Waterlily Draeyl
-l- -l- -l-
Reference





Lilypad Lake Faelora
-l- -l- -l-
Reference





Violet-Backed Starling Ferrikki
-l- -l- -l-
Reference




Pond-Water Crowfoot Griffi
-l- -l- -l-
Reference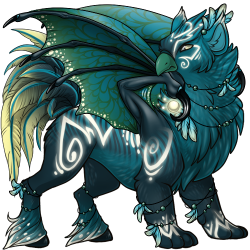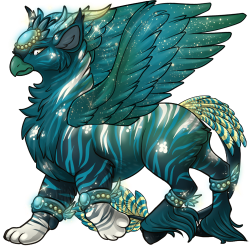 Rain Garden Kelpari
-l- -l- -l-
Reference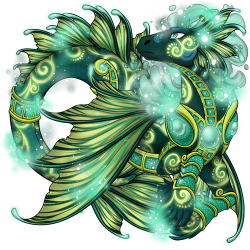 Spanish Moss Lighira
-l- -l- -l-
Reference





New Harmony/Spring Fling Luffox
-l- -l- -l-
Reference





Rosefinch Lunemara
-l- -l- -l-
Reference





Blooming Weigela Lupora
-l- -l- -l-
Reference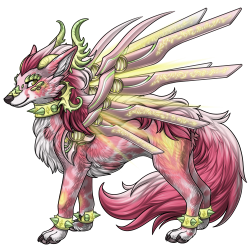 Larkspur Morkko
-l- -l- -l-
Reference





Spring Cleaning/Dust Bunny Nephini
-l- -l- -l-
Reference





Iridescent Grackle/Spring Storm Ny'vene
-l- -l- -l-
Reference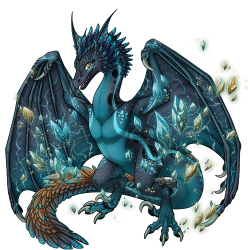 Blue Daisy Nytekrie
-l- -l- -l-
Reference





Optimistic Otter Puffadore
-l- -l- -l-
Reference





Red Ribs Daylily Qitari
-l- -l- -l-
Reference





Velveteen Rabbit Ryori
-l- -l- -l-
Reference





Matcha Tea Sylvorpa
-l- -l- -l-
Reference





Flowering Quince Vulnyx
-l- -l- -l-
Reference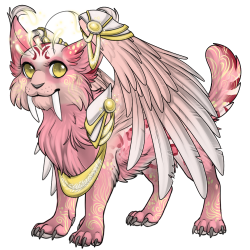 Hellebore Bloom Zolnixi
-l- -l- -l-
Reference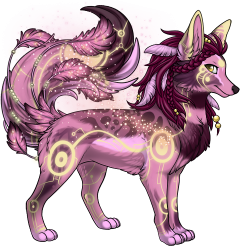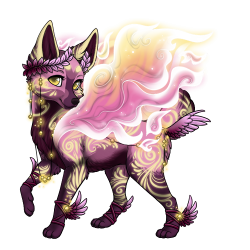 Edited By Limor on 4/24/2022 at 11:50 PM.
Anemochory
Level 75
Majestic Sculptor
Joined: 8/29/2016
Threads: 152
Posts: 1,418
Posted: 4/1/2022 at 1:56 PM
Post #22
Songbird Skies or Happy Bluebird Aeridini



Windflower Bulbori



Shade Garden Faelora



Fresh Breeze Ferrikki



Cedar Waxwing Griffi



Sprouting Seeds Kelpari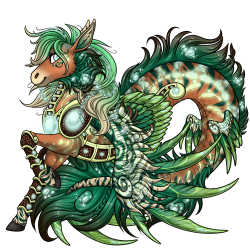 Daffodil Daydreams Luffox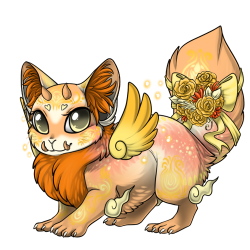 Magical Meadow Lupora



Aerial Blossoms or Petal Breeze Nephini



Water Lily Ny'vene



Vernal Rainshower Nytekrie



Misty Blooms or Bluebell Forest Ryori



Fair Weather Zolnixi

Edited By Anemochory on 4/27/2022 at 3:59 PM.
Drowned
Level 75
Collector of Souls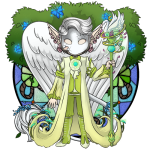 Joined: 3/31/2017
Threads: 43
Posts: 2,976
Posted: 4/1/2022 at 1:57 PM
Post #23
=
Spring 2022 Festival Submissions

Muddy Calf Aeridini




Aurleon



Indoor Succulent/Bean Sprouts (Sprouting Bean?) Bulbori



Garden Sprouts Draeyl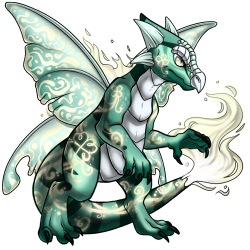 Purple Water Lily/Lotus Faelora




Pale Petals/Blushing Rose Ferikki




Tulip Bulb Griffi



Spiderwood Kelpari



Thawing Soil Lighira




Luna Moth Luffox



Madagascar Sunset Moth Lunemara



Melon Mix Lupora



Morrko



Painted Eggs/Speckled Egg/Chalk Dust/Easter Candy Nephini
i got a few different name ideas/suggestions for this one lol



Nytekrie



Pale Bouquet Nyvene



Delicate Koi/Bubbling Koi/ Puffadore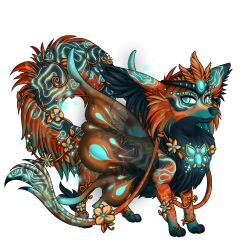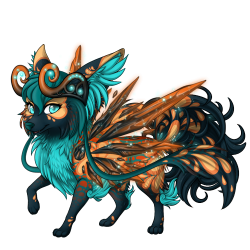 Hidden Forest/Firefly Pond Qitari



Starlight Waterfall Ryori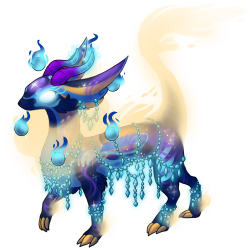 Vibrant Flowers/Fruit Salad Sylvorpa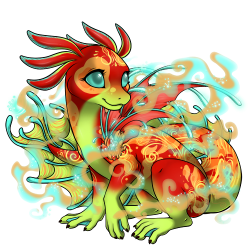 Eternal Twilight Vulnyx



Dreamy Twilight Zonixi

Edited By Drowned on 4/17/2022 at 4:29 AM.
Sonrisa
Level 75
Ghost Writer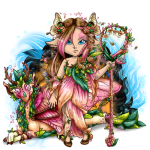 Joined: 3/27/2017
Threads: 253
Posts: 3,577
Posted: 4/1/2022 at 2:00 PM
Post #24
Dark Poppy Aeridini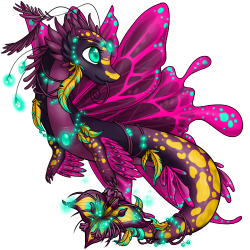 Spring Sunrise Aurleon
Scarlet Ibis Bulbori
Terracotta Pathway Draeyl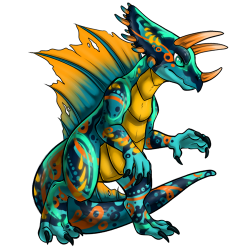 Hidden Grotto Faelora
Brilliant Bouquet Ferrikki
Spring Bouquet Kelpari
Dewy Poppy Lighira
Dusk Blossom Lupora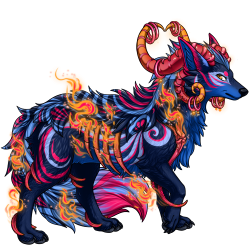 Dusky Poppy Morrko
Lush Russet Puffadore
Dewy Dandelion Qitari
Spring Bouquet Ryori
Melting Poppy Sylvorpa
Melting Poppy Vulnyx
Joyful Plumeria Zolnixi
Edited By Sonrisa on 4/22/2022 at 4:27 PM.
Niverus
Level 75
Guardian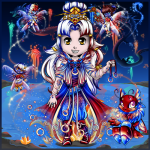 Joined: 2/11/2018
Threads: 402
Posts: 9,957
Posted: 4/1/2022 at 2:06 PM
Post #25
-=Sweet Nectar Aeridini=-
-=Northern Spring Aurleon=-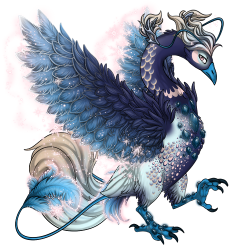 -=Spring Beginnings Bulbori=-
-=Dreams of Spring Ferrikki=-
-=Aurora's Muse Griffi=-
-=Blossoming Spirit Luffox=-
-=Shades of Lilac Nephini=-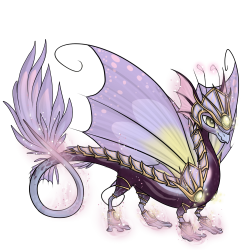 -=Night Sky Nytekrie=-
-=Pale Blossom Ny'vene=-
-=Soft Sunsets Ryori=-
-=Nature's Enchantment Vulnyx=-
-=Celestial Fairy Zolnixi=-
Edited By Niverus on 4/27/2022 at 9:01 AM.
SerenityEather
Level 75
Guardian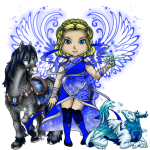 Joined: 7/19/2014
Threads: 14
Posts: 579
Posted: 4/1/2022 at 2:06 PM
Post #26
Cherry Blossom Aeridini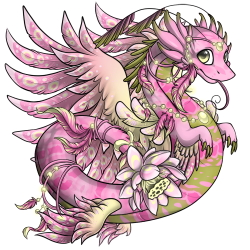 Painted Egg Aurleon
Babbling Brook Bulbori

Coloration based on the rocks and waterfall near the bottom if the picture.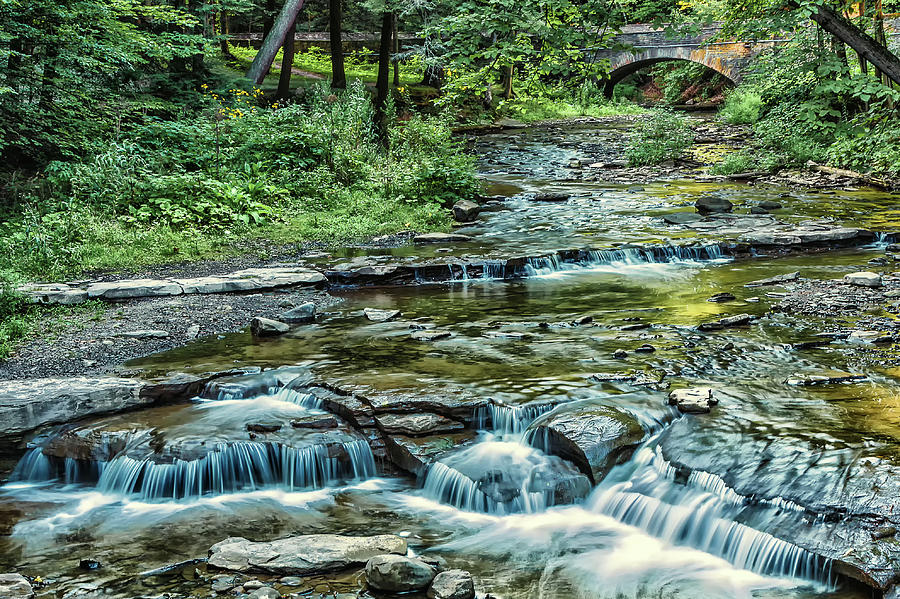 Blue-Tailed Mole Skink Draeyl
Cloudy Sky Faelora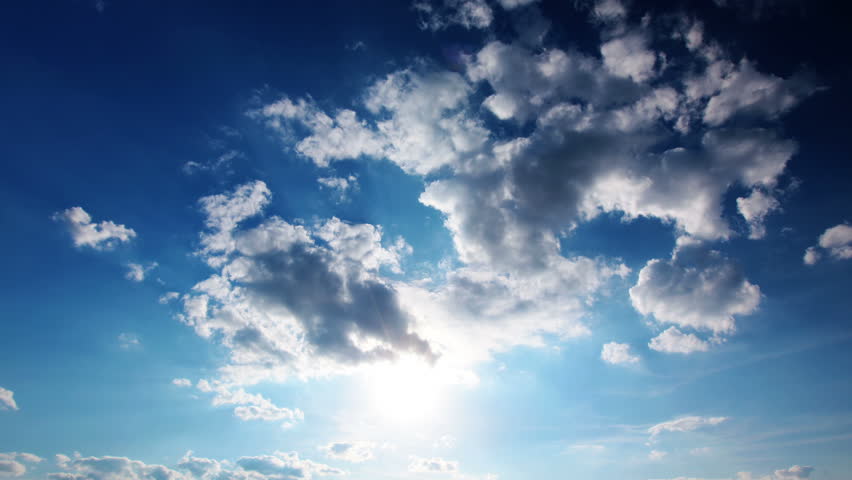 Wild Rose Ferrikki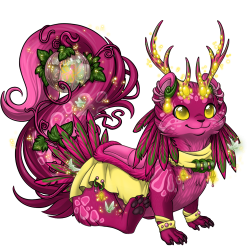 Clover Garden Griffi

I used all four of these pictures to get some variety, as I knew clover came in at least two colors. I used the bi-colored leaf, yellow flower, lavender flower, white flower and reddish flower.



Sea Pony Kelpari
Adapted from the Sea Pony, Ripple, from the 1986 My Little Pony cartoon.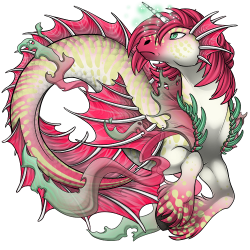 Ripple is the ivory-white Pony with reddish pink mane.



Blessed Emblems Lighira
Based on the unleavened bread and red grape juice eaten during Passover.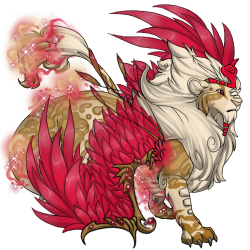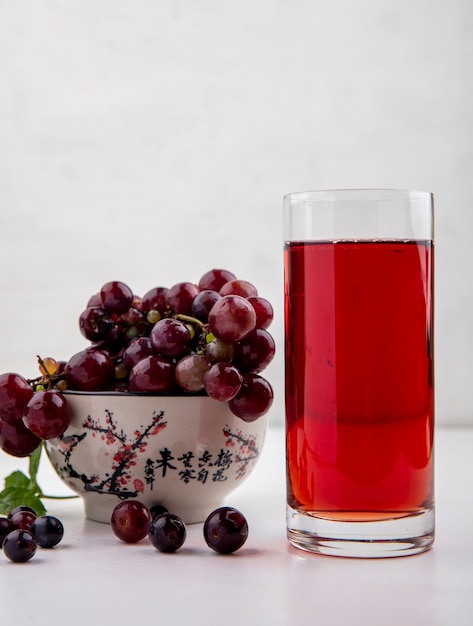 Risen Morning Luffox
Lush Paddock Lunemara
Creaping Phlox Lupora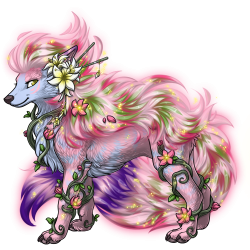 Nature's Majesty Morkko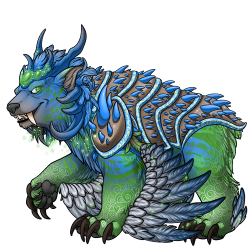 Daybreaker Nephini


Archaeopteryx Ny'vene
An Archaeopteryx is a birdlike dinosaur. As spring is the season birds migrate back to colder areas, it seemed appropriate.

Plum Blossom Puffadore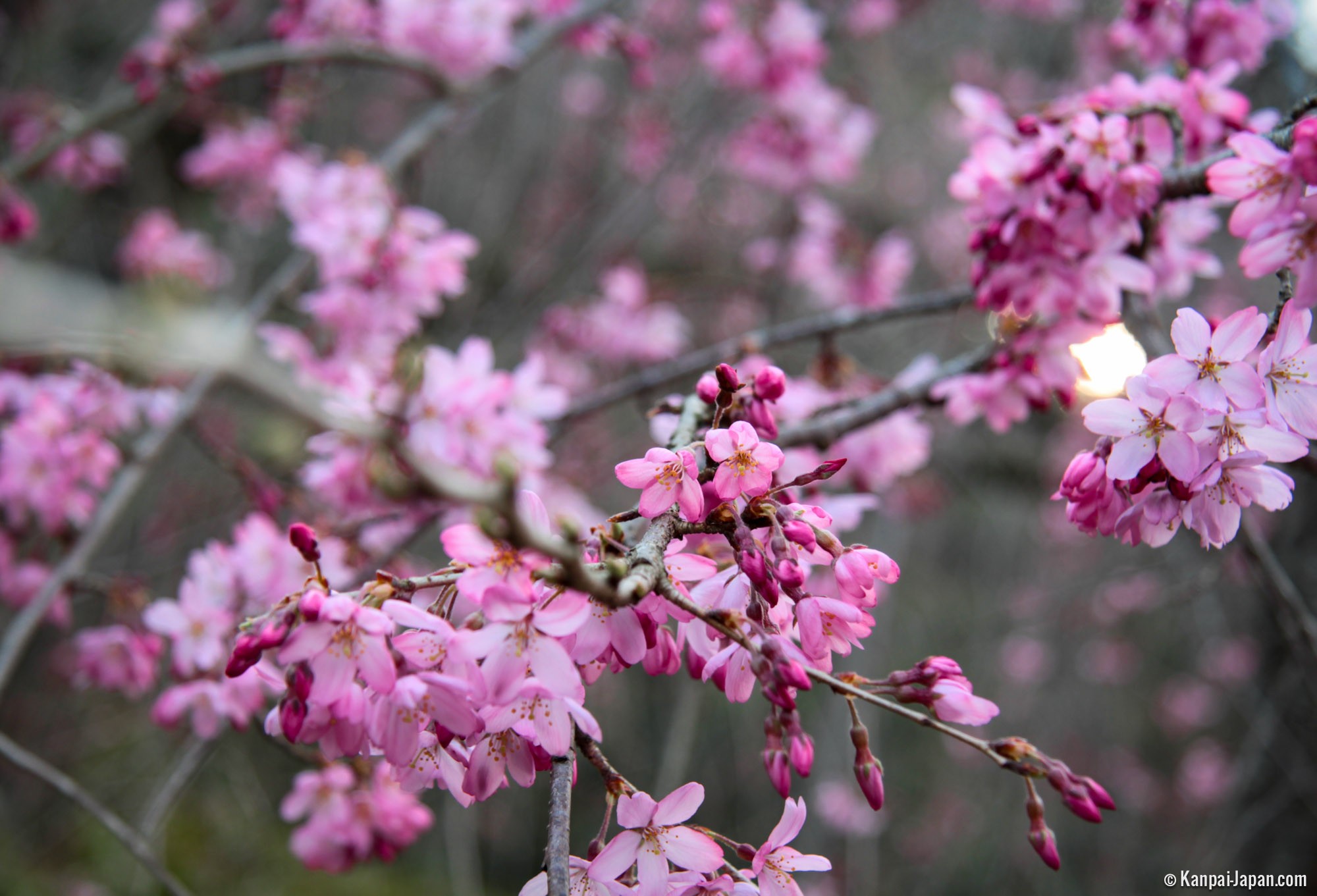 Flutter Pony Qitari
Based off of Queen Rose Dust, from the 1986 My Little Pony cartoon.

Hellebore or Black Buttercup Ryori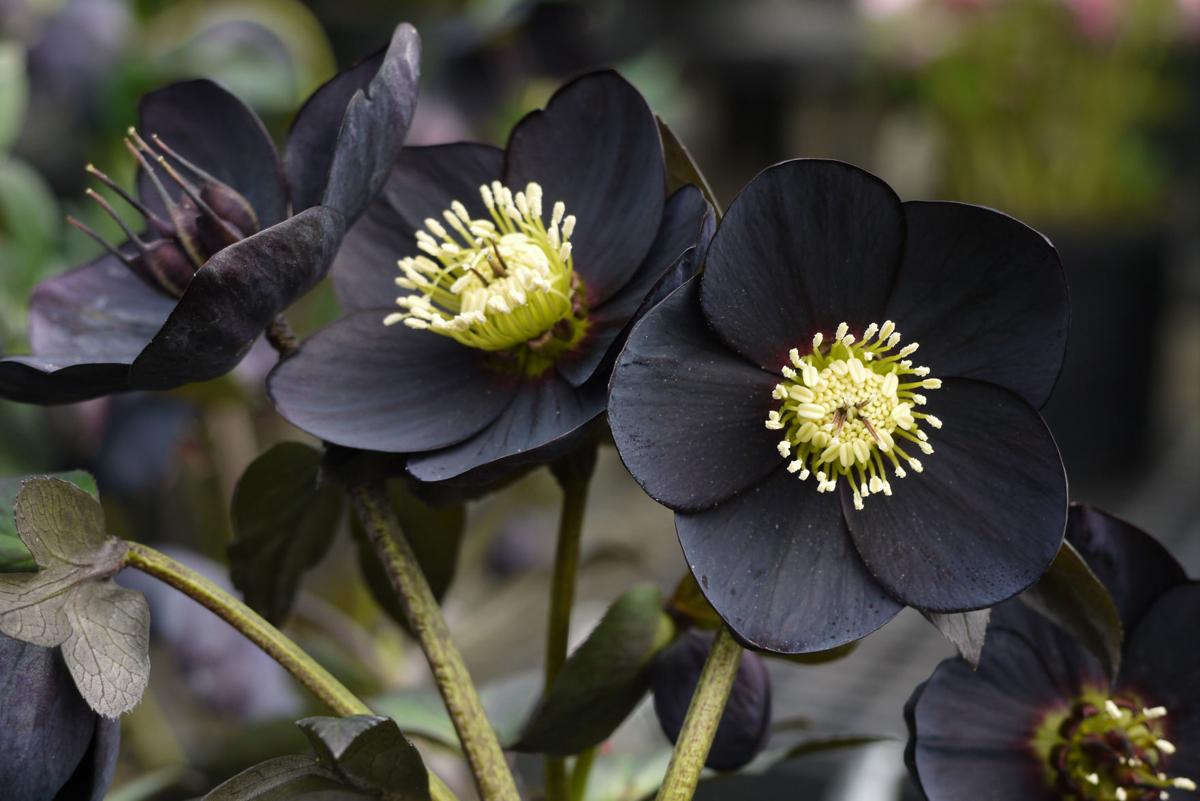 Last Rays Sylvorpa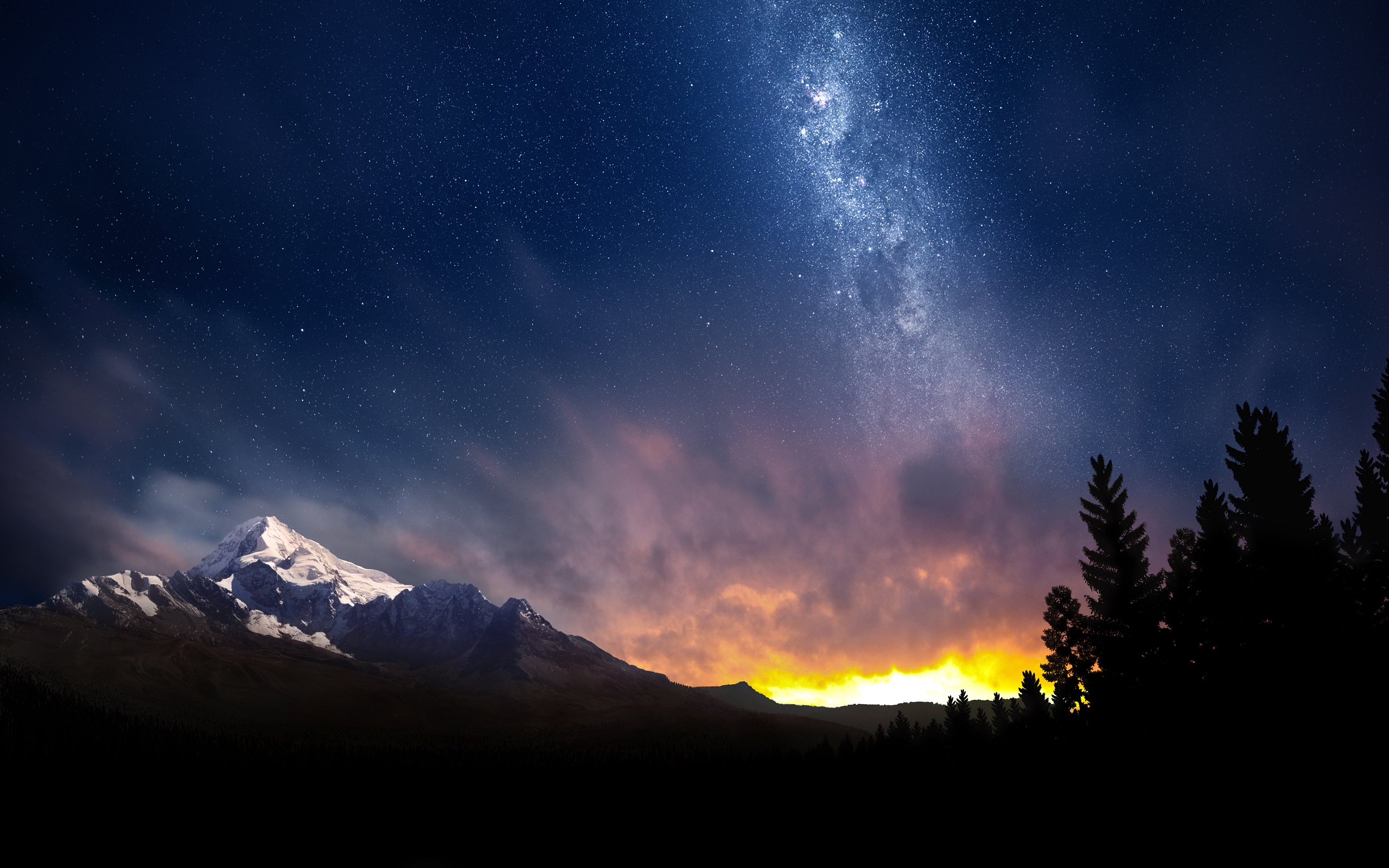 Sunset Shadow Zolnixi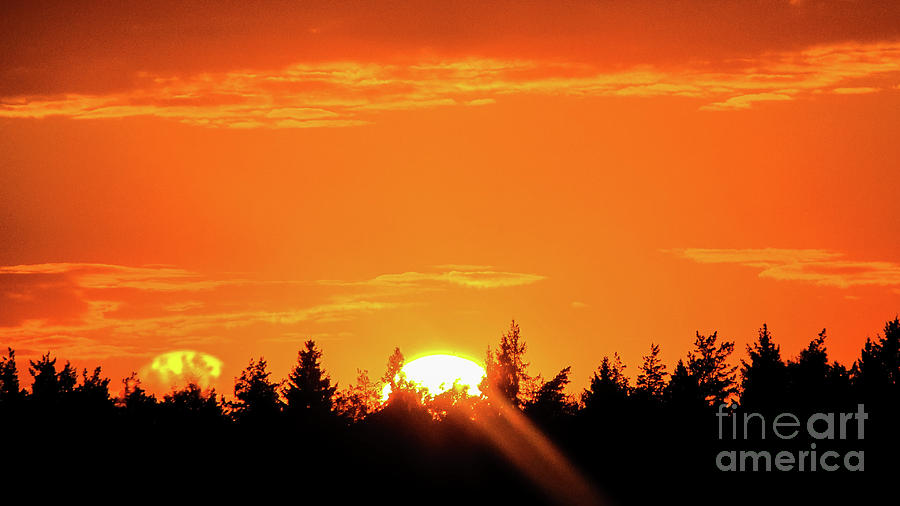 ~
Edited By SerenityEather on 4/17/2022 at 3:35 PM.
Voidborn
Level 75
Omniscient Gardener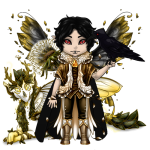 Joined: 3/5/2022
Threads: 10
Posts: 40
Posted: 4/1/2022 at 2:10 PM
Post #27
Spring Luster Aeridini
Prairie Grass Aurleon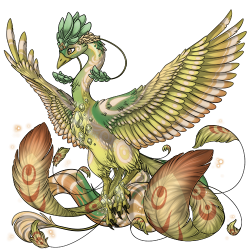 Spring Glade Faelora
Storm Keeper Qitari
Glade Sprinter Lupora
Faded Spring Bulbori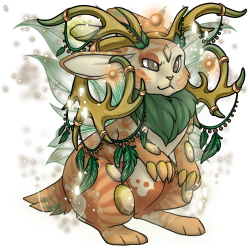 Royal Spring Griffi
Sunrise Dewdrop Kelpari
Pastel Dust Ny'vene
Blossom Valley Nytekrie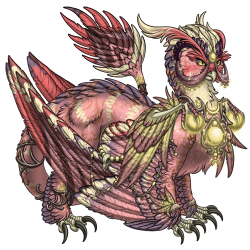 Edited By Voidborn on 4/2/2022 at 11:30 AM.
Typhlosion
Level 75
Warden of Umbra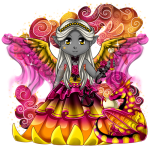 Joined: 2/9/2013
Threads: 327
Posts: 7,052
Posted: 4/1/2022 at 2:20 PM
Post #28
Resplendent Sunlight Aeridini
Shivering Snowdrop Aurleon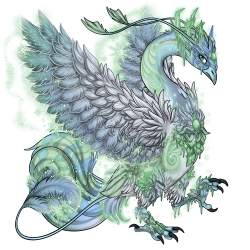 Pond Lily Bulbori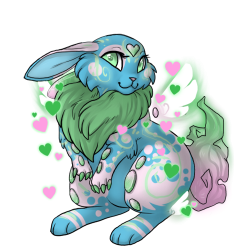 Forest Guardian Faelora
Colorful Candy Ferrikki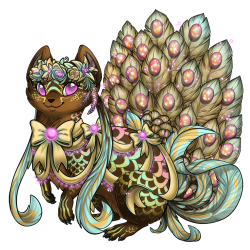 Sunlit Stream Griffi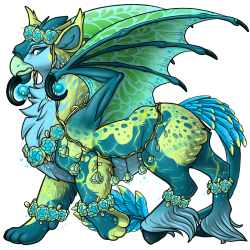 Jasmine Fields Nephini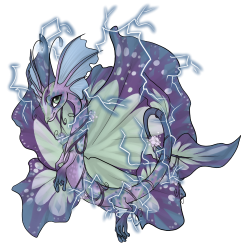 Delicate Rose Ny'vene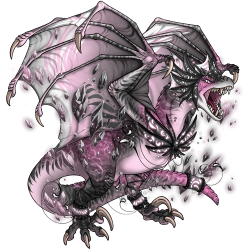 Faerie Ring Nytekrie
Strawberry Limeade Puffadore
Mango Salsa Zolnixi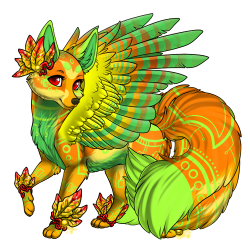 Edited By Typhlosion on 4/7/2022 at 12:29 PM.
Jfoster2004
Level 64
Lucky Fox
Joined: 12/21/2021
Threads: 1
Posts: 57
Posted: 4/1/2022 at 2:28 PM
Post #29
Spring Kami Aeridini
Forest Guardian Lupora
Spring Flower Ferrikki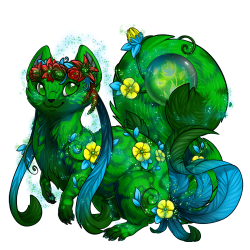 Forest Spirit Faelora
Spring Goddess Aurleon
Lady Spring Bulbori
Forest Floor Draeyl
Flower Griffi
Spring Water Kelpari
Spring Sealion Lighira
Spring Fantasy Luffox
Flower King Lunemara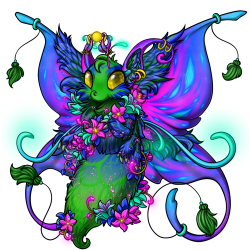 Forest Shaman Morkko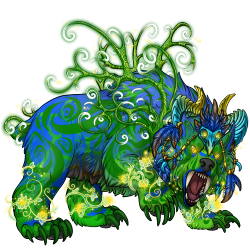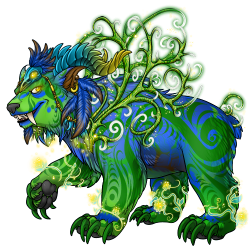 Earth Salamander Nephini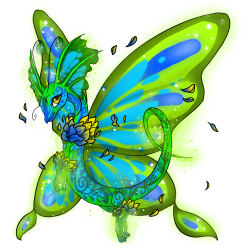 Floral Ny'vene
Spring Confetti Nytekrie
Flower Petal Puffadore
Fairy Dragon Qitari
Spring Ghast Ryori
Lotus Guardian Sylvorpa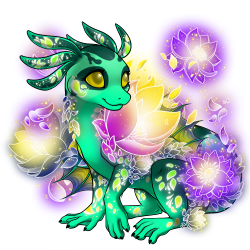 Fertile Sparkle Vulnyx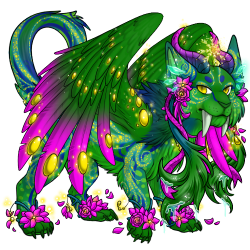 Forest Hunter Zolnixi
Edited By Jfoster2004 on 4/1/2022 at 5:14 PM.
Luxa
Level 75
Fright Master
Joined: 9/1/2015
Threads: 81
Posts: 904
Posted: 4/1/2022 at 2:32 PM
Post #30
Refreshing HoneySuckle Griffie

Edited By Luxa on 4/1/2022 at 2:33 PM.
Go to Page:
1, 2, 3, 4... 12, 13, 14
Go to Top
This Page loaded in 0.102 seconds.
Terms of Service | Privacy Policy | Contact Us | Credits | Job Opportunities
© Copyright 2011-2022 Sylestia Games LLC.
All names and logos associated with Sylestia are Trademarks of Sylestia Games LLC.
All other trademarks are the property of their respective owners.
For questions, comments, or concerns please email at Support@Sylestia.com.