PLEASE NOTE: I am a College Student, and I work a part-time job. I will not be able to get to people as quickly as you may want me to. However, if you need me urgently and I do not seem to be responding/am not online, you could probably contact Vanikmal or Karma to message me.
Pixel of Vanikmal and me, made by the incredibly talented Xedite <3
Hey there, the name's Typh! I'm really not an active person, so please don't expect much from me other than a massive hoard of Bulbori xD
Note: I do not accept random friend requests. This means unless we have talked before/I know who you are, I will not be accepting a friend request from you.
Note to self: Malas is the bestest friend ever and I shall find gift <3
The List of People I Love Unconditionally (On this site): Malas120, Britters, Vanikmal, Edmewolf (WotB sisters forever :C), TomRiddle, Swipernoswiping, Skor, Tigress, Silverstream616, Silvercinder, Unstaeble, Hiraeth, Karma (Karms <3), Silvercinder, Xedite
Kots (Vanikmal) is my husbando. Do not hurt him or I will fight you. >:C
Current Official Bulbori Army Number: 920
Festival Trade:
https://www.sylestia.com/forums/?thread=93528&page=1#1
Avatars:
https://www.sylestia.com/forums/?thread=93932&page=1#2
Sylesti Kingdoms:
https://www.sylestia.com/forums/?thread=22861&page=1#1
Thank you Katelynn4545 <3
More gorgeous art from Katelynn4545 ^^
You can find me on these sites with the following usernames:
ChickenSmoothie- Babaaeyes
Flight Rising- ShinyTyphlosion
Lioden - #76917
Sylestia (here, obviously XP)- Typhlosion
However, usually I'm not active. Sorry xD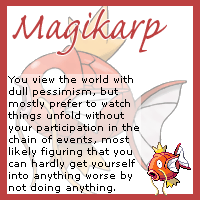 ~Designer of the Thorny Starfish Lupora~
-Also the first to discover Summer Spriteling Lunemaras, and Frosty Coffee Zolnixies, and Berry Tart Zolnixies, that's pretty pog

*hugs Nightbane with her cookie*