PLEASE NOTE: I am a College Student, and I work a part-time job. I will not be able to get to people as quickly as you may want me to. However, if you need me urgently and I do not seem to be responding/am not online, you could probably contact Aelingalathynius or Swipernoswiping to message me.
Hey there, the name's Typh! I'm really not an active person, so please don't expect much from me other than a massive hoard of Bulbori xD
Note: I do not accept random friend requests. This means unless we have talked before/I know who you are, I will not be accepting a friend request from you.
Note to self: Malas is the bestest friend ever and I shall find gift <3
The List of People I Love Unconditionally (On this site): Malas120, Britters, Aelingalathynius, Vanikmal, Edmewolf (WotB sisters forever :C), TomRiddle, Swipernoswiping, Skor, Tigress, Silverstream616
Kots (Vanikmal) is my husbando. Do not hurt him or I will fight you. >:C (I know you're reading this, *Uns*.)
Current Official Bulbori Army Number: 513
Festival Trade:
https://www.sylestia.com/forums/?thread=93528&page=1#1
Avatars:
https://www.sylestia.com/forums/?thread=93932&page=1#2
Sylesti Kingdoms:
https://www.sylestia.com/forums/?thread=22861&page=1#1
Thank you Katelynn4545 <3
More gorgeous art from Katelynn4545 ^^
You can find me on these sites with the following usernames:
ChickenSmoothie- Babaaeyes
Flight Rising- ShinyTyphlosion
Lioden - #76917
Sylestia (here, obviously XP)- Typhlosion
However, usually I'm not active. Sorry xD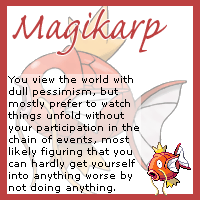 ~Designer of the Thorny Starfish Lupora~
-Also the first to discover Summer Spriteling Lunemaras, that's pretty pog

*hugs Nightbane with her cookie*