Overview
Stables
Hatchery
Inventory
Wardrobe
Referrals
Settings
Seasonal Festival
World Map
Generator
Breeding Grounds
Nurturing Grounds
Party
Task Log
Mission Log
Quest Log
Themed Pet Codex
Player Trades
Trade Broker
Currency Exchange
Eggling Auction
Pick A Door
Official Games
Un-Official Games
Jinxie's Jamboree
Festival Shop
Diamond Shop
Avatar Shop
Scale Shop
Inbox
Forums
Community Polls
Advanced Search
July 5th, 2022

139 Online
4:43 PM
Advanced Search




Active Players on Sylestia
Category
Total
Yesterday
Players
3,382
509
Sylestia Pet Data
Category
Total
Yesterday
Pets
7,159,512
2,011
Generated
547,864
284
Captured
1,070,608
187
Bred
5,541,028
1,540
Statistics updated daily at midnight
Recent Announcements
Thread
Posted
Patriotic Event Pet Tr.. Jul 1 Patriotic Event Overvi.. Jul 1 Change to Pet Public S.. Jun 8 Spring Festival Pet Tr.. May 14 Spring Festival Overvi.. May 14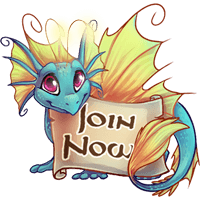 Forum Index > Official Games and Contests > 2022 Spring Festival - Themed Pet Design
Page 1
1, 2, 3... 12, 13, 14
Go to Page:
Author
Thread Post
Krinadon
Level 75
Guardian of the Realm
Site Administrator
Joined: 12/17/2012
Threads: 965
Posts: 13,607
Posted: 4/1/2022 at 1:24 PM
Post #1
We are looking for help coming up with new Themed Pets for the upcoming 2022 Spring Festival, due to begin early-mid May! You can submit Themed Pet Designs for all species.


Rules
Please make sure to read the rules carefully!

1. Navigate to the Generator, select a species of your choice and then choose various colors for your design. Once done, post your design(s) here in this thread. Please only post one entry per species and try and keep everything to one post. You can also make sure that submitted images are sized to 250 (&size=250) to prevent designs being too small or too large.

Visit Themed Pet Codex to View Existing Official Themed Pets

Guide on How to Create and Share Designs

2. All designs submitted must be Spring Themed. This means anything to do with the season, such as any holidays that occur within the season, weather, etc. Players can use any available Traits to showcase their design. However, players should be mindful that their designs need to look good against various Trait options, not just the Traits they are showcasing.

3. All submitted designs must have been made by the poster. Please do not use other players' designs. It is both disrespectful and if we see someone posting other player's designs, you will be disqualified from this contest and receive a Forum Strike. To clarify, a Design does not equate to a Theme. Multiple players can submit, say, a "Pumpkin Lupora", as long as each player designed their own version.

4. Please do not make any negative comments in this thread, this thread is for contest entries only and not discussion.

5. Please do not reserve posts. If you reserve a post I will delete your post.

6. Please do not Ping me with your submission. Please only Ping me if you have a question.

7. The end date is April 24th at 11:59 PM server, after that there is no guarantee that we will see your entry and the thread will be locked once designs are picked.




Prizes



We will NOT announce which designs were chosen, so please do not ask if we are going to announce it. If a thread is created listing all of the available Themed Pets, we will provide our list to the author upon request. Players will receive a PM from us for their choice in prizes.

All Players With Chosen Designs
Max 1 Per Player

Prizes: 3-Visible (2-Visible if Restricted) Spring Festival Themed Pet of Choice, 1 Entry Ticket into a Raffle for a Custom Colored/Named [Shamrock Warden Luffox (Mirabelle)] Avatar Aspect Item OR Custom Colored/Named [Vytrius, Prince of Bargains] Avatar Aspect Item of Their Choice.

All Participants
With a minimum of 10 valid designs

Prizes: [Fabled Seed Pouch] x1, [Premium Fertilizer] x2, [Box of Gardening Supplies] x1, [Large Basket of Enrichments] x12, [Decorated Egg] x500
Edited By Krinadon on 6/3/2022 at 12:19 AM.
Junco
Level 75
High Warlord
Joined: 4/6/2013
Threads: 28
Posts: 697
Posted: 4/1/2022 at 1:25 PM
Post #2
Flowering Orchard Aeridini
Galaxy Petunia Aurleon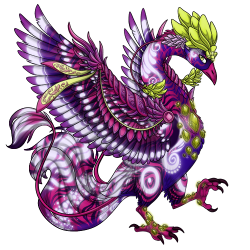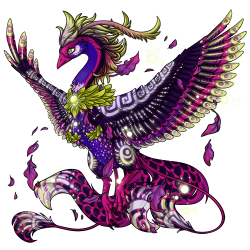 Hidden Eggs Draeyl
Evening Sunshower Faelora
Violet Starling Ferrikki
Cabaret Rose Griffi
Dayglow Daffodils Lighira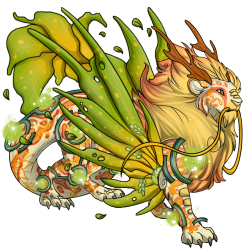 Moonlit Monarch Luffox
Fresh-cut Flowers Lunemara
Magnolia Lupora
Shimmering Wisteria Morkko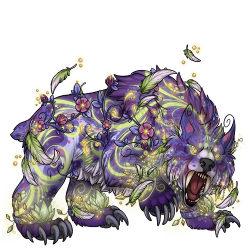 Sunset Tulip Nephini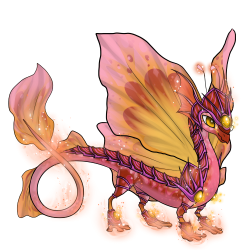 Midnight Petal Ny'vene
Skyberry Nytekrie
Magical Moss Puffadore
Verdant Qitari
Carnation Ryori
Overgrown Pond Sylvorpa
Blooming Ruins Vulnyx
Iridescent Starling Zolnixi
Edited By Junco on 4/13/2022 at 8:47 PM.
Shadowized
Level 75
Leaf Bender
Joined: 10/26/2018
Threads: 65
Posts: 1,307
Posted: 4/1/2022 at 1:26 PM
Post #3
Spring Warmth/ Sun Dazzle Aeridini
Garden Flower Aurleon
Gazania Bulbori
Spring Garden Draeyl
Purple Ivy Faelora
Bluebell Ferrikki
Treasured Tulip Griffi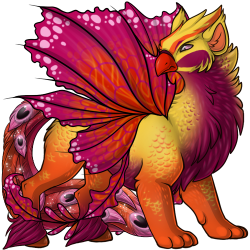 Hydrangea Blush Kelpari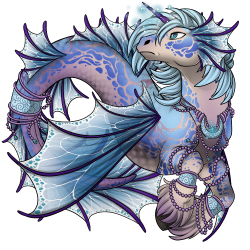 Garden Flamingo Lighira
Asiatic Lily Luffox
Black Swallowtail Caterpillar Lunemara
Spring Cosmos Lupora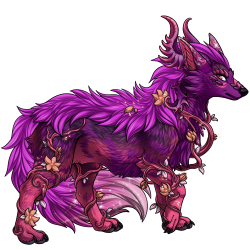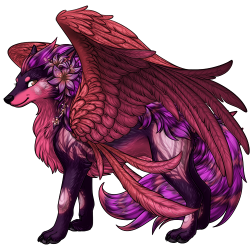 Salmon Run Morkko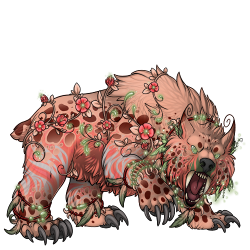 Circus Calliope Nephini
Wild Indigo Ny'vene
Rosebud/Rosebud Medley Nytekrie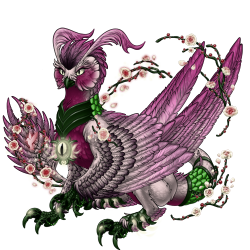 Marigold Puff
Sunrise Shimmer Qitari
Daffodil Ryori
Floral Burst Sylvorpa
Purple Emperor Butterfly Vulnyx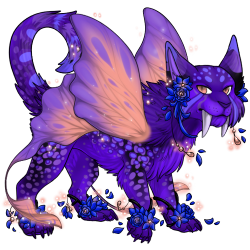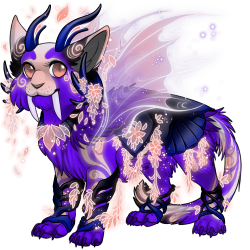 Spotted Yellow Orchid Zolnixi
CeruleanCrow
Level 75
High Warlord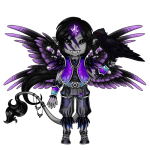 Joined: 2/23/2017
Threads: 82
Posts: 1,674
Posted: 4/1/2022 at 1:27 PM
Post #4
Spring Design 2022

Sundew / Strawberry Picking Aerdini
====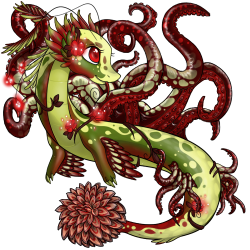 Rock Climber Aurleon
====



Irish Rose Bulbori
====



Hot Springs Draeyl
====



Fairy Flower Faelora
====



City Spring Ferrikki
====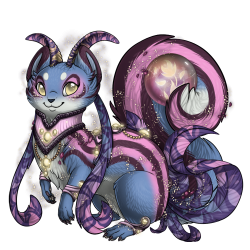 Painted Canvas Griffi
====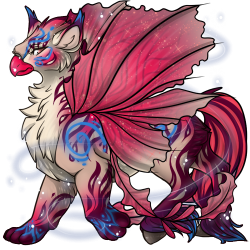 Dandelion Breeze Kelpari
====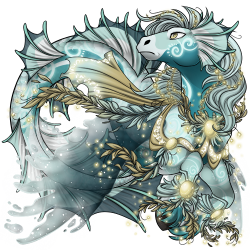 Pastel Arrangement Lighira
====



Sky Flare Luffox
====



Sunlit Petals Lunemara
Reference
====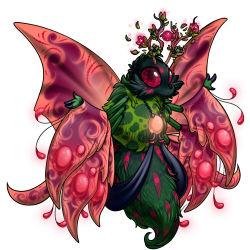 Fairy Garden / Cactus Flower Lupora
====



Marshland Green Morkko
====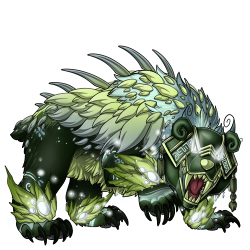 Enchanted Butterfly Nephini
====



Tempest Heights / Malachite Ny'vene
====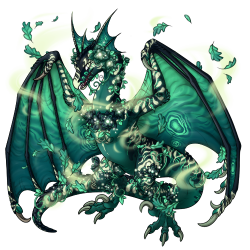 Cobalt Poppy Nytekrie
====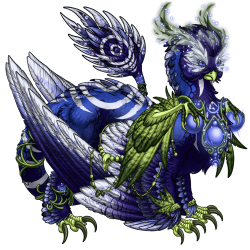 Silent Flower / Silent Sunset Puffadore
====



Sunlit Prism Qitari
====



Ivory Rose Ryori
====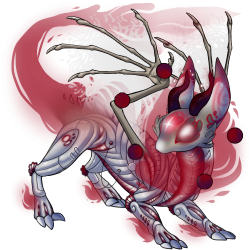 Bumblebee Sylvorpa
====



Mountain Caller Vulnyx
====



Overgrown Garden Zolnixi
====

EvilNapkin
Level 75
Grand Protector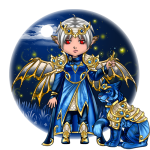 Joined: 12/16/2020
Threads: 31
Posts: 249
Posted: 4/1/2022 at 1:28 PM
Post #5
Tea Party Aeridini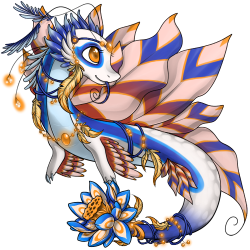 Rainbow Prism Bulbori
Storm Chaser Draeyl
Blue Jay Ferrikki
Fruit Punch Kelpari
Sweet Perfume Luffox
New Horizons Lunemara
Fairy Garden Morkko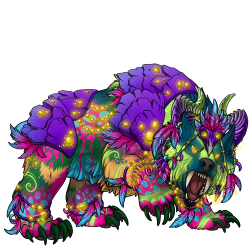 Lavender Tea Nephini
Bat Orchid Ny'vene
Evening Rose Nytekrie
Wild Mushroom Puffadore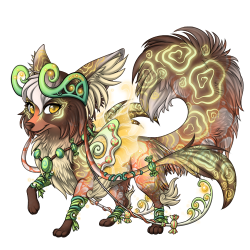 Berry Breeze Qitari
Magic Marigold Vulnyx
Strawberry Banana Zolnixi
Edited By EvilNapkin on 4/25/2022 at 7:48 PM.
ParodyCatharsis
Level 75
High Warlord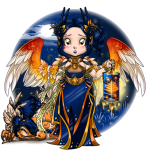 Joined: 10/18/2018
Threads: 26
Posts: 1,399
Posted: 4/1/2022 at 1:30 PM
Post #6
Double Rainbow Aeridini
Whimsical Wind Chimes Bulbori
Wisteria Draeyl
Countryside Faelora
Flower Bed Ferrikki
Strawberry Shortcake Griffi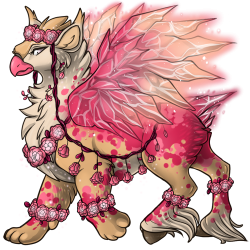 Whimsical Unicorn Kelpari
Migrating Monarch Lighira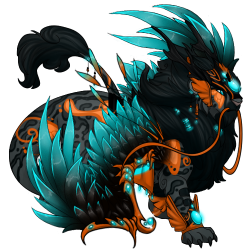 Fruity Tart Luffox
Reference
Cherry Tree Lunemara
Lovely Hydrangea Lupora
Fairy Blossom Morkko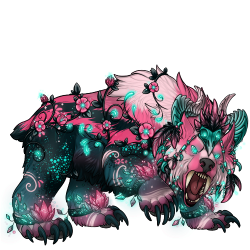 Kite Flyer Nephini
Flowered Skies Ny'vene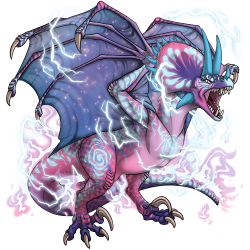 Falling Petals/ Soft Bloom Nytekrie
Spring Meadow/Frolicker Puffadore
Zen Garden Ryori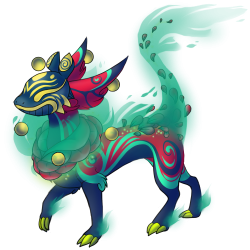 Spring Cottage Sylvorpa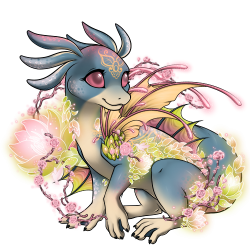 Rainy Day Explorer Vulnyx
Garden Dreamer/ Fairy Garden Zolnixi
Edited By Ksng on 4/19/2022 at 11:08 AM.
Katiew04
Level 75
The Kind-Hearted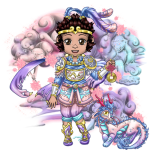 Joined: 9/18/2020
Threads: 9
Posts: 236
Posted: 4/1/2022 at 1:30 PM
Post #7
Hyacinthus Aeridini


Hyacinthus are a really pretty species of flower. There's lots of different colors and I wanted to incorporate them all

Piping Plover Aurleon


Piping Plovers are adorable. All I got to say

Nebula Burst Bulbori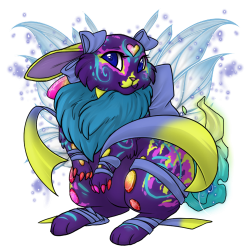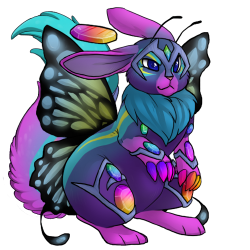 I like to think if you're in a spot and it's clear, you can see the night sky. I honestly am fascinated by nebulas, and I think it'd be a nice fit for the Bulbori

Anouska Faelora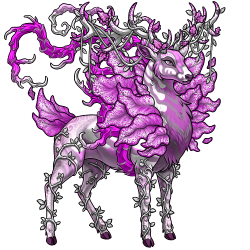 Anouska Roselily is a flower I really take a liking to. The pink and white make a calming mix, and it looks pretty.

Calming Current Kelpari


In certain places in the spring there are really nice currents that are flowing and the Kelpari seemed like a good fit

Honey Crisp Morkko


I think bears like honey. I think this one had too much.

Solar Flare Nephini


There's been some recent talk about solar flares and I thought of the Neph

Earth Elemental Nv'vene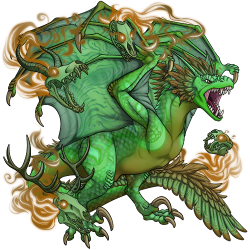 I can imagine a subspecies of Nv'vene who've mastered the earth element and use it to guard their home

Water Lotus Sylvorpa


Lotuses are usually on water and come in blue colors, so might as well add some flair!

Sneaking Fox Zolnixi


Sneaky, sneaky foxes
Edited By Katiew04 on 4/2/2022 at 9:36 AM.
Fox
Level 75
Master Sylestiologist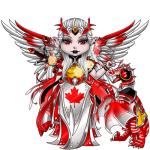 Joined: 3/10/2014
Threads: 379
Posts: 11,332
Posted: 4/1/2022 at 1:30 PM
Post #8

Water Lily Aeridini



Twilight Magic Aurleon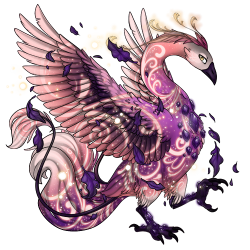 Easter Egg Bulbori



Mushroom Forest Faelora



Amethyst Skies Ferrikki



Pond Flora Kelpari



Enchanting Rain Luffox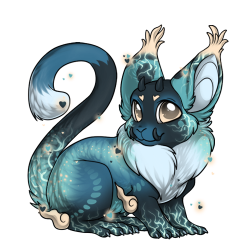 Frosty Fairy Lunemara



Garden Fairy Lupora



Dawnbreaker Morkko



Creeping Phlox Nephini



Garden Pest Nytekrie



Spring Rebirth Ny'Vene



Bright Succulent Puffadore



Spriggan Ryori

Edited By Fox on 4/15/2022 at 7:46 PM.
Tigress
Level 75
The Tender
Joined: 5/17/2015
Threads: 350
Posts: 9,552
Posted: 4/1/2022 at 1:31 PM
Post #9
Crisp Cucumber Aeridini

Aurleon
Bulbori
Pondweed Draeyl


Faelora
Blooming Iris Ferrikki


Griffi
Kelpari
Lighira
Garden Succulent Luffox

Carpenter Bee Lunemara

Lupora
Morkko
Hydrangea Nephini - need to species swap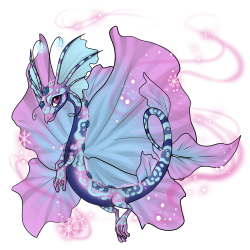 Ny'vene
Nytekrie
Springtime Garden Puffadore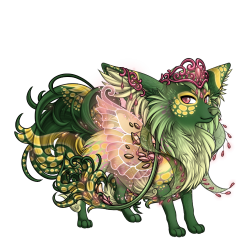 Royal Vineyards Qitari - need to species swap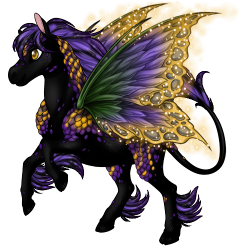 Ryori
Sylvorpa
Vulnyx
Zolnixi

Yureineko
Level 75
Trickster
Joined: 2/21/2017
Threads: 62
Posts: 1,179
Posted: 4/1/2022 at 1:33 PM
Post #10
Are we allowed to edit posts to add more if we don't design them all at once?
Go to Page:
1, 2, 3... 12, 13, 14
Go to Top
This Page loaded in 0.109 seconds.
Terms of Service | Privacy Policy | Contact Us | Credits | Job Opportunities
© Copyright 2011-2022 Sylestia Games LLC.
All names and logos associated with Sylestia are Trademarks of Sylestia Games LLC.
All other trademarks are the property of their respective owners.
For questions, comments, or concerns please email at Support@Sylestia.com.