Overview
Stables
Hatchery
Inventory
Wardrobe
Referrals
Settings
Seasonal Festival
World Map
Generator
Breeding Grounds
Nurturing Grounds
Party
Task Log
Mission Log
Quest Log
Themed Pet Codex
Player Trades
Trade Broker
Currency Exchange
Eggling Auction
Pick A Door
Official Games
Un-Official Games
Jinxie's Jamboree
Festival Shop
Diamond Shop
Avatar Shop
Scale Shop
Inbox
Forums
Community Polls
Advanced Search
July 5th, 2022

106 Online
10:53 AM
Advanced Search




Active Players on Sylestia
Category
Total
Yesterday
Players
3,382
509
Sylestia Pet Data
Category
Total
Yesterday
Pets
7,159,512
2,011
Generated
547,864
284
Captured
1,070,608
187
Bred
5,541,028
1,540
Statistics updated daily at midnight
Recent Announcements
Thread
Posted
Patriotic Event Pet Tr.. Jul 1 Patriotic Event Overvi.. Jul 1 Change to Pet Public S.. Jun 8 Spring Festival Pet Tr.. May 14 Spring Festival Overvi.. May 14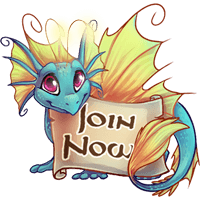 Forum Index > Official Games and Contests > 2022 Spring Festival - Themed Pet Design
Page 12
1, 2, 3... 11, 12, 13, 14
Go to Page:
Author
Thread Post
Passionate
Level 75
Fancy Pants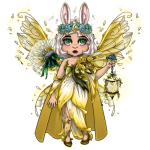 Joined: 2/15/2022
Threads: 5
Posts: 146
Posted: 4/11/2022 at 3:24 PM
Post #111
(im gonna be terrible with names)


spring green lunemara
april shower griffi
pastel dyes vulnyx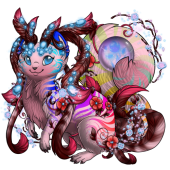 floral wreath ferrikki
late twilight nyvene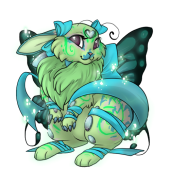 fresh rain bulbori

easter/spring celebration zolnixi
kinda obsessed w this one tbh

jellybean aurleon

picnic bouquet qitari
checked all the armors and wings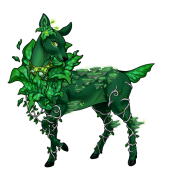 lush meadow faelora
i LOVE how antelope and zebra came out and it was really hard to get spooky branches to look good but i'm rly pleased with this one


Edited By Passionate on 4/12/2022 at 6:26 PM.
Godiva
Level 70
The Sweet Tooth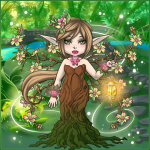 Joined: 10/24/2016
Threads: 45
Posts: 1,854
Posted: 4/12/2022 at 11:50 AM
Post #112
I'm baaaaaaack


Spring Sakura Aeridini / Cherry Blossom Aeridini / Sakura Petal Aeridini





Sunburst Begonia Aurleon / Blushing Peony Aurleon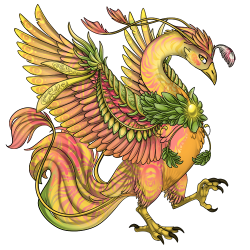 Spring Dawn Bulbori / First Light Bulbori / Breaking Dawn Bulbori





Spring Blooms Draeyl / Full Bloom Draeyl / Wildflower Draeyl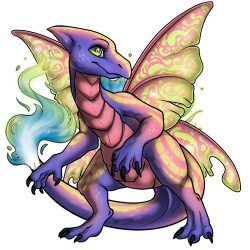 Forest Awakening Faelora / Early Bloom Faelora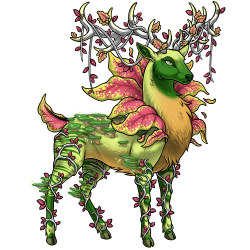 Hyacinth Bouquet Ferrikki / Spring Belle Bouquet Ferrikki





Spring Skies Griffi / Spring Sunrise Griffi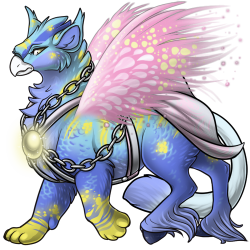 Sunny Skies Kelpari / Spring Breeze Kelpari





Clear Blue Sky Lighira / Spring Skies Lighira





Spring Romance Luffox / Dark Spirit Dahlia Luffox / Burlesca Dahlia Luffox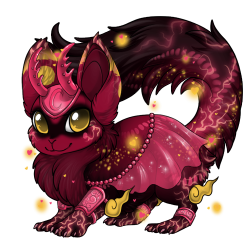 Peach Blossom Lunemara / Peach Bloom Lunemara / Peach Petals Lunemara





Poppy Fields Lupora / Tulip Fields Lupora / Strawberry Fields Lupora





Forest Spirit Morkko / Woodland Guardian Morkko / Forest Awakening Morkko





Spring Sunrise Nephini / Delicate Petal Nephini





Black Hellebore Ny'vene / Black Zanteschia Ny'vene / Black Dahlia Ny'vene





Dawn Light Nytekrie / Fragrant Hyacinth Nytekrie / Hyacinthus Orientalis Nytekrie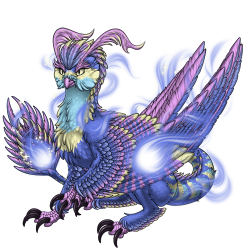 Sakura Blossom Puffadore / Cherry Blossom Puffadore





Sweet Pea Qitari / Lathyrus Odoratus Qitari / Spring Bloom Qitari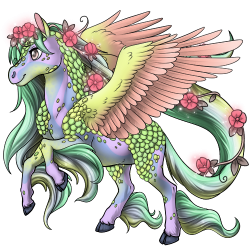 Persian Lilac Ryori / Syringa Persica Ryori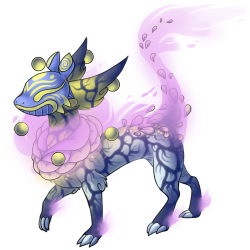 Camellia Blossom Sylvorpa / Camellia Japonica Sylvorpa / Tsubaki Flower Sylvorpa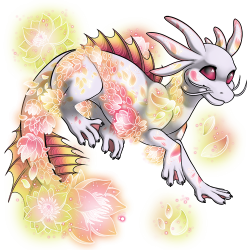 Zinnia Flower Vulnyx / Zinnia Elegans Vulnyx





Forest Awakening Zolnixi / Forest Sunlight Zolnixi / Sunlit Glade Zolnixi


Dreamfyre
Level 75
Omniscient Gardener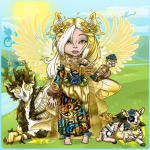 Joined: 2/4/2020
Threads: 25
Posts: 998
Posted: 4/13/2022 at 8:05 AM
Post #113
Spring Fairy Aeridini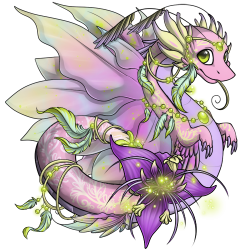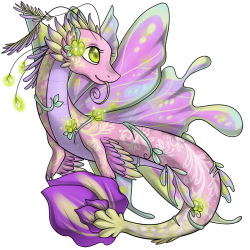 Blue Heather Aurleon




Blooming Iris Bulbori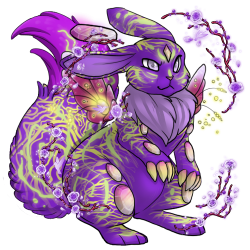 Foxglove Draeyl




Jacaranda Faelora




Cherry Plum Ferrikki




Crocus Bouquet Griffi





First Blooms Kelpari




Woodland Spirits Lighiras




Lilypad Luffox




Spring Violets Lunemara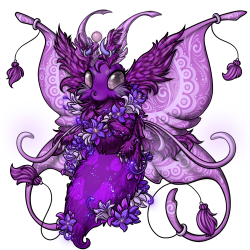 Climbing Ivy Lupora




Marigold Morrko




Golden Wattle Nephini




Decorated Egg Ny'Vene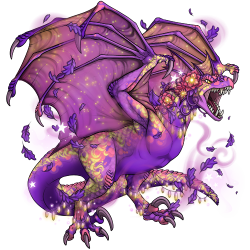 Honeysuckle Nytekrie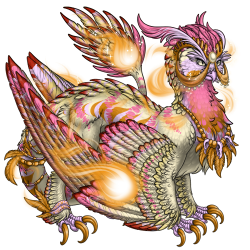 Blooming Bougainvillea Puffadore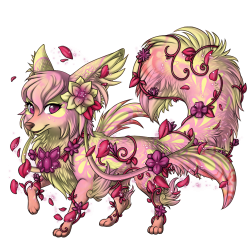 Easter Basket Qitari




Spring Showers Ryori




Rose Bouquet Sylvorpa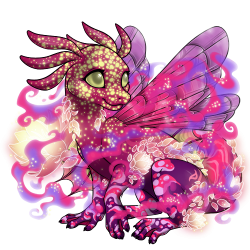 Wildflower Meadow Vulnyx




Pretty Pansy Zolnixi


Edited By Dreamfyre on 4/13/2022 at 8:26 AM.
Novaherodragon
Level 70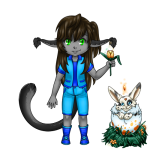 Joined: 8/28/2016
Threads: 0
Posts: 16
Posted: 4/13/2022 at 6:58 PM
Post #114
Wisteria Wish Aeridini
Easter Festival Aurleon
Spring Statue Bulbori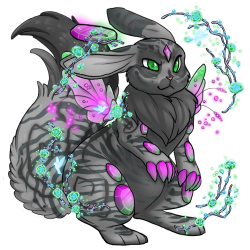 Sprouting Stump Draeyl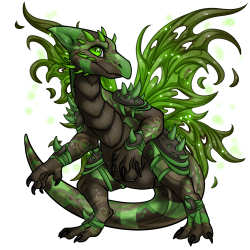 Cherry Blossom Faelora
Violet Meadow Ferrikki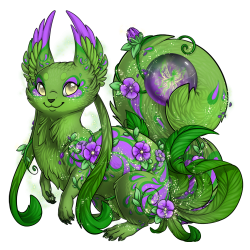 Spring Storm Clouds Griffi
Cherry Pie Kelpari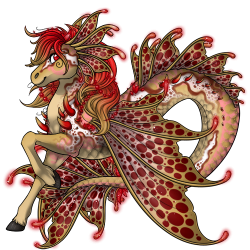 Lavender Blessing Lighira
Pastel Spring Luffox
Fuchsia Flower Lunemara
Abstract Azalea Lupora
Berry Bunch Morkko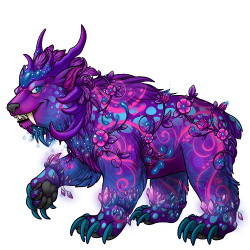 Spring Onion Nephini
Astral Orchid Ny'vene
Wild Pansy Nytekrie
Blooming Dogwood Puffadore
Bluebird Qitari
Daffodil Spirit Ryori
Puddle Splasher Sylvorpa
Pastel Party Vulnyx
Oxalis Zolnixi
Edited By Novaherodragon on 4/16/2022 at 2:11 PM.
Willow9
Level 62
The Perfectionist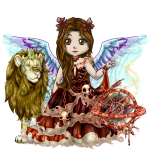 Joined: 3/15/2022
Threads: 4
Posts: 116
Posted: 4/14/2022 at 10:40 PM
Post #115
Morning Flower Aeridini


Falling Petal Aurleon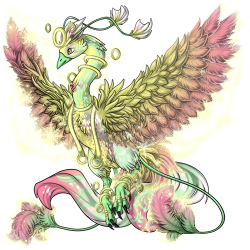 Evening Orchard Ferriki


Glowing Sunset Lighira


Jewel Blossom Luffox


Cherry Drop Lunemara


Rippling Pond Nelphini


Blooming Rose Qitari


Glistening Rain Ryori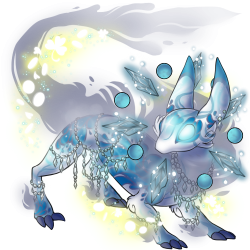 Woodland Spirit Zolnixi

Thornworshipper
Level 63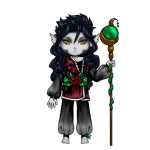 Joined: 4/9/2022
Threads: 0
Posts: 4
Posted: 4/15/2022 at 6:51 PM
Post #116
Frost's First Thaw Lupora
Cherry Blossom Lighira
Hydrangea Aurleon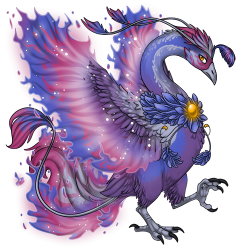 Hellebore Qitari
Spring Lagoon Kelpari
Easter Egg Bulbori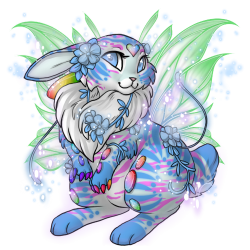 Sakura Faelora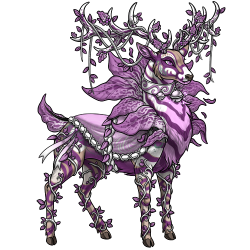 Gaillardia Puffadore
Crocus Aeridini
Hellebore Ny'vene
Edited By Thornworshipper on 4/16/2022 at 2:31 PM.
SpaceElf1
Level 75
Sylestian Influencer
Joined: 9/17/2014
Threads: 597
Posts: 11,935
Posted: 4/16/2022 at 1:26 AM
Post #117
Second post
Windborne Scent Of Distant Blossoms Ryori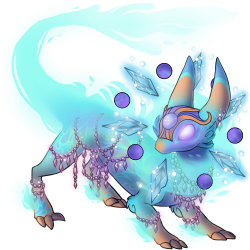 Merrily Strewing Dandelions Puffadore



Nesting Ridgetop Swiftlet Nytekrie



Pleasing Fungus Beetle Draeyl--Yes, there really are such things as Pleasing Fungus Beetles. They eat mushrooms and suchlike instead of your garden plants, but no one really knows why they're called "Pleasing" Fungus Beetles, unless it's all their lovely colors.



Mad Honey Nephini



Frosty Flower Thief Zolnixi

]


Beltane Lupora



High Mountain Snowmelt Creating Swift Streams Bulbori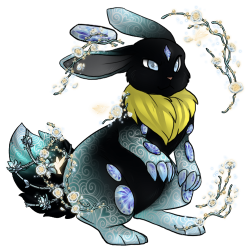 Equinox Balance Faelora

Edited By SpaceElf1 on 4/18/2022 at 1:50 PM.
WildAtHeart24
Level 75
Wondrous Witch
Joined: 11/11/2016
Threads: 79
Posts: 795
Posted: 4/16/2022 at 2:11 AM
Post #118
Spring gardener puff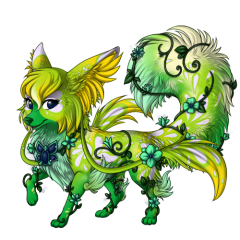 Last frost lup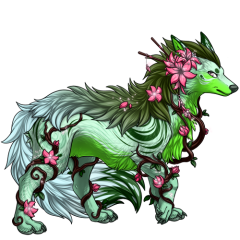 Purple skies rikki




Night guard Nyvene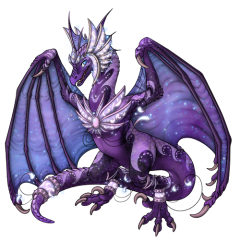 Pastel egg / Spring pastels Aeri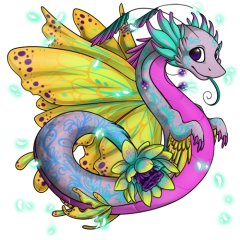 Night Bloom kelp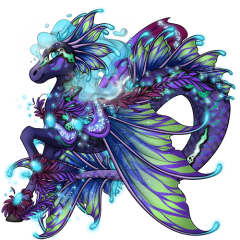 Glowing lotus sylv




Egg painter Bulb




Sunrise Rose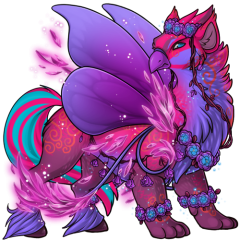 Jungle heart Fae


Edited By WildAtHeart24 on 4/16/2022 at 5:13 AM.
Civetkat
Level 70
Fancy Pants
Joined: 7/29/2014
Threads: 1
Posts: 78
Posted: 4/16/2022 at 7:36 PM
Post #119
Wisteria Nephini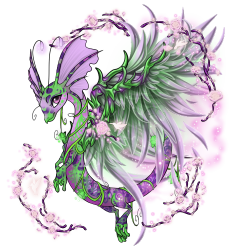 Robin's Egg Ny'vene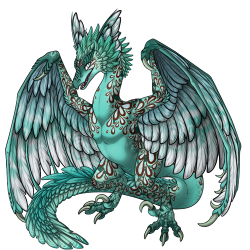 Eeveedream
Level 75
The Tender
Joined: 10/30/2013
Threads: 88
Posts: 682
Posted: 4/17/2022 at 8:19 PM
Post #120
NOTE: Not the best at designing or naming. Feel free to adjust them if any are chosen!

April Showers Puffadore

May Showers Ferrikki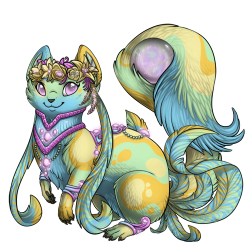 Spring Nights Nytekrie
Tulip Bulbori
Night Rains Draeyl
Bright Morning Luffox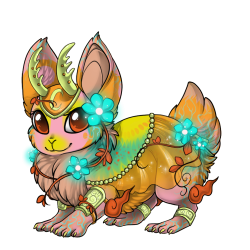 Fresh Hope Aurleon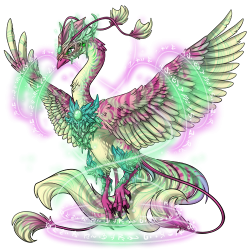 Morning Fog Faelora
Bouquet Griffi
New Beginning Morkko
Edited By Eeveedream on 4/17/2022 at 9:10 PM.
Go to Page:
1, 2, 3... 11, 12, 13, 14
Go to Top
This Page loaded in 0.100 seconds.
Terms of Service | Privacy Policy | Contact Us | Credits | Job Opportunities
© Copyright 2011-2022 Sylestia Games LLC.
All names and logos associated with Sylestia are Trademarks of Sylestia Games LLC.
All other trademarks are the property of their respective owners.
For questions, comments, or concerns please email at Support@Sylestia.com.