Overview
Stables
Hatchery
Inventory
Wardrobe
Referrals
Settings
Seasonal Festival
World Map
Generator
Breeding Grounds
Nurturing Grounds
Party
Task Log
Mission Log
Quest Log
Themed Pet Codex
Player Trades
Trade Broker
Currency Exchange
Eggling Auction
Pick A Door
Official Games
Un-Official Games
Jinxie's Jamboree
Festival Shop
Diamond Shop
Avatar Shop
Scale Shop
Inbox
Forums
Community Polls
Advanced Search
July 5th, 2022

130 Online
4:06 PM
Advanced Search




Active Players on Sylestia
Category
Total
Yesterday
Players
3,382
509
Sylestia Pet Data
Category
Total
Yesterday
Pets
7,159,512
2,011
Generated
547,864
284
Captured
1,070,608
187
Bred
5,541,028
1,540
Statistics updated daily at midnight
Recent Announcements
Thread
Posted
Patriotic Event Pet Tr.. Jul 1 Patriotic Event Overvi.. Jul 1 Change to Pet Public S.. Jun 8 Spring Festival Pet Tr.. May 14 Spring Festival Overvi.. May 14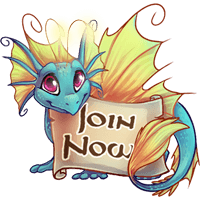 Forum Index > Official Games and Contests > 2022 Fortune Festival - Avatar Dress Up
Page 5
1, 2, 3, 4, 5, 6
Go to Page:
Author
Thread Post
SpringyandBluefire
Level 62
Corporal
Joined: 12/23/2018
Threads: 8
Posts: 55
Posted: 3/22/2022 at 8:54 AM
Post #41
Whisper, the goddess of good fortune and beauty. Only during rare occasions will they show their human form, tho you may spot them in their peacock form. The difference of their form compared to other peacocks is their bright golden accents (where usually yellow is, and maybe some on their body) that dazzle in the sun in their great wild green home. Whisper lurks more often during spring when the flowers bloom and the grass is green, so it helps camouflage them and their peacock friends!
Edited By SpringyandBluefire on 3/22/2022 at 8:55 AM.
Earisa
Level 75
The Kind-Hearted
Joined: 3/24/2021
Threads: 0
Posts: 32
Posted: 3/25/2022 at 9:30 AM
Post #42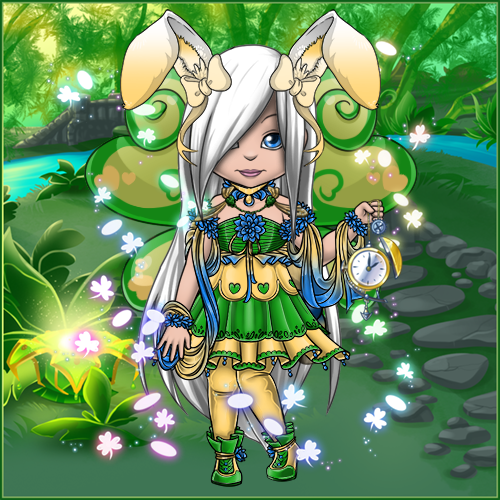 If a rabbit's foot is lucky, then surely the whole rabbit should be luckier since it has four? But why settle for just rabbit feet. There are horse shoes and four-leaf clovers, how about a lucky penny for your thoughts? Follow your lucky colour to the end of the rainbow to find your pot of gold, and cross your fingers on those lucky numbers!
Torey
Level 75
Wondrous Witch
Joined: 12/29/2017
Threads: 56
Posts: 577
Posted: 3/25/2022 at 1:13 PM
Post #43
Wednesday Wolpertinger


Wednesday can grant wonderful wishes with her lucky rabbit's foot. However, she only grants them to those she believes deserve them. A nasty curse is in store to whoever uses her good will for selfish purposes.
Nayaris
Level 75
Wondrous Witch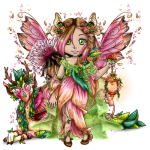 Joined: 9/9/2021
Threads: 7
Posts: 125
Posted: 3/30/2022 at 10:22 AM
Post #44
Fortan, the Fortunate Fawn


Fortan has always been a free soul, enjoying the pastures and forests. Since she was little, she has had the gift of bringing luck to those who need it most, which is why they began to call her Fortan, the Fortunate Faun.

Since then, she had fun traveling from one place to another, guided by the dreams and desires of those who need her, seeking to bring luck to everyone.

When you are in need of luck in your life, just leave a bowl of milk with honey and nuts on your window at night. If the next morning the bowl is empty, and in its place there is a seed, planting it will grow four-leaf clovers that will bring fortune to those who need it.
Anemochory
Level 75
Majestic Sculptor
Joined: 8/29/2016
Threads: 152
Posts: 1,418
Posted: 3/30/2022 at 6:52 PM
Post #45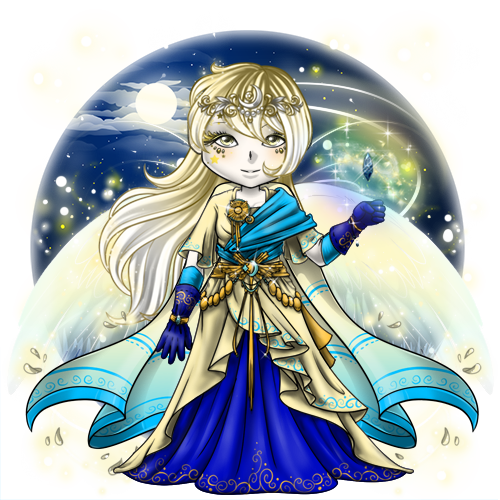 Have you ever wished on a shooting star? Have you hoped it will bring you good fortune?
What you might not have known is that there is a being that has heard your wish. These entities come to the terrestrial surface to seek out those with earnest wishes. They pursue the person that made a wish to them and endeavor to grant it.
When they have found their person and fulfilled their desire, these beings vanish...their own wish fulfilled as well.
Edited By Anemochory on 4/2/2022 at 6:24 PM.
ParodyCatharsis
Level 75
High Warlord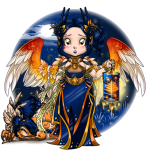 Joined: 10/18/2018
Threads: 26
Posts: 1,399
Posted: 3/31/2022 at 12:45 PM
Post #46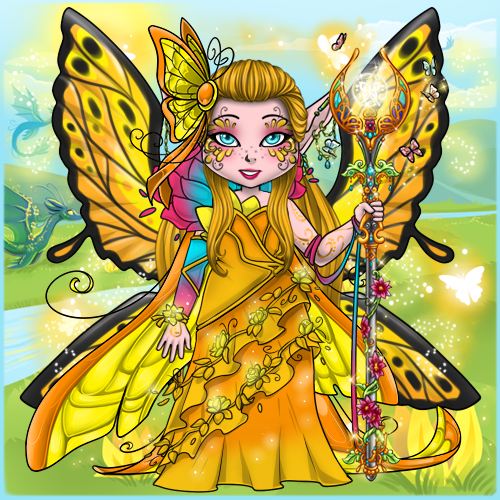 Eydis, the Golden Butterfly Fairy

Legend has it that if a golden butterfly lands on your nose, then it's no ordinary butterfly, but a Butterfly Fairy!
She's said to bring good luck & fortune to those she decides to land on.
Marichoness
Level 75
The Fortuitous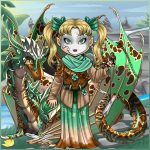 Joined: 8/28/2019
Threads: 53
Posts: 1,886
Posted: 3/31/2022 at 1:23 PM
Post #47

Poppy Darling
Friend to bees and tender of fairies, she likes to keep a variety of fairy gardens in all of her favorite spots to roam. She's always had a soft spot for the little things, and tends to prefer being outside no matter the weather (It helps that she lives far from any cold climate). Poppy Darling loves to pursue what others would call fairy tales, and because of her belief in them the fairies have gifted her with exceptional luck. In her spare time she likes to chase rainbows in the hope of meeting the leprechaun there and ask him why he hides his gold.
Lalalanmao
Level 75
Trickster
Joined: 5/23/2017
Threads: 57
Posts: 7,106
Posted: 4/1/2022 at 4:15 PM
Post #48
There once was a Young Fae of Fortune,
Who sought to be an urchin
She carried her birds
And sold to the lords
But her trinkets brought only misfortunes.
Oiseau
Level 75
Crystalline Cleaver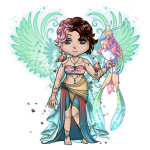 Joined: 6/14/2018
Threads: 82
Posts: 1,075
Posted: 4/2/2022 at 3:00 PM
Post #49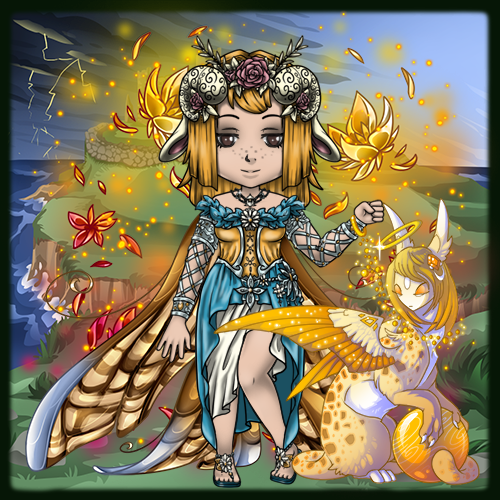 The Golden Goat

Appearing only on the spring equinox each year the Golden Goat may be sought out by only those brave enough to travel to lands long uninhabited by humans. The path is treacherous, containing looming mountains, marshy grounds, and dark forests.
Once found you will be given a golden coin. This is not an ordinary coin - a goat head is engraved on one side and the coin itself seems to have an odd glow to it. This coin may be redeemed for a wish - anything your heart desires. Be warned that what you wish for may not always be what you get; be specific with your wish or face the possible consequences.
Oiseau
Level 75
Crystalline Cleaver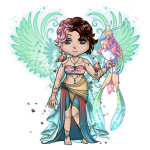 Joined: 6/14/2018
Threads: 82
Posts: 1,075
Posted: 4/2/2022 at 3:01 PM
Post #50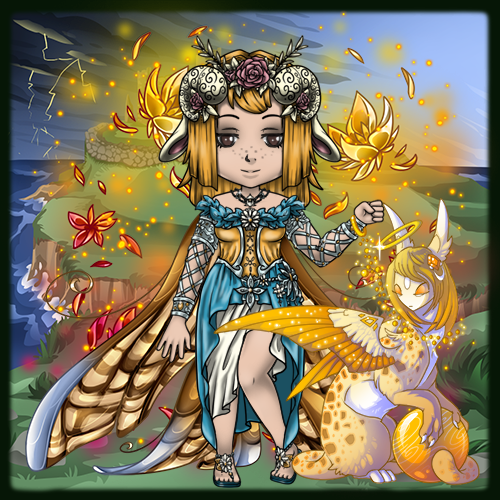 The Golden Goat

Appearing only on the spring equinox each year the Golden Goat may be sought out by only those brave enough to travel to lands long uninhabited by humans. The path is treacherous, containing looming mountains, marshy grounds, and dark forests.
Once found you will be given a golden coin. This is not an ordinary coin - a goat head is engraved on one side and the coin itself seems to have an odd glow to it. This coin may be redeemed for a wish - anything your heart desires. Be warned that what you wish for may not always be what you get; be specific with your wish or face the possible consequences.
Go to Page:
1, 2, 3, 4, 5, 6
Go to Top
This Page loaded in 0.043 seconds.
Terms of Service | Privacy Policy | Contact Us | Credits | Job Opportunities
© Copyright 2011-2022 Sylestia Games LLC.
All names and logos associated with Sylestia are Trademarks of Sylestia Games LLC.
All other trademarks are the property of their respective owners.
For questions, comments, or concerns please email at Support@Sylestia.com.