Overview
Stables
Hatchery
Inventory
Wardrobe
Referrals
Settings
Seasonal Festival
World Map
Generator
Breeding Grounds
Nurturing Grounds
Party
Task Log
Mission Log
Quest Log
Player Trades
Trade Broker
Currency Exchange
Eggling Auction
Pick A Door
Official Games
Un-Official Games
Jinxie's Jamboree
Festival Shop
Diamond Shop
Avatar Shop
Scale Shop
Inbox
Forums
Community Polls
Advanced Search
May 18th, 2021

80 Online
6:25 AM
Advanced Search
Active Players on Sylestia
Category
Total
Yesterday
Players
4,462
686
Sylestia Pet Data
Category
Total
Yesterday
Pets
6,346,079
2,579
Generated
471,468
191
Captured
969,397
952
Bred
4,905,214
1,436
Statistics updated daily at midnight
Recent Announcements
Thread
Posted
Official Sylestia Twit.. May 16 Spring Festival Traits.. May 12 Spring Festival Overvi.. May 12 Easter Event Overview Apr 4 Fortune Event Overview Mar 17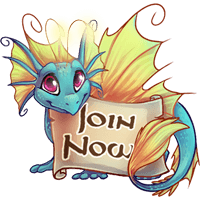 Forum Index > Official Games and Contests > 2021 Week of Love - Create a Sylestia Va...
Page 3
1, 2, 3, 4, 5
Go to Page:
Author
Thread Post
Lunadove
Level 70
The Sweet Tooth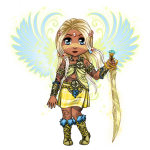 Joined: 9/7/2020
Threads: 169
Posts: 1,797
Posted: 2/13/2021 at 9:54 PM
Post #21

Just taped a pink heart to a red paper... so creative XD



and now it says sylestia... wow, amazing. lol



just needed a 3rd picture I guess xD



Edit: my 5 year old brother decided to mess around =-=
Edited By 04lunashadow on 2/26/2021 at 9:46 AM.
Quailking
Level 70
Trickster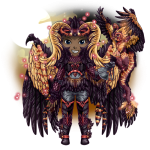 Joined: 9/11/2020
Threads: 25
Posts: 793
Posted: 2/14/2021 at 2:08 PM
Post #22
I decided To make A cake for my valentines. Decorated with hearts and 2 sylesti.

First I gathered all my ingredients



Then I mixed the dry ingriedients together and the wet ones in 2 different bowls.




Then I combined so it was all in 1 bowl




Then I buttered and floured some pans and put the batter in




I turned the oven on and set it to 350 degrees farenheit, and put them in. Now the wait begins for them to cook. While I waited I made the frosting.




Finally after half an hour They are done! now thy are set on the cooling rack




then a 15 minute wait, and its on to frosting them, and cutting out hearts from one of the cakes. This is the final and end result after 2+ hours of work.




The 2 blue animals are supposed to be zolnixi in love, but its hard to draw with frosting
Aquaticrose
Level 70
The Sweet Tooth
Joined: 7/23/2020
Threads: 40
Posts: 327
Posted: 2/14/2021 at 3:26 PM
Post #23
Here's my entry its a sylestia valentines day chocolate box

Edited By Aquaticrose on 2/14/2021 at 3:27 PM.
Lostwords13
Level 70
Vanquisher of Undead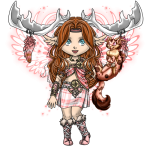 Joined: 6/16/2013
Threads: 113
Posts: 2,092
Posted: 2/14/2021 at 11:14 PM
Post #24
Decided to take a step into a new hobby of clay crafting using polymer clay. it didnt end terribly! (but not how i had hoped it would) Overall this took several hours, multiple trips to the store, and a lot of hope and fingers crossing as it baked (and a bit of frustration as it fell in the oven and broke a leg off...rip)



I made his head before remembering this contest was a thing and realizing i could use him for it. The eyes will be put on last, as they are plastic and would melt when i baked him.



Finished the body and got the head attached. Still need to smooth the neck out.



Neck smoothed, tail added. Such a weird little puff snake at this stage lol



At this point i got invested in the process and remembered to snap a pic before tossing him in the oven. Him and his little valentines heart ready to be baked. (this is before a minor disaster occurred)

While waiting for him to bake, heard a crash from the oven and came back to find his leg broken off. Fixed it with some liquid clay and tossed him back in the oven a bit for that to cure. Unfortunately, the repair left him a bit...mangled.Poor guy.



Finished project! Even with his leg injury, he still stands on his own. I chose the saying on the heart because he is based off the colors of a frozen moon puffadore. I was only able to add one of the tendrils/tentacles on, because there wasnt a good way to attach a second one and it just looked too busy. The eyes were a tad creepy but im not going to pretend to know how to paint eyeballs on a tiny plastic sphere lol.

Here are some additional pics of the final product. This was only the second thing i've ever made out of polymer clay, and the largest, so i'm overall very happy with it!


(please ignore the drip of liquid clay on the face lol. tried to use it to emphasize the nose while mending the leg, but it was too runny and dripped too much. Live and learn.)

Materials used:
-Sculpey III polymer clay (black mixed with blue and white for the base, beige mixed with yellow for the accents)
-Aluminum foil to make the base form
-Crafting wire for supports in the tail, neck, and tendril
-Acrylic paint for the eye color
-Plastic decorative half spheres for the eyes
Valeriem205
Level 70
The Kind-Hearted
Joined: 4/5/2017
Threads: 53
Posts: 1,569
Posted: 2/17/2021 at 12:03 AM
Post #25
So I tried making the Candy Hearts into actual Sugar Cookie Hearts. My icing turned out to be a bit runny, but they still tasted good, despite them not looking the best.



Miroh
Level 60
Majestic Brewmistress
Joined: 2/14/2020
Threads: 150
Posts: 6,408
Posted: 2/19/2021 at 9:56 PM
Post #26
So, wasn't sure if I was supposed to ping or not, so I didn't ping - but here's my submission! And, uh, I'm posting this a bit late from when I completed this, so the date on the Post-It is the 18th, the day I made the cake.
I planned on making a Lupora blueberry cake with a heart on its face, so I gathered the ingredients:


After gathering the ingredients, I mixed what was supposed to me mixed in two different bowls (liquids with liquids, solids with solids, etc.).


Then after that, I mixed it all in one big bowl. (Smelled lovely.)


After that, I spread it out on a pan-thing...that's when things started to go wrong. You see, the Lup turned into a Puff, and I deemed it not good enough to be a Puff. So it became a Vul. A mangled Vul. So I decided no, it's not a Vul, it's a...Vul, yeah, it's a Vul.


And voila, after baking and some whipped cream, it's not a Vul - I changed my mind, it's a heart-and-Luff hybrid! Either a Luff with a barely distinguishable whipped cream heart (looks more like a deformed circle lol) on its face, or a heart with a little cute whipped cream face. It's up to the person who sees it - and tastes it. (My mom said it looked like a baked cat ;-;)



Happy (late) Valentine's Day!
Thorn344
Level 70
High Priest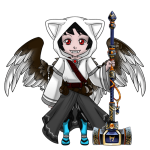 Joined: 6/11/2017
Threads: 18
Posts: 198
Posted: 2/21/2021 at 2:16 PM
Post #27
Here is my Loveheart Draeyl plush and heart. Lets just say that my more ambitious project I had in mind did not turn out well. However, this final creation did turn out well, so I hope you like it

Step one: Planning out the design. The first attempt of a two draeyl with a both of their tails combining to make a loveheart turned into a disaster. I unfortunately do not have time to craft multiple creations until a final pattern can be made, due to the difficulty of the design. Fortunately, however, my second idea, while still time consuming, was doable in the time I had left (Things take so long hand sewing instead of using a machine xD )



Step two: Next I started on the head. The draeyl head is its most species significant feature, as the un-mutated long head and front limbs without wings distinguishes it from Ny'vene when made into a plush. I decided to go for a white draeyl to make the red of the embellishments pop more



Step three: Next I designed and cut out the body. The body is a relatively common design used to create lying down plush, but can still take some time to do



Step four: Sewing the body pieces together, adding some love heart embellishments onto the sides, ready to attach to the head. After that all that is left is the sew a soft heart to act as its bed



Finished Product
Here is the finished valentine from different angles with a pleasant wolf puppy background to hide my messy room

Edited By Thorn344 on 2/21/2021 at 2:18 PM.
Oiseau
Level 70
Fancy Pants
Joined: 6/14/2018
Threads: 53
Posts: 723
Posted: 2/21/2021 at 10:21 PM
Post #28
Woo finally finished!

Let's goooo

So step one: Pattern.
I used CholyKnight's owl and owlbear plush pattern along with my own tail, a modified owl face, and a modified owl ear tufts



Step two: cut them pieces out.
Minky is incredibly annoying to work with because it's fuzzy if you'd ever tried to trace a piece of paper onto a fuzzy fabric it's just awful.
It looks funny though



Step three: learn to appliqu. I know how to... I just never have lol.


I think it turned out okay though :)

Step 4: Go ham on sewing things
Feathers, face, beak, darts on the body(the little seams at the top and bottom) and claws all sewed together. The tail has been sewn, turned, and stuffed. Both feet have been sewn, cut open, turned, stuffed, and stitched closed.



Step 5: Do a ton of magic in between.
Now make a cute card. It's supposed to be like "you're the night to my day" but I may just pronounce Nyte weirdly *shrug*



Andddd all together now!



And here's a couple pictures just showing different angles because man am I proud of this



It's a little wonky but that just goes to show it's handmade with love :)
Dragoil
Level 70
The Fortuitous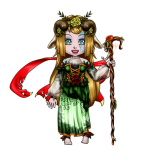 Joined: 2/28/2016
Threads: 164
Posts: 1,816
Posted: 2/22/2021 at 6:05 PM
Post #29
Queen of Hearts Valentine/Unvalentine

May have gone a bit dark this year on my Valentine, just a simple one since my craft supplies are low again (darn kids and covid)
Regardless hope you enjoy my ode to our current Villain of the season!

1. Sorting out card shape, kinda mad, no glitter in stock or anything fancy, oof.



2. Making use of skills and what I have.. Original saying too created just for you and the queen.



3. Final Fully pencil coloured, Not as lovely as if I had done it digital but did what I could.
Decided inside would have a string of pop-out hearts to add depth XD, considering she throws one at you every battle I found it poetic.

PhilosopherKing
Level 70
Omniscient Gardener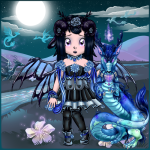 Joined: 10/18/2018
Threads: 16
Posts: 980
Posted: 2/24/2021 at 11:52 AM
Post #30
I was gonna post this on the 21st, but I didn't bc I was a bit busy, but here it is~

Album

I decided to make a pop up card & then I got out of hand & made a plushie as well.


I started this on the 12th I swear- I just miswrote the date.
The only proof I did do this on the 12th is that fact that the brown cutout is supposed to be a Lovely Anarchist Ferrkki :b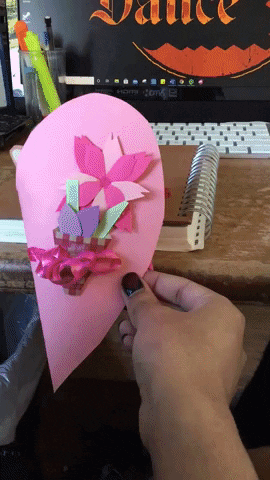 Here it is, done. I don't know if you can see it or not, so here's a different link.
I know I didn't take as many progress photos as I normally would, but that's just because I was too invested lol
Anyways I wrote a poem/anagram(?) on the card & it goes like so;

Smile, is what I do when I'm around you.
You smile brighter than a Bulbori's gem.
Let me hold your hand til the very end.
Everytime we're together my heart flutters like a Lunemara.
Standing there, as majestic as a Griffi, atop a mountain.
Truly, heavenly, you are.
Intrigued by your convoluted mind.
After all, there's so much left unsaid; so won't you be my valentine instead?





Since I wasn't satisfied with just a card, I made a plushie as well.
I'll be using this pattern, as I thought it could somewhat resemble a Ferrikki with a few minor adjustments.



One of the said adjustments was the tail.
I wanted it to be pose-able so I added a wire.



I didn't like her face sooo I gave her some anime eyes.



Ok so that may have been a mistake-
(I sorta got used to it though)



Welp, I'll just work on the envelope for the card then.



I technically finished on the 20th but It was late & the lighting was terrible, so I took the pics the next day.
I also finished painting the envelope & gave her an orb~
Overall, I'm fine with how this turned out, mostly the card & envelope :b
(I'm not entirely happy with how the plushie turned out, but they are fun to make.)


Go to Page:
1, 2, 3, 4, 5
Go to Top
This Page loaded in 0.020 seconds.
Terms of Service | Privacy Policy | Contact Us | Credits | Job Opportunities
© Copyright 2011-2021 Sylestia Games LLC.
All names and logos associated with Sylestia are Trademarks of Sylestia Games LLC.
All other trademarks are the property of their respective owners.
For questions, comments, or concerns please email at Support@Sylestia.com.