Overview
Stables
Hatchery
Inventory
Wardrobe
Referrals
Settings
Seasonal Festival
World Map
Generator
Breeding Grounds
Nurturing Grounds
Party
Task Log
Mission Log
Quest Log
Player Trades
Trade Broker
Currency Exchange
Eggling Auction
Pick A Door
Official Games
Un-Official Games
Jinxie's Jamboree
Festival Shop
Diamond Shop
Avatar Shop
Scale Shop
Inbox
Forums
Community Polls
Advanced Search
February 24th, 2020

174 Online
11:07 PM
Advanced Search
Active Players on Sylestia
Category
Total
Yesterday
Players
6,899
950
Sylestia Pet Data
Category
Total
Yesterday
Pets
5,477,317
1,315
Generated
404,696
116
Captured
847,854
162
Bred
4,224,767
1,037
Statistics updated daily at midnight
Recent Announcements
Thread
Posted
Week of Love Overview Feb 13 New Feature: Nurturing.. Feb 9 Winter Festival Pet Tr.. Dec 26 Winter Festival Diamon.. Dec 23 Winter Festival Overvi.. Dec 22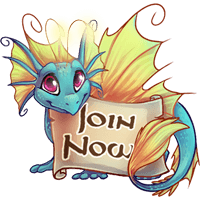 Forum Index > News and Announcements > Patriotic Event Overview
Page 3
1, 2, 3, 4... 10, 11, 12
Go to Page:
Author
Thread Post
Unstaeble
Level 70
Warden of Umbra
Joined: 3/14/2019
Threads: 69
Posts: 701
Posted: 7/4/2019 at 8:34 AM
Post #21
tfw you accidentally buy a stable right before diamond sale

I am VERY excited for this event!!!
Creativity
Level 70
Cutely Creative
Joined: 3/4/2013
Threads: 234
Posts: 5,599
Posted: 7/4/2019 at 10:17 AM
Post #22
Hey, Krin? Is the battling for the Rank 8 High Warlord supposed to be going this slow? Many of us have battled for hours in the required zone, running away from sylesti enemies when we can to save time for other enemies, with barely more than a sliver of green on our progress bar. Meanwhile, the other two seem so much faster - 5000 or so nurtures and 300 released pets.
Wyvern676
Level 70
Sylestiologist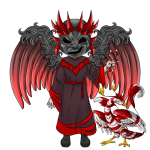 Joined: 5/27/2017
Threads: 7
Posts: 239
Posted: 7/4/2019 at 12:50 PM
Post #23
I was thinking the same thing as Crea, High Warlord seems to take forever
Rottiegirl
Level 65
The Tender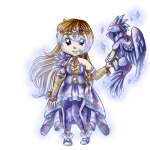 Joined: 3/2/2019
Threads: 26
Posts: 7,102
Posted: 7/4/2019 at 12:50 PM
Post #24
hey krindon, thanks for doing the rank things
but people can buy ranks thanks to conservation
people can look for cheap pets that have been out for a while, buy them, then otto release them
( i had everything in my sales tab sold that could be sold, then they were all released ):
Purpleponies
Level 67
Guardian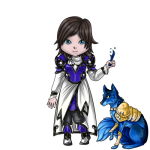 Joined: 2/11/2015
Threads: 4
Posts: 29
Posted: 7/4/2019 at 12:51 PM
Post #25
Is it possible to work on more than one? I am doing the caretaking right now, but can I work on combat if I finish that?
Winnowill
Level 70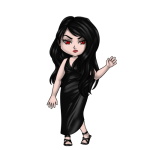 Joined: 5/9/2015
Threads: 287
Posts: 2,195
Posted: 7/4/2019 at 1:04 PM
Post #26
I agree...the High Warlord seems to be crazy slow.
Somneli
Level 70
The Perfectionist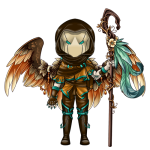 Joined: 1/9/2016
Threads: 79
Posts: 2,633
Posted: 7/4/2019 at 1:08 PM
Post #27
Link: https://www.sylestia.com/forums/?thread=78379&page=3#25
Author: Purpleponies
Time Posted: 7/4/2019 at 12:51 PM
Is it possible to work on more than one? I am doing the caretaking right now, but can I work on combat if I finish that?


Yes, it's completely possible. I'm focusing on nurtures, but I've also done some fighting and releasing. You can do any of the actions at any time to gain points. You don't have to finish one first, either.
Krinadon
Level 70
Guardian of the Realm
Site Administrator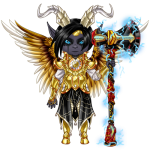 Joined: 12/17/2012
Threads: 805
Posts: 11,860
Posted: 7/4/2019 at 1:39 PM
Post #28
Link: https://www.sylestia.com/forums/?thread=78379&page=2#19
Author: Grapejuice
Time Posted: 7/4/2019 at 12:05 AM
Krin for battling is the progression counted by the just quantity of enemies killed or the quantity of enemies killed and their level?

(like does defeating higher level enemies help you progress faster)


All non-Sylesti enemies are treated equally and award 1 point.

With exception to the change I just made... which now qualifying enemies from the Lost Grove award 3 points.


Obviously, this is a brand new feature. It's always hard to gauge performance super accurately because every event/period of time is different. I also aimed to set the bar a little lower than it would have been for an actual Festival since this is just a ~2 week event. Nurtures probably were a little over valued and battling so far was a bit under valued. I'm not going to adjust Nurtures at this point for this year's event, but I can at least adjust battling. =)
Edited By Krinadon on 7/4/2019 at 1:41 PM.
Purpleponies
Level 67
Guardian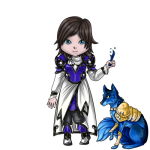 Joined: 2/11/2015
Threads: 4
Posts: 29
Posted: 7/4/2019 at 1:40 PM
Post #29
Awesome, thanks Somneli! :)
Krinadon
Level 70
Guardian of the Realm
Site Administrator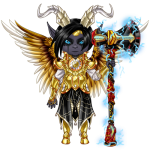 Joined: 12/17/2012
Threads: 805
Posts: 11,860
Posted: 7/4/2019 at 1:47 PM
Post #30
Link: https://www.sylestia.com/forums/?thread=78379&page=3#24
Author: Rottiegirl
Time Posted: 7/4/2019 at 12:50 PM
hey krindon, thanks for doing the rank things
but people can buy ranks thanks to conservation
people can look for cheap pets that have been out for a while, buy them, then otto release them
( i had everything in my sales tab sold that could be sold, then they were all released ):


Yep. That was kind of the partial intention. It's good for the pet economy as a whole to flush out a bunch of the cheaper pets from the market - at least in our opinion. We don't really have any good systems in place to do this naturally throughout the year, so every once in awhile we'll incorporate it into an event or festival in some fashion.

As I always warn others, do not list pets for public sale if you aren't okay with the new owner doing anything at all to the pet that you may not like - as once they purchase a pet through the public market, it's entirely up to them what they do with it.
Go to Page:
1, 2, 3, 4... 10, 11, 12
Go to Top
This Page loaded in 0.010 seconds.
Terms of Service | Privacy Policy | Contact Us | Credits
© Copyright 2011-2020 Sylestia Games LLC.
All names and logos associated with Sylestia are Trademarks of Sylestia Games LLC.
All other trademarks are the property of their respective owners.
For questions, comments, or concerns please email at Support@Sylestia.com.