Overview
Stables
Hatchery
Inventory
Wardrobe
Referrals
Settings
Seasonal Festival
World Map
Generator
Breeding Grounds
Party
Task Log
Mission Log
Quest Log
Player Trades
Trade Broker
Currency Exchange
Eggling Auction
Pick A Door
Official Games
Un-Official Games
Jinxie's Jamboree
Festival Shop
Diamond Shop
Avatar Shop
Scale Shop
Inbox
Forums
Community Polls
July 20th, 2019

114 Online
8:40 AM
Advanced Search
Active Players on Sylestia
Category
Total
Yesterday
Players
7,921
893
Sylestia Pet Data
Category
Total
Yesterday
Pets
5,033,278
1,651
Generated
354,317
147
Captured
770,045
178
Bred
3,908,916
1,326
Statistics updated daily at midnight
Recent Announcements
Thread
Posted
Lost Grove Zone Reboot Jul 11 Lost Grove - New Theme.. Jul 9 Patriotic Event Overvi.. Jul 3 Diamond Sale and Doubl.. May 24 Lost Grove - The Forgo.. May 19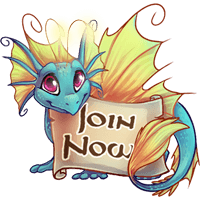 Forum Index > News and Announcements > Patriotic Event Overview
Page 11
1, 2, 3... 9, 10, 11
Go to Page:
Author
Thread Post
Orca2Whale
Level 68
High Priest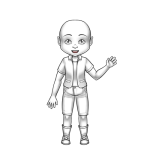 Joined: 11/1/2018
Threads: 157
Posts: 17,348
Posted: 7/11/2019 at 12:02 AM
Post #101
Nueuring" done

Releasing: like 1/8 there....gotta find pets

Bttling: forget it

Sigh.
Krinadon
Level 70
Guardian of the Realm
Site Administrator
Joined: 12/17/2012
Threads: 760
Posts: 11,213
Posted: 7/11/2019 at 1:24 AM
Post #102
Link: https://www.sylestia.com/forums/?thread=78379&page=10#97
Author: Orca2Whale
Time Posted: 7/10/2019 at 6:26 PM
Hey krin,

So I recently bought a ept to release but ended up returning to it's owner (i'm nice that way lol). Would that decrease my points because I got it back out of the wild?

I'm kinda hoping it does otherwise a very rich-in-dimaonds plaer could just go and dump a could thousand down the drain to keep releasing and reclaiming a pet.


It does not, no.

With the average price of Diamonds, it would cost exceptionally more to go that route than to just simply buy cheap pets for public sale. So there really isn't a reason to add that as a deterrent.
Orca2Whale
Level 68
High Priest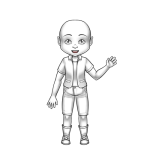 Joined: 11/1/2018
Threads: 157
Posts: 17,348
Posted: 7/11/2019 at 10:04 AM
Post #103
Ok thank you!
Taptothebeat
Level 62
Knight
Joined: 1/12/2013
Threads: 186
Posts: 3,468
Posted: 7/13/2019 at 10:12 AM
Post #104
@Krinadon,
I feel like this festival's difficulty is too hard to obtain branch rewards. I maxed out one of the branches, but that only got me to rank 5. Where I know to get ranks 6 and 7 it's even grindier. It seems one has to do at least 2 full branches of grinding to get to rank 7. I was kind of expecting that completing one branch would get me at least close to rank 7 in order to be able to cash in the branch reward.

I'd personally rather do 1 branch of work and get 1 branch of reward. I'm not a completionist. I just like being able to get something. Was there a reason to have this "must get to rank 7" in order to get rewards?
Edited By Taptothebeat on 7/13/2019 at 10:13 AM.
Krinadon
Level 70
Guardian of the Realm
Site Administrator
Joined: 12/17/2012
Threads: 760
Posts: 11,213
Posted: 7/13/2019 at 11:22 AM
Post #105
Link: https://www.sylestia.com/forums/?thread=78379&page=11#104
Author: Taptothebeat
Time Posted: 7/13/2019 at 10:12 AM
@Krinadon,
I feel like this festival's difficulty is too hard to obtain branch rewards. I maxed out one of the branches, but that only got me to rank 5. Where I know to get ranks 6 and 7 it's even grindier. It seems one has to do at least 2 full branches of grinding to get to rank 7. I was kind of expecting that completing one branch would get me at least close to rank 7 in order to be able to cash in the branch reward.

I'd personally rather do 1 branch of work and get 1 branch of reward. I'm not a completionist. I just like being able to get something. Was there a reason to have this "must get to rank 7" in order to get rewards?


The original design was to level from Rank 0-7 and then once you're Rank 7, you then unlock the Rank 8s and can progress them individually.

However, I felt that this would create an issue with the High Druid branch where if someone released all of their pets to progress towards Rank 7, then finally unlocked the Rank 8s, but then couldn't do High Druid because they already released their pets.

So to counter that potential issue, I made it where whatever you do from the very beginning is added to the Rank 8's progress so that it wouldn't be lost. However, they are all weighed differently. If you do nothing but battle and reach High Warlord, you would already be Rank 7. However, Nurturing and Releasing won't get you there on their own.

At that point, it's just a balancing act of trying to put it all to some level of equivalency. Releasing is the easiest of the three branches, however it is also the only one with limitations. Both Nurturing and Battling are just time based.

Nurturing is the second easiest as there is no skill or risk involved, it's just literally a time investment thing.

And then Battling is considered the most challenging of the three branches so it rewards the 'most' Rank points.


This feature gave me a lot of data to look over for moving forward with such things. I am sure there will be tweaks/changes moving forward with this specific feature or any other similar features.
Alurafonfabre
Level 23
Sergeant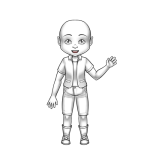 Joined: 6/27/2019
Threads: 0
Posts: 1
Posted: 7/19/2019 at 12:50 AM
Post #106
cant figure out to delete post but my question got answered already somewhere else
Edited By Alurafonfabre on 7/19/2019 at 2:28 AM.
Go to Page:
1, 2, 3... 9, 10, 11
Go to Top
This Page loaded in 0.010 seconds.
Terms of Service | Privacy Policy | Contact Us | Credits
© Copyright 2011-2019 Sylestia Games LLC.
All names and logos associated with Sylestia are Trademarks of Sylestia Games LLC.
All other trademarks are the property of their respective owners.
For questions, comments, or concerns please email at Support@Sylestia.com.