Overview
Stables
Hatchery
Inventory
Wardrobe
Referrals
Settings
Seasonal Festival
World Map
Generator
Breeding Grounds
Party
Task Log
Mission Log
Quest Log
Player Trades
Trade Broker
Currency Exchange
Eggling Auction
Pick A Door
Official Games
Un-Official Games
Jinxie's Jamboree
Festival Shop
Diamond Shop
Avatar Shop
Scale Shop
Inbox
Forums
Community Polls
December 13th, 2019

164 Online
7:50 AM
Advanced Search
Active Players on Sylestia
Category
Total
Yesterday
Players
7,247
1,333
Sylestia Pet Data
Category
Total
Yesterday
Pets
5,340,758
2,235
Generated
389,609
281
Captured
824,972
181
Bred
4,126,177
1,773
Statistics updated daily at midnight
Recent Announcements
Thread
Posted
Avatar Shop Revamp Dec 11 Official Sylestia Merc.. Nov 30 2019 Advent Calendar Nov 30 Black Friday Extravaga.. Nov 27 The Maws of Madness Nov 11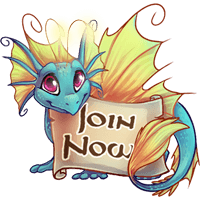 Forum Index > Official Games and Contests > 2018 Winter Festival - 3 Visible Griffi
Page 1
1, 2, 3... 18, 19, 20
Go to Page:
Author
Thread Post
Faiona
Level 64
Nature Walker
Site Administrator
Joined: 12/17/2012
Threads: 347
Posts: 4,291
Posted: 12/24/2018 at 6:57 AM
Post #1
The objective of this game is to visit the Generator and create a 3-Visible Griffi.


Rules

1. Visit the Generator and design your dream 3-Visible Pet. After you're done, come back and post your Pet in this thread.
Note: you are not actually generating the pet.

2. In the spirit of the current festival, your Pet must be Winter Themed.

3. When posting your Pet, you must also include what the inspiration is. If you fail to include this in your post, your entry WILL NOT QUALIFY.

4. Please post ONLY ONE image. It must also be of an Griffi. Posts with multiple images or of the wrong species WILL NOT QUALIFY.
Note: This includes posting both Male and Female versions; you must pick the one that you want!

5. Your Pet MUST HAVE EXACTLY 3-VISIBLE TRAITS. A Trait counts as either a Gene or a Mutation. It cannot have any Carried Traits.

6. This contest is over at the end of the Winter Festival 2018. Any entries posted after this time will not qualify.


Prizes

Everyone who participates and has a qualifying entry will be put into a drawing. Whomever's name is randomly drawn from the list will have their Griffi created for them. Good luck and have fun!


Additional Resources

Guides on how to post images in threads:
https://www.sylestia.com/forums/?thread=24484
https://www.sylestia.com/forums/?thread=14143
Silvertheskywing
Level 70
Knight
Joined: 8/12/2018
Threads: 21
Posts: 577
Posted: 12/24/2018 at 7:03 AM
Post #2
Poienseta Griffi

Edited By Silverfur2078 on 12/24/2018 at 7:12 AM.
Silverthornhearte
Level 70
Warden of Umbra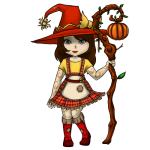 Joined: 3/14/2018
Threads: 36
Posts: 2,835
Posted: 12/24/2018 at 7:04 AM
Post #3
Blue Bells Christmas



My inspiration was actually one of my favorite flowers, the blue bells, but since they only grow in the spring, i made it into literal "Blue Bells". another part was i just put 3 of my favorite griffi traits in the generator and randomized the colors, then changed them till it looked nice XD
Zarathusa
Level 45
The Kind-Hearted
Joined: 11/2/2018
Threads: 4
Posts: 41
Posted: 12/24/2018 at 7:11 AM
Post #4
My Entry


POTENTIAL NAME: Cold Snap




MY INSPIRATION:
~Is the Freshly fallen snow and the wisps of snowflakes that get caught in the chilly winter breeze. Also the delicate but sharp layer of Morning Frost that covers everything in it's reach alongside the hanging Icicles that form on the edges of their surroundings..
Amberpaw
Level 70
The Artistic
Joined: 6/16/2017
Threads: 83
Posts: 1,200
Posted: 12/24/2018 at 7:15 AM
Post #5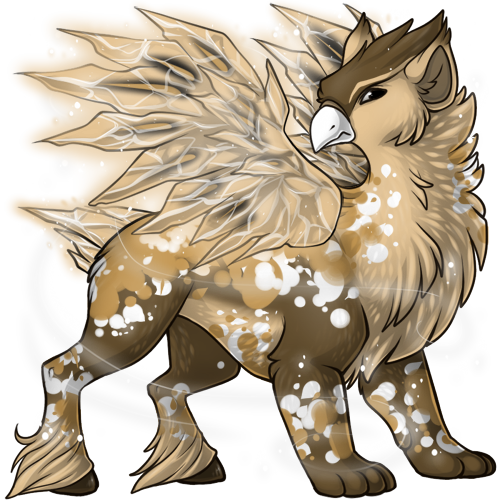 (Hard to see but there are three visible)
This is my Hot Coffee Griffi, Inspired by the love of warm coffee on cold days.
Aamore
Level 70
Wondrous Witch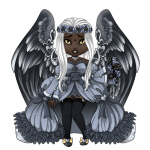 Joined: 8/28/2016
Threads: 64
Posts: 1,912
Posted: 12/24/2018 at 7:16 AM
Post #6

I really am way to found of Cherry Truffles. I already had an entire box and Christmas hasn't even started yet! I decided to base this yummy Griffi off of those small flavour treats that are tucked away in my bursting stocking every year~!

Edited By Aamore on 12/24/2018 at 7:16 AM.
Falconetti
Level 70
Ghost Writer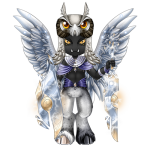 Joined: 11/13/2018
Threads: 8
Posts: 1,406
Posted: 12/24/2018 at 7:18 AM
Post #7
Duskfire Griffi




Inspired by bonfires as night falls. Roasting chestnuts, everyone round the fire...
Edited By Falconetti on 12/24/2018 at 7:36 AM.
Shibui
Level 70
Fancy Pants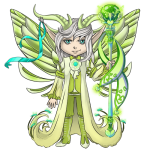 Joined: 9/4/2017
Threads: 63
Posts: 1,083
Posted: 12/24/2018 at 7:19 AM
Post #8
Icy Blizzard



Inspired by snow storms and such that have been a recurring theme in my dreams lately, though I have never experienced one before (I am in north Australia :/)

I blame the horrendous amount of nature documentaries Ive been obsessively watching lately xD
Kaita
Level 70
Trickster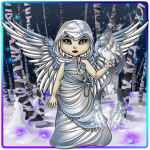 Joined: 4/16/2018
Threads: 71
Posts: 1,547
Posted: 12/24/2018 at 7:20 AM
Post #9
Spilled Blood Griff, he is angry and coming for all that have wronged him ^-^ hope you guys enjoy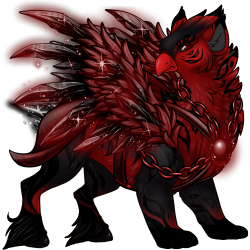 Hakura0
Level 69
Trickster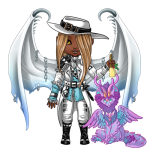 Joined: 11/1/2017
Threads: 22
Posts: 344
Posted: 12/24/2018 at 7:21 AM
Post #10


Here is my holiday Griffi, inspired by Krampus. :) With the griffin hind legs and his traditional goat feet, how could I resist~? Even if it's not 100% accurate.
Go to Page:
1, 2, 3... 18, 19, 20
Go to Top
This Page loaded in 0.014 seconds.
Terms of Service | Privacy Policy | Contact Us | Credits
© Copyright 2011-2019 Sylestia Games LLC.
All names and logos associated with Sylestia are Trademarks of Sylestia Games LLC.
All other trademarks are the property of their respective owners.
For questions, comments, or concerns please email at Support@Sylestia.com.