Hello! You've had enough luck to find my account. Stick around a while c:
I'm attempting a project with Midnight Magic Morkkos in
this stable
, trying to get high visible ones. I also have many other
themed pets up for breeding
for low prices.
My forums (so far):
'Odds and Ends'
Useful Forums:
Lalalanmao's 'Free Genetic Service'
'Xavi's 6-vis Breeding Guide!'
Lehena's 'Guide to Making Gold'
Flute's 'How to Stat Breed, WITH PICTURES!'
Notes:
~MidMag Offspring for Lalalanmao, Tylandsya, Varyntha...
~100 days on Sylestia milestone! 21/02/2019
~Volcanic Eruption Lupora, if I start the project, notify Ladyshannon and remember to give her final 6-vis offspring if possible.
Wardrobe Stuff or Something
---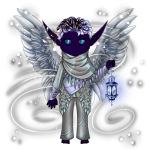 ---