Overview
Stables
Hatchery
Inventory
Wardrobe
Referrals
Settings
Seasonal Festival
World Map
Generator
Breeding Grounds
Nurturing Grounds
Party
Task Log
Mission Log
Quest Log
Player Trades
Trade Broker
Currency Exchange
Eggling Auction
Pick A Door
Official Games
Un-Official Games
Jinxie's Jamboree
Festival Shop
Diamond Shop
Avatar Shop
Scale Shop
Inbox
Forums
Community Polls
Advanced Search
June 4th, 2020

111 Online
3:34 AM
Advanced Search
Active Players on Sylestia
Category
Total
Yesterday
Players
5,529
888
Sylestia Pet Data
Category
Total
Yesterday
Pets
5,665,780
2,349
Generated
412,281
319
Captured
875,061
631
Bred
4,378,438
1,399
Statistics updated daily at midnight
Recent Announcements
Thread
Posted
Spring Festival Overvi.. May 23 Mother's Day Diamo.. May 10 Sylestia Job Opportuni.. Apr 23 Nytekrie Revamp Final.. Apr 13 Easter Event Overview Apr 10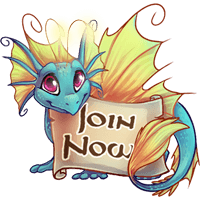 Forum Index > Official Games and Contests > 2018 Winter Festival - 3 Visible Griffi
Page 3
1, 2, 3, 4... 18, 19, 20
Go to Page:
Author
Thread Post
Lunerdragonqueen
Level 29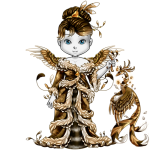 Joined: 10/11/2018
Threads: 0
Posts: 2
Posted: 12/24/2018 at 8:10 AM
Post #21
The Crystal Griffi She is a Winter Spirit that brings snow and protects children's wonder and fun. Based off of Jack Frost with winter colors.

Risen
Level 62
The Kind-Hearted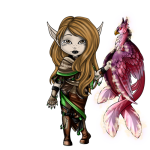 Joined: 11/18/2017
Threads: 24
Posts: 910
Posted: 12/24/2018 at 8:18 AM
Post #22
Snowy Griffi~


Inspired by snow, whether it's from a storm or gently falling down.

G1: Snow Leopard (CDF9FA)
M1: Snow Leopard Tail (Spots) (C9C9C9)
M2: Whirling Snow (6EFDFF)
EC: 02A8A6
C1: C9C9C9
C2: FFFFFF
C3: 9E9D9E
Lovelock
Level 70
The Tender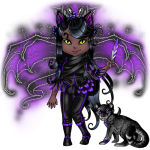 Joined: 1/6/2016
Threads: 74
Posts: 1,001
Posted: 12/24/2018 at 8:28 AM
Post #23
Pinecone Griffi
Dorca
Level 65
The Tactician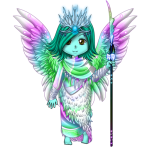 Joined: 12/10/2018
Threads: 1
Posts: 21
Posted: 12/24/2018 at 8:42 AM
Post #24
Hearthfire Griffi


Inspired by coming in from the cold, unforgiving winter and curling up next to a warm fire~
Thunderraptor
Level 70
Champion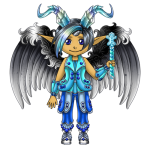 Joined: 6/18/2018
Threads: 0
Posts: 15
Posted: 12/24/2018 at 8:42 AM
Post #25
Inspired by ice seen in Russia


how lake ice is shoved into itself by wind.
Ariesfiredragon
Level 69
Warden of Umbra
Joined: 10/5/2016
Threads: 1
Posts: 19
Posted: 12/24/2018 at 8:53 AM
Post #26
Fireplace Griffi - inspired by a brick fireplace with blacked logs and bright red embers.


][/img]
Edited By Ariesfiredragon on 12/26/2018 at 4:54 PM.
Ladyshannon
Level 68
The Kind-Hearted
Joined: 8/17/2018
Threads: 145
Posts: 1,692
Posted: 12/24/2018 at 8:58 AM
Post #27
Rudolf the Red Nose Reindeer





Reindeer Griffi: it was created by my 8yr old daughter who loves Christmas and Reindeers.. She suffers from some health issues on a daily bases but does not let that stop her from enjoying life to the fullest.. So this is her version of Rudolf the Red Nose Reindeer..
Mythtalon
Level 70
Wondrous Warlock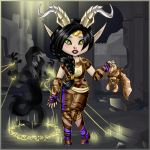 Joined: 4/28/2017
Threads: 18
Posts: 523
Posted: 12/24/2018 at 9:04 AM
Post #28

Another Heart Shattering in Your Cold Fingers
I honestly love this griffi. Its based off a story I tried to write a few years ago. The story was about an assassin, one of many taken and trained, who is sent to kill a powerful shapeshifter. Shes defeated every other assassin sent after her, and the assassin is told that shes killed them all. Then he meets her in the marketplace of her home world, and starts to realize every little lie hes been told. Like the fate of the other assassins, and the shapeshifters true intentions. This really isnt needed for an entry, but I really enjoy writing about stories like this, not sure why. Also I just got off a seven hour plane and I havent slept, so if Im just being weird, please know that sleep deprivation plays a large part in my nonexistent sanity.
Squidliy
Level 65
Sergeant
Joined: 6/16/2017
Threads: 8
Posts: 263
Posted: 12/24/2018 at 9:18 AM
Post #29
Inuvik Sunrise Festival

inspiration
I wanted to do something from Canada because it's a winter wonderland up here! So I googled "things in Canada during winter" I came up on a page with 50 things to do. This one peaked my interest! Quoted from the landing page
"Every December the sun sets for the last time below the horizon, and after nearly 30 days of darkness the return of the sun is celebrated at the annual Inuvik Sunrise Festival. Local food, dance, music and winter activities, including snow carving, sunset yoga and sno-pitch, are all part of the spectacle. On the Saturday night a party on the permafrost continues the festivities with a giant bonfire and an incredible display of fireworks."Here is the page for more;https://www.inuvik.ca/en/getting-active/Inuvik-Sunrise-Festival.asp
Crixer
Level 60
The Kind-Hearted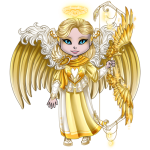 Joined: 10/14/2017
Threads: 0
Posts: 6
Posted: 12/24/2018 at 9:20 AM
Post #30
Griffi: Snow Butterfly

Winter is my favorite season of the year and spring is my second favorite. There has always been something about a pale butterfly with a snowy background that makes me love winter more and makes spring, the season of rebirth, feel like it's not that far away.


Edited By Crixer on 12/24/2018 at 9:20 AM.
Go to Page:
1, 2, 3, 4... 18, 19, 20
Go to Top
This Page loaded in 0.015 seconds.
Terms of Service | Privacy Policy | Contact Us | Credits | Job Opportunities
© Copyright 2011-2020 Sylestia Games LLC.
All names and logos associated with Sylestia are Trademarks of Sylestia Games LLC.
All other trademarks are the property of their respective owners.
For questions, comments, or concerns please email at Support@Sylestia.com.