Overview
Stables
Hatchery
Inventory
Wardrobe
Referrals
Settings
Seasonal Festival
World Map
Generator
Breeding Grounds
Party
Task Log
Mission Log
Quest Log
Player Trades
Trade Broker
Currency Exchange
Eggling Auction
Pick A Door
Official Games
Un-Official Games
Jinxie's Jamboree
Festival Shop
Diamond Shop
Avatar Shop
Scale Shop
Inbox
Forums
Community Polls
February 16th, 2019

148 Online
1:25 AM
Advanced Search

Active Players on Sylestia
Category
Total
Yesterday
Players
9,751
1,230
Sylestia Pet Data
Category
Total
Yesterday
Pets
4,685,272
2,508
Generated
328,768
100
Captured
713,836
268
Bred
3,642,668
2,140
Statistics updated daily at midnight
Recent Announcements
Thread
Posted
Week of Love Overview Feb 12 Site Downtime - 1/24 @.. Jan 23 Lupora Themed Revamp Jan 19 Ongoing Updates Jan 10 Winter Festival Pet Tr.. Jan 7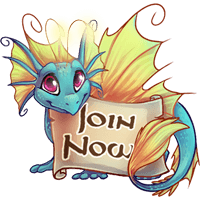 Forum Index > Official Games and Contests > 2018 Winter Festival - 3 Visible Griffi
Page 19
1, 2, 3... 18, 19, 20
Go to Page:
Author
Thread Post
Cornbeansoup
Level 60
Trickster
Joined: 1/17/2016
Threads: 22
Posts: 287
Posted: 1/17/2019 at 9:01 PM
Post #181
Yeah... usually I jump on top of things like these, but Ive been really sick for the past 2 months going on and off... cold+bad air+asthma=death. Well... not literally. But it feels like it..

Anyways! Here is my very late design!
Its inspired by (rein)deer. Although a very common option for a Christmas theme, I just felt like I couldnt ignore my spirit animal on a Holliday practically celebrating it! And yes! Deer are my spirit animal. :) hence why I chose reindeer as my inspiration. <3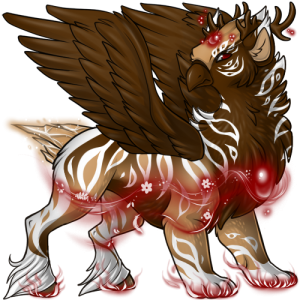 Thunderess
Level 69
Enchanted Explorer
Joined: 1/22/2014
Threads: 15
Posts: 430
Posted: 1/18/2019 at 1:00 AM
Post #182
Inspired by Silver and Gold, of course! XD We all gotta love the tinsel, no?


Aghubbs
Level 66
Gingerbread Architect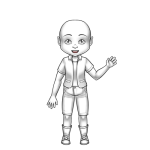 Joined: 9/3/2017
Threads: 28
Posts: 494
Posted: 1/18/2019 at 10:29 AM
Post #183
Frostbite Griffi




Inspired by... uh... frostbite.
Dewmilk
Level 17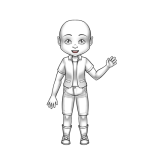 Joined: 12/22/2018
Threads: 5
Posts: 73
Posted: 1/18/2019 at 11:22 AM
Post #184
Candy Cane Griffi

She was inspired by the classic candy cane, as the name implies.
Gerry
Level 70
The Perfectionist
Joined: 1/9/2017
Threads: 27
Posts: 619
Posted: 1/18/2019 at 11:32 AM
Post #185


inspired by winter sea :3
Katelle
Level 70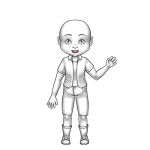 Joined: 1/13/2018
Threads: 2
Posts: 45
Posted: 1/18/2019 at 12:20 PM
Post #186
This griffi is inspired by the current view outside of my window...the ground is completely covered in pure white snow, but there are still peeks of green from the year-round plants and trees. The brown shade is for the dormant trees waiting for spring to put forth new leaves.


Alinta
Level 64
The Sweet Tooth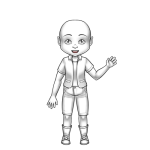 Joined: 1/20/2018
Threads: 0
Posts: 58
Posted: 1/18/2019 at 1:52 PM
Post #187
Pink Peppermint


Katharos
Level 61
Sweet Solver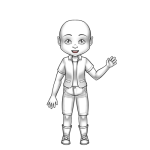 Joined: 12/11/2017
Threads: 0
Posts: 12
Posted: 1/19/2019 at 6:00 PM
Post #188
Death and colourlessness of Winter with its cold crisp sky.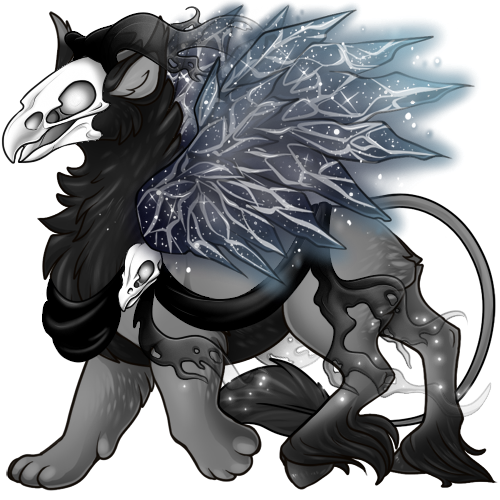 Rillamar
Level 22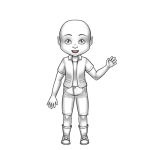 Joined: 7/20/2018
Threads: 9
Posts: 293
Posted: 1/19/2019 at 7:17 PM
Post #189
Sepia Snow Griffi:

My inspiration was a sepia photo of my Great-Grandmother's house in the winter. Her yard was lightly frosted over with snow and the picture had a sentimental feel that reminded me of her.
Starchild125
Level 66
The Artistic
Joined: 8/22/2018
Threads: 3
Posts: 55
Posted: 1/19/2019 at 11:13 PM
Post #190
This Griffi was inspired mainly by glaciers,snow and ice (mostly glaciers though) and was partially inspired by the Armored Tricos from The Last Guardian.
Glacial Guardian

Edited By Starchild125 on 1/19/2019 at 11:14 PM.
Go to Page:
1, 2, 3... 18, 19, 20
Go to Top
This Page loaded in 0.005 seconds.
Terms of Service | Privacy Policy | Contact Us | Credits
© Copyright 2011-2019 Sylestia.
All names and logos associated with Sylestia are Trademarks of Sylestia.
All other trademarks are the property of their respective owners.
For questions, comments, or concerns please email at Support@Sylestia.com.