Overview
Stables
Hatchery
Inventory
Wardrobe
Referrals
Settings
Seasonal Festival
World Map
Generator
Breeding Grounds
Party
Task Log
Mission Log
Quest Log
Player Trades
Trade Broker
Currency Exchange
Eggling Auction
Pick A Door
Official Games
Un-Official Games
Jinxie's Jamboree
Festival Shop
Diamond Shop
Avatar Shop
Scale Shop
Inbox
Forums
Community Polls
January 23rd, 2019

182 Online
9:54 AM
Advanced Search

Active Players on Sylestia
Category
Total
Yesterday
Players
10,152
1,277
Sylestia Pet Data
Category
Total
Yesterday
Pets
4,629,718
2,366
Generated
325,332
270
Captured
708,137
220
Bred
3,596,249
1,876
Statistics updated daily at midnight
Recent Announcements
Thread
Posted
Lupora Themed Revamp Jan 19 Ongoing Updates Jan 10 Winter Festival Pet Tr.. Jan 7 2018 Winter Festival O.. Dec 23 Equipment Issue Dec 22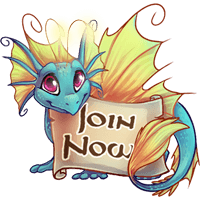 Forum Index > Official Games and Contests > 2018 Winter Festival - Pet Trait Design
Page 5
1, 2, 3, 4, 5, 6
Go to Page:
Author
Thread Post
Arieamist
Level 61
The Sweet Tooth
Joined: 11/25/2016
Threads: 6
Posts: 131
Posted: 11/12/2018 at 7:35 PM
Post #41
Shrine Zolnixi Trait Set




There are supposed to be 9 tails, bells on the legs and ears, flame runes/markings on the fur, and a kitsune marble. (to see what a kitsune marble is read the webtoon Super Secret) ((I swear this isn't advertisement >.< )) The colors on the markings, marble, and ribbons (holding the bells) can be changed but the bells stay the same. I tried to not make it too similar to the Kitsune G2 trait that currently exists.
Dragoil
Level 70
The Artistic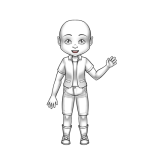 Joined: 2/28/2016
Threads: 122
Posts: 1,364
Posted: 11/12/2018 at 11:40 PM
Post #42
Ferikki Ermine

Very simple design, ment for M1 much like the panda, loosely based off the ermine winter fur markings:

Edited By Dragoil on 11/12/2018 at 11:43 PM.
Angelzrulez
Level 70
Vanquisher of Undead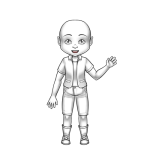 Joined: 1/9/2014
Threads: 18
Posts: 1,494
Posted: 11/13/2018 at 6:47 AM
Post #43
Resubmitting these ones:


Floating Fish
Ocean Headdress
Rose Headdress
TempestShadow
Level 60
Trickster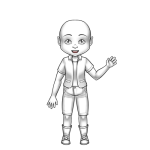 Joined: 1/22/2018
Threads: 48
Posts: 931
Posted: 11/17/2018 at 11:25 AM
Post #44
A resubmission: Dragon Ferrikki
M2: Dragon Wings
M3: Dragon Horns, Dragon Scales, etc.
Includes wings, horns, long claws, scales on the nose, and a pair of fangs.





Just some Dragon Horns to go with the Dragon wings and spikes on the Draeyl. Can be one color or two, just made it blue so you can see exactly what I did.
It has two large horns, a nose spike and spikes down the neck (feel free to line them up with the Dragon Spikes mutation), shoulder and elbow spikes, a few pointy teeth, and an extra claw on the hind legs. OPTIONAL: You can remove the jaw spikes, as they're not necessary






Folded Feathered Wings (name it what you want). Includes the wings, a feather tail, and decorative head feathers (wings in M3, tail in M1, and head feathers in M2?)



Wings based off My Little Pony: Friendship is Magic






More wings but for the Qitari this time:
Includes wings, feathers behind the ear, and feathers attached to the tail








Similar to the Kelpari's Nightmare Spikes, I present a mutation for the Sylvorpa. It includes long claws, shoulder spikes, elbow spikes, tail spikes, horns, a nose spike, eyebrow ridge, jaw spikes, and an angry mouth (whew, that's a lot of spikes!)

Edited By Skysplash on 11/18/2018 at 4:07 PM.
Roses1
Level 70
The Hallowed
Joined: 5/15/2013
Threads: 3
Posts: 33
Posted: 11/17/2018 at 5:44 PM
Post #45
Light Orb Jewelry M1
To light the way in a late winter night.

Katelynn4545
Level 70
Candy Dispenser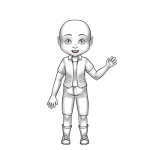 Joined: 5/24/2015
Threads: 292
Posts: 15,464
Posted: 11/17/2018 at 6:00 PM
Post #46
Aurleon
Chicken Crest


Draeyl
Rouge Spikes


Ferrikki
ClockMaker Set


Kelpari
Delicate Fins


Luffox
Candy Fox


Lunemara
Oriental / Fan Wings


Lupora
Behemoth Armor Set


Morkko
Swamp Covering


Nephini
Fancy Cap


Ny'vene
Trackers Cloak


Puffadore
Honey Wrap Set


Rouge / Thief's armor


Ryori
Necromancer Set


Sylvorpa
Cloud Runes


Vulnyx
Chimera Wrap


And with chimera tail for fun


Zolnixi
Ticked Merle

Katelynn4545
Level 70
Candy Dispenser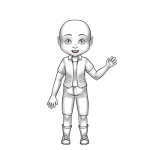 Joined: 5/24/2015
Threads: 292
Posts: 15,464
Posted: 11/17/2018 at 6:02 PM
Post #47
0.0 I love it!!!!
Lostwords13
Level 70
Vanquisher of Undead
Joined: 6/16/2013
Threads: 111
Posts: 2,039
Posted: 11/17/2018 at 9:00 PM
Post #48


Puffadore Raindrop set
Raindrop Runes, Raindrop armor, and Raindrop wings
Thephantomrose
Level 65
Trickster
Joined: 10/22/2018
Threads: 1
Posts: 42
Posted: 11/18/2018 at 1:55 AM
Post #49
Didn't have time to digitize my entries, but just in case sketches are allowed I'm posting them^^
Even if they don't count for entries, I hope I give you some inspiration!
Kelpie/Bog set (Qitari)
M1 - Kelpie's Castoff (Adds ooze to scales)
M2 - Kelie's Mane (Makes mane and tail into goop)
M3 - Kelpie's Tufts (replaces leg tufts and beard with sludge, could be combined with one of the other genes


Dainty Doll/Rose Doll set (Luffox)
M1 - Doll's Fluff (Makes neck fluff and tail extra poofy and covers them in roses)
M3 - Doll's Joints (Adds joints to legs and bonus mini tusks)


Ghost/Whisp set (Morkko)
M2 - Ghost's Tendrils (Adds whisps to rear and legs)
G1 - Ghost's Stripes (Adds swirling pattern to midsection)

Meeku
Level 66
Joined: 7/20/2018
Threads: 2
Posts: 26
Posted: 11/18/2018 at 2:51 AM
Post #50
Cloudy Star Gatherer

He tends the star fields of space and distributes clouds to the regions.

The clouds are like armor, I used star runes on the body to show what the texture on the wings is supposed to be like.
I didn't have time to make the stars glow or sparkle so.. its implied X_X
Edited By Meeku on 11/18/2018 at 3:08 AM.
Go to Page:
1, 2, 3, 4, 5, 6
Go to Top
This Page loaded in 0.013 seconds.
Terms of Service | Privacy Policy | Contact Us | Credits
© Copyright 2011-2019 Sylestia.
All names and logos associated with Sylestia are Trademarks of Sylestia.
All other trademarks are the property of their respective owners.
For questions, comments, or concerns please email at Support@Sylestia.com.