Overview
Stables
Hatchery
Inventory
Wardrobe
Referrals
Settings
Seasonal Festival
World Map
Generator
Breeding Grounds
Party
Task Log
Mission Log
Quest Log
Player Trades
Trade Broker
Currency Exchange
Eggling Auction
Pick A Door
Official Games
Un-Official Games
Jinxie's Jamboree
Festival Shop
Diamond Shop
Avatar Shop
Scale Shop
Inbox
Forums
Community Polls
January 23rd, 2019

241 Online
2:05 PM
Advanced Search

Active Players on Sylestia
Category
Total
Yesterday
Players
10,152
1,277
Sylestia Pet Data
Category
Total
Yesterday
Pets
4,629,718
2,366
Generated
325,332
270
Captured
708,137
220
Bred
3,596,249
1,876
Statistics updated daily at midnight
Recent Announcements
Thread
Posted
Site Downtime - 1/24 @.. Jan 23 Lupora Themed Revamp Jan 19 Ongoing Updates Jan 10 Winter Festival Pet Tr.. Jan 7 2018 Winter Festival O.. Dec 23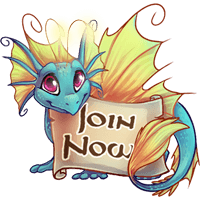 Forum Index > Official Games and Contests > 2018 Winter Festival - Pet Trait Design
Page 4
1, 2, 3, 4, 5, 6
Go to Page:
Author
Thread Post
Sweden
Level 61
Trickster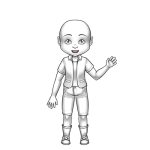 Joined: 7/14/2018
Threads: 51
Posts: 3,807
Posted: 11/6/2018 at 8:28 AM
Post #31


Dawnbringer Qitari
G1: Dawnbringer's Essence
M1: Dawnbringer's Armour (supposed to be rose gold, but drawcast kicked me in the knee)
M2: Dawnbringer's Mane
M3: Dawnbringer's Orbs



(Without Armour or Orbs)




M1: Festive Ribbons




G3: Druid Runes
M2: Forest Druid Wings




G1: Celtic Knots
G3: Celtic Rune
M2: Viking/Raider/Marauder's Cape/Garb/Sash (I have no idea)
M3: Viking/Raider/Marauder's Helm (I still have no idea)
Edited By Sweden on 11/8/2018 at 9:46 AM.
Thetaintedone
Level 54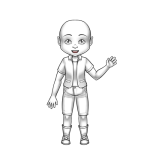 Joined: 4/4/2018
Threads: 3
Posts: 40
Posted: 11/6/2018 at 2:02 PM
Post #32
Skylord Zolnixi

M1: Skylord Horns
M2: Skylord Wings
M3: Skylord Armour




Yellow is metal, brown is leather.

It's kinda hard to see the armour, so here's an image without the wings or horns:



There are four wings; two large ones on either shoulder and two smaller ones tucked behind and underneath them, almost in the armpit. Metal bands circle the base of each wing, as well as two more after the second joint on the larger wings. They are engraved with Celtic looking patterns. The small wings are striped, whilst the larger have spots.

Four horns rest upon the head, two sweeping backwards and connected base to tip with chains. The smaller ones have metal bands on them. All are engraved.

The armour consists of sturdy leather, thick chains and strong buckles to hold it all together. The metal bands on the legs, tail and the large plate on the breast have beautiful engravings.


Lupora

G1: Circuit Runes


Edited By Thetaintedone on 11/6/2018 at 3:15 PM.
Snini9
Level 42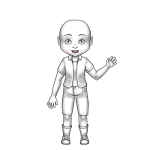 Joined: 3/21/2017
Threads: 19
Posts: 1,878
Posted: 11/7/2018 at 12:54 AM
Post #33
Glowing rings/imprints/runes (IDK)
sorta like lifelines, just they glow


Edited By Snini9 on 11/7/2018 at 12:54 AM.
Sweden
Level 61
Trickster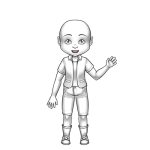 Joined: 7/14/2018
Threads: 51
Posts: 3,807
Posted: 11/8/2018 at 9:49 AM
Post #34
I love the Yorkie Gene!
Watercolors
Level 65
The Artistic
Joined: 1/29/2015
Threads: 112
Posts: 2,253
Posted: 11/8/2018 at 11:00 AM
Post #35
Thank you!! <3 :D
Amethystgaurdian
Level 69
The Perfectionist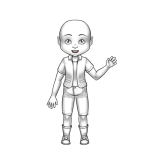 Joined: 8/16/2018
Threads: 3
Posts: 38
Posted: 11/9/2018 at 4:06 PM
Post #36
With the dream catcher being the symbol of the Zolnixi I thought that over time they could become accidentally fused to one. I am still not sure what to do with the dangly things so let them fall over the bod

Dreamcatcher Zolnixi

Innernexus
Level 70
The Kind-Hearted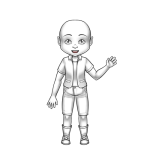 Joined: 2/27/2018
Threads: 11
Posts: 120
Posted: 11/12/2018 at 1:41 AM
Post #37
Didn't have much time or inspiration this fest to come up with much, but hopefully what I came up with makes up for it somewhat.

Skunk Gene for Ferrikki


Based off a basic skunk pattern.
Striped Gene for Zolnixi
This is something I came up with last fest. It wasn't an official entry last time so I decided to enter it for winter fest so everyone could see it.
Spider Mutation Set for Lunemara


And lastly this is a re-entry from fall fest involving my spider trait set for Lunemara.
- The spider appendages---replacing Lunemara's normal legs---and the spider eyes on the face take up 1 trait slot together, while the Spiderweb wings take up a separate spot by itself.

Note: Naturally the colors used in the entries are just default ones I used to make the traits stand out, this includes the highlighted lines---their main purpose is to accentuate since my skills with digital art is basic.
Violet12370
Level 34
The Kind-Hearted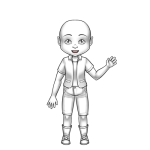 Joined: 11/11/2015
Threads: 24
Posts: 341
Posted: 11/12/2018 at 5:35 AM
Post #38
Wow, i am in love with the sled harness, thats so creative!! (I hope I'm not messing up the thread by posting this XD)
Lizswordmaid
Level 69
Holiday Caroler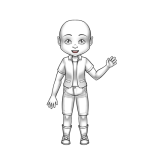 Joined: 8/24/2013
Threads: 3
Posts: 495
Posted: 11/12/2018 at 11:02 AM
Post #39
Ah, thank you! I really appreciate it.
And you're fine, I and others have expressed appreciation over one or more designs before.
Scathreoite
Level 70
Master Egg Hunter
Joined: 11/2/2014
Threads: 25
Posts: 1,315
Posted: 11/12/2018 at 6:04 PM
Post #40
Aurleon- Pacific Baza
Draeyl- Diamond Dust Wings/ Raincloud wings
Ferrikki- Galactic Cape marking? Diamond Dust?
Griffi- Guiding Lights/ Guide Garbs
Kelpari- Frost-edge Shards(/Spines)/ Frost-edge Wings
Luffox- Fern Runes
Lunemara- Iridescent Sheen
Lupora- Crystal Ice Wings

To match the M1 and M3 Crystal Ice traits

Morkko- Bongo Antelope

Nephini- Tiger
Ny'vene- Mane
Puffadore- Celestial Jewelry


Qitari- Thunderstorm Wings
Transparent back ver.
Black back ver.:

Sylvorpa- featherfrost runes/ windowfrost runes
Vulnyx- Tabby Point
Zolnixi- Thorny Devil
Edited By Scathreoite on 11/18/2018 at 4:14 AM.
Go to Page:
1, 2, 3, 4, 5, 6
Go to Top
This Page loaded in 0.012 seconds.
Terms of Service | Privacy Policy | Contact Us | Credits
© Copyright 2011-2019 Sylestia.
All names and logos associated with Sylestia are Trademarks of Sylestia.
All other trademarks are the property of their respective owners.
For questions, comments, or concerns please email at Support@Sylestia.com.