Overview
Stables
Hatchery
Inventory
Wardrobe
Referrals
Settings
Seasonal Festival
World Map
Generator
Breeding Grounds
Party
Task Log
Mission Log
Quest Log
Player Trades
Trade Broker
Currency Exchange
Eggling Auction
Pick A Door
Official Games
Un-Official Games
Jinxie's Jamboree
Festival Shop
Diamond Shop
Avatar Shop
Scale Shop
Inbox
Forums
Community Polls
June 19th, 2019

91 Online
7:57 AM
Advanced Search
Active Players on Sylestia
Category
Total
Yesterday
Players
8,892
921
Sylestia Pet Data
Category
Total
Yesterday
Pets
4,975,181
1,770
Generated
351,177
51
Captured
764,998
154
Bred
3,859,006
1,565
Statistics updated daily at midnight
Recent Announcements
Thread
Posted
Diamond Sale and Doubl.. May 24 Lost Grove - The Forgo.. May 19 Working on Pet Scripts May 14 Qitari Mane Improvemen.. May 8 Spring Festival Overvi.. Apr 20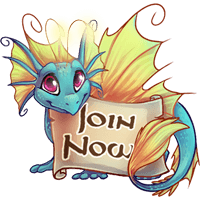 Forum Index > Official Games and Contests > 2018 Winter Festival - Pet Trait Design
Page 2
1, 2, 3, 4, 5, 6
Go to Page:
Author
Thread Post
Cuba
Level 61
Trickster
Joined: 8/3/2018
Threads: 4
Posts: 547
Posted: 11/4/2018 at 6:43 PM
Post #11
sorry i cant get rid of this post
Edited By Cuba on 11/4/2018 at 6:54 PM.
Cuba
Level 61
Trickster
Joined: 8/3/2018
Threads: 4
Posts: 547
Posted: 11/4/2018 at 6:53 PM
Post #12
I'll add more later

Edited By Cuba on 11/4/2018 at 7:58 PM.
Lokabrenna
Level 64
Joined: 3/13/2018
Threads: 7
Posts: 149
Posted: 11/4/2018 at 6:54 PM
Post #13
Lupora: Ancient Nordic (Viking) Mutation Set




M1: Ancient Nordic Jewelry (The arm bands, mane decorations, and Mjolnir pendant.)

M2: Ancient Nordic Tattered Wrappings (The leg wrappings)

M3: Ancient Nordic Spear (I know M3 is for head mutations, but the spear is very close to the head, so I thought that might be the best place to put it.)


I would plan out the color slots, but I'm not sure what would work best. Is that required?

Good luck everyone! :)
Branstark
Level 65
Snow Wars Combatant
Joined: 12/24/2013
Threads: 1
Posts: 14
Posted: 11/4/2018 at 7:10 PM
Post #14
Ferrikki - Red Panda (G1)
Black = G1 color
Blue = C2 color





Apologies for the scribbliness. Here's a red panda reference image, in case that helps you get an idea of what I'm going for (some artistic liberties taken, of course):


Edited By Branstark on 11/4/2018 at 7:17 PM.
Lizswordmaid
Level 70
The Tender
Joined: 8/24/2013
Threads: 3
Posts: 505
Posted: 11/4/2018 at 8:54 PM
Post #15
Puffadore: M1 & M2, Holly Trappings/Holly Crown


Just some cute little holly adornments.

Qitari: M3, Ice Wings (or Crystal Wings)


Thought the Qitari could use some sparkly, icy wings.

Griffi: G2, Barred


Based off the barring on the wings of different falcon species.

Zolnixi: G1?, Genet


Based off the markings of the genet. The gray lines on the back leg are only there so you can see the leg against the tail.

Morkko, G3, Totemic Runes?


Just a rune design loosely based off Russian embroidery patterns. Called it Totemic cause I didn't what else to actually call it...

Luffox: M1, Squirrel Tail


Because it'd be really cute. The thin lines are meant to show how fluffy it is.

Ferrikki: G3, Snowflake


Self-explanatory, just a snowflake in the orb.

Lupora: M1, Sled Harness


Based off a sled dog harness.

Sylvorpa: M2?, Flat Tail (or Tadpole)


Just swapped out the tail fin for something more like a tadpole. It's supposed to be kind of transparent.
Edited By Lizswordmaid on 11/4/2018 at 9:42 PM.
Watercolors
Level 66
The Artistic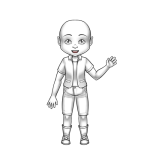 Joined: 1/29/2015
Threads: 113
Posts: 2,265
Posted: 11/4/2018 at 9:03 PM
Post #16
owo oooo i absoluetly loooove your fawn gene!! I hope it gets picked!
Dragonflight
Level 65
The Kind-Hearted
Joined: 4/21/2014
Threads: 28
Posts: 106
Posted: 11/4/2018 at 9:21 PM
Post #17
Any of the labeled gene/mute slots is just where I thought they'd be best placed.
And, using Imgur, I was not able to resize the images to something a bit smaller.

Christmas Lights for Kelpari

I forgot to change the light colors oops


Jingle Bells for Lupora





Mistletoe for Morrko
this was supposed to be M3, not M1

Snowstorm for Ny'vene



Christmas Candy for Puffadore
I kind of went crazy with this design, but it can be simplified plenty. I also darkened the base so the green could be seen better





Reindeer Antlers for Qitari
I darkened up the second antler so things could be seen better


Norwegian Forest (cat) for Vulnyx
Santa's Helper for Zolnixi



Wrapping Paper for Nephini
It's meant to look like the tail and neck are covered in wrapping paper




Santa's Helper for Griffi
Basically a reindeer harness.
The colors can be moved around, when I tested it out it didn't work all that well


Winter Moon for Lunemara
Edited By Dragonflight on 11/6/2018 at 1:57 PM.
Xavion
Level 70
The Perfectionist
Joined: 10/15/2013
Threads: 344
Posts: 4,738
Posted: 11/4/2018 at 9:55 PM
Post #18

Reindeer Saddle (Obviously meant to go along the back and not over the wings but... can't really do anything about the layers. .-. )



Mountain Rescue Lupe: Barrel, First Aid Satchel, and Swirly Frost Snow because as much as I love the wings, we could use some more traits like Lucky Dust that aren't quite so overpowering.
Reference Image
Edited By Xavion on 11/5/2018 at 1:09 PM.
Cupcakegirl
Level 60
The Sweet Tooth
Joined: 1/7/2016
Threads: 5
Posts: 92
Posted: 11/4/2018 at 10:54 PM
Post #19
Zolnixi: Bandit G2 : Not the best coloring tools but basically there are mask markings with the eye marks the same as the back and head, this is a coloration of the fur and not a actual mask. Example G2 red, C2 yellow


Edited By Cupcakegirl on 11/4/2018 at 10:58 PM.
Charlottespider
Level 66
Joined: 8/10/2018
Threads: 38
Posts: 335
Posted: 11/5/2018 at 1:26 AM
Post #20

Panda markings. Not red panda but panda bear markings.

I recommend it being more opaque than black so it blends well when using various shades of color.




Swirling snowflake wings.... something like the design g-3 floral but with snowflakes instead





Kitsune fox face




Frilled Lizard




Inspired by desert horny toad
Edited By Charlottespider on 11/5/2018 at 10:45 PM.
Go to Page:
1, 2, 3, 4, 5, 6
Go to Top
This Page loaded in 0.010 seconds.
Terms of Service | Privacy Policy | Contact Us | Credits
© Copyright 2011-2019 Sylestia Games LLC.
All names and logos associated with Sylestia are Trademarks of Sylestia Games LLC.
All other trademarks are the property of their respective owners.
For questions, comments, or concerns please email at Support@Sylestia.com.