Overview
Stables
Hatchery
Inventory
Wardrobe
Referrals
Settings
Seasonal Festival
World Map
Generator
Breeding Grounds
Nurturing Grounds
Party
Task Log
Mission Log
Quest Log
Player Trades
Trade Broker
Currency Exchange
Eggling Auction
Pick A Door
Official Games
Un-Official Games
Jinxie's Jamboree
Festival Shop
Diamond Shop
Avatar Shop
Scale Shop
Inbox
Forums
Community Polls
Advanced Search
May 31st, 2020

168 Online
1:43 AM
Advanced Search
Active Players on Sylestia
Category
Total
Yesterday
Players
5,465
867
Sylestia Pet Data
Category
Total
Yesterday
Pets
5,655,933
2,591
Generated
410,735
267
Captured
871,312
931
Bred
4,373,886
1,393
Statistics updated daily at midnight
Recent Announcements
Thread
Posted
Spring Festival Overvi.. May 23 Mother's Day Diamo.. May 10 Sylestia Job Opportuni.. Apr 23 Nytekrie Revamp Final.. Apr 13 Easter Event Overview Apr 10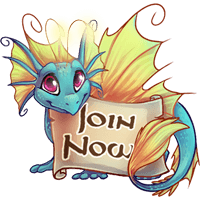 Forum Index > Official Games and Contests > 2018 Summer Festival - Avatar Dress Up
Page 13
1, 2, 3... 11, 12, 13
Go to Page:
Author
Thread Post
Fox
Level 70
Sylestiologist
Joined: 3/10/2014
Threads: 289
Posts: 9,010
Posted: 9/10/2018 at 2:06 AM
Post #121
Sun God Ra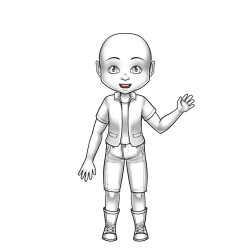 Ra is the ancient Egyptian god of the sun. Commonly depicted with a falcon's head. Ra was believed to be the creator of all life. The sun is a central part of summer, so I decided to make a sun deity. ;P
Rixva
Level 70
Enchanted Explorer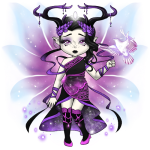 Joined: 4/20/2014
Threads: 88
Posts: 2,204
Posted: 9/10/2018 at 5:24 PM
Post #122
When the land is scorched and dry and burned....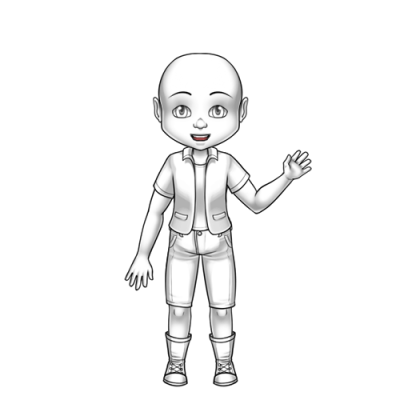 And the smoke has smothered all that breathes
What happens to the life that formed
and lived amid the grass and leaves?

After the flames consume the life
and breath of creatures in their wake
The land is scarred, devoid, defiled
What happens in this darkened state?

It's then that she begins her work
Her duty is to heal and grow
What once was barren, stale and dark
Is now renewed, refreshed, reborn.

==========

My entry is kind of a counterpart to the entry I submitted last summer. Summer dryness leaves nature particularly vulnerable to fire, but after the destruction, creation begins again. My entry from last year was based on the first half of the cycle - this one is based on the second.
Copeh
Level 70
The Artistic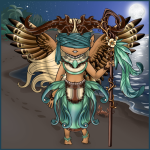 Joined: 8/18/2013
Threads: 29
Posts: 487
Posted: 9/10/2018 at 8:04 PM
Post #123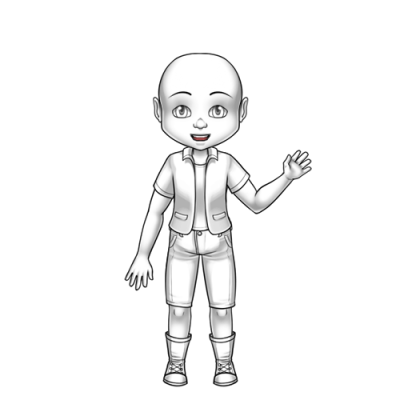 Summer? Heck yeah, convention season! This is a glorious time of year for cosplayers to strut their stuff! Mindy spent a great many months perfecting her costume. This year's plan was to have the convention goers gaze in awe at her fearsome dark megadeath dread knight from that new popular mmo! All preparations were covered... except for the fact that it's summer. It's hot and super grosssss.

It was while waiting in line to get into the convention area that Mindy discovered her oversight. She sat there, absorbing both the crowd's admiration as well as the sun's baking heat. In Mindy's overactive imagination, it was as if the molten fury of our nearest star burned directly behind her! Hot hot hot! Her armor was a pain both to put on and take off, so she decided to bear the summer heat turning her into walking oven. Hey, at least her costume was getting attention! She was dark, armored, super duper cool... but also sweaty, with cheeks tinged pink from a light sunburn. Unfortunately the last two things kind of interfered with the "fearsome" look she was going for.

It wasn't until later on the internet that she found herself regarded by commenters as the "megatoast sweat knight." Welp. Guess that's mainly why she was getting attention. Cosplay oopsies can be embarrassing. <3
Kalores
Level 70
Master Egg Hunter
Joined: 8/11/2013
Threads: 96
Posts: 3,192
Posted: 9/11/2018 at 9:50 AM
Post #124
The Spirit of Lake Kashwakamak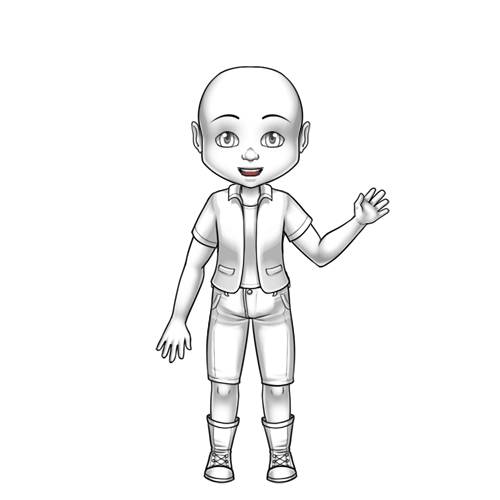 The avatar design I made here, The Spirit of Lake Kashwakamak, is a little dear to me. My Dad's side of the family has a cottage on Lake Kashwakamak, and it is one of my favourite places to go. I thought it would be fun to design a personification of the lake itself. It's also fun to picture a guardian of the lake too. I decided to add a bit of a fantasy and Sylestia flair to this design, seeing as those are things I really enjoy too. Plus, who among us doesn't like to think there is a little magic in the world? With that, I threw in the Sea Dog held item because I like to think there could be some undiscovered creatures swimming around below the surface of the lake. Also, while the family cottage is indeed on a lake and not the ocean, there are clams in the lake and I in fact have caught some while fishing!

I had a lot of fun designing this particular avatar entry and I've enjoyed looking at everyone else's creations! :)
SpaceElf1
Level 70
Trickster
Joined: 9/17/2014
Threads: 531
Posts: 10,513
Posted: 9/11/2018 at 9:34 PM
Post #125
Did you know that lobsters usually aren't red?

What's that, they've always been red when you've seen them. You monster! That means your only acquaintance with these beautiful, innocent creatures has been when you eat them!

Living lobsters occur in many colors, such as this lovely blue one--



Why are the poor thing's claws bound? So he has no chance of exacting even the tiniest revenge upon the two-legs who are going to fling him, alive, into boiling water! So they can have a lovely summer party at the beach and consume his dead flesh after dipping it in drawn butter!

Feeling bad yet?

Well, what you ought to feel is fear. Lots and lots of it. Because, you see, when the time came to cook this lobster, he was nowhere to be found! There was nothing to be seen except snapped rubber bands and a gaping hole in the steel mesh of his cage . . .

His tormentors didn't know it, but this boy had been spawned far, far from where the flesh-eaters trapped and imprisoned him. In fact, he hatched from his tiny egg off the shores of Fukushima Prefecture. Those waters can do a lot for a growing boy.

Like turn him into the greatest shellfish-hero the world has ever known!

Cower, you butter-melting mortals! He has escaped, and returned, wielding the ensorcelled Meat Tenderizer Of Doom, to meet out justice (and serve up a Long Pig Tartare that is literally to die for), while the ghosts of a billion slaughtered shellfish howl in triumph! He is--

The Mutant Were-Lobster Of the Salty Strand!


Cue the music.
Edited By SpaceElf1 on 9/11/2018 at 10:29 PM.
Savynn
Level 70
Sylestiologist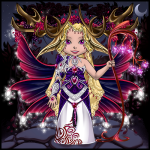 Joined: 12/18/2012
Threads: 165
Posts: 3,921
Posted: 9/12/2018 at 8:57 PM
Post #126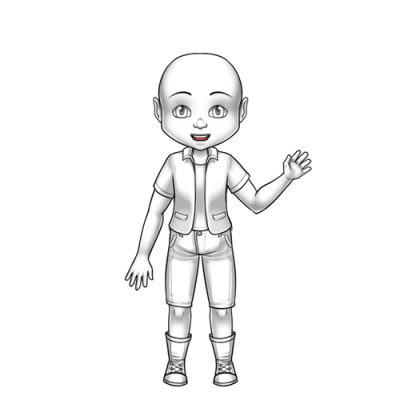 Guardian of an undersea temple. It isn't so much that she's protecting the temple from visitors but protecting visitors from the dangers of the temple. Those brave and strong enough may find a mysterious power deep within.
Krinadon
Level 70
Guardian of the Realm
Site Administrator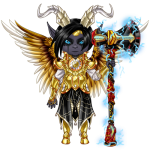 Joined: 12/17/2012
Threads: 818
Posts: 12,044
Posted: 9/13/2018 at 9:27 AM
Post #127
Congratulations to the following winners!

1st Place

Prizes: Free Stable, 3-Visible Summer Festival Themed Pet of Choice (2-Vis if Majestic), [Box of Sculpting Agents] x3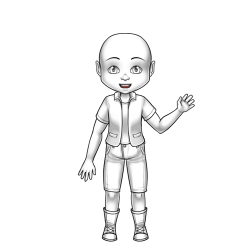 Winner:
BobRoss
Winner:
Britters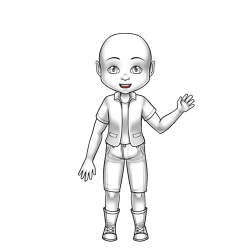 Winner: Ryliq


2nd Place

Prizes: Free Stable, [Majestic Sculpting Catalyst] x1, [Box of Sculpting Agents] x2


Winner:
Dragoil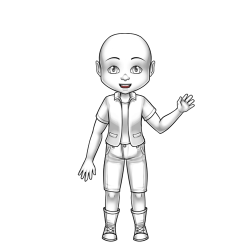 Winner: Sweden


3rd Place

Prizes: Free Stable, [Premium Sculpting Catalyst] x1, [Box of Sculpting Agents] x1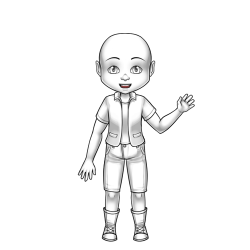 Winner:
Meerables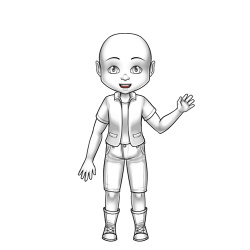 Winner:
Misst

Winner: Rikaheart


All Participants

Prizes: [Title: Fancy Pants] x1, [Box of Sculpting Agents] x1, [Sun Tokens] x300
Go to Page:
1, 2, 3... 11, 12, 13
Go to Top
This Page loaded in 0.017 seconds.
Terms of Service | Privacy Policy | Contact Us | Credits | Job Opportunities
© Copyright 2011-2020 Sylestia Games LLC.
All names and logos associated with Sylestia are Trademarks of Sylestia Games LLC.
All other trademarks are the property of their respective owners.
For questions, comments, or concerns please email at Support@Sylestia.com.