Overview
Stables
Hatchery
Inventory
Wardrobe
Referrals
Settings
Seasonal Festival
World Map
Generator
Breeding Grounds
Party
Task Log
Mission Log
Quest Log
Player Trades
Trade Broker
Currency Exchange
Eggling Auction
Pick A Door
Official Games
Un-Official Games
Jinxie's Jamboree
Festival Shop
Diamond Shop
Avatar Shop
Scale Shop
Inbox
Forums
Community Polls
June 20th, 2019

180 Online
12:22 PM
Advanced Search
Active Players on Sylestia
Category
Total
Yesterday
Players
8,924
931
Sylestia Pet Data
Category
Total
Yesterday
Pets
4,976,762
1,581
Generated
351,240
63
Captured
765,185
187
Bred
3,860,337
1,331
Statistics updated daily at midnight
Recent Announcements
Thread
Posted
Diamond Sale and Doubl.. May 24 Lost Grove - The Forgo.. May 19 Working on Pet Scripts May 14 Qitari Mane Improvemen.. May 8 Spring Festival Overvi.. Apr 20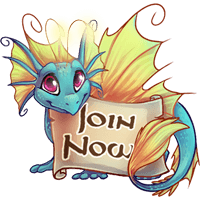 Forum Index > Official Games and Contests > 2018 Summer Festival - Avatar Dress Up
Page 11
1, 2, 3... 10, 11, 12, 13
Go to Page:
Author
Thread Post
Sarahnyy051
Level 70
Majestic Sculptor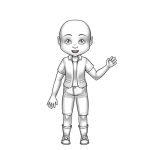 Joined: 4/21/2018
Threads: 16
Posts: 217
Posted: 8/28/2018 at 4:22 PM
Post #101


With a flick of her wrist, the waters of the deep are hers to command and nourish.
Godiva
Level 70
The Sweet Tooth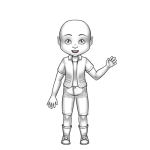 Joined: 10/24/2016
Threads: 42
Posts: 1,609
Posted: 8/29/2018 at 11:47 AM
Post #102


Ula Bahari
Keeper of the Depths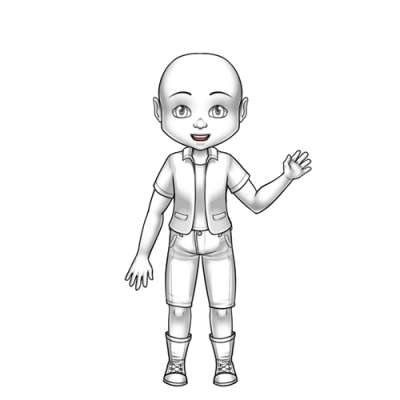 More than eighty percent of our ocean is unmapped, unobserved, and unexplored.
They say that there are creatures undiscovered in these depths.
They say that there are monsters.


In the darkest reaches of the deepest oceans live the Ula Bahari. Humanoid and eel-like in appearance, with the irresistable light and lure of the anglerfish, they live in and guard the hydrothermal vents and treasures of the deep. No human can say for sure that they exist, for those who are lured into their kingdom must remain for all eternity. Ethereal and otherworldly, their stories are legendary to all at sea.



Weaver
Level 70
Nature Walker
Joined: 6/5/2018
Threads: 6
Posts: 144
Posted: 8/29/2018 at 4:06 PM
Post #103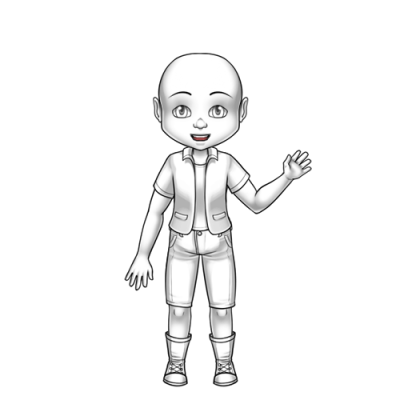 A representation of that refreshing feeling when a slightly cool, gentle breeze blows on a sunny summery day.
Destinyflight
Level 70
The Artistic
Joined: 3/27/2017
Threads: 154
Posts: 2,500
Posted: 8/30/2018 at 1:15 PM
Post #104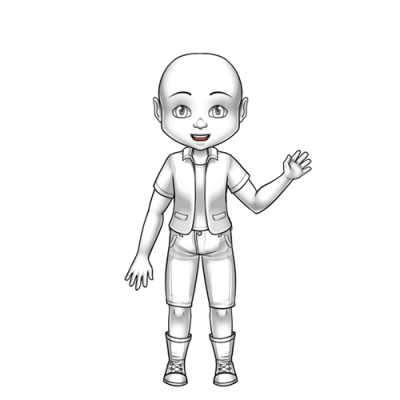 The chyrsalis was shaking. Gently at first, then quaking the leaf is was attached to. The shade of the vessel had slowly changed to a pale green into a clear glass that revealed the jet black of the creature within, and now was offering up the life inside it.
And then...
It split.
A hand emerged first, slightly wet from the time spent in the dark. Then a face. And finally a leg, followed by limp wings that glimmered in the morning light. Hanging on to the empty shell, the being's wings splayed out, warming and drying in the sunlight. Though it was born long ago, its life had only begun.
Vin
Level 63
The Kind-Hearted
Joined: 3/14/2014
Threads: 13
Posts: 188
Posted: 8/30/2018 at 2:28 PM
Post #105
Thunderstorm

Pompom
Level 43
Assistant to the Sculptor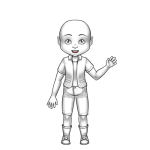 Joined: 8/1/2018
Threads: 0
Posts: 3
Posted: 8/31/2018 at 10:30 AM
Post #106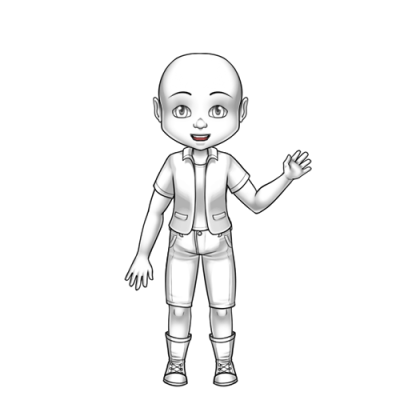 When I think of summer I think of my home island's carnival and this avatar is based on the costumes they would wear. the parrot is based on the national bird.
Dracontamer
Level 19
Fancy Pants
Joined: 4/8/2018
Threads: 19
Posts: 846
Posted: 8/31/2018 at 7:14 PM
Post #107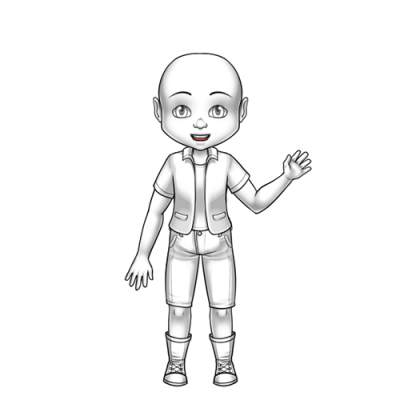 The Storm Queen must always walk alone forever separated from her true love who is trapped beneath the ocean for eternity. You can always find her on the beach at night the smell of ozone following after her as she searches for her love.
This is her love.
Creativity
Level 70
Cutely Creative
Joined: 3/4/2013
Threads: 226
Posts: 5,169
Posted: 8/31/2018 at 8:05 PM
Post #108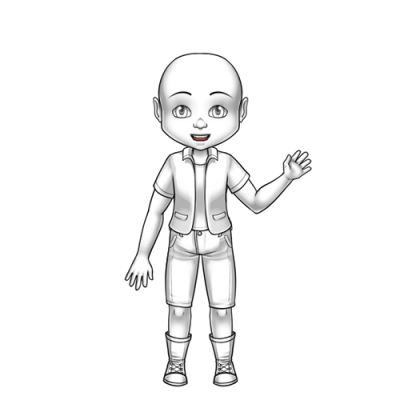 All wept a night and prayer night again
O, shameful fiends! O, weary, greedy fiends!
Why build our piles of filth where none belong,
Care not for life. O, finn'd colored life
That often do we see for pleasure time.
What prayer to the goddess shall prevail
And summon forth the water which we harm.
Alas! Look there! A flash doth fall from sky

And rose before us, angel from the sea
And ne'er saw I a sight more bless'd pure.
Yet anger took her features while she looked
"O, foulsome beasts! O, loathsome beasts!" said she
All while her eyne took hold of our mistake:
The lack of water, sea all dried and gray.
"Betray me not!" cried she, "For this shall be
The final chance!" As she raised one hand high


And poured from it the purity what lack.
Presidentunicorn
Level 27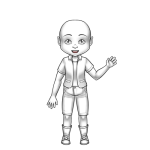 Joined: 7/31/2018
Threads: 0
Posts: 4
Posted: 9/1/2018 at 11:08 AM
Post #109
The Girl Who Also Happened to be a Peacock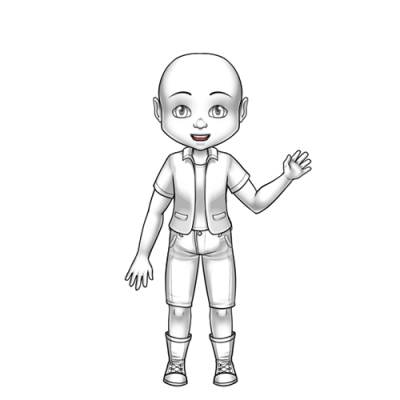 Once upon a time, a girl was cast out of her home when she turned into a peacock by accident. Her mother and father were very frightened of the child, because she was cursed, and left her to fend for herself in the lonely land. The girl learned to survive and control her peacock powers, always appearing as a girl with the wings of a peacock. Gossip does not travel very fast among the land of the birds, but when the girl was 15 years old, the peacocks heard of a girl who could speak both the language of Bird and Human, a girl that was surely fit to be their new Queen. They searched and found the girl, who was so absolutely terrified that she ran away. The birds learned from their mistakes and found the girl again, but explained everything first, and reassured her she was safe at last. The girl readily agreed, and at last, the peacocks crowned her Queen of the Birds.
Grapejuice
Level 68
The Kind-Hearted
Joined: 1/8/2016
Threads: 131
Posts: 20,995
Posted: 9/1/2018 at 2:13 PM
Post #110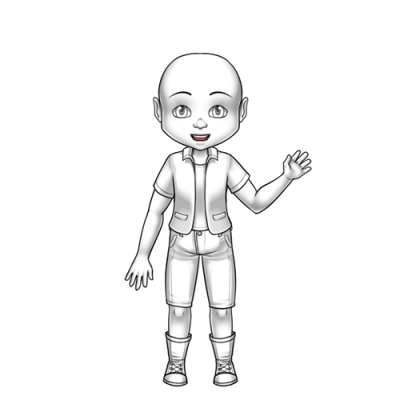 Summer is awake. She walks the earth and hunts her prey. She's the gentle breeze and the smiling sun that both caress your skin. She's the ocean waves calling you, "come and play with me." She's the fun-loving thing wild and carefree. Yet every now and then she's not quite so naive and sweet. For summer is also the burning blazing fires. Wreaking havoc through the fields. She's the endless drought that just won't disappear. She laughs and smiles while her wings beat heat and flame. Because for all the fun and games Summer above all loves to spread the pain.
Edited By Grapejuice on 9/1/2018 at 2:18 PM.
Go to Page:
1, 2, 3... 10, 11, 12, 13
Go to Top
This Page loaded in 0.011 seconds.
Terms of Service | Privacy Policy | Contact Us | Credits
© Copyright 2011-2019 Sylestia Games LLC.
All names and logos associated with Sylestia are Trademarks of Sylestia Games LLC.
All other trademarks are the property of their respective owners.
For questions, comments, or concerns please email at Support@Sylestia.com.