Overview
Stables
Hatchery
Inventory
Wardrobe
Referrals
Settings
Seasonal Festival
World Map
Generator
Breeding Grounds
Nurturing Grounds
Party
Task Log
Mission Log
Quest Log
Themed Pet Codex
Player Trades
Trade Broker
Currency Exchange
Eggling Auction
Pick A Door
Official Games
Un-Official Games
Jinxie's Jamboree
Festival Shop
Diamond Shop
Avatar Shop
Scale Shop
Inbox
Forums
Community Polls
Advanced Search
May 25th, 2022

163 Online
10:51 AM
Advanced Search




Active Players on Sylestia
Category
Total
Yesterday
Players
3,245
587
Sylestia Pet Data
Category
Total
Yesterday
Pets
7,072,065
3,004
Generated
536,130
288
Captured
1,057,487
537
Bred
5,478,448
2,179
Statistics updated daily at midnight
Recent Announcements
Thread
Posted
Spring Festival Pet Tr.. May 14 Spring Festival Overvi.. May 14 Ancient Temple - The 4.. May 8 Diamond Shop Update Apr 18 Regarding Frequent Log.. Apr 18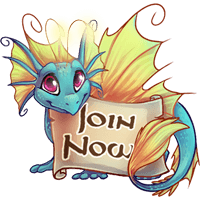 Forum Index > Games, Contests, and Giveaways > Underground Starlight City (Free pets an...
Page 4
1, 2, 3, 4, 5
Go to Page:
Author
Thread Post
Stardust610
Level 60
Fancy Pants
Joined: 1/27/2022
Threads: 6
Posts: 117
Posted: 4/12/2022 at 6:56 AM
Post #31
(Sorry! I've been a tad busy...)

@Snowystream

You go to Tanya, and JUST as you're about to touch the handle, it opens a bit. Not a lot of light streams from inside.

A.) KICK DOWN THE DOOR and be all like: "Surrender! I'm with the NYPD and it stands for: Knock your [pants] down!!!" (quote from will smith, from the MIB--men in black-- movies...)
B.) Open it gently, and walk inside (not the smartest move...)
C.) look inside, in the crack
D.) Ask who'd in there
E.) close the door and try another.
F.) do something else

@Orange8902

You Scream for help, and the figure looks started!

"What in the world do you think you're doing?!" The FIRST one says, now seeable and in the light, and appears to be TWO!

"They'll hear you! Quickly lemme get you out of these and to the bunker, you'll be safe there." The faelora says, as the qit, remaining silent, bites through your vines/moss, therefore freeing you.

You get on the fae and follow the young qit. It wanders down many halls until...

KA BUM DRUM DRUM! KA BUM DRUM DRUM! KA BUM DRUM DRUM!

A BATTLE DRUM CRIESsss!!!
You hear BUNCHA footsteps!

"Oh no!" the qit says. "Run!!!~"

A.) RUN RUN RUN, you weirdo! Why stand around!! GO GO GO!!!
B.) Get off the fae and stay, facing the sound
C.) Grab the nearest weapon-like thing and defend yourself
D.) Try and SCREAM for help again!!! (There's a lot of running and screaming, huh)
E.) Sing, and soften them so the fae and qit can attack, or something like that...
F.) Surrender.
G.) Stay put and hold your ground.
H.) do something else (alot of options today, yeahhh)

@Moonlight2847 (welcome~~~)

You listen as starfire leaves and you hear a GUSH of water, like a river, nearbye!

A.) Go to river-thing
B.) Wait
C.) Call out for somebody
D.) use the compass-do-hacky-thinga-majig
E.) Run after Starfire...
F.) something else

@Glabemoon
You and your zol follow it. But then, just like in the movies, you step on a stick or kick a pebble! It hears you and starts running. But at the same time, you hear another sound-- or voice! A Whimper of some sorts...

A.) Run after the creature
B.) attack the creature
C.) YELLL after the creature
D.) follow the noise/voice/whimper
E.) ask "who's out there?"
F.) Stay put
G.) do something else

NEWS: I am now adding an extra option, where at every turn you can do something that I DON'T write down as an option, and move the story along.
Orange8902
Level 71
Corporal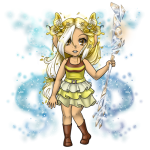 Joined: 1/24/2019
Threads: 10
Posts: 351
Posted: 4/12/2022 at 8:56 AM
Post #32
I lean closer to the fae and urge it on as we run from the sound behind us!
Amastoneonal
Level 52
The Tender
Joined: 11/12/2021
Threads: 3
Posts: 178
Posted: 4/12/2022 at 10:10 AM
Post #33
Sorry for the late reply, because I was a bit busy.

https://www.sylestia.com/view/pets/?petid=6986336
https://www.sylestia.com/view/pets/?petid=6983336
https://www.sylestia.com/view/pets/?petid=6977659


The one I chose
https://www.sylestia.com/view/pets/?petid=6986336
Edited By Amastoneonal on 4/24/2022 at 7:03 PM.
Moonlight2847
Level 39
The Tender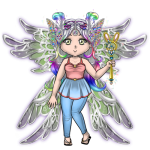 Joined: 11/13/2021
Threads: 11
Posts: 236
Posted: 4/12/2022 at 10:18 AM
Post #34
I go to the river
Aquaela
Level 60
Joined: 4/19/2021
Threads: 0
Posts: 22
Posted: 4/14/2022 at 1:46 PM
Post #35
Name: Aquaela
ID: 151295
Preferred Species: Zilonxi, Kelpari
Questions: None
Other: None
Snowystream
Level 60
The Fortuitous
Joined: 2/19/2022
Threads: 17
Posts: 270
Posted: 4/23/2022 at 12:23 PM
Post #36
Sorry about the VERY late reply, but i choose peek in the crack
Edited By Snowystream on 4/23/2022 at 12:24 PM.
Jfoster2004
Level 63
Majestic Ice Carver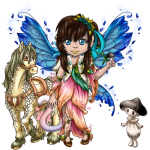 Joined: 12/21/2021
Threads: 1
Posts: 48
Posted: 4/24/2022 at 1:20 PM
Post #37
Name: Jfoster2004 (Jessica)
ID: 154634
Preferred Species*: Zolnixi, Ferrikki, Vulnyx, then Sylvorpa
Questions: None
Other: Thank you for hosting the event. <3
Wolfpack2018
Level 56
The Kind-Hearted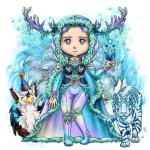 Joined: 6/14/2018
Threads: 40
Posts: 530
Posted: 4/24/2022 at 1:30 PM
Post #38
Name: Wolfpack2018
ID:112032
Preferred Species*: Puffadore, Lupora, Lighira, Ryori [mainly these]
Questions:none
Other: hope im not too late to participate
Edited By Wolfpack2018 on 4/24/2022 at 1:33 PM.
Raidenei
Level 63
The Sweet Tooth
Joined: 10/18/2019
Threads: 19
Posts: 2,551
Posted: 5/2/2022 at 12:03 PM
Post #39
If this is still open,
Name: Raidenei
ID: 136667
Preferred Species: Ryori, zolnixi, lupora, puffadores (equally love)
Questions: I dont believe I have any
Other: Parasite you might have fun with this
Skyeclockwork
Level 24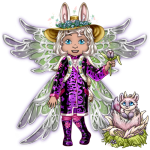 Joined: 5/10/2022
Threads: 5
Posts: 245
Posted: 5/11/2022 at 6:05 PM
Post #40
skyeclockwork
156719
ryori
no questions
Go to Page:
1, 2, 3, 4, 5
Go to Top
This Page loaded in 0.020 seconds.
Terms of Service | Privacy Policy | Contact Us | Credits | Job Opportunities
© Copyright 2011-2022 Sylestia Games LLC.
All names and logos associated with Sylestia are Trademarks of Sylestia Games LLC.
All other trademarks are the property of their respective owners.
For questions, comments, or concerns please email at Support@Sylestia.com.