Overview
Stables
Hatchery
Inventory
Wardrobe
Referrals
Settings
Seasonal Festival
World Map
Generator
Breeding Grounds
Nurturing Grounds
Party
Task Log
Mission Log
Quest Log
Player Trades
Trade Broker
Currency Exchange
Eggling Auction
Pick A Door
Official Games
Un-Official Games
Jinxie's Jamboree
Festival Shop
Diamond Shop
Avatar Shop
Scale Shop
Inbox
Forums
Community Polls
Advanced Search
September 24th, 2021

78 Online
2:00 AM
Advanced Search




Active Players on Sylestia
Category
Total
Yesterday
Players
3,184
598
Sylestia Pet Data
Category
Total
Yesterday
Pets
6,591,926
1,206
Generated
500,423
17
Captured
1,003,147
58
Bred
5,088,356
1,131
Statistics updated daily at midnight
Recent Announcements
Thread
Posted
IP Safeguard Changes Sep 23 Lost Grove Training Gr.. Sep 22 Avatar Hair Update Sep 22 Labor Day Diamond Sale.. Sep 2 New Avatar Outfit Cate.. Aug 22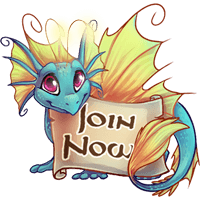 Forum Index > Official Games and Contests > 2021 Fall Festival - Themed Pet Design
Page 11
1, 2, 3... 10, 11, 12
Go to Page:
Author
Thread Post
Seakel15
Level 30
Joined: 11/4/2018
Threads: 0
Posts: 1
Posted: 9/11/2021 at 9:34 AM
Post #101
I hope you guys enjoy.
Acid Vulnyx
Witcher Draeyl
Forest Walkers Faelora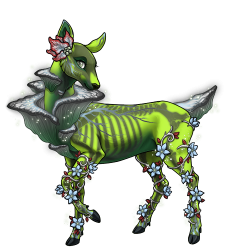 Burning Pumpkin Lighira
Beetle Juice Lupora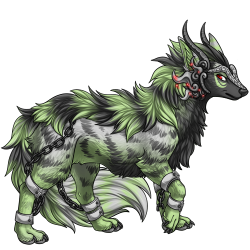 Bush Fire Ny'vene
Red Devil Qitari
Phantom Walker Ryori
Midnight Witcher Zolnixi
Edited By Seakel15 on 9/13/2021 at 9:21 PM.
Dinnerbone
Level 70
The Artistic
Joined: 1/21/2016
Threads: 38
Posts: 1,376
Posted: 9/12/2021 at 4:29 PM
Post #102
Graveyard Guardian Nephini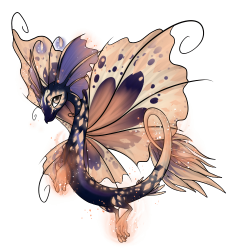 Moon Spirit Nytekrie



Poison Fumes Ferrikki

Fakemichael
Level 70
Assistant to the Sculptor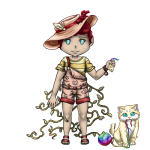 Joined: 1/26/2018
Threads: 10
Posts: 81
Posted: 9/12/2021 at 4:40 PM
Post #103
White Pumpkin Zolnixi



Zesty Zucchini Puffadore



Juicy Pear Morkko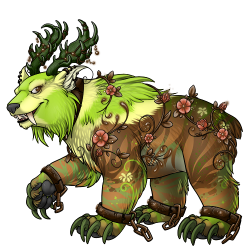 Godiva
Level 70
The Sweet Tooth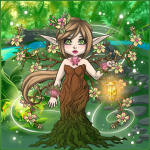 Joined: 10/24/2016
Threads: 45
Posts: 1,849
Posted: 9/13/2021 at 3:52 AM
Post #104


Corrupt Soul Aeridini / Black Cauldron Aeridini



Magic Spell Aurleon / Incantations Aurleon



Eerie Night Bulbori / Ghostly Lights Bulbori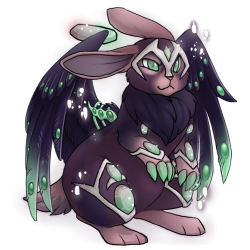 Stalactite Draeyl / Gargoyle Draeyl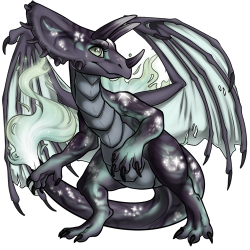 Torchlit Shadows Faelora / Dark Cavern Faelora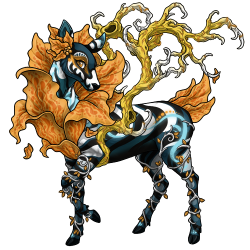 Midnight Gathering Ferrikki / Shadow Stalker Ferrikki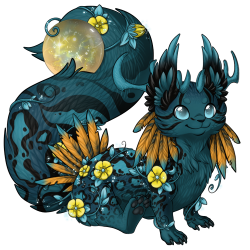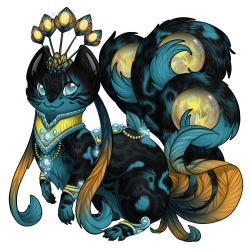 Noxious Griffi / Poison Chalice Griffi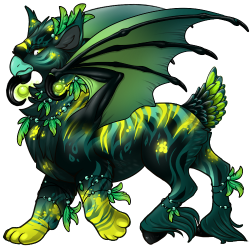 Full Moon Kelpari / Ethereal Lights Kelpari / Ghostly Lights Kelpari



Alchemist Lighira / Spellcaster Lighira



Hocus Pocus Luffox / Curious Elixir Luffox



Poison Chalice Lunemara / Venomous Lunemara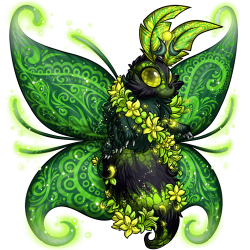 Night Stalker Lupora / Eerie Shadows Lupora



Blood Moon Morkko / Crimson Night Morkko



Spellcrafter Nephini / Purple Poison Nephini



Spellcrafter Ny'vene / Purple Poison Ny'vene



Alchemist Nytekrie / Peculiar Potion Nytekrie / Mystic Night Nytekrie



Fire Guardian Puffadore / Hellhound Puffadore



Drop of Poison Qitari / Poison Chalice Qitari



Mystic Moonlight Ryori / Full Moon Ryori



Awakened Spirit Sylvorpa / Eerie Lights Sylvorpa



Nightfall Vulnyx / Eerie Nightfall Vulnyx



Red Squirrel Zolnixi / Autumn Wood Zolnixi

Edited By Godiva on 9/13/2021 at 3:58 AM.
Sylverscribs
Level 62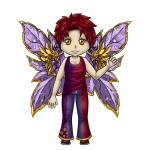 Joined: 7/6/2020
Threads: 5
Posts: 8
Posted: 9/13/2021 at 10:35 AM
Post #105
Fall Dahlia Aeridini
Samara Aurleon
X-Rayed Mummy Bulbori
Sandworm Draeyl
Rotten Stump Faelora
Hades' Pomegranate Ferriki
Frost Herald Griffi
Swamp Creature Kelpari
Dragon Dance Lighira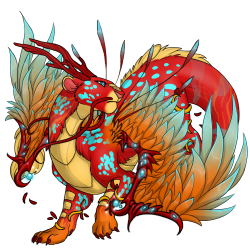 Mossy Gargoyle Luffox
Meadowhawk Lunemara
Smile.Dog Lupora
Fading Daylight Morkko
Frankenstein's Lightning Nephini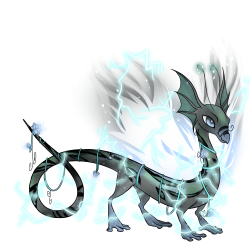 Rotten Flesh Ny'vene
Boneknapper Nytekrie
Costume Party Puffadore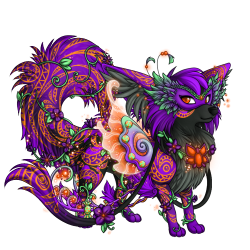 Ghost Town Qitari
Oogie Boogie Ryori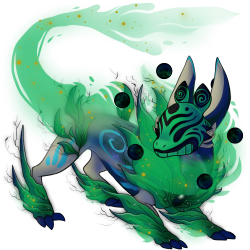 Floating Leaves Sylvorpa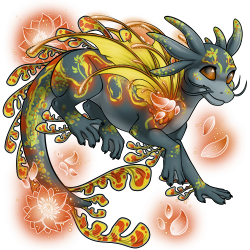 Spirit Guide Vulnyx
Dusty Attic Zolnixi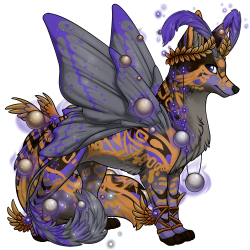 Aphelion
Level 70
Fright Master
Joined: 5/14/2016
Threads: 82
Posts: 9,136
Posted: 9/13/2021 at 4:09 PM
Post #106
Aeridini
Aurleon
Bulbori
Draeyl
Faelora
Gilded Fractures // Golden Imperfections // Kintsugi
Ferrikki
The trails of life may break us, but we must pick up the pieces and continue forth. Each crack a trophy, each mark a triumph. We are all flawed, and we must learn to embrace that.


Griffi

Dawning Forest // Misty Rays
Kelpari
As the sun spills through the trees, the cool air lifts to make way for the warmth of the morning. In this brief moment, the night dwellers go to sleep, the day walkers begin to wake, and the world is quiet. Everything is okay.

Autumn Streetlights // Vacant Park
Ligihira
You're here, but it's empty. The crunch of the leaves under your feet seems far away, the glow of the lonely lights seem hazy, and nothing in sight moves. The stream, usually rushing and singing, is still.


Luffox
Lunemara

Ornamental Kale
Lupora
Wow! What's this? A mesmerising swirl of colours and vibrance - the most exotic, beautiful sprig of kale! What a disappointment that it doesn't taste as good as it looks.




Morkko

Changing Days // Cooling Tide
Nephini
I have no reference for this one, but this was inspired by my trip to the beach a while ago. The waves were no longer blue, deep as the depths below. They had turned into a copper green, the colour drained so much they were almost grey under the thin dawn light. The air shook with a chill, the wind hissed with a vengeance, and we knew we were on the brink of autumn.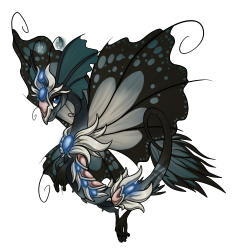 Ny'vene
Nytekrie

Stray Breeze // Lost Breeze // Lone Chrysanthemum
Puffadore
Inspiration drawn from-
ZuiHuaYin by LiQingZhao
Read original here, translation taken from here

"With dense clouds hanging overhead,
Daylight has become almost gray.
Thin mist has added the effect
Of a whole miserable day.

Burnt out is the little incense,
Coiled in the embossed metal urn.
To climb high somewhere marks the day,
Which itself marks the season's turn.

Porcelain pillows; gauze nets:
Aside must all such things be thrown.
When, at midnight or thereabouts,
One feels one is chilled to the bone.

With the evening almost gone,
I sip my wine near the east fence,
Where chrysanthemums are in bloom,
My sleeves hold a slight fragrance thence.

Let it not be said that my soul
Is unstirred from drinking alone.
To be quite frank, to put it mild:
My present state of mind lacks tone.

What with curtains being folded
By violent blasts from the west*,
As compared with chrysanthemums,
I look slimmer e'en at my best."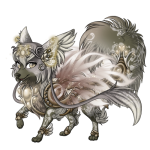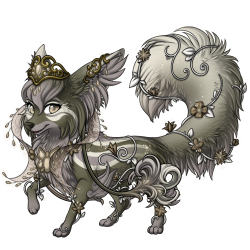 *The west wind in Chinese poetry represents autumn, so this is indeed relevant to the fall theme!

Qitari
Ryori
Sylvorpa
Vulnyx
Zolnixi





Chikoo12007
Level 61
The Kind-Hearted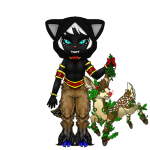 Joined: 9/12/2013
Threads: 27
Posts: 230
Posted: 9/15/2021 at 6:42 PM
Post #107
1st Leaf Fall


Headless Horsemans Loyal Steed


Queen of Autumn Lupora

Ladyanki
Level 70
Master Egg Hunter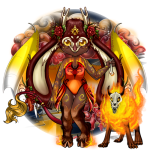 Joined: 10/26/2019
Threads: 3
Posts: 121
Posted: 9/17/2021 at 5:28 PM
Post #108
Fresh Apples Griffi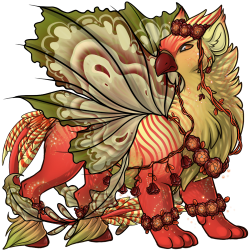 Autum Foliage Nephini
Swamp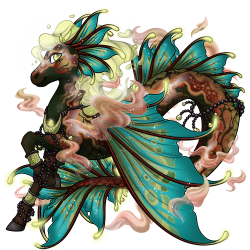 Zombies
Ripe Rye Field Qitari
Dried Leaf Faelora
Edited By Ladyanki on 9/17/2021 at 10:29 PM.
Effie
Level 70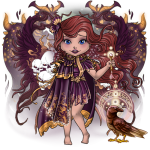 Joined: 10/4/2017
Threads: 0
Posts: 6
Posted: 9/17/2021 at 10:15 PM
Post #109
Radiant Brew Aeridini
Sour Gummy Worm Aurleon
Flying Fox Bulbori
Eerie Haze Draeyl
Quinoa Faelora
Stygian Ferrikki
Autumn Bloom Griffi
Thundercrack Kelpari
Temple Viper Lighira
Chai Latte Luffox
Spellcaster Lunemara
Forest Troll Lupora
Cranberry Lemonade Morkko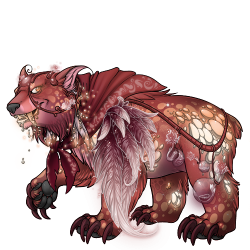 Fire Troll Nephini
Warrior Wasp Ny'vene
Cthulhu's Thrall Nytekrie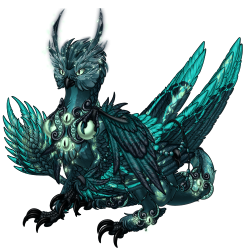 Black Diamond Apple Puffadore
Dead Forest Qitari
Bicolor Tourmaline Ryori
River Styx Sylvorpa
Pouncing Shadow Vulnyx
Black Walnut Zolnixi
Edited By Effie on 9/17/2021 at 10:19 PM.
Takaani
Level 70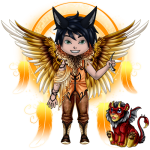 Joined: 10/4/2017
Threads: 0
Posts: 9
Posted: 9/17/2021 at 10:16 PM
Post #110
Adder's Fork Aeridini
Foraging Towhee Aurleon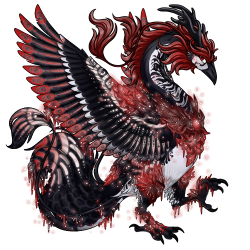 Vibrant Leafage Bulbori
Vintage Witch Faelora
Quiet Spell Ferrikki
Apple Treat Griffi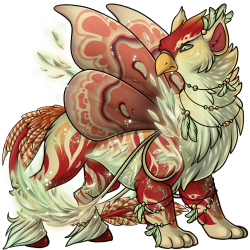 Guiding Light Kelpari
Manticore Lighira
Sunset Blush Luffox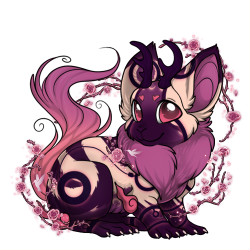 Cauldron Light Lunemara
Church Grim Lupora
Sun Bear Morkko
Vampiric Scout Nephini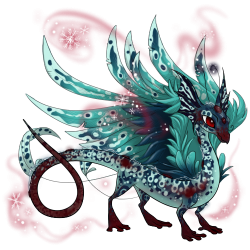 Night Vision Ny'vene
Eerie Ambience Nytekrie
Ghostly Knight Puffadore
Frog Moss/Toad's Wart Qitari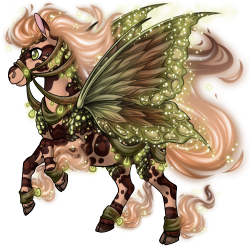 Wind Tossed Ryori
Ritual Pool Sylvorpa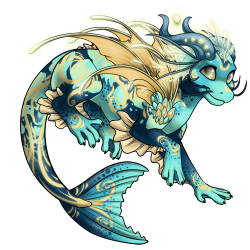 Changing Grove Vulnyx
Burnout Zolnixi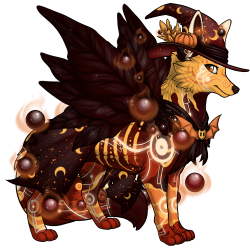 Edited By Takaani on 9/17/2021 at 10:18 PM.
Go to Page:
1, 2, 3... 10, 11, 12
Go to Top
This Page loaded in 0.051 seconds.
Terms of Service | Privacy Policy | Contact Us | Credits | Job Opportunities
© Copyright 2011-2021 Sylestia Games LLC.
All names and logos associated with Sylestia are Trademarks of Sylestia Games LLC.
All other trademarks are the property of their respective owners.
For questions, comments, or concerns please email at Support@Sylestia.com.