Overview
Stables
Hatchery
Inventory
Wardrobe
Referrals
Settings
Seasonal Festival
World Map
Generator
Breeding Grounds
Nurturing Grounds
Party
Task Log
Mission Log
Quest Log
Player Trades
Trade Broker
Currency Exchange
Eggling Auction
Pick A Door
Official Games
Un-Official Games
Jinxie's Jamboree
Festival Shop
Diamond Shop
Avatar Shop
Scale Shop
Inbox
Forums
Community Polls
Advanced Search
September 24th, 2021

69 Online
2:18 AM
Advanced Search




Active Players on Sylestia
Category
Total
Yesterday
Players
3,184
598
Sylestia Pet Data
Category
Total
Yesterday
Pets
6,591,926
1,206
Generated
500,423
17
Captured
1,003,147
58
Bred
5,088,356
1,131
Statistics updated daily at midnight
Recent Announcements
Thread
Posted
IP Safeguard Changes Sep 23 Lost Grove Training Gr.. Sep 22 Avatar Hair Update Sep 22 Labor Day Diamond Sale.. Sep 2 New Avatar Outfit Cate.. Aug 22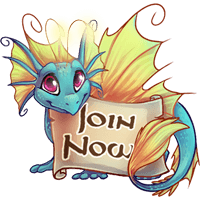 Forum Index > News and Announcements > Faelora Revamp Sketches 3.0
Page 2
1, 2, 3, 4
Go to Page:
Author
Thread Post
Faeroth
Level 70
Grand Protector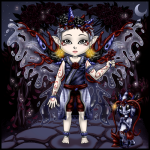 Joined: 12/16/2020
Threads: 12
Posts: 90
Posted: 8/18/2021 at 7:18 AM
Post #11
I can't stop staring at them. They look splendid.

Personally I do not mind the flower switching sides on the female; if you want it that way to make the baby look cuter then that is a valid design choice. But I am probably an outlier.

Based on this sketch, I am certain that the line art will look lovely.

I hope that the tail will be the same color as the neck leaves/flowers...that would be so cute.
Starline
Level 70
Cutely Creative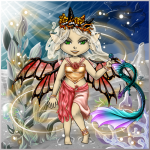 Joined: 3/14/2016
Threads: 94
Posts: 1,781
Posted: 8/18/2021 at 7:29 AM
Post #12
these are perfect
Jemadar
Level 70
Grand Protector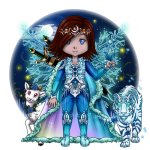 Joined: 5/2/2019
Threads: 23
Posts: 634
Posted: 8/18/2021 at 8:16 AM
Post #13
I do like how the neck looks now, less puff, but still defined and regal.
Guardianofmagic
Level 67
The Perfectionist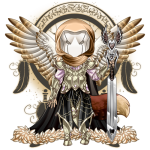 Joined: 9/26/2017
Threads: 16
Posts: 123
Posted: 8/18/2021 at 8:25 AM
Post #14
Oh I love these! I was already a fan of Fealora, but this... really, really wonderful!
Catinheadlights
Level 70
The Perfectionist
Joined: 3/3/2017
Threads: 5
Posts: 273
Posted: 8/18/2021 at 8:37 AM
Post #15
These look lovely!

Still think the hatchling and adult females should have a head flower on both sides, both for consistency and just because I think it'd look nice. Flipping the hatchling would also work, but I don't know if you'd actually do that.

Some others' suggestions I'd like to second:
- Straighten the adult male's back, but please don't make it slant down so much again. His hind legs are drawn about the same size as his forelegs, so the height of his back shouldn't be shrinking very much, if at all, either. Deer actually appear to have fairly rectangular torsos. Some examples, mostly bucks but threw a doe in too: 1, 2, 3, 4, 5
- Also tone down the curve of the baby male's back. Again, their backs are quite straight
- Smooth out the transition from the female's rump to her leg a bit more
- Give the antlers on the male the same number of prongs
- Tone down the S shape of the male's neck
- Give the male a lil smile and/or have him look at the player
- Neck vines for the male

(That was almost everything other people pointed out, probably a bit much, sorry)
Edited By Catinheadlights on 8/18/2021 at 8:28 PM.
Asagi
Level 65
The Kind-Hearted
Joined: 9/19/2019
Threads: 121
Posts: 388
Posted: 8/18/2021 at 8:46 AM
Post #16
I know its just me, and Im not trying to be rude but I kind of preferred them in the first two drawings. But I know thats just me, and thats it. Sorry but Im sure I can get used to them.
Edited By Crystalphoenix on 8/18/2021 at 8:47 AM.
Mascot51
Level 60
Joined: 10/6/2020
Threads: 2
Posts: 59
Posted: 8/18/2021 at 11:53 AM
Post #17
Might want to have the male fawn hump his back when he bucks or have it level when leaping, not kink it that way, he looks like he's broken his hip. I looked up a few things so you can get a good side view of real fawns making these motions. You know that old saying about how a picture can say a thousand words...a fawn keeps their back level when leaping, only humping it when at the gallop when all hooves are on the ground or when hopping. The only way their hip would be connected to the torso like that is if the spine in that area was broken or the hip shattered.

One is on Youtube.

https://www.youtube.com/watch?v=FEk833VBm10


https://www.google.com/url?sa=i&url=https%3A%2F%2Fwww.123rf.com%2Fphoto_82251017_deer-fawn-running-in-saskatchewan-canada.html&psig=AOvVaw1lfRwFv91iMUAL4Y3kXD_2&ust=1629392545205000&source=images&cd=vfe&ved=2ahUKEwih2o-whrvyAhUBFFkFHVqGB9YQjRx6BAgAEAo

https://www.google.com/url?sa=i&url=https%3A%2F%2Ffineartamerica.com%2Ffeatured%2Frunning-fawn-david-oakill.html&psig=AOvVaw13YGAzQrqpzDhtWHuWfRFn&ust=1629392548426000&source=images&cd=vfe&ved=2ahUKEwj9pdSxhrvyAhX3LVkFHYbJAOoQjRx6BAgAEAo

https://encrypted-tbn0.gstatic.com/images?q=tbn:ANd9GcSRsYnD5Lgci_WLJ9LAIQO2iR-wavLofmrRdD2Q8hvmRF_EAX9IipK94_YETjABJCBoCMc&usqp=CAU

https://www.google.com/url?sa=i&url=https%3A%2F%2Fwww.flickr.com%2Fphotos%2Ficefreez%2F3783711699&psig=AOvVaw3cVqjXFImNBlVi4hlEQO57&ust=1629391649160000&source=images&cd=vfe&ved=2ahUKEwiHtu2Eg7vyAhXeq3IEHTL0DlIQjRx6BAgAEAo

https://www.google.com/url?sa=i&url=http%3A%2F%2Fwww.ruewildlifephotos.com%2Findex%2Fdetail%2F6725&psig=AOvVaw3SDaOAVql0lVaUcoOegiJI&ust=1629392646051000&source=images&cd=vfe&ved=2ahUKEwiN7ZrghrvyAhUEClkFHeLABUgQjRx6BAgAEAo

https://www.google.com/url?sa=i&url=https%3A%2F%2Fwww.rochesterccphotography.com%2FNature%2FAnimals&psig=AOvVaw1S78Gah7g1kJ-Z4QsE-WqR&ust=1629392755752000&source=images&cd=vfe&ved=2ahUKEwjBucKUh7vyAhVoGVkFHc21DsIQjRx6BAgAEAo

https://www.google.com/url?sa=i&url=https%3A%2F%2Fwww.pinterest.ca%2Fpin%2F769904498775216773%2F&psig=AOvVaw1VsoeUYvJvJE6UT6OCL09h&ust=1629391766091000&source=images&cd=vfe&ved=2ahUKEwiHrs68g7vyAhW9ElkFHVgBBqAQjRx6BAgAEAo

This is not personal opinion...this is the sort of thing that would be backed up by people like forest rangers, zoo keepers, vets, and clearly, wildlife photographers.....
Edited By Mascot51 on 8/18/2021 at 12:11 PM.
Ankerias
Level 70
Fancy Pants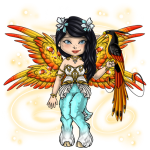 Joined: 7/13/2014
Threads: 2
Posts: 51
Posted: 8/18/2021 at 12:41 PM
Post #18
Link: https://www.sylestia.com/forums/?thread=99403&page=1#6
Author: SpaceElf1
Time Posted: 8/18/2021 at 1:08 AM
Now, that's what I'm talkin' about!

Just a note, not about Faeloras but about Sylesties in general. I wish more adult male Sylesties had a smile, or at least a little grin or smirk. It's just not fair that it's only the females who always get personable expressions.


yes!! that's something that I've noticed and been a bit bothered by. I'd love to have that looked at :-)
Xedite
Level 70
The Perfectionist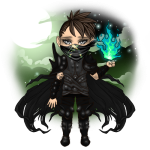 Joined: 12/16/2019
Threads: 52
Posts: 3,949
Posted: 8/18/2021 at 2:27 PM
Post #19
Liking the neck a lot more now. Glad some of the fluff on the male neck was kept. I think they'll probably end up cementing themselves as my favorites after the revamp is done. :D
Crazybonez
Level 60
Joined: 9/2/2015
Threads: 35
Posts: 173
Posted: 8/18/2021 at 3:30 PM
Post #20
For the female, I agree that flipping the image of the fawn would solve the issue of the flower's consistency of location. Also, it appears that the line to separate the hoof from the leg of the adult is missing on two of her feet. Easy fixes ^_^

As for the male, I agree that the fawn's back does look a little...err, swayback? But it doesn't have to come up much to look better. Lastly...something about the adult male's neck still doesn't seem quite natural. It pains me to say that because I know you've been working hard to fix it :X But it does have a pronounced "S" shape that real bucks do not.

Thank you for considering my input. I'm still looking forward to these revamps regardless of what you decide to change :)
Go to Page:
1, 2, 3, 4
Go to Top
This Page loaded in 0.012 seconds.
Terms of Service | Privacy Policy | Contact Us | Credits | Job Opportunities
© Copyright 2011-2021 Sylestia Games LLC.
All names and logos associated with Sylestia are Trademarks of Sylestia Games LLC.
All other trademarks are the property of their respective owners.
For questions, comments, or concerns please email at Support@Sylestia.com.