The only thing that works in this world is that you treat others as they treat you. Those that have treated me with kindness, I will repay that kindness tenfold. And those that treat me with injustice, that use me, that hurt my friends? I shall repay that injustice a thousand times over.
[that sounds hella serious if u don't know what it's from. there is some truth in it, though. If you are kind, or at the very least respectful to me, I will gladly return that kindness and respect to you. However, if you treat me or my friends poorly, and expect me to be nice to you in return, you are sorely mistaken.]
Hiya! I'm Ankerias, but u can call me Ank. I use she/her pronouns, and I'm totally cool if u use they/them for me too!! :]
current notes (9/9/21)
spelf has an aged kelp growing
sven has new qit and aged fae growing
always lookin for diamonds, gold, pet trades, item trades and themed/pb/lg/high stat/otherwise interesting vorpas, qits and aeris, but I'll take a look at most anything u offer me for trades n stuff :]
some things about me are I ADORE plants, so if u ever want to talk botany or houseplants or anything just lemme know!! I love listening to music, I like art (but I wouldn't say I'm exceptionally good at it yet) and I am trying to get back into reading!!
Another thing is sometimes I struggle with conversation, especially with tones. a lot of times people think I'm being serious when I'm not, or joking when I'm not, and I have a hard time understanding other people's tones, so I might ask for clarification!! Please don't be a pain about it, I'm just trying to understand people better. I will put tone indicators in text, such as /joking, /serious, /sarcastic, /lighthearted, /not mad, etc. so people can have a better understanding of what I'm trying to say!!
If you are ever confused by something I do/say, please please please ask for clarification!!
I am a pretty joking, sarcastic, lighthearted person most of the time, so please don't be too intimidated by me!!
<3
I was inactive for a long while, but I remembered how much I love Sylestia so you can expect me to be on a bit more frequently! plz be patient with me bc I have been gone for so long I've forgotten many things, so I might ask stupid questions >.<
feel free to send me a message at any time, but be aware I'll often leave a Sylestia tab open while doing other things so I might seem online when I'm not. Just don't message me begging for items/pets/money, or spamming me. if you bug me a bunch I will just block you.
currently working on making designs for:
-various pride flags (ask if u don't see urs and u want me to make it!)
-minecraft biomes
-various houseplants
if u wanna use one of my public designs, I'm probably definitely fine with it, just let me know and give me credit please!!
<3
DO NOT INTERACT WITH ME IF YOU ARE:
racist, sexist, ableist, homophobic, transphobic, etc, or just generally anti human rights. I don't wanna talk to you and chances are you don't wanna talk to me either.
I'd love to make friends!! buuuuut plz only friend me if we've talked before! if u wanna be friends/chat just shoot me a message!!! :]
feel free to ask if a pet is for sale/breeding, as long as u accept that I might say no! also keep in mind my stable tabs are very incorrect so u can definitely ask about stuff!
stay safe, lovely people <3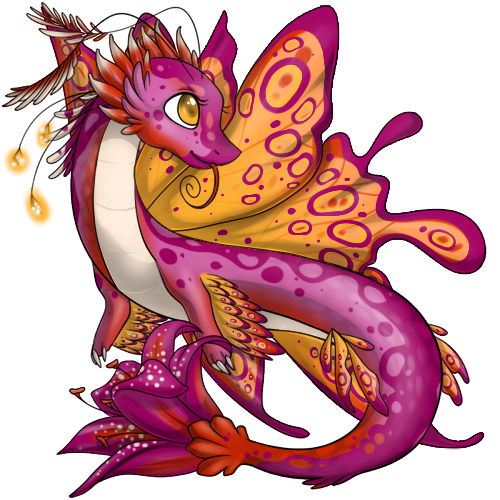 [[notes to self beyond here]]
https://www.sylestia.com/view/pets/?petid=6523307
falk will give me his first baby when he's grown
I am eternally grateful for all of Alice's help!!
gonna get the exceptional genetic scanner for sure, then genetic test kit, then infertility kit last if I need it
breeding projects in the works:
-bear
wardrobe items that are O.O
held
too many to choose lmao, mostly just the more serious looking pets, like dragon stalker's hatchling
head
aeridini tamer's antennae
angelfish shell clip
ghostly pirate hat
lunarbug antennae
jellyfish flatcap
cosmic dragon herder's horns (long)
demon hunter horns
dream stealer's horns
pyromaniac's cap
horns of the auroral eclipse
water lily
wings
steampunk wingblades
themed I like that I maybe possibly eventually want to breed, by species:
(stars next to ones I adore)
Aeridini:
-Azalea petal
-Black swallowtail
-Blazing fireworks
-Dawnbreaker
-Island flower
-Ocean explorer
-Starlight lily
-Tiger lily
-Vintage arcanist
-Winter's dawn
Aurleon
-Aurora Borealis (have one)
-Black-necked swan (have one)
-Foggy sunrise
-Hazy Sundown
-Mystic crow
-Sea breeze
-Tempest winds
Bulbori
-April rain
-Ectoplasma
-Lost soul
-Mint chocolate chip (have 1)
-Night gazer lily
-Pink hibiscus
-Siren's song
-Summer Squash
Draeyl
-Coconut shores
-Ethereal dryad
-Frosty witch
-Red rose (have one)
-Red wood (have one)
Faelora
-Aurora borealis
-Cerulean
-Delicate bouquet
-Dutch tulip
-Forest fungi
-Midsummer nights
-Moon's kiss
-Nature kissed
-Rose champagne
-Snowy night (have 3 tagged, 2 pb)
-Spring passion (have 2)
-Strawberry fields
-Wandering Nudibranch
-Wildebrim hosta (have 1)
-Wilted
Ferrikki
-Blazing fireworks
-Caramel apple
-Clover field
-Coconut sands
-Enchanted explorer
-Frosted dawn (have 1)
-Magic potion
-Mountain stream
-Northern star
-Shimmering lake
-Shrouded fortune
-Spring victorian
-Victorian peacock
-Volcanic fissure
***
-Warming breeze
Griffi
-Carnival iris
-Crystallized
-Galactic
-Korean fire camellia
-Majestic peacock (have 1)
-Pink gladiolus
-Sea dragon
-Silver bells (have 1)
Kelpari
-Berry fairy
***
-Blue lagoon
-Budding (have 2)
***
-Daisy
-Dappled bracken (have 1)
-Dark magic
-Defrosting rose
-Echoing laughter
***
-Peach tea (have 1)
-Sea's curse (have 1)
-Shimmering sea
-Solar eclipse
-Summer court (have 1)
-Sunchaser (?)
-Turning leaves (have 2) (?)
-Whimsical waters
-White sands
***
Lighira
-Arcane enchantment
-Blazing fireworks
-Coconut mocha
-Fire lily
-Flaming parrot tulip
-Flower power
(in the works)
-Glowlight oasis
***
-Mountain spring (?)
-Muddy water (?)
-Raspberry lemonade
-Serene shores (have 1)
-Storm guardian
-White peach
Luffox
-Arctic foo dog
-Flower pollen
-Pipevine swallowtail
-Prickly pear
-Stargazing foo dog (?)
Lunemara
-Canna anjee
-Cracked geode
-Elegant magnolia
-Fairy lights (have 1)
-Forest spring
-Leafy grub
-Liberty hosta
-Moonlight sonata
-Quiet dawn
-Spring dryad
-Sunbeam
-Sunlit beach
-Wildflower
-Will O' Wisp
Lupora
-Ice pop
-Ice shards
-Spring dragon
-Summoning circle
-Tree spirit
-Vibrant coleus (?)
-Waterfall koi
***
Morkko
Zolnixi
-Spring storm (talk to Eijiro!)
good guide to themed:
https://www.sylestia.com/forums/?thread=91217&page=1#1
maps!
https://www.sylestia.com/forums/?thread=97584
summer fest trade
https://www.sylestia.com/forums/?thread=99188&page=1
helpful thread for grove fights
https://www.sylestia.com/forums/?thread=57833
nother grove thread
https://www.sylestia.com/forums/?thread=57484&page=1
uns's guide to battles
https://www.sylestia.com/forums/?thread=99803
thread for catas I'm selling
https://www.sylestia.com/forums/?thread=99381
niv's outfit items for trade https://www.sylestia.com/forums/?thread=97097
my fall 2021 submissions
https://www.sylestia.com/forums/?thread=99691&page=3#21
unst is willing to help walk through cave things
faeyla has good pets to ask for breeding
bear bear bear bear bear
https://www.sylestia.com/view/pets/?petid=5033693
https://www.sylestia.com/view/pets/?petid=6416485
https://www.sylestia.com/view/pets/?petid=5403826
https://www.sylestia.com/view/pets/?petid=6359160
https://www.sylestia.com/view/pets/?petid=5993435
hey you! yes, you!! what are you doing down here, ya silly goose?