Overview
Stables
Hatchery
Inventory
Wardrobe
Referrals
Settings
Seasonal Festival
World Map
Generator
Breeding Grounds
Nurturing Grounds
Party
Task Log
Mission Log
Quest Log
Player Trades
Trade Broker
Currency Exchange
Eggling Auction
Pick A Door
Official Games
Un-Official Games
Jinxie's Jamboree
Festival Shop
Diamond Shop
Avatar Shop
Scale Shop
Inbox
Forums
Community Polls
Advanced Search
September 24th, 2021

79 Online
1:00 AM
Advanced Search




Active Players on Sylestia
Category
Total
Yesterday
Players
3,184
598
Sylestia Pet Data
Category
Total
Yesterday
Pets
6,591,926
1,206
Generated
500,423
17
Captured
1,003,147
58
Bred
5,088,356
1,131
Statistics updated daily at midnight
Recent Announcements
Thread
Posted
IP Safeguard Changes Sep 23 Lost Grove Training Gr.. Sep 22 Avatar Hair Update Sep 22 Labor Day Diamond Sale.. Sep 2 New Avatar Outfit Cate.. Aug 22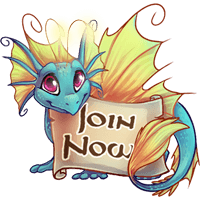 Forum Index > News and Announcements > Faelora Revamp Sketches 3.0
Page 4
1, 2, 3, 4
Go to Page:
Author
Thread Post
BlazeMokian
Level 63
Trickster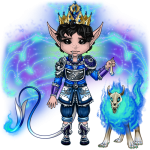 Joined: 7/20/2018
Threads: 57
Posts: 421
Posted: 8/24/2021 at 12:55 AM
Post #31
Oh these are looking so good but please.... please do not decrease the amount of facial expression on the babies, we're not lookin for realism, we're lookin for a nice fantasy vibe. lessening its facial features could really mess up the whole revamp imo..

also those odd number of tips on the antlers is a little irking but it's not a massive detail so to each their own.
Ladykyda
Level 61
Joined: 11/13/2013
Threads: 2
Posts: 56
Posted: 8/26/2021 at 8:18 PM
Post #32
Agreed.The Faelora look nice now, but I'd be better if it didn't end up looking like a deer-lineart with accessories. Keep in mind all the other creatures we have aren't that realistic in design--they still have a stylized feel to them. There's character in cartoony details, too. Consider the Qitari and the Kelpari, for example. Accuracy is great and all, but with the rate its going its not going to look great with the style of the characters in the game.


Edited By Ladykyda on 8/26/2021 at 8:39 PM.
Go to Page:
1, 2, 3, 4
Go to Top
This Page loaded in 0.011 seconds.
Terms of Service | Privacy Policy | Contact Us | Credits | Job Opportunities
© Copyright 2011-2021 Sylestia Games LLC.
All names and logos associated with Sylestia are Trademarks of Sylestia Games LLC.
All other trademarks are the property of their respective owners.
For questions, comments, or concerns please email at Support@Sylestia.com.