Overview
Stables
Hatchery
Inventory
Wardrobe
Referrals
Settings
Seasonal Festival
World Map
Generator
Breeding Grounds
Nurturing Grounds
Party
Task Log
Mission Log
Quest Log
Player Trades
Trade Broker
Currency Exchange
Eggling Auction
Pick A Door
Official Games
Un-Official Games
Jinxie's Jamboree
Festival Shop
Diamond Shop
Avatar Shop
Scale Shop
Inbox
Forums
Community Polls
Advanced Search
September 24th, 2021

78 Online
1:44 AM
Advanced Search




Active Players on Sylestia
Category
Total
Yesterday
Players
3,184
598
Sylestia Pet Data
Category
Total
Yesterday
Pets
6,591,926
1,206
Generated
500,423
17
Captured
1,003,147
58
Bred
5,088,356
1,131
Statistics updated daily at midnight
Recent Announcements
Thread
Posted
IP Safeguard Changes Sep 23 Lost Grove Training Gr.. Sep 22 Avatar Hair Update Sep 22 Labor Day Diamond Sale.. Sep 2 New Avatar Outfit Cate.. Aug 22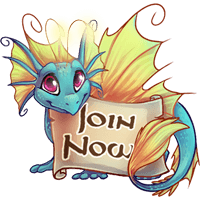 Forum Index > Official Games and Contests > 2021 Summer Festival - Themed Pet Design
Page 1
1, 2, 3... 11, 12, 13
Go to Page:
Author
Thread Post
Krinadon
Level 70
Guardian of the Realm
Site Administrator
Joined: 12/17/2012
Threads: 903
Posts: 12,970
Posted: 6/18/2021 at 3:07 PM
Post #1
We are looking for help coming up with new Themed Pets for the upcoming 2021 Summer Festival, due to begin late July/early August! You can submit Themed Pet Designs for all species.


Rules
Please make sure to read the rules carefully!

1. Navigate to the Generator, select a species of your choice and then choose various colors for your design. Once done, post your design(s) here in this thread. Please only post one entry per species and try and keep everything to one post. You can also make sure that submitted images are sized to 250 (&size=250) to prevent designs being too small or too large.

Guide on How to Create and Share Designs

2. All designs submitted must be Summer Themed. This means anything to do with the season, such as any holidays that occur within the season, weather, etc.

3. All submitted designs must have been made by the poster. Please do not use other players' designs. It is both disrespectful and if we see someone posting other player's designs, you will be disqualified from this contest and receive a Forum Strike. To clarify, a Design does not equate to a Theme. Multiple players can submit, say, a "Pumpkin Lupora", as long as each player designed their own version.

4. Please do not make any negative comments in this thread, this thread is for contest entries only and not discussion.

5. Please do not reserve posts. If you reserve a post I will delete your post.

6. Please do not Ping me with your submission. Please only Ping me if you have a question.

7. The end date is July 14th at 11:59 PM server, after that there is no guarantee that we will see your entry and the thread will be locked once designs are picked.




Prizes



Any player who has a design chosen will receive one 2-Visible Summer Festival Themed Pet of their choice (maximum of 2 total if a player has multiple selections). Winners will be PMed to choose their prize.

We will NOT announce which designs were chosen, so please do not ask if we are going to announce it. If a thread is created listing all of the available Themed Pets, we will provide the list to the author upon request.
Imperium
Level 70
Guardian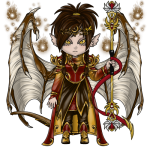 Joined: 8/21/2013
Threads: 345
Posts: 4,965
Posted: 6/18/2021 at 3:09 PM
Post #2
I've been waiting for this~ :)

Palm Tree Faelora

Divine Messenger Ferrikki
Painted Turtle Kelpari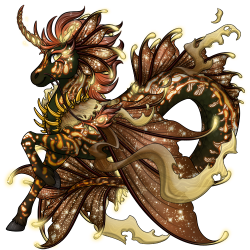 Bonfire Lupora


Parading Moon Nephini (I'm not going to be able to decide on traits here. TwT )

Churning Rapids Ny'vene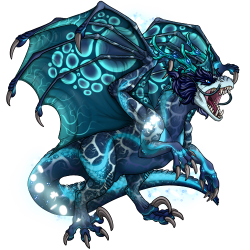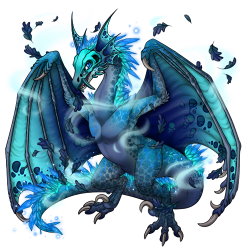 Lagoon Guardian Nytekrie
Crystal Pond Sylvorpa


More to come~ :D
Edited By Imperium on 6/18/2021 at 10:38 PM.
Bassarid
Level 70
Fairy Sous Chef
Joined: 3/19/2020
Threads: 14
Posts: 146
Posted: 6/18/2021 at 3:09 PM
Post #3
Lush Jungle Neph
Satin Berrypecker Faelora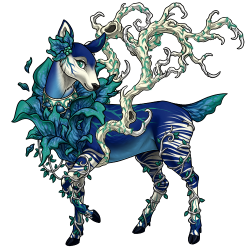 Algae Pond Vulnyx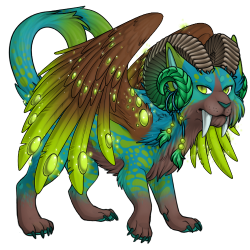 Sunset Magic Ryori
Sea Breeze Ferikki
Calypso Lupora
Peach Sorbet Zolnixi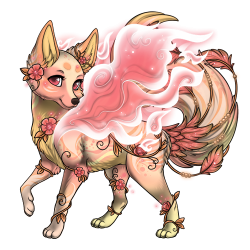 Siren Song Aeri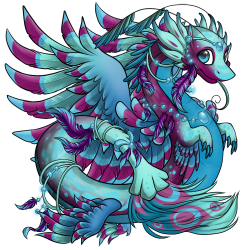 Sea Foam Vorpa
Blue-ringed Octopus Draeyl
Misty Shore Griffi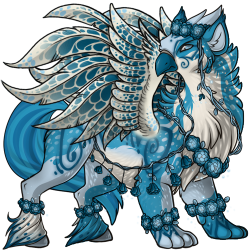 Royal Peacock Ligh
Neapolitan Icecream Puffadore
Midsummer Night's Vene
Resplendent Quetzal Aurleon
Blackberry Bramble Lunemara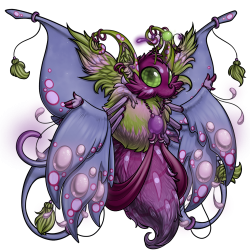 Fruit Salad Kelp
Fairy Wren Nytekrie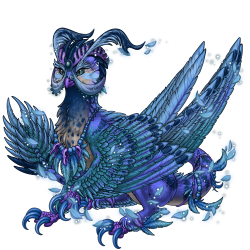 Dewy Grass Luffox
Desert Sunset Qitari
Edited By Bassarid on 6/28/2021 at 11:53 AM.
Cececat
Level 70
Guardian of the Realm
Joined: 4/25/2017
Threads: 167
Posts: 3,191
Posted: 6/18/2021 at 3:11 PM
Post #4
Raspberry Blossom Aeridini




Enchanting Nebula Aurleon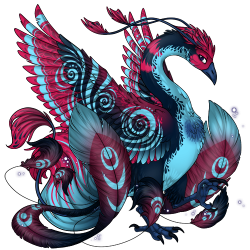 Mahi-Mahi Bulbori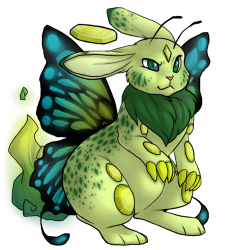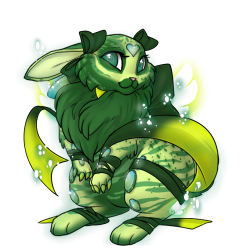 White Lined Chameleon Draeyl




Black Swallowtail Faelora




Flamboyant Flamingo Ferrikki




Sunstone Griffi




Florida Keys Kelpari




Sunset Sea Lighira




Tiger Lily Luffox




Sunlit Marsh Lunemara




Watermelon Surprise Lupora




Maple Morrkko




Atlantis Nephini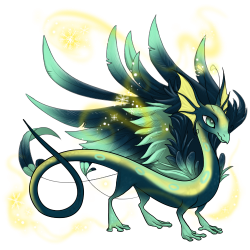 Red Dragon Fruit Ny'vene




Sea Cove Nytekrie



Blue Orchid Puffadore




Blue Lobster Qitari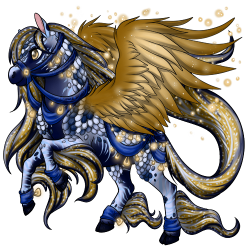 Black Dahlia Ryori




Sea Foam Sylvorpa




Purple Poppy Vulnyx




Jelly Blubber Zolnixi


Edited By Cececat on 7/6/2021 at 2:49 PM.
Zolnixi
Level 65
Majestic Green Thumb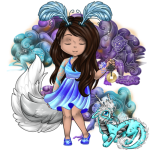 Joined: 7/3/2020
Threads: 40
Posts: 1,557
Posted: 6/18/2021 at 3:11 PM
Post #5

August Tomato Aeridini



Pink Beach Sunset Aurleon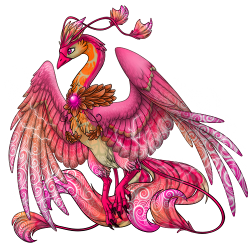 July Sun/Fading Sun Bulbori



Magical Beach Sunset Draeyl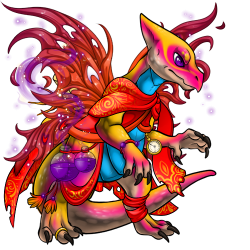 Lovely Coconut Faelora



Cool Waters/ Cold Waters Ferrikki



Sweet Lemonade/ Refreshing Lemonade Griffi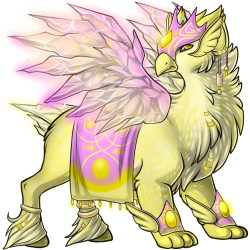 Missing Beach/ Lost Beach Water Kelpari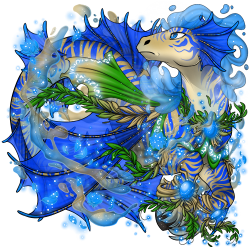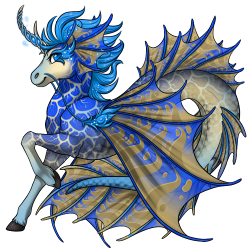 Jaguar Lighira



Neapolitan Luffox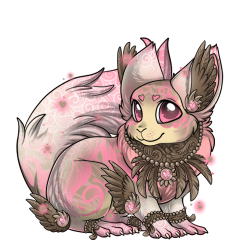 Monstrous Mosquito Lunemara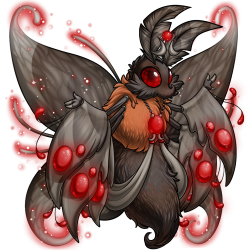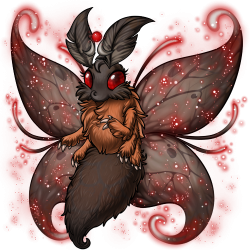 Beach Joy/ Sunny Joy Lupora



Clownfish Morkko



Ocean Sunset/ Ocean's Dawn/ Ocean's Dusk Nephini



Sea Serpent Ny'vene



Toasted Campfire/ Campfire Ashes Nytekrie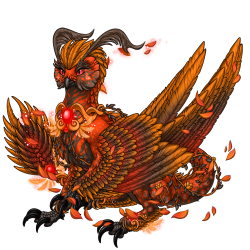 Pink Watermelon/ Lovely Watermelon/ Sweet Watermelon Puffadore



Volcano/ Volcanic Ash/Volcanic Guardian Qitari



Mint Ice Cream Ryori



Coral Reef Sylvorpa



Misty Ocean Vulnyx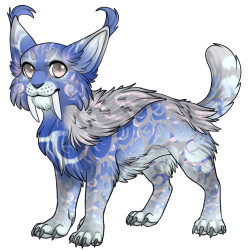 Ocean Floor/ Ocean Kelp Zolnixi

Edited By Zolnixi on 7/14/2021 at 10:26 AM.
Anemochory
Level 70
Guardian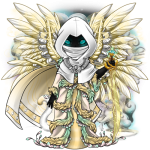 Joined: 8/29/2016
Threads: 145
Posts: 1,358
Posted: 6/18/2021 at 3:11 PM
Post #6
Yess, I've been waiting for this!

Undersea Illumination Aeridini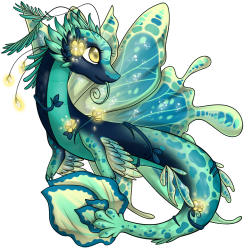 Painted Bunting Aurleon




Dancing Fireflies Faelora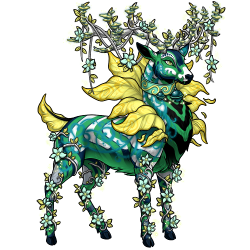 Blooming Blackberry or Blackberry Pie Ferrikki



Dusty Rose Griffi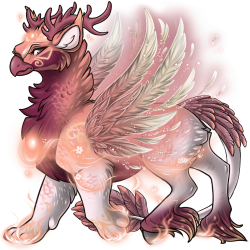 Lightning Strike Kelpari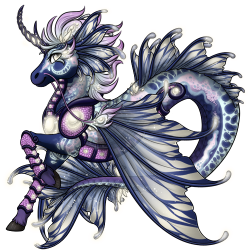 Desert Mirage Lighira



Volcanic Beach Luffox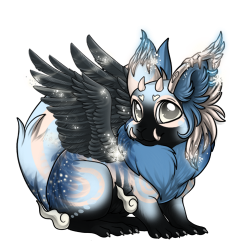 Seaside Sunset Lunemara



Savanna Hunter Lupora



Jewelwing Damselfly Nephini




Desert Vista Ny'vene (or Heatstroke Ny'vene, my original concept)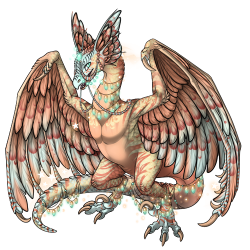 Terrible Twister Nytekrie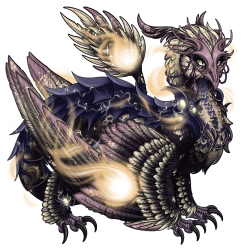 Mystical Mermaid Puffadore




Lightning Clouds Ryori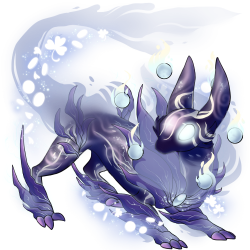 Volcanic Beach Sylvorpa



Desert Oasis Vulnyx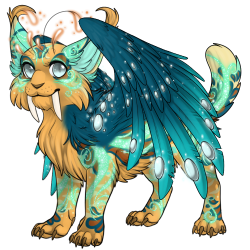 Milkweed Monarch Zolnixi

Edited By Anemochory on 7/14/2021 at 6:41 PM.
Aerimistress
Level 70
Omniscient Sculptor
Joined: 10/12/2018
Threads: 83
Posts: 2,612
Posted: 6/18/2021 at 3:21 PM
Post #7
Sunlit Grove Aeridini
Toucan Paradise Aurleon
Raspberry Mint Tea Bulbori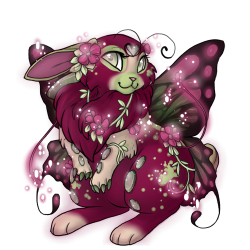 Dusky Rose Draeyl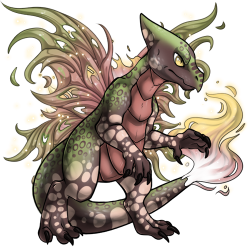 Floral Bamboo Faelora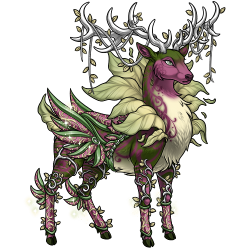 Coconut Beach Ferrikki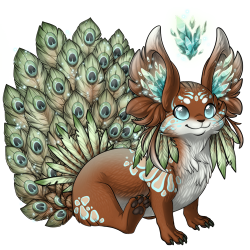 Royal Purple(Liriope flower) Griffi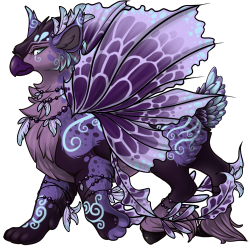 Blooming Rose Kelpari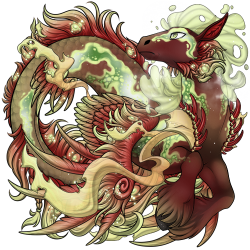 Mango Summer/Mango Sorbet Lighira
Tropical Blossom Luffox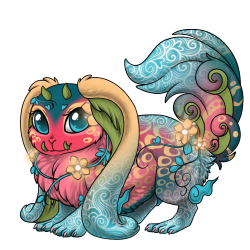 Stormy Sunset Lunemara
Lush Beach/Beach Day Lupora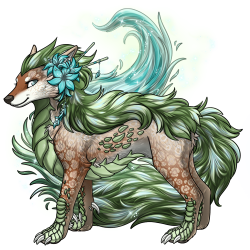 Endless Lagoon Morkko
Glowing Jellyfish Nephini
Beachy Waves/Beach Day Ny'vene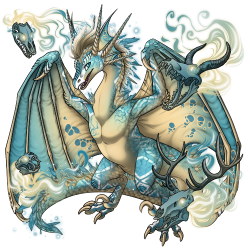 Earthen Depths Nytekrie
Forest Stream Puffadore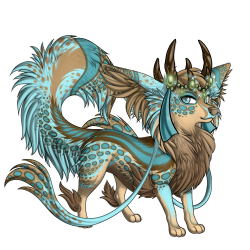 Volcanic Heat/Volcanic Fissure Qitari
Whale Song/Singing Orca Ryori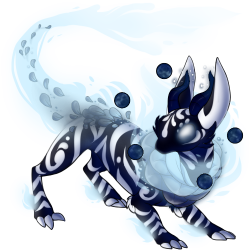 Sea Angel Sylvorpa
Pink Hibiscus Vulnyx
Cloudy Night/Clouded Moonlight Zolnixi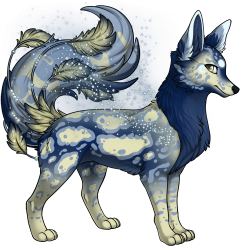 Edited By Aerimistress on 7/9/2021 at 8:32 PM.
Pupzee
Level 70
Nature Walker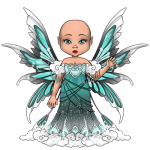 Joined: 12/18/2012
Threads: 1
Posts: 30
Posted: 6/18/2021 at 3:27 PM
Post #8
desert succulent aeridini
jewelled flamingo aurleon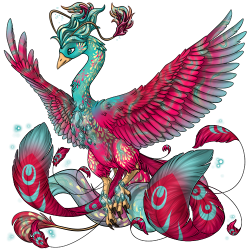 scorched rose bulbori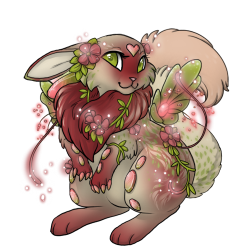 enchanting peacock draeyl
mango madness faelora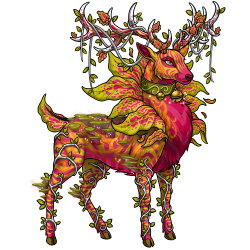 fairy garden ferrikki
island dancer griffi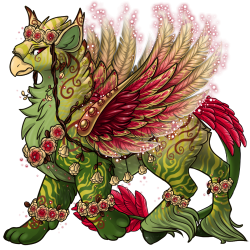 pineapple rave kelpari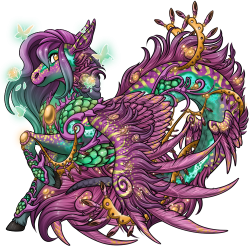 exotic blooms lighira
shark-infested waters luffox
beach peach lunemara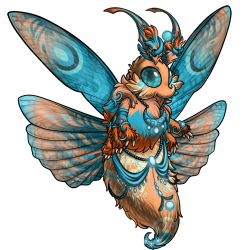 forgotten seashell lupora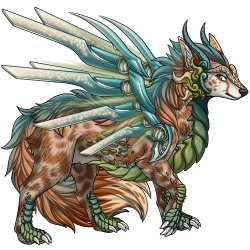 mixed berry morkko
tropical heat nephini
moroccan market ny'vene
vintage summer nytekrie
candy shop puffadore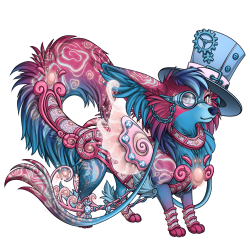 juicy dragonfruit qitari
vibrant coleus ryori
fuzzy nectarine sylvorpa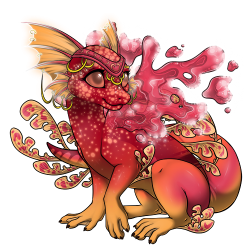 sea turtle vulnyx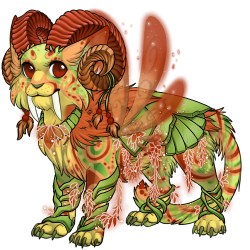 sunken treasure zolnixi
Edited By Pupzee on 7/8/2021 at 12:45 PM.
Moonwatcher333
Level 70
High Priest
Joined: 2/16/2021
Threads: 4
Posts: 244
Posted: 6/18/2021 at 3:28 PM
Post #9

Summer Sunset Aeridini
Really no inspiration. Summer sunsets are nice.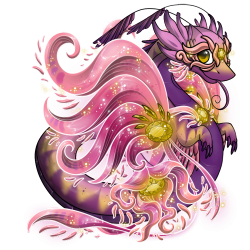 Chilled Watermelon Aurleon
I have a relative who really likes watermelon. So.



Lazy Summer Bulbori
No explanation. I literally smashed some colors that looked nice together and named it.



Neapolitan Cream Draeyl
I really like the neapolitan ice cream colors.



Enchanted Banana Faelora
:)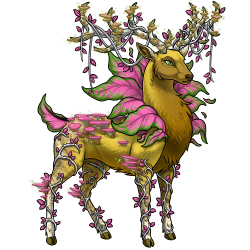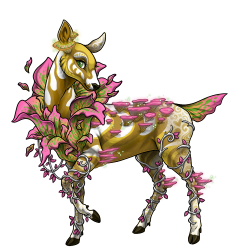 Cotton Candy Ferrikki
Summer=Fairs=Cotton Candy.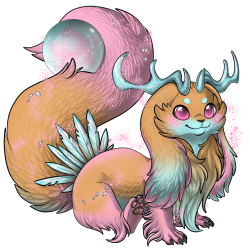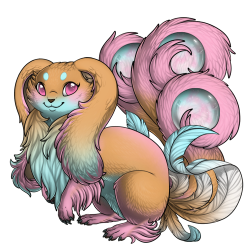 Crystal Sands Griffi
Some beaches have sand so white and pure, they just look like crystal.



Bleached Coral Kelpari
I'd think it would make a nice theme.



Majestic Flamingo Lighira
A water-soaked flamingo!



Mint Chocolate Chip Luffox
Yum?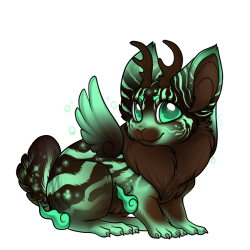 Iced Tea Lunemara
A great drink for the summer.



Dried Rose Lupora
The rose represents spring, and heat represents summer, which dried it up.



Bald Cypress Morkko
Nice Floridian tree. Reference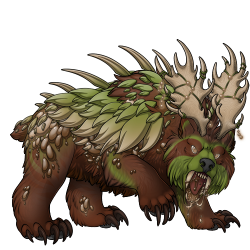 Glowing Firefly Nephini
Around here, I always see fireflies around summer.



Tropical Blast Ny'vene
Just reminds me of summer.



Seaside Sandpiper Nytekrie
Little birds. Reference



Fruit Fairy Puffadore
They provide summer fruit.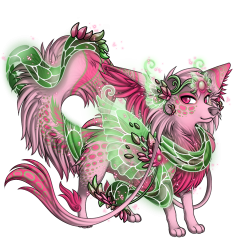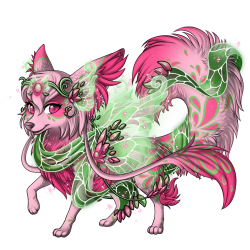 Exploding Pineapple Qitari
Well...pineapples?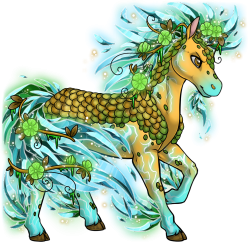 Sour Limeade Ryori
Lemonade, but with limes.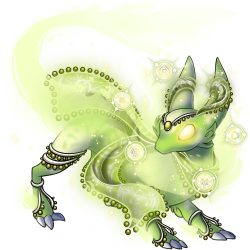 Sunburned Penguin Sylvorpa
:D



Ethereal Dusk Vulnyx
A summer dusk. Reference



Blueberry Jam Zolnixi
Blueberries.

Edited By Moonwatcher333 on 6/24/2021 at 11:17 AM.
Limor
Level 70
The Kind-Hearted
Joined: 7/5/2016
Threads: 276
Posts: 18,811
Posted: 6/18/2021 at 3:28 PM
Post #10

Summer 2021

Poseidon/Ocean Warrior Aeridini
-l- -l- -l-
Reference





Sunset Surf Aurleon
-l- -l- -l-
Reference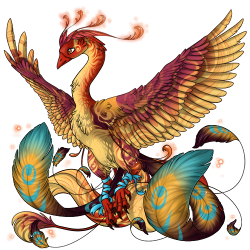 Monstrous Kraken Bulbori
-l- -l- -l-
Reference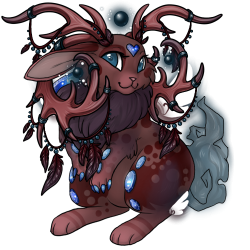 Green Sea Turtle Draeyl
-l- -l- -l-
Reference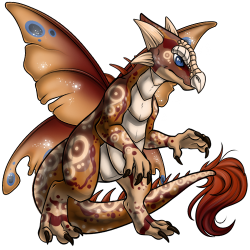 Perfect Plum Faelora
-l- -l- -l-
Reference





Magical Fuchsia Ferrikki
-l- -l- -l-
Reference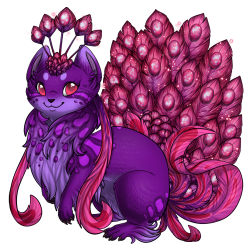 Shining Oyster Griffi
-l- -l- -l-
Reference





Clear Skies/Blue Skies Kelpari
-l- -l- -l-
Reference





Flower Mantis Lighira
-l- -l- -l-
Reference





Hidden Oasis Luffox
-l- -l- -l-
Reference





Summer Nights Lunemara
-l- -l- -l-
Reference





Dinosaur Back Cacti Lupora
-l- -l- -l-
Reference





Glowing Sea/Glowing Algae Morkko
-l- -l- -l-
Reference





Lyretail Anthias Nephini
-l- -l- -l-
Reference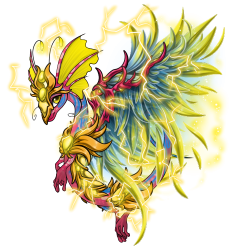 Rainbow Hedgehog Cacti/Blooming Cacti Ny'vene
-l- -l- -l-
Reference





River Dolphin Nytekrie
-l- -l- -l-
Reference





Blue Barrel Cacti Puffadore
-l- -l- -l-
Reference





Looming Monsoon Qitari
-l- -l- -l-
Reference





Blue Tang Ryori
-l- -l- -l-
Reference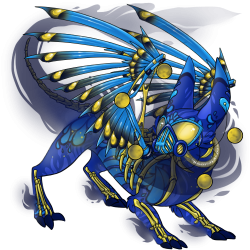 Sea Apple Sylvorpa
-l- -l- -l-
Reference




Pina Colada Vulnyx
-l- -l- -l-
Reference




Wandering Jellyfish Zolnixi
-l- -l- -l-
Reference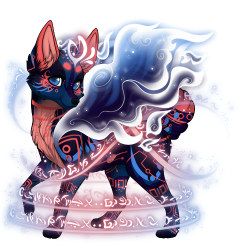 Edited By Limor on 7/9/2021 at 12:03 AM.
Go to Page:
1, 2, 3... 11, 12, 13
Go to Top
This Page loaded in 0.052 seconds.
Terms of Service | Privacy Policy | Contact Us | Credits | Job Opportunities
© Copyright 2011-2021 Sylestia Games LLC.
All names and logos associated with Sylestia are Trademarks of Sylestia Games LLC.
All other trademarks are the property of their respective owners.
For questions, comments, or concerns please email at Support@Sylestia.com.