Overview
Stables
Hatchery
Inventory
Wardrobe
Referrals
Settings
Seasonal Festival
World Map
Generator
Breeding Grounds
Nurturing Grounds
Party
Task Log
Mission Log
Quest Log
Player Trades
Trade Broker
Currency Exchange
Eggling Auction
Pick A Door
Official Games
Un-Official Games
Jinxie's Jamboree
Festival Shop
Diamond Shop
Avatar Shop
Scale Shop
Inbox
Forums
Community Polls
Advanced Search
May 18th, 2021

70 Online
6:11 AM
Advanced Search
Active Players on Sylestia
Category
Total
Yesterday
Players
4,462
686
Sylestia Pet Data
Category
Total
Yesterday
Pets
6,346,079
2,579
Generated
471,468
191
Captured
969,397
952
Bred
4,905,214
1,436
Statistics updated daily at midnight
Recent Announcements
Thread
Posted
Official Sylestia Twit.. May 16 Spring Festival Traits.. May 12 Spring Festival Overvi.. May 12 Easter Event Overview Apr 4 Fortune Event Overview Mar 17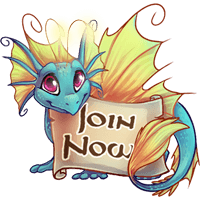 Forum Index > Official Games and Contests > 2021 Spring Festival - Avatar Item Desig...
Page 3
1, 2, 3, 4, 5, 6, 7
Go to Page:
Author
Thread Post
Faeyla
Level 70
Trickster
Joined: 10/11/2014
Threads: 24
Posts: 968
Posted: 3/11/2021 at 1:36 AM
Post #21
@Torey: Those helds are awesome. I need that rat! I would actually be happy a boss dropped a held. :-P

@Frostfire: That dress is beautiful. The iridescent shimmer look on the bottom is super pretty and definitely looks like the butterfly wings.
Frostfire
Level 67
Frosty Hands
Joined: 1/2/2021
Threads: 2
Posts: 517
Posted: 3/11/2021 at 7:36 AM
Post #22
Thank youuuuuu
Frostfire
Level 67
Frosty Hands
Joined: 1/2/2021
Threads: 2
Posts: 517
Posted: 3/11/2021 at 7:38 AM
Post #23
That looks awesome and the colors fit together so well!!!!
Pdsd234
Level 63
Candy Dispenser
Joined: 8/10/2016
Threads: 7
Posts: 189
Posted: 3/11/2021 at 8:32 AM
Post #24
I made something based on my favorite spring flower and snow melts

Melting Primrose set




The flowers all over are supposed to be pink evening primroses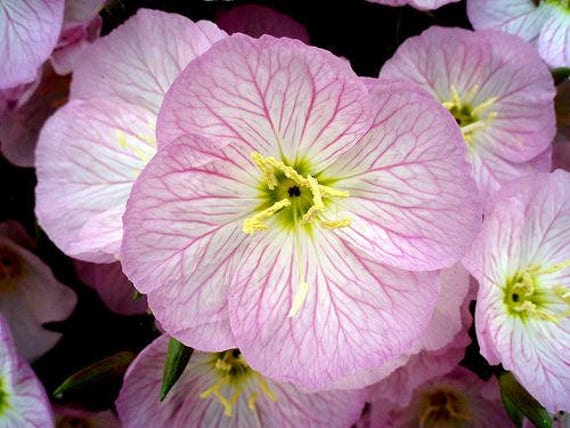 The background is pre-colored and is supposed to be the flower shoots coming out of the melting snow. The wings have the same kind of effect at the top. The bottom of the wings is supposed to look like melting icicles/snow

The sleeves of the top are supposed to look like they've been rolled up


Colored example


Traveler
Level 62
The Kind-Hearted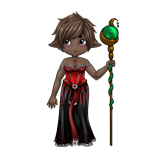 Joined: 10/26/2013
Threads: 3
Posts: 22
Posted: 3/11/2021 at 9:16 AM
Post #25
Thanks so much!! :D
PhilosopherKing
Level 70
Omniscient Gardener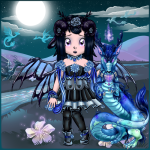 Joined: 10/18/2018
Threads: 16
Posts: 980
Posted: 3/11/2021 at 11:28 AM
Post #26

Mountain Guardian
Album

These are inspired by the Bighorn Sheeps & a certain type of fashion from an era I can't pinpoint/remember.



I'm aware that the horns may be a little long, even for a female bighorn sheep, but I like the way they look.



So I had the idea of a back item, seen here, but I then realized that if there were to be a recolor, it wouldn't work with that many colors, so just pretend it's a held.
(Although the bush/grass is more fit for a back item)


I might come around & adjust/add a few things, like wings...
(not sure why I struggle coming up with ideas for wings :b )

Sonrisa
Level 70
Green Thumb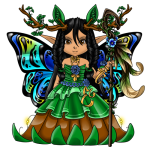 Joined: 3/27/2017
Threads: 233
Posts: 3,255
Posted: 3/11/2021 at 4:50 PM
Post #27
Bit of a mess at the moment. Will add more color variations later.




Lots of beautiful submissions this Fest, I would love to see any of them!
Edited By Sonrisa on 3/11/2021 at 4:58 PM.
Miroh
Level 60
Majestic Brewmistress
Joined: 2/14/2020
Threads: 150
Posts: 6,408
Posted: 3/11/2021 at 9:57 PM
Post #28
@Traveler
Yoo I love love love jackalopes, your idea is so cool! (Really hope that gets chosen lol)

@Everyone else
I love everyone's submissions, I feel inspired to submit my own now haha - unfortunately I can't do much with a mouse. xP
Godiva
Level 70
The Sweet Tooth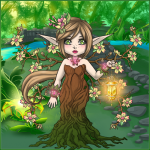 Joined: 10/24/2016
Threads: 45
Posts: 1,833
Posted: 3/12/2021 at 2:29 AM
Post #29
Weather Fairy Attire
Inspired by the constantly changing weather conditions during spring season
(especially in the UK where I'm from)

Avatar Held Items: Weather Fairy Spring Bunny / Weather Fairy Raindrop
Avatar Outfit: Weather Fairy Cloud Dress
Avatar Head Item: Weather Fairy Crown/Orb
Avatar Back Item: Weather Fairy Locks (Long Hair)
Avatar Wings: Weather Fairy Cloud Wings
Avatar Background Item: Weather Fairy Spring Skies



Spring Sunshine / Sunny Day



April Showers / Spring Rainbow / Rainy Day



Clear Night Skies / Spring Chill

Theialish
Level 70
Warden of Umbra
Joined: 2/8/2019
Threads: 60
Posts: 4,986
Posted: 3/12/2021 at 11:13 AM
Post #30
Oriental Bloom


Head: Oriental Bloom Bandana (Recolor, Tsai, Sakura, Nebula, Aquatic)

Outfit: Oriental Bloom Robes (Recolor, Tsai, Sakura, Nebula, Aquatic)

Back: Oriental Bloom Tail (Recolor, Tsai, Sakura, Nebula, Aquatic)

Wings: Oriental Bloom Clouds (Recolor, Tsai, Sakura, Nebula, Aquatic)

Background: Seal of the Oriental Bloom (Recolor, Tsai, Sakura, Nebula, Aquatic)

Held: Oriental Bloom's Divine Diamond (Tsai, Sakura, Nebula, Aquatic)

Alt Held: Oriental Bloom's Dragon (Midas, Sumi, Theia, Mira)


Preview shows Tsai palette plus main held.

Sakura is obviously brown and pink with some red, white, and grey thrown in.

Nebula is deep, dark blues and purples and blacks with white accents.

Aquatic is kinda like Nebula, but way brighter and more blue.

Go to Page:
1, 2, 3, 4, 5, 6, 7
Go to Top
This Page loaded in 0.020 seconds.
Terms of Service | Privacy Policy | Contact Us | Credits | Job Opportunities
© Copyright 2011-2021 Sylestia Games LLC.
All names and logos associated with Sylestia are Trademarks of Sylestia Games LLC.
All other trademarks are the property of their respective owners.
For questions, comments, or concerns please email at Support@Sylestia.com.