Overview
Stables
Hatchery
Inventory
Wardrobe
Referrals
Settings
Seasonal Festival
World Map
Generator
Breeding Grounds
Nurturing Grounds
Party
Task Log
Mission Log
Quest Log
Player Trades
Trade Broker
Currency Exchange
Eggling Auction
Pick A Door
Official Games
Un-Official Games
Jinxie's Jamboree
Festival Shop
Diamond Shop
Avatar Shop
Scale Shop
Inbox
Forums
Community Polls
Advanced Search
May 18th, 2021

67 Online
5:52 AM
Advanced Search
Active Players on Sylestia
Category
Total
Yesterday
Players
4,462
686
Sylestia Pet Data
Category
Total
Yesterday
Pets
6,346,079
2,579
Generated
471,468
191
Captured
969,397
952
Bred
4,905,214
1,436
Statistics updated daily at midnight
Recent Announcements
Thread
Posted
Official Sylestia Twit.. May 16 Spring Festival Traits.. May 12 Spring Festival Overvi.. May 12 Easter Event Overview Apr 4 Fortune Event Overview Mar 17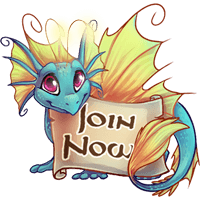 Forum Index > Official Games and Contests > 2021 Spring Festival - Avatar Item Desig...
Page 2
1, 2, 3, 4, 5, 6, 7
Go to Page:
Author
Thread Post
Krinadon
Level 70
Guardian of the Realm
Site Administrator
Joined: 12/17/2012
Threads: 873
Posts: 12,738
Posted: 3/9/2021 at 8:12 PM
Post #11
Link: https://www.sylestia.com/forums/?thread=97136&page=1#5
Author: Valeriem205
Time Posted: 3/9/2021 at 6:04 PM
Did you mean to say that the participation prize will include Winter Festival supplies? Just wondering to make sure.


No lol. It will be Spring Festival items.
Lunadove
Level 70
The Sweet Tooth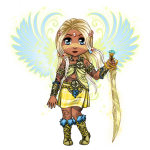 Joined: 9/7/2020
Threads: 169
Posts: 1,797
Posted: 3/9/2021 at 8:33 PM
Post #12
~Spring Fairies Dewdrop Set~

Held: Spring Fairies Dewdrop Blossom
Outfit: Spring Fairies Dewdrop Gown
Head: Spring Fairies Dewdrop Flower Crown
Back: Spring Fairies Dewdrop Blossom Vines
Wings: Spring Fairies Dewdrop Blooming Wings
Background: Spring Fairies Dewdrop Spring Birth Background
Edited By 04lunashadow on 3/12/2021 at 3:40 PM.
Torey
Level 70
Sylestiologist
Joined: 12/29/2017
Threads: 48
Posts: 448
Posted: 3/9/2021 at 10:24 PM
Post #13
My entry for the spring festival avi item contest is based on the Chinese legend of Wukong/Sun Wukong, the Monkey King. Chinese New Year is also called the Spring Festival.

First variant based on the golden lion tamarin



Here's the "wings" item without the staff and back items(tail) so you can see it better. I drew some ribbons for flair and mischievous cloud monkeys, as Wukong was said to be able to make clones of himself and travel on clouds.




I also drew some alternate held items. Wukong is holding a peach blossom branch, and the animals are from the Chinese zodiac.

Here we have "Minnie" (ox)



"Sunny" (dog)



"Peaches" (pig)



and "Cream!" (rat)



Color variant based on ring-tailed lemurs:

Fantasizing
Level 63
The Kind-Hearted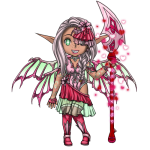 Joined: 12/17/2012
Threads: 15
Posts: 286
Posted: 3/10/2021 at 6:20 AM
Post #14
Awesome concept, the monkey king is such a fun mythical character :D And the animal companions are adooorable
Cuddlybunny102
Level 63
Cutely Creative
Joined: 12/4/2020
Threads: 42
Posts: 650
Posted: 3/10/2021 at 9:46 AM
Post #15
So mine is a little hard to see what some things are supposed to be. The dots below the antlers are flowers and the pink things at the end of the vines are flower petals. The colors for the wings and butterfly can be changed but i thought they were pretty. More clarification below:

Outfit: Flower Power: just the dress. I couldn't think of a male modification so I hope that is fine. The dress consists of 3 tiers of flower petals. The top is green and there is a yellow band connecting the petals to the top.
Back: Rose Vines: The vines coming off of the neck of the base. Rose petals are falling gentelly off of the vines.
Head: Spring Faelora Antlers: Cute little faelora antlers with a cute little flower crown around the bottom. The flower crown colors consist of a pink, a blue, and a yellow. They are just circles on my drawing but feel free to make them more flowerlike.
Held: Posey the Butterfly: A sweet little butterfly fluttering towards the pretty little flower you hold in your hand. The flower and butterfly need a little more detail but it was hard to do with the app I am using. Butterfly can be positioned differently if needed
Wings: Butterfly Fae Wing: Majestic wings that will make you look just like a butterfly! My design is quite lopsided but that can be fixed if they are picked. Couldn't add all of the "sparkles" I wanted due to the app.

https://www.picpasteplus.com/v.php?i=cbdb675416
Anemochory
Level 70
Majestic Green Thumb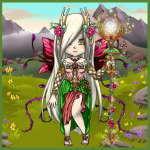 Joined: 8/29/2016
Threads: 139
Posts: 1,311
Posted: 3/10/2021 at 9:54 AM
Post #16
My set is inspired by mushrooms! Some are specific types: the hat is inspired by the Bridal Veil mushroom (although I designed the cap differently).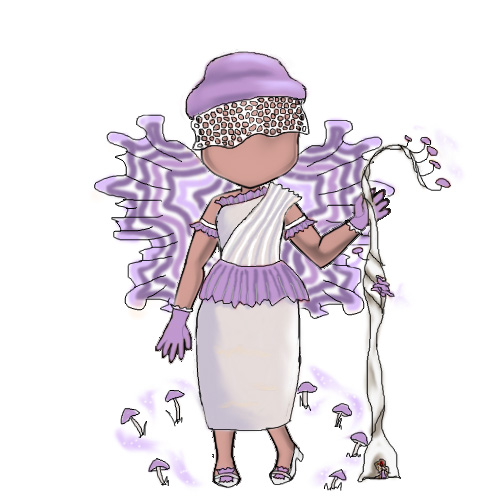 *Edit* This is the newest version. I have a back item now: a fairy ring of mushrooms. I also added gloves to the ensemble.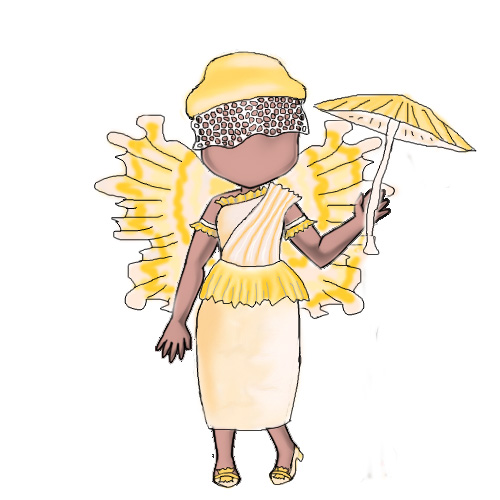 I know "mushroom" and "vintage-style party clothing" don't seem to be a natural leap to make, but I started with the hat and this is the result!

I wanted to go with the "afternoon party" feeling I was getting from this, but I really couldn't get a good held idea that really brought that out. I thought of a teapot, or a mushroom table with smaller mushroom seats, but those didn't look good. I also thought a more "fairy" design could work, but I haven't done a good design for that, either. I might make a mushroom fairy house as a background or a held, still.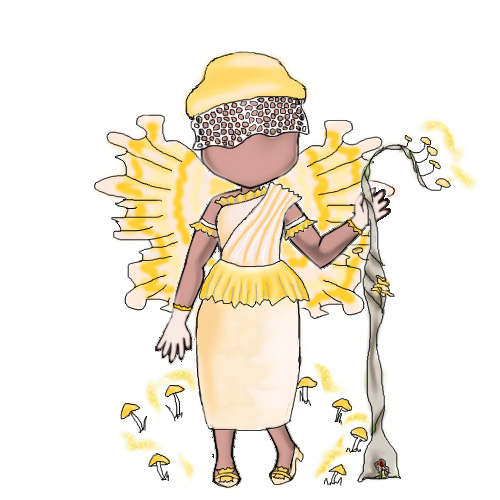 Alternate held. There's a tiny creature in the gap at the bottom, but it's hard to see.



Male alternate, also going with the vintage look.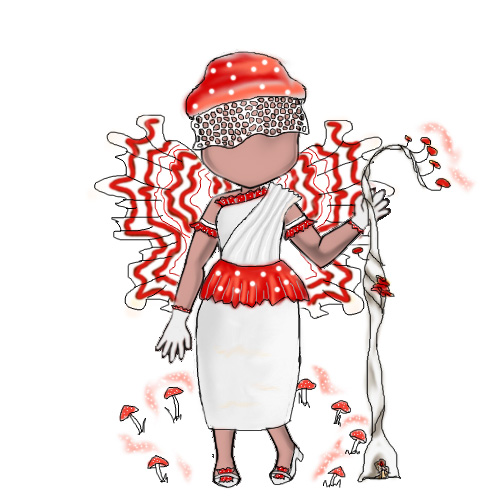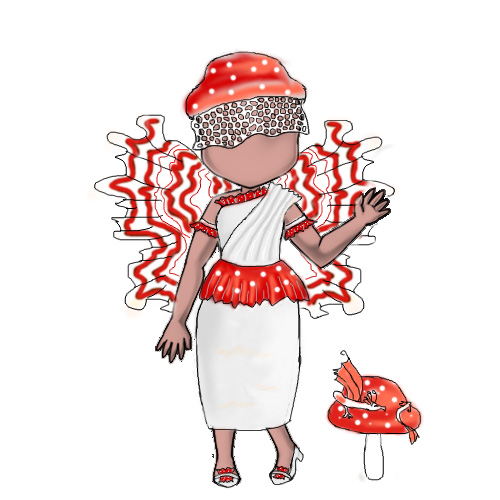 I'm not sure where this held idea came from, but I thought it was cute, so I thought I'd add it. I call it "Napping Nephini".

Some photo references:
Shelf Fungus inspired the wings:


Bridal Veil mushroom:

Edited By Anemochory on 3/17/2021 at 11:45 AM.
Frostfire
Level 67
Frosty Hands
Joined: 1/2/2021
Threads: 2
Posts: 517
Posted: 3/10/2021 at 10:33 AM
Post #17
I'll probably add more

Outfit - Blue Morpho Regalia



Outfit (Not for Prize) - Painted Coveralls



Wings/Cape - Grass Carpet
(Maybe there can be a version with flowers on the back too?)

Edited By Frostfire on 3/10/2021 at 1:50 PM.
Jellycat07
Level 30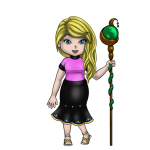 Joined: 3/5/2021
Threads: 2
Posts: 98
Posted: 3/10/2021 at 12:14 PM
Post #18
Ok so, this looks bad, but bear with me because I have a good idea. (It looks bad because I have to use a mouse)
https://drive.google.com/file/d/1-UEBCwg9MDvjuVVEuD6suKrAGBQ0Nyqm/view?usp=sharing
It's a lake-type theme. For example: Walking down the lake and picking flowers. Just a relaxing walk near the lake. Items
Lake Wings
Lake Flower
Lake Skirt
Lake Shirt
Lake Bow
Lake Boots
Cuddlybunny102
Level 63
Cutely Creative
Joined: 12/4/2020
Threads: 42
Posts: 650
Posted: 3/10/2021 at 12:41 PM
Post #19
It doesn't look bad! I like it!
Traveler
Level 62
The Kind-Hearted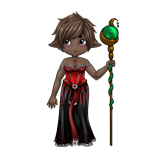 Joined: 10/26/2013
Threads: 3
Posts: 22
Posted: 3/11/2021 at 12:46 AM
Post #20
Yo.
I want more nonhuman rep in the wardrobe, so here's this simple concept I made up:

Petal-Dancing Jackalope





Just to note: the scribbles are flowers/flower pedals and the rest of the stuff is random foliage.
I'd also love to see some Pedal-Dancing Jackalope body paint so that players can have more options with giving themselves a more inhuman look. c:

Example:

Go to Page:
1, 2, 3, 4, 5, 6, 7
Go to Top
This Page loaded in 0.011 seconds.
Terms of Service | Privacy Policy | Contact Us | Credits | Job Opportunities
© Copyright 2011-2021 Sylestia Games LLC.
All names and logos associated with Sylestia are Trademarks of Sylestia Games LLC.
All other trademarks are the property of their respective owners.
For questions, comments, or concerns please email at Support@Sylestia.com.