Overview
Stables
Hatchery
Inventory
Wardrobe
Referrals
Settings
Seasonal Festival
World Map
Generator
Breeding Grounds
Nurturing Grounds
Party
Task Log
Mission Log
Quest Log
Player Trades
Trade Broker
Currency Exchange
Eggling Auction
Pick A Door
Official Games
Un-Official Games
Jinxie's Jamboree
Festival Shop
Diamond Shop
Avatar Shop
Scale Shop
Inbox
Forums
Community Polls
Advanced Search
October 27th, 2020

176 Online
4:46 PM
Advanced Search
Active Players on Sylestia
Category
Total
Yesterday
Players
5,604
803
Sylestia Pet Data
Category
Total
Yesterday
Pets
5,945,553
2,309
Generated
437,974
26
Captured
915,398
104
Bred
4,592,181
2,179
Statistics updated daily at midnight
Recent Announcements
Thread
Posted
Poll: Change in Breedi.. Sep 28 Site Downtime - 9/24 @.. Sep 23 Site Downtime - 9/23 a.. Sep 22 Rapid Response Suggest.. Sep 12 Summer Festival Overvi.. Aug 16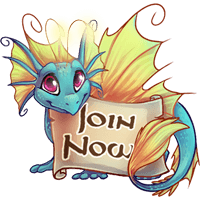 Forum Index > News and Announcements > Rapid Response Suggestion Thread
Page 2
1, 2, 3... 19, 20, 21
Go to Page:
Author
Thread Post
Bugwings
Level 70
Majestic Sculptor
Joined: 8/22/2020
Threads: 4
Posts: 40
Posted: 9/12/2020 at 4:54 AM
Post #11
I'm not sure if this can be fixed at all, but that thing that happens in the inventory when you're using an item like a shovel and it has that pop-up saying you got a shovel, it reloads the page and brings you back to the top, which is a bit frustrating when you have a lot of items like that to use. It would be nice if it could just be a normal pop-up like most of the other items have
Bassarid
Level 70
The Tender
Joined: 3/19/2020
Threads: 2
Posts: 52
Posted: 9/12/2020 at 4:54 AM
Post #12
Moving multiple inventory items at once.
Meeku
Level 70
Fancy Pants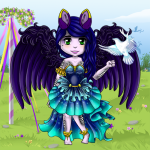 Joined: 7/20/2018
Threads: 7
Posts: 94
Posted: 9/12/2020 at 5:02 AM
Post #13
Id love to be able to bulk move pets within the same stable to a different tab...
Scathreoite
Level 70
Master Egg Hunter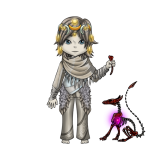 Joined: 11/2/2014
Threads: 40
Posts: 2,451
Posted: 9/12/2020 at 5:03 AM
Post #14
Inventory not sending us back to the first tab every time we open something.

Mission Satchels keep you on the tab you opened it on, so the fact that things like contest reward pouches and... pretty much every other openable send you back to tab1 just makes us sad.
ah, looks like someone... already posted something similar to this while we were spending an eternity typing it
Edited By Scathreoite on 9/12/2020 at 5:04 AM.
Niverus
Level 70
Snow Wars Champion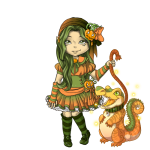 Joined: 2/11/2018
Threads: 286
Posts: 6,888
Posted: 9/12/2020 at 5:12 AM
Post #15
It would be terrific if, when removing something from the broker/buying something off the broker, we wouldn't be sent back to the start of the search/our broker inventory. (If we could remain on the same page as where the item we removed/bought was located.)
Tigress
Level 70
Sweet Solver
Joined: 5/17/2015
Threads: 252
Posts: 6,319
Posted: 9/12/2020 at 5:19 AM
Post #16
Reordering tabs in stables by dragging them around :)

(would also like to say that I like all the suggestions thus far)
Edited By Tigress on 9/12/2020 at 5:19 AM.
Desirai
Level 70
Omniscient Sculptor
Joined: 7/26/2020
Threads: 4
Posts: 56
Posted: 9/12/2020 at 5:32 AM
Post #17
Make it so all the pages are the same. When you visit different parts of the site your avatar and stats come and go, and on some parts of the site the text lights up orange with new alerts but is normal in other pages. So avatar and stats on every page and highlighted texts on every page
Furrychild
Level 70
Knight
Joined: 1/28/2020
Threads: 114
Posts: 2,669
Posted: 9/12/2020 at 5:50 AM
Post #18
i wasn't sure if we ping or not so i pinged



maybe a search function in Advanced search to look for pets that are regeneratable...
Asviloka
Level 70
Ghost Writer
Joined: 3/12/2014
Threads: 88
Posts: 1,883
Posted: 9/12/2020 at 6:08 AM
Post #19
Reordering stables by typing a number, or click-and-drag, or anything but moving them one at a time one slot at a time while the page jumps back to the start of the list every time.
Silverkitsu
Level 70
Sylestiologist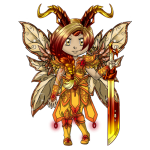 Joined: 8/24/2016
Threads: 138
Posts: 1,797
Posted: 9/12/2020 at 6:17 AM
Post #20
I'd love it if mission satchels opened as a stack like the festival beach supplies.
Go to Page:
1, 2, 3... 19, 20, 21
Go to Top
This Page loaded in 0.017 seconds.
Terms of Service | Privacy Policy | Contact Us | Credits | Job Opportunities
© Copyright 2011-2020 Sylestia Games LLC.
All names and logos associated with Sylestia are Trademarks of Sylestia Games LLC.
All other trademarks are the property of their respective owners.
For questions, comments, or concerns please email at Support@Sylestia.com.