Overview
Stables
Hatchery
Inventory
Wardrobe
Referrals
Settings
Seasonal Festival
World Map
Generator
Breeding Grounds
Nurturing Grounds
Party
Task Log
Mission Log
Quest Log
Themed Pet Codex
Player Trades
Trade Broker
Currency Exchange
Eggling Auction
Pick A Door
Official Games
Un-Official Games
Jinxie's Jamboree
Festival Shop
Diamond Shop
Avatar Shop
Scale Shop
Inbox
Forums
Community Polls
Advanced Search
May 25th, 2022

166 Online
10:56 AM
Advanced Search




Active Players on Sylestia
Category
Total
Yesterday
Players
3,245
587
Sylestia Pet Data
Category
Total
Yesterday
Pets
7,072,065
3,004
Generated
536,130
288
Captured
1,057,487
537
Bred
5,478,448
2,179
Statistics updated daily at midnight
Recent Announcements
Thread
Posted
Spring Festival Pet Tr.. May 14 Spring Festival Overvi.. May 14 Ancient Temple - The 4.. May 8 Diamond Shop Update Apr 18 Regarding Frequent Log.. Apr 18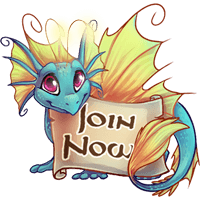 Forum Index > Pet Marketplace > ~Themed Pets Swap Center 2.0~
Page 6
1, 2, 3, 4, 5, 6
Go to Page:
Author
Thread Post
Mooncat93
Level 60
The Kind-Hearted
Joined: 10/19/2021
Threads: 2
Posts: 13
Posted: 12/29/2021 at 9:46 AM
Post #51
I am looking for: Nixies, Luporas, Perfumes for use in the festival explore zone, Gold (I'm broke, y'all)

I am selling/trading:


This female Woodland Lunemara. Traits are Mutation One: (II) Forest Spirit Antennae and Mutation Two: (AA) Firefly.
SpaceElf1
Level 75
Sylestian Influencer
Joined: 9/17/2014
Threads: 592
Posts: 11,879
Posted: 12/31/2021 at 3:11 PM
Post #52
I could totally use this Lune girl, Mooncat. How much gold would you want?
Shadowmoonwolves
Level 75
Fabled Ice Carver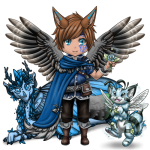 Joined: 12/20/2021
Threads: 5
Posts: 50
Posted: 12/31/2021 at 8:40 PM
Post #53
Hello folks!

I have the following sylvies from the Howling Pass that I'm looking to trade for any of the following: Black Ice Griffi, Mountain's Peak Nytekrie, Frosted Cookie Ferrikki, Ice Shards Lupora. I'd prefer for a male of the first three.

All for-trade and for-sale pets are on tab 2 of my stable except for the last two, which are in my hatchery.
https://www.sylestia.com/stables/
https://www.sylestia.com/view/hatchery/?userid=154588


Edited By Shadowmoonwolves on 12/31/2021 at 8:43 PM.
Pupstar
Level 73
Majestic Ice Carver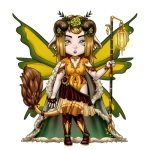 Joined: 12/23/2021
Threads: 2
Posts: 25
Posted: 1/10/2022 at 4:41 PM
Post #54
https://www.sylestia.com/view/pets/?petid=6779264

Looking to trade Nomad Vul for Yeti Lupora c:
Snowystream
Level 60
The Fortuitous
Joined: 2/19/2022
Threads: 17
Posts: 270
Posted: 4/17/2022 at 6:54 PM
Post #55
I am Looking For:
Nothing specific ATM


I can Offer:
Nothing specific ATM


I am Selling/Trading:
Holiday cheers aeridini

https://www.sylestia.com/view/pets/?petid=6956976
Ssaxolotl
Level 16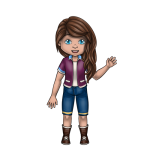 Joined: 5/21/2022
Threads: 3
Posts: 34
Posted: 5/22/2022 at 12:45 PM
Post #56
I have a Rotten Gourd Sylvorpa. would you trade it for the Brilliant Sunset Ferrikki or Dawning Equinox Zolnixi. or any other ferrikki or zolnixi.
Go to Page:
1, 2, 3, 4, 5, 6
Go to Top
This Page loaded in 0.017 seconds.
Terms of Service | Privacy Policy | Contact Us | Credits | Job Opportunities
© Copyright 2011-2022 Sylestia Games LLC.
All names and logos associated with Sylestia are Trademarks of Sylestia Games LLC.
All other trademarks are the property of their respective owners.
For questions, comments, or concerns please email at Support@Sylestia.com.