Overview
Stables
Hatchery
Inventory
Wardrobe
Referrals
Settings
Seasonal Festival
World Map
Generator
Breeding Grounds
Nurturing Grounds
Party
Task Log
Mission Log
Quest Log
Themed Pet Codex
Player Trades
Trade Broker
Currency Exchange
Eggling Auction
Pick A Door
Official Games
Un-Official Games
Jinxie's Jamboree
Festival Shop
Diamond Shop
Avatar Shop
Scale Shop
Inbox
Forums
Community Polls
Advanced Search
October 1st, 2022

115 Online
3:32 PM
Advanced Search




Active Players on Sylestia
Category
Total
Yesterday
Players
3,246
530
Sylestia Pet Data
Category
Total
Yesterday
Pets
7,340,310
1,192
Generated
565,384
17
Captured
1,090,217
54
Bred
5,684,685
1,121
Statistics updated daily at midnight
Recent Announcements
Thread
Posted
Labor Day Diamond Sale Sep 1 Faelora Revamp Update Aug 30 New Feature: Festival.. Aug 17 Summer Festival Pet Tr.. Aug 15 Summer Festival Overvi.. Aug 11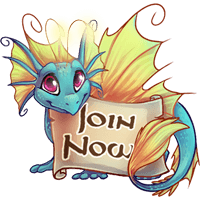 Forum Index > Pet Marketplace > ~Themed Pets Swap Center 2.0~
Page 6
1, 2, 3, 4, 5, 6, 7
Go to Page:
Author
Thread Post
Mooncat93
Level 61
The Kind-Hearted
Joined: 10/19/2021
Threads: 2
Posts: 13
Posted: 12/29/2021 at 9:46 AM
Post #51
I am looking for: Nixies, Luporas, Perfumes for use in the festival explore zone, Gold (I'm broke, y'all)

I am selling/trading:


This female Woodland Lunemara. Traits are Mutation One: (II) Forest Spirit Antennae and Mutation Two: (AA) Firefly.
SpaceElf1
Level 75
Nature Walker
Joined: 9/17/2014
Threads: 607
Posts: 12,061
Posted: 12/31/2021 at 3:11 PM
Post #52
I could totally use this Lune girl, Mooncat. How much gold would you want?
Shadowmoonwolves
Level 75
High Druid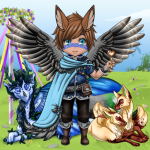 Joined: 12/20/2021
Threads: 8
Posts: 111
Posted: 12/31/2021 at 8:40 PM
Post #53
Hello folks!

I have the following sylvies from the Howling Pass that I'm looking to trade for any of the following: Black Ice Griffi, Mountain's Peak Nytekrie, Frosted Cookie Ferrikki, Ice Shards Lupora. I'd prefer for a male of the first three.

All for-trade and for-sale pets are on tab 2 of my stable except for the last two, which are in my hatchery.
https://www.sylestia.com/stables/
https://www.sylestia.com/view/hatchery/?userid=154588


Edited By Shadowmoonwolves on 12/31/2021 at 8:43 PM.
Pupstar
Level 75
Warden of Umbra
Joined: 12/23/2021
Threads: 2
Posts: 32
Posted: 1/10/2022 at 4:41 PM
Post #54
https://www.sylestia.com/view/pets/?petid=6779264

Looking to trade Nomad Vul for Yeti Lupora c:
Snowystream
Level 60
Fancy Pants
Joined: 2/19/2022
Threads: 19
Posts: 287
Posted: 4/17/2022 at 6:54 PM
Post #55
I am Looking For:
Nothing specific ATM


I can Offer:
Nothing specific ATM


I am Selling/Trading:
Holiday cheers aeridini

https://www.sylestia.com/view/pets/?petid=6956976
Ssaxolotl
Level 18
Joined: 5/21/2022
Threads: 10
Posts: 96
Posted: 5/22/2022 at 12:45 PM
Post #56
I have a Rotten Gourd Sylvorpa. would you trade it for the Brilliant Sunset Ferrikki or Dawning Equinox Zolnixi. or any other ferrikki or zolnixi.
Sashiku
Level 57
The Perfectionist
Joined: 5/21/2017
Threads: 10
Posts: 132
Posted: 6/20/2022 at 4:49 PM
Post #57

Spring Dawn Bulbori




Midnight Frost Bulbori



Frosted Pinecone Luffox



Carnival Iris Kelpari



Frosted Bulbori

Not looking for anything specific, but I love Bulbori, Luffox, and Ferriki.
Edited By Sashiku on 6/20/2022 at 4:53 PM.
Infitlizards
Level 66
The Tender
Joined: 5/12/2022
Threads: 19
Posts: 278
Posted: 7/4/2022 at 12:23 AM
Post #58
Please Pm me if interested or you can reply Here

Looking for
Purebred or Tagged for ether i'm not picky trade wise
Stargazer Faelora
i'm not picky on gender or traits
not looking for anything with Mutations 1 & 3

Garden Flamingo Lightra Female
if i could get one that has; magma runes - leg fur or ornate crest i'd die but as long as i have a female to pair with my prexisting male i'd be overjoyed

Up for Trade


Tagged Stargazer Lilly Faelora


Male - Visual Antelope + Hidden Zebra
Gentically Tested only
Adolescent



Female - Carried Flowered Headdress
Gentically Tested only
Hatchling



Tagged 3Vis Ametrine Explosion Zolnixi


Unknown - Uknown 3 Visual Traits
Eggling
-i can gentically test if wanted-
recived this as a reward and i'm not super big on this theme or the zolnixi
Edited By Infitlizards on 7/24/2022 at 7:59 PM.
Zolnixigirlalpha
Level 27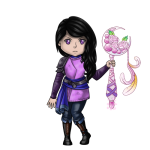 Joined: 12/25/2021
Threads: 8
Posts: 88
Posted: 7/24/2022 at 7:52 PM
Post #59
Looking for: Most themed zolnixies, DM me with your offer. clickable wasnt working
Selling:


https://www.sylestia.com/view/pets/?petid=7197746
Purebred sweet fragrance zolnixi, No vis, not tested.



https://www.sylestia.com/view/pets/?petid=7188948
Purebred emperors dragon zolnixi, all visible genes



https://www.sylestia.com/view/pets/?petid=7188941
Full vis purebred cute witch, this isn't the one I'm selling exactly, but it will have all the genes, and can come in the pink color scheme too.


I Don't have them yet, but would also sell the offspring of my zolnies, below is a list of the ones I have ad what genes they have
Emperor's dragon: many colors, all genes
Cute witch: two colors, all genes
Dawning equinox: possible chow tail
Patriotic: life runes, ornate spangles, marble fox, banded stripes, advanced runes, tri tailes
Blue jay: none
Lagoon mermaid: Mermaid myrmidon runes
Whispering shadows: twisted root armour
Volcanic glass: paint, sea darter, mystic orblss, comet moth wings
Fawn:double stripes, fallow deer, butterfly wings
Spring storm: tribal stripes, back stripes
Sweet fragrance:glowwing stripes
Oriole: ornate spangles, african painted
Edited By Zolnixigirlalpha on 8/9/2022 at 9:18 PM.
Alphawolf109
Level 60
Templar
Joined: 3/19/2021
Threads: 23
Posts: 181
Posted: 7/24/2022 at 8:01 PM
Post #60
Looking for: Most themed zolnixies
sorry clickable images wasnt working for me
selling: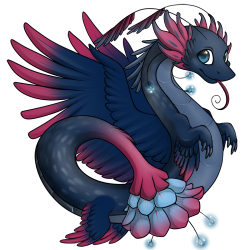 https://www.sylestia.com/view/pets/?petid=7162873
Purebred glowing garden aeridini, 2 carried mutations



https://www.sylestia.com/view/pets/?petid=7162867
Purebred Glowing garden aeridini, 3 carried mutations
Edited By Alphawolf109 on 8/4/2022 at 3:15 PM.
Go to Page:
1, 2, 3, 4, 5, 6, 7
Go to Top
This Page loaded in 0.045 seconds.
Terms of Service | Privacy Policy | Contact Us | Credits | Job Opportunities
© Copyright 2011-2022 Sylestia Games LLC.
All names and logos associated with Sylestia are Trademarks of Sylestia Games LLC.
All other trademarks are the property of their respective owners.
For questions, comments, or concerns please email at Support@Sylestia.com.