Overview
Stables
Hatchery
Inventory
Wardrobe
Referrals
Settings
Seasonal Festival
World Map
Generator
Breeding Grounds
Nurturing Grounds
Party
Task Log
Mission Log
Quest Log
Themed Pet Codex
Player Trades
Trade Broker
Currency Exchange
Eggling Auction
Pick A Door
Official Games
Un-Official Games
Jinxie's Jamboree
Festival Shop
Diamond Shop
Avatar Shop
Scale Shop
Inbox
Forums
Community Polls
Advanced Search
August 10th, 2022

118 Online
2:36 PM
Advanced Search




Active Players on Sylestia
Category
Total
Yesterday
Players
3,449
478
Sylestia Pet Data
Category
Total
Yesterday
Pets
7,229,177
2,797
Generated
551,950
35
Captured
1,074,101
68
Bred
5,603,112
2,694
Statistics updated daily at midnight
Recent Announcements
Thread
Posted
Patriotic Event Pet Tr.. Jul 1 Patriotic Event Overvi.. Jul 1 Change to Pet Public S.. Jun 8 Spring Festival Pet Tr.. May 14 Spring Festival Overvi.. May 14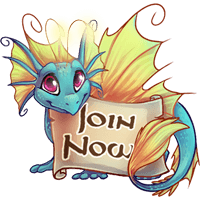 Forum Index > Pet Marketplace > ~Themed Pets Swap Center 2.0~
Page 5
1, 2, 3, 4, 5, 6
Go to Page:
Author
Thread Post
Glaselkj11
Level 66
Candy Dispenser
Joined: 7/9/2019
Threads: 0
Posts: 96
Posted: 5/30/2021 at 5:36 PM
Post #41
im looking for female ferikki and female puffadores for puffadore female genes on the puffadore should has two genes only head and body item i exchange my pets i hv for sale for any of them if u hv any like this make sure to message me about the sale pet of mine that u want i also exchange my mokko for a female ferrikki message me if u hv one u like to give for my mokko ok?
Painteventer
Level 75
Grand Protector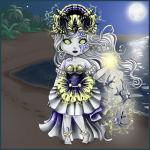 Joined: 1/13/2018
Threads: 52
Posts: 1,528
Posted: 6/23/2021 at 1:54 PM
Post #42
Trading several spring themes


FP aeri- mostly want something with the same trait slots. would also accept something with jeweled feathers.


RS Griffi- looking for different g1's, also would love something with chicken tail or druidic essence, but open to everything except feathered wings


DP Griffi- looking for different g1 traits, also would love any chicken tail, dragon tail. dont really want any g3's or feathered wings


RS Kelp- want to trade for a male with kelp armor.
WP Lig- looking for magma runes, floral henna, monarch butterfly, butterfly design, panthera, or petal wings. will pay a bit extra for one with any of those g3's and petal wings


BE Mork- would like a different g3
PH Neph- looking for feathered wings or fairy light wings


FF neph's- I mostly just want to get rid of the butterfly wings, but if i could get something with monarch butterfly, glowing sea, uromastyx, spectral wings, feathered wings, or fairy light wings thatd be great.


ND Nyte- not after anything in particular, just throw stuff at me


VL Puff- looking for a differnt g3, also would love to get ice wings or aristocrat tail
WW puff- not super picky, but would love peacock wings or aristocrat traits


PR qit- mainly want some combo of g1/g2/g3, though would also really like m1 carousel(male only), circus wear, spring flowers, jeweled ribbons or m2 Lux locks of course haha
SP qit- open to most any combo though no rainbow, and for mutations only interested in traits listed above, peacock armor, lux locks or nebula mane, or feathered wings


BR ryo- want another gene/mutation combo. open to any genes except leaf veins and excluding mutations cyberpunk armor, shadow wings, jester crest, and the masks
Marionettez
Level 60
The Sweet Tooth
Joined: 7/14/2019
Threads: 93
Posts: 2,283
Posted: 6/28/2021 at 2:56 PM
Post #43
Looking for: Gold, other themes (Ryos, Zols, Rikkis, Lups, Syls), Sylvorpa essences

v=Visible, h=Hidden, c=Carried

Themed Aurleon:

Nevermore Aurleon (2v, 1h, 4c)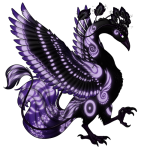 Themed Bulbori:

Baby Lamb Bulbori (2c)



Darling Deer Bulbori (1c)



Devious Bulbori (1v, 1h, 2c)



Forbidden Spell Bulbori (1v, 2c)



Gray Bunny Bulbori (1c)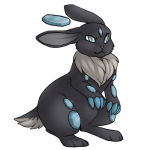 Morning Mango Bulbori (2c)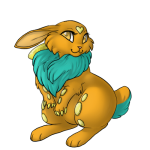 Siren's Song Bulbori (3c)



Toffee Treat Bulbori (4c)



Themed Draeyl:

Blue-Tailed Skink Draeyl (2c)



Themed Faelora:

Coral Bliss Faelora (1v)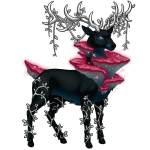 Delicate Bouquet Faelora (x2)
(2c)



(4c)



Horned Caterpillar Faelora (1v, 2c)



Vibrant Bloom Faelora (3c)






Still updating this, just needed to get it out.
Please PM me to offer
Edited By Marionettez on 11/25/2021 at 12:05 AM.
Jakecastaway
Level 69
The Artistic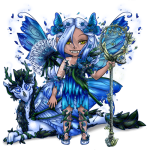 Joined: 3/6/2016
Threads: 11
Posts: 203
Posted: 8/28/2021 at 1:35 PM
Post #44
If you're still looking for themed Luporas, I have two Seashell Luporas, one male and one female
Jakecastaway
Level 69
The Artistic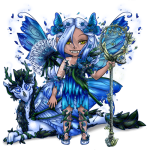 Joined: 3/6/2016
Threads: 11
Posts: 203
Posted: 8/28/2021 at 1:42 PM
Post #45
I have two Seashell Lupora, one male one female, and three Midsummer Night Zolnixi, one male two female, that are for sale/trade
Jakecastaway
Level 69
The Artistic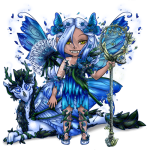 Joined: 3/6/2016
Threads: 11
Posts: 203
Posted: 9/20/2021 at 10:06 AM
Post #46
I will be breading these themed pets, let me know if anyone is looking for these and I'll sell them to you
Daisy Kelpari
Cute Witch Zolnixi
Midsummer Night Zolnixi
Seashell Lupora
Broken Heart Lupora
Vibrant Coleus Lupora
Patriotic Lupora
Volcanic Eruption Lupora
Winter's Night Lupora
Solar Eclipse Lupora
Red Dahlia Lupora

ps. most of the offspring I've been getting lately don't have much visible but are still themed pets

I will also breed the following if I can find a breeding partner(s) for them
Beach Day Sylvorpa
Patriotic Luffox
Breaking Tulip Bulbori
if you have a female of any of those three that you are willing to either sell to me or allow me to breed my pets with please let me know

Themed babies that I will breed when older and I have a partner
Milkweed Monarch Zolnixi
Tropical Fish Sylvorpa
Edited By Jakecastaway on 9/20/2021 at 5:40 PM.
Bluekit1
Level 24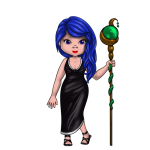 Joined: 7/27/2021
Threads: 1
Posts: 49
Posted: 9/21/2021 at 4:09 PM
Post #47
I have pets for sale
Goldenheart
Level 71
The Kind-Hearted
Joined: 9/4/2016
Threads: 252
Posts: 1,140
Posted: 11/18/2021 at 7:18 AM
Post #48
i have themed for swap
Edited By Goldenheart on 11/18/2021 at 7:19 AM.
Iowayshay
Level 70
Mojo Master
Joined: 9/18/2015
Threads: 23
Posts: 325
Posted: 12/9/2021 at 3:59 PM
Post #49
For trade:

Harvest Fairy Nephini!!



Cinnamon Eggnog Nephini!!



Rain Cloud Aeridini!!



Camellia Night Rider Aeridini!!!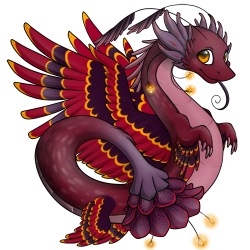 Black Diamond Puffadore!!!




LF: Nixi essences, pet dyes, Themed pets or pets with restricted traits! Preffered species are Griffis, Nixis, Kelparis, and Sylvorpas!
Edited By Iowayshay on 2/10/2022 at 10:14 AM.
Supersneakylink
Level 39
Majestic Ice Carver
Joined: 12/18/2021
Threads: 23
Posts: 154
Posted: 12/23/2021 at 9:15 PM
Post #50
Ive caught a few themed from howling pass and Id like to trade for other I like better.
I really like felines and canines the most. Heres a couple and more in my stables


https://www.sylestia.com/view/pets/?petid=6762144

https://www.sylestia.com/view/pets/?petid=6762110
Go to Page:
1, 2, 3, 4, 5, 6
Go to Top
This Page loaded in 0.055 seconds.
Terms of Service | Privacy Policy | Contact Us | Credits | Job Opportunities
© Copyright 2011-2022 Sylestia Games LLC.
All names and logos associated with Sylestia are Trademarks of Sylestia Games LLC.
All other trademarks are the property of their respective owners.
For questions, comments, or concerns please email at Support@Sylestia.com.