Overview
Stables
Hatchery
Inventory
Wardrobe
Referrals
Settings
Seasonal Festival
World Map
Generator
Breeding Grounds
Nurturing Grounds
Party
Task Log
Mission Log
Quest Log
Themed Pet Codex
Player Trades
Trade Broker
Currency Exchange
Eggling Auction
Pick A Door
Official Games
Un-Official Games
Jinxie's Jamboree
Festival Shop
Diamond Shop
Avatar Shop
Scale Shop
Inbox
Forums
Community Polls
Advanced Search
August 10th, 2022

117 Online
3:54 PM
Advanced Search




Active Players on Sylestia
Category
Total
Yesterday
Players
3,449
478
Sylestia Pet Data
Category
Total
Yesterday
Pets
7,229,177
2,797
Generated
551,950
35
Captured
1,074,101
68
Bred
5,603,112
2,694
Statistics updated daily at midnight
Recent Announcements
Thread
Posted
Patriotic Event Pet Tr.. Jul 1 Patriotic Event Overvi.. Jul 1 Change to Pet Public S.. Jun 8 Spring Festival Pet Tr.. May 14 Spring Festival Overvi.. May 14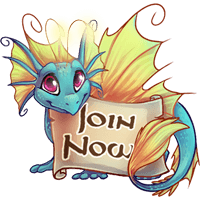 Forum Index > Pet Marketplace > ~Themed Pets Swap Center 2.0~
Page 3
1, 2, 3, 4, 5, 6
Go to Page:
Author
Thread Post
Ladybugjr
Level 62
Fancy Pants
Joined: 10/27/2018
Threads: 124
Posts: 2,396
Posted: 1/7/2021 at 2:55 PM
Post #21
Looking for:
Moonlight Magic Zolnixis (for a friend)(preferrably with Leaf wings and/or Fairy rings)
Gold
Diamonds

Selling:
Various themed pets listed on this thread (mostly the ones in my first stable tab for sale)
Edited By Hoooowlers on 1/7/2021 at 2:56 PM.
Sisithehybrid
Level 67
Joined: 10/18/2020
Threads: 3
Posts: 21
Posted: 1/16/2021 at 8:06 PM
Post #22
im selling/trading:

Glowing Garden Aeridini

no traits

what ill take for them: gold (the price they are set at), fressence (preferably ryo, zol, lup, qit, and vorpa), and essence (same species as in fressence)
Edited By Sisithehybrid on 1/17/2021 at 9:55 AM.
Ethernalflame
Level 55
The Perfectionist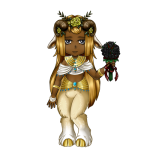 Joined: 1/5/2021
Threads: 46
Posts: 1,866
Posted: 2/4/2021 at 9:41 AM
Post #23
I am Looking For:
any rikiki puff or nixi


I can Offer:

pets
coins
avi items


I am Selling/Trading:
[
Frawn
Level 73
High Druid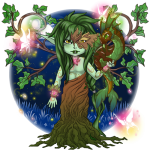 Joined: 10/4/2014
Threads: 46
Posts: 2,030
Posted: 2/12/2021 at 7:43 PM
Post #24
I am seeking:
Any themed Sylvorpa, tagged or PBO with the below traits
(not interested in 6V PBO as I like to breed my own, but 3-4V is ok)

I can offer:
Gold, sometimes diamonds
Anything from my catalog of Sylvorpas, from 2V to 6V PBO
(I don't deal in other species)



Desired Sylvorpa Traits:
G1: Mantis Shrimp, Luminous Gecko, Seashell, Lionfish, Spotted Drum, Water Tiger, Clown Triggerfish, Spark Stripes, Amazonian, Nereid Spots
G2: Water Sprite, Achilles Tang, Alpine Newt
G3: Pollen Markings, Iridescence, Saltwater Betta
M1: Body Webbing, Bio-luminescent Spines, Seashells, Sea Fur, Encroaching Seaweed
M2: Fairy Wings, Lotus Flowers
M3: Angler Lights, Seaweed Whirlwind, Floating Lotus, Fairy Crown, Lucky Dust, Nereid Crown, Water Dragon Horns, Spring Blossoms


This posting pretty much applies to the foreseeable future...years maybe.
Autumnkirin
Level 65
The Kind-Hearted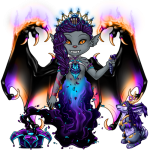 Joined: 3/15/2018
Threads: 9
Posts: 52
Posted: 2/13/2021 at 3:02 PM
Post #25
All were sold
Edited By Autumnkirin on 2/20/2021 at 7:25 PM.
Painteventer
Level 75
Grand Protector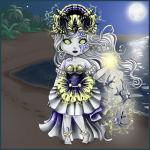 Joined: 1/13/2018
Threads: 52
Posts: 1,528
Posted: 3/15/2021 at 11:41 AM
Post #26
I ended up with two that have the exact same traits. I want to trade one for another AD nyte that has the dragon mask trait traded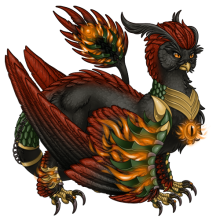 Edited By Painteventer on 5/5/2021 at 4:25 PM.
Queenblister
Level 26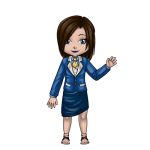 Joined: 3/15/2021
Threads: 1
Posts: 3
Posted: 3/16/2021 at 1:34 PM
Post #27
I am new here so I don't know the names of these pets but they're for sale. They are the cheapest pets around! Go to my stable and buy them before it's too late! They're almost all gone!
Phoenixwinchester
Level 60
The Kind-Hearted
Joined: 7/15/2018
Threads: 106
Posts: 1,765
Posted: 4/25/2021 at 5:23 PM
Post #28
I am Looking For:
Themed Zolnixi and Lupora (that I don't have or one with more visible traits)


I can Offer:

Gold
Diamonds
Other Themed Pets


I am Selling/Trading:

Pet sale forum - Mainly Themed Zolnixi and Lupora + Sometimes a few spare misc themes
https://www.sylestia.com/forums/?thread=95406&page=1
Edited By Phoenixwinchester on 8/28/2021 at 7:44 PM.
Tisquares
Level 75
The Eggstraordinaire
Joined: 10/28/2020
Threads: 43
Posts: 1,172
Posted: 5/16/2021 at 1:41 PM
Post #29
Looking For:
- Papaya Sylvorpa with at least one Trait, carried or visible

Can Offer:
- Gold (I usually scale up price depending on Traits)
- Infertilzing
- Genetic Testing
- Various Avatar Items (please specify what you're looking for)
- Various Themed (please specify species you're looking for)
- Various Seeds (please specify what you're looking for)

Things on Sale Now (or available to be traded):
Pair of Dusky Winter Rose Vulnyxes - selling together for 20k Gold or 10 Diamonds.


Will add more. Currently sorting.
Zolnixi
Level 65
Majestic Green Thumb
Joined: 7/3/2020
Threads: 43
Posts: 1,723
Posted: 5/17/2021 at 8:04 PM
Post #30

interested in this gal?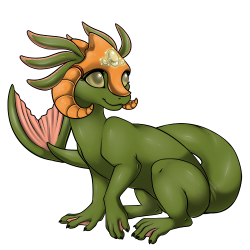 Go to Page:
1, 2, 3, 4, 5, 6
Go to Top
This Page loaded in 0.042 seconds.
Terms of Service | Privacy Policy | Contact Us | Credits | Job Opportunities
© Copyright 2011-2022 Sylestia Games LLC.
All names and logos associated with Sylestia are Trademarks of Sylestia Games LLC.
All other trademarks are the property of their respective owners.
For questions, comments, or concerns please email at Support@Sylestia.com.