Home
Overview
Stables
Hatchery
Inventory
Wardrobe
Referrals
Settings
Seasonal Festival
World Map
Generator
Breeding Grounds
Nurturing Grounds
Party
Task Log
Mission Log
Quest Log
Themed Pet Codex
Player Trades
Trade Broker
Currency Exchange
Eggling Auction
Pick a Door
Official Games
Un-Official Games
Jinxie's Jamboree
Festival Shop
Diamond Shop
Avatar Shop
Scale Shop
Inbox
Forums
Community Polls
Advanced Search
November 27th, 2022

120 Online
9:24 AM
Advanced Search




Active Players on Sylestia
Category
Total
Yesterday
Players
3,211
553
Sylestia Pet Data
Category
Total
Yesterday
Pets
7,442,491
2,544
Generated
575,537
499
Captured
1,102,856
232
Bred
5,764,062
1,813
Statistics updated daily at midnight
Recent Announcements
Thread
Posted
New Feature: Trait Ext.. Nov 22 Black Friday Extravaga.. Nov 22 Revamped Feature: Hatc.. Nov 15 Fall Festival Pet Trai.. Oct 27 Fall Festival Overview Oct 27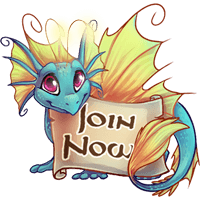 Forum Index > Pet Marketplace > ~Themed Pets Swap Center 2.0~
Page 7
1, 2, 3, 4, 5, 6, 7
Go to Page:
Author
Thread Post
Jakecastaway
Level 72
The Artistic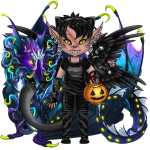 Joined: 3/6/2016
Threads: 11
Posts: 232
Posted: 9/1/2022 at 9:25 PM
Post #61
I am Looking For:
Summer Sequoia Ferrikki
Peppercorn Vine Ferrikk
Maireener Shell Nephini
Breaking Dawn Nephini
most themed Lups


I can Offer:
a purebred offspring of any of my themed pets


I am Selling/Trading:
whatever is in my for sale stable
https://www.sylestia.com/stables/?stable=176330&tab=1
Edited By Jakecastaway on 10/4/2022 at 12:10 PM.
Sovereign
Level 65
Majestic Green Thumb
Joined: 1/15/2014
Threads: 2
Posts: 76
Posted: 9/12/2022 at 8:43 PM
Post #62
Have:
Horseman Qitari
https://www.sylestia.com/stables/?stable=177117&tab=1

Star-crossed Griffi (they're everywhere in my Stables)
A couple Peppercorn Vine Ferriki (for example:)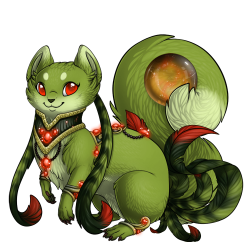 A couple Floral Victorian Ferrikki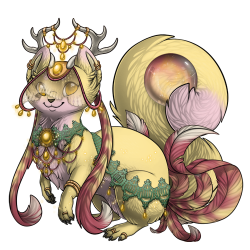 Sugar Dancer Lupora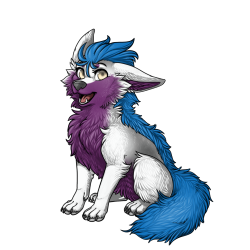 Sugar Lupora has:
Mutation Two: (JJ) Fire Dancer's Mane
Mutation Three: (JJ) Fire Dancer's Horns




Seeking
Thermal Lionfish Lighira (can be in catalyst form, egg, hatched)
Evening Show Zolnixi
Gold
Themed Trait Disrupters
Sculpting Materials
Majestic Tools/Catalysts
Edited By Sovereign on 9/19/2022 at 2:39 AM.
Slasherkiller
Level 18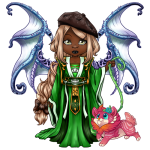 Joined: 9/13/2022
Threads: 8
Posts: 22
Posted: 9/13/2022 at 12:20 PM
Post #63
im looking for a female Zolnixi
im offering 1,100
I am trading nothing
Hershey
Level 75
The Kind-Hearted
Joined: 2/13/2016
Threads: 52
Posts: 5,432
Posted: 9/13/2022 at 5:59 PM
Post #64
Looking for:
Things on this list



Can offer:
Free testing

Some non tradables (2 greater dyes, 3 lesser dyes, and a magical pie)

Purebreds from any of my pairs



Catas:
[Bulbori] Coral Reef

[Faelora] Triggerfish cata

[Faelora (Aged)] Coral Bliss

[Kelpari] Mango Juice

[Nytekrie] Jade Tiger cata

[Sylvorpa] Siren Song


(i'm so sorry, i didn't mean to ping you)
Edited By Hershey on 9/19/2022 at 1:22 PM.
Catscat111
Level 64
Candy Dispenser
Joined: 3/28/2022
Threads: 1
Posts: 3
Posted: 9/16/2022 at 11:34 PM
Post #65
Link: https://www.sylestia.com/forums/?thread=91066&page=6#59
Author: Zolnixigirlalpha
Time Posted: 7/24/2022 at 7:52 PM
Looking for: Most themed zolnixies, DM me with your offer. clickable wasnt working
Selling:


https://www.sylestia.com/view/pets/?petid=7197746
Purebred sweet fragrance zolnixi, No vis, not tested.



https://www.sylestia.com/view/pets/?petid=7188948
Purebred emperors dragon zolnixi, all visible genes



https://www.sylestia.com/view/pets/?petid=7188941
Full vis purebred cute witch, this isn't the one I'm selling exactly, but it will have all the genes, and can come in the pink color scheme too.


I Don't have them yet, but would also sell the offspring of my zolnies, below is a list of the ones I have ad what genes they have
Emperor's dragon: many colors, all genes
Cute witch: two colors, all genes
Dawning equinox: possible chow tail
Patriotic: life runes, ornate spangles, marble fox, banded stripes, advanced runes, tri tailes
Blue jay: none
Lagoon mermaid: Mermaid myrmidon runes
Whispering shadows: twisted root armour
Volcanic glass: paint, sea darter, mystic orblss, comet moth wings
Fawn:double stripes, fallow deer, butterfly wings
Spring storm: tribal stripes, back stripes
Sweet fragrance:glowwing stripes
Oriole: ornate spangles, african painted

How much to Breed the Dragon Zol?
Helenahyena
Level 72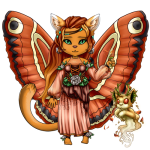 Joined: 2/17/2018
Threads: 1
Posts: 15
Posted: 9/25/2022 at 2:42 PM
Post #66
I have several themed pets available for public sale for 10,000g in the last tab of my stables including;

Dark Magic Kelpari, Malabar Squirrel Kelpari, Jack-o'-lantern Morkko, Magical Starling Nytekrie, Somber Sunset Nytekrie, Early Frost Zolnixi, Apple Crisp Aurleon, and Feline Familiar Vulnyx.

None of them have many genes, but they all have at least 1. I need them gone asap.
Xxpeachyxx
Level 39
The Kind-Hearted
Joined: 10/8/2022
Threads: 2
Posts: 49
Posted: 11/26/2022 at 9:59 PM
Post #67
I am looking for nothing specific but I love Ferikkis and Fal. I also quite like Griffi (Themed)

I can offer up to 20,000 Gold or any of my Themed as long as I approve of it first :)
Go to Page:
1, 2, 3, 4, 5, 6, 7
Go to Top
This Page loaded in 0.038 seconds.
Terms of Service | Privacy Policy | Contact Us | Credits | Job Opportunities




© Copyright 2011-2022 Sylestia Games LLC.
All names and logos associated with Sylestia are Trademarks of Sylestia Games LLC.
All other trademarks are the property of their respective owners.
For questions, comments, or concerns please email at Support@Sylestia.com.