Overview
Stables
Hatchery
Inventory
Wardrobe
Referrals
Settings
Seasonal Festival
World Map
Generator
Breeding Grounds
Nurturing Grounds
Party
Task Log
Mission Log
Quest Log
Player Trades
Trade Broker
Currency Exchange
Eggling Auction
Pick A Door
Official Games
Un-Official Games
Jinxie's Jamboree
Festival Shop
Diamond Shop
Avatar Shop
Scale Shop
Inbox
Forums
Community Polls
Advanced Search
February 26th, 2020

169 Online
11:55 AM
Advanced Search
Active Players on Sylestia
Category
Total
Yesterday
Players
6,875
964
Sylestia Pet Data
Category
Total
Yesterday
Pets
5,480,884
1,843
Generated
404,832
68
Captured
848,222
166
Bred
4,227,830
1,609
Statistics updated daily at midnight
Recent Announcements
Thread
Posted
Week of Love Overview Feb 13 New Feature: Nurturing.. Feb 9 Winter Festival Pet Tr.. Dec 26 Winter Festival Diamon.. Dec 23 Winter Festival Overvi.. Dec 22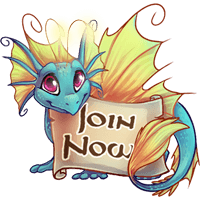 Forum Index > Official Games and Contests > 2020 Week of Love - Create Sylestia Vale...
Page 1
1, 2, 3, 4, 5, 6
Go to Page:
Author
Thread Post
Krinadon
Level 70
Guardian of the Realm
Site Administrator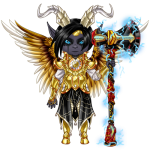 Joined: 12/17/2012
Threads: 805
Posts: 11,860
Posted: 2/12/2020 at 11:02 AM
Post #1
Create a Sylestia Valentine


Rules

No Reserving Posts

1. You must create a Sylestia themed Valentine using real life arts and crafts. Any types of materials may be used as long as your finished item is Sylestia themed and resembles a Valentine.

2. You must provide at least 3 progress pictures of the creation of your Valentine. Each picture must include your Sylestia Username and the Date. You must upload your pictures to an image uploading site, such as http://imgur.com. Failing to follow this rule will automatically disqualify your entry.

3. In order to quality as an entry, the entry must look like it actually required effort. Please do not just throw something together in 5 minutes with the goal of just simply earning the Participation Prizes. Faiona and I will be the sole judges of what we deem to qualify or not. We obviously are not going to be judging on skill for this part so as long as you actually put forth effort to make something, you have absolutely nothing to worry about. We just want to see everyone who participates put forth some effort as we feel that makes the Prizes and Raffle fair to everyone. =)

A Player Guide on How to Upload Images

4. You must submit your own entry. You cannot share an entry with other Players. You can, however, work together with other players on your own entries. You just have to of been the one to make it and the one to submit it.

5. The due date for submitting your entry is by the end of the 2020 Week of Love Event.

Prizes

There will be prizes awarded to 1st, 2nd, and 3rd place finishers. All entries will be judged and the winners will be selected by the Admins.

There will be a Participation Prize as well.

Example

Here is an example of a winning entry from a previous contest:





Have fun and enjoy!
Edited By Krinadon on 2/13/2020 at 4:53 AM.
H2o008
Level 61
Joined: 2/9/2020
Threads: 0
Posts: 2
Posted: 2/12/2020 at 12:37 PM
Post #2
Thanks for letting me know XD
Edited By H2o008 on 2/12/2020 at 10:26 PM.
Wanda
Level 67
The Perfectionist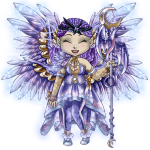 Joined: 3/10/2018
Threads: 185
Posts: 1,602
Posted: 2/12/2020 at 2:16 PM
Post #3
You have to make an actual craft, like with real materials, not design a sylesti.
Alphawolfspntwd
Level 58
Benevolent Brewer
Joined: 5/7/2019
Threads: 35
Posts: 426
Posted: 2/12/2020 at 2:26 PM
Post #4
I know I am not a mod or admin, but in order to add the image, please add [url]*insert link*[/ url] (Just remove the space between / and url) It will make it easier on the moderators.
Edited By Alphawolfspntwd on 2/12/2020 at 2:26 PM.
Puffyunicorn133
Level 69
The Sweet Tooth
Joined: 3/13/2019
Threads: 5
Posts: 85
Posted: 2/12/2020 at 3:42 PM
Post #5
does it need to be something like a craft with like food or can it be a drawing (im not doing just a drawing but like a sorta pop out thing with a forground midground and background if that makes sense .-.)
Picklethedarklord
Level 44
Stocking Stuffer
Joined: 2/21/2019
Threads: 99
Posts: 2,475
Posted: 2/12/2020 at 7:21 PM
Post #6
it can be anything as long as it is a real-life medium
Cececat7275
Level 70
The Tender
Joined: 4/25/2017
Threads: 115
Posts: 2,262
Posted: 2/12/2020 at 10:26 PM
Post #7
This sounds like fun, I'll have to remind myself to do it. ^^
Amberpaw
Level 70
Nature Walker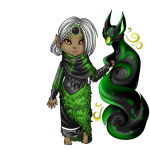 Joined: 6/16/2017
Threads: 85
Posts: 1,251
Posted: 2/12/2020 at 10:35 PM
Post #8
Oooooh Ill have to do this over the weekend :3
Now lets see if I can actually remember to post it this time~
Kattya
Level 70
Trickster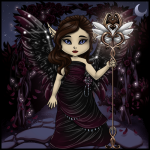 Joined: 4/16/2018
Threads: 81
Posts: 1,758
Posted: 2/13/2020 at 5:37 AM
Post #9
I have some ideas :D will have to work on this
Rosegold
Level 60
The Perfectionist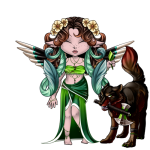 Joined: 6/11/2019
Threads: 5
Posts: 764
Posted: 2/13/2020 at 8:29 AM
Post #10
Pining myself for a reminder!
Go to Page:
1, 2, 3, 4, 5, 6
Go to Top
This Page loaded in 0.011 seconds.
Terms of Service | Privacy Policy | Contact Us | Credits
© Copyright 2011-2020 Sylestia Games LLC.
All names and logos associated with Sylestia are Trademarks of Sylestia Games LLC.
All other trademarks are the property of their respective owners.
For questions, comments, or concerns please email at Support@Sylestia.com.