Overview
Stables
Hatchery
Inventory
Wardrobe
Referrals
Settings
Seasonal Festival
World Map
Generator
Breeding Grounds
Nurturing Grounds
Party
Task Log
Mission Log
Quest Log
Player Trades
Trade Broker
Currency Exchange
Eggling Auction
Pick A Door
Official Games
Un-Official Games
Jinxie's Jamboree
Festival Shop
Diamond Shop
Avatar Shop
Scale Shop
Inbox
Forums
Community Polls
Advanced Search
August 12th, 2020

152 Online
10:21 PM
Advanced Search
Active Players on Sylestia
Category
Total
Yesterday
Players
5,243
779
Sylestia Pet Data
Category
Total
Yesterday
Pets
5,791,702
2,178
Generated
424,416
44
Captured
893,475
152
Bred
4,473,811
1,982
Statistics updated daily at midnight
Recent Announcements
Thread
Posted
Lost Grove Traits Show.. Jul 22 Lost Grove Restricted.. Jul 20 Patriotic Event Overvi.. Jul 3 Spring Festival Overvi.. May 23 Mother's Day Diamo.. May 10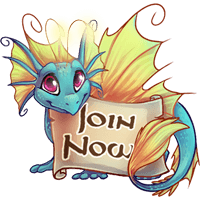 Forum Index > Official Games and Contests > 2020 Week of Love - Create Sylestia Vale...
Page 3
1, 2, 3, 4, 5, 6, 7, 8
Go to Page:
Author
Thread Post
Aspenanimations
Level 61
Trickster
Joined: 10/3/2019
Threads: 52
Posts: 1,995
Posted: 2/15/2020 at 6:30 PM
Post #21
huh that would explain a lot tbh
Amberfur
Level 70
Guardian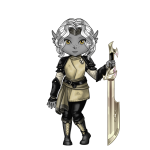 Joined: 6/16/2017
Threads: 90
Posts: 1,364
Posted: 2/15/2020 at 6:34 PM
Post #22
Finished mine! Note~ the date on my name in the last few photos, from the painting on, is two days late which is when I started.


Creating my Aurleons, I used an iPad as a light board to copy my original sketch.



Finished Aurleons, painted a nice sunset backdrop.



Front of the card



Finished inside
Penami
Level 70
Fancy Pants
Joined: 3/22/2019
Threads: 300
Posts: 5,876
Posted: 2/15/2020 at 7:44 PM
Post #23
I decided to do an acrylic painting

So first I did a black layer and, when it was still wet, use the back of the brush to scrape out an outline of a male and female Faelora.


Then I painted a dark green for a hill.


Then I added a heart and coloured the Faelora in.


Another view


(This looked way better when I was sketching it out)
Krinadon
Level 70
Guardian of the Realm
Site Administrator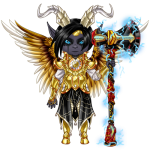 Joined: 12/17/2012
Threads: 823
Posts: 12,156
Posted: 2/16/2020 at 12:13 PM
Post #24
Link: https://www.sylestia.com/forums/?thread=86050&page=2#17
Author: Aspenanimations
Time Posted: 2/15/2020 at 12:21 AM
quick question would mine qualify?

also what did the pets originally look like? sometimes on really old threads i find pictures of the pets looking different


It would probably qualify, yes. But we would like to see it be some sort of Valentine (like a card). As it looks atm, your submission is just a picture of a pet. I'd suggest adding like a message or something like that to make it a Valentine.

Definition: A card sent, often anonymously, on St. Valentine's Day (February 14) to a person one loves.
Aspenanimations
Level 61
Trickster
Joined: 10/3/2019
Threads: 52
Posts: 1,995
Posted: 2/16/2020 at 12:19 PM
Post #25
ok thank you
Heilix
Level 66
The Kind-Hearted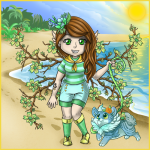 Joined: 2/2/2013
Threads: 4
Posts: 89
Posted: 2/16/2020 at 1:46 PM
Post #26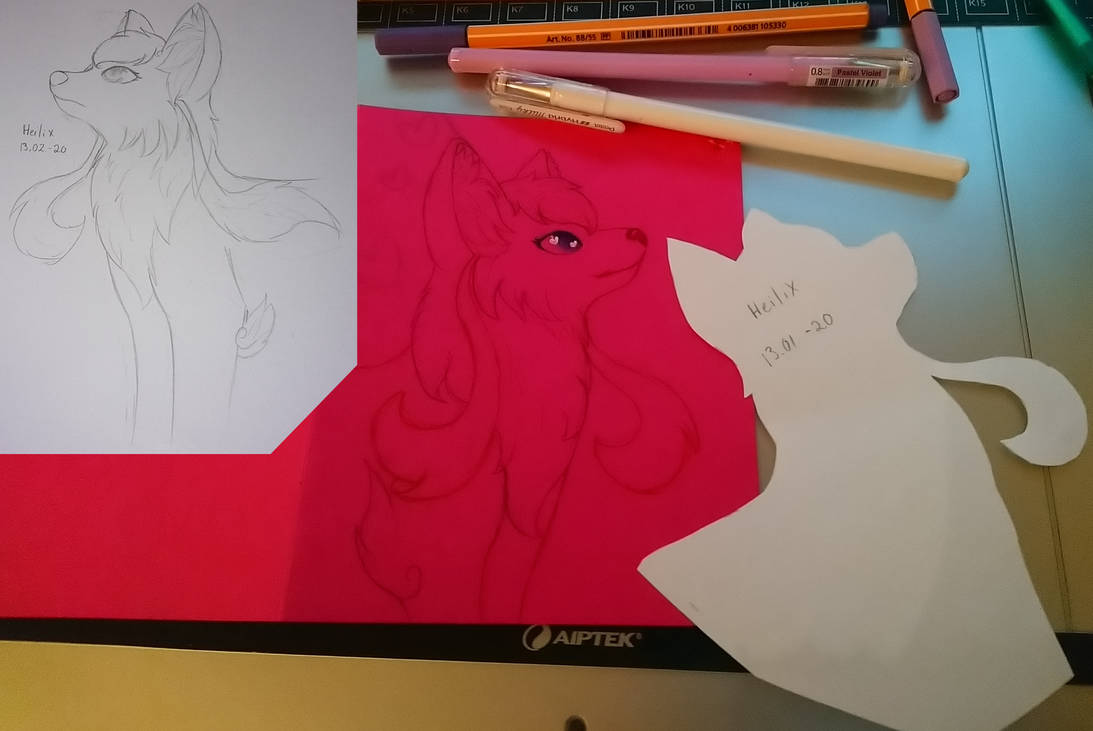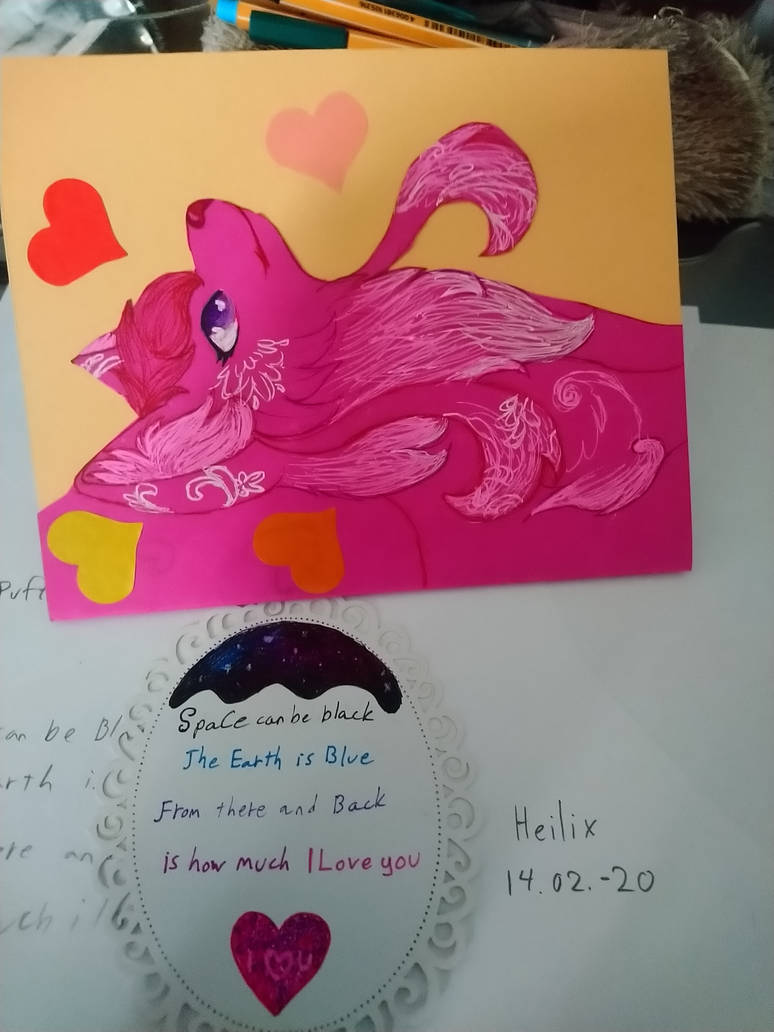 Finished Back & inside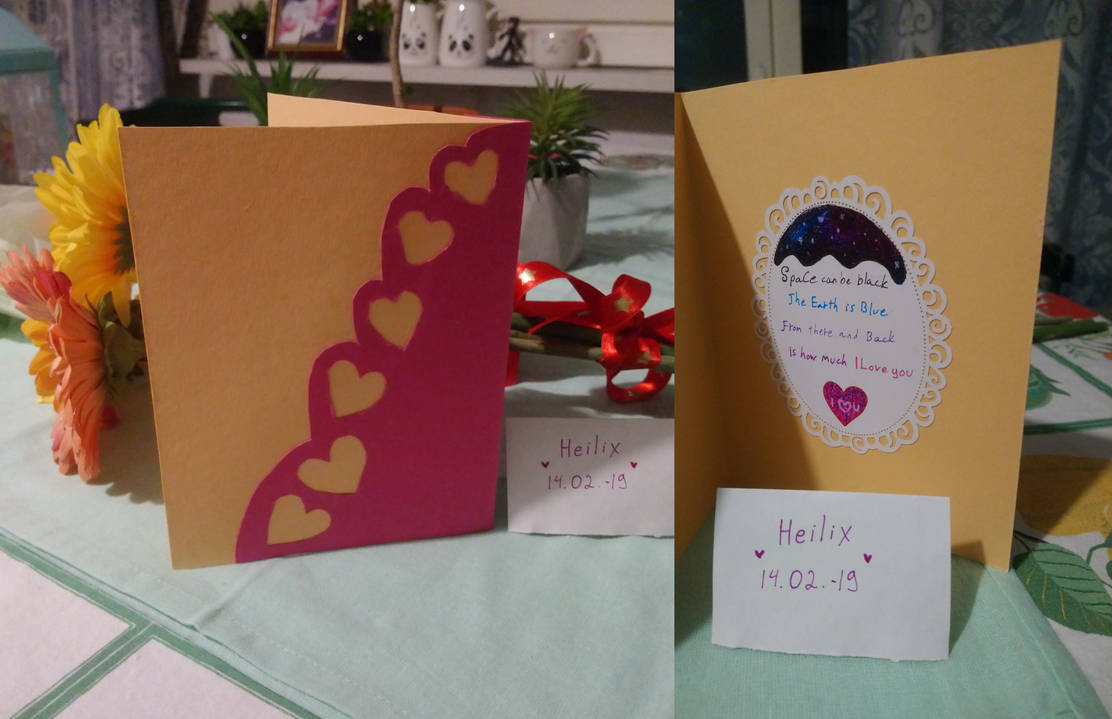 Finished front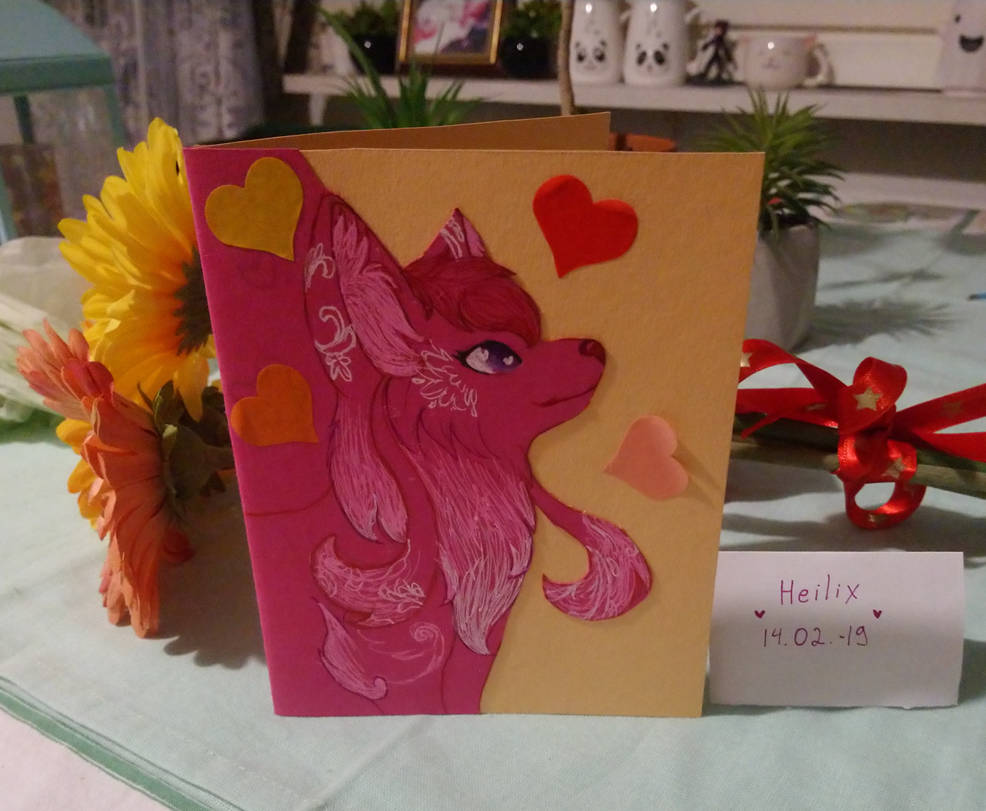 Rosegold
Level 61
The Perfectionist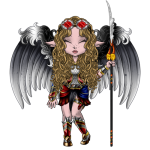 Joined: 6/11/2019
Threads: 6
Posts: 1,146
Posted: 2/17/2020 at 12:30 AM
Post #27
~ To the moon and Back ~
Paint

First I painted the paper all black. And then flicked white paint on it for stars with a paitbrush.

Draw & Cut


I drew out the Moon, grass, clouds, ect and then cut them out with a razor blade.

Glue


I positioned all the pieces, then I went and glued them down

Done!


Finally at 12:00pm I'm done This took at least 5-7 hours to do, it might have looked easy but I'm a perfectionist so their was alot of cutting then scrapping because it wasn't just right lol! All in all I'm very pleased with the way it turned out!



These are Luporas! I decide to go with them because they fit the theme. They're a cute pair howling at the moon.



A romantic saying to go with the theme!
This took way longer than expected, but it was totally worth it! It looks a little streaky on camera but it's better in person. Creating this was alot of fun and I'm looking forward to more in the future!
Edited By Rosegold on 2/17/2020 at 1:10 AM.
Wanda
Level 68
The Perfectionist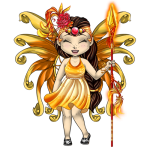 Joined: 3/10/2018
Threads: 189
Posts: 1,695
Posted: 2/17/2020 at 10:14 AM
Post #28
So I drew out the picture first, then i erased the lines and drew plain line art over top of the picture.


This is the plain line art of the valentine.


Then I started to color in the words with alcoholic markers.


Then I finished it by coloring in the sylestis. These are not based off of any particular sylesti these were just random colors and designs.
NeonNy
Level 70
Trickster
Joined: 7/13/2019
Threads: 52
Posts: 863
Posted: 2/17/2020 at 11:36 AM
Post #29
I am working on mine, but the only Valentine related thing on it is a heart, would that count as Valentines?
Krinadon
Level 70
Guardian of the Realm
Site Administrator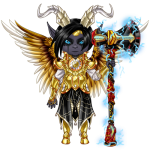 Joined: 12/17/2012
Threads: 823
Posts: 12,156
Posted: 2/17/2020 at 12:17 PM
Post #30
Link: https://www.sylestia.com/forums/?thread=86050&page=3#29
Author: NeonNy
Time Posted: 2/17/2020 at 11:36 AM
I am working on mine, but the only Valentine related thing on it is a heart, would that count as Valentines?


Yep. Just make sure it's Sylestia themed in some way.
Go to Page:
1, 2, 3, 4, 5, 6, 7, 8
Go to Top
This Page loaded in 0.012 seconds.
Terms of Service | Privacy Policy | Contact Us | Credits | Job Opportunities
© Copyright 2011-2020 Sylestia Games LLC.
All names and logos associated with Sylestia are Trademarks of Sylestia Games LLC.
All other trademarks are the property of their respective owners.
For questions, comments, or concerns please email at Support@Sylestia.com.