Overview
Stables
Hatchery
Inventory
Wardrobe
Referrals
Settings
Seasonal Festival
World Map
Generator
Breeding Grounds
Nurturing Grounds
Party
Task Log
Mission Log
Quest Log
Player Trades
Trade Broker
Currency Exchange
Eggling Auction
Pick A Door
Official Games
Un-Official Games
Jinxie's Jamboree
Festival Shop
Diamond Shop
Avatar Shop
Scale Shop
Inbox
Forums
Community Polls
Advanced Search
April 9th, 2020

179 Online
10:11 PM
Advanced Search
Active Players on Sylestia
Category
Total
Yesterday
Players
6,310
883
Sylestia Pet Data
Category
Total
Yesterday
Pets
5,555,377
1,719
Generated
407,611
29
Captured
855,160
124
Bred
4,292,606
1,566
Statistics updated daily at midnight
Recent Announcements
Thread
Posted
Ongoing Connection Iss.. Apr 2 Fortune Event Overview Mar 13 Week of Love Overview Feb 13 New Feature: Nurturing.. Feb 9 Winter Festival Pet Tr.. Dec 26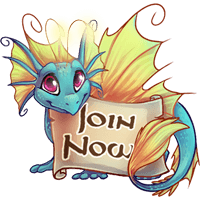 Forum Index > Roleplaying > PRP Thingy
Page 1
1, 2, 3, 4, 5, 6, 7, 8, 9, 10
Go to Page:
Author
Thread Post
Larkien
Level 70
Ghost Writer
Joined: 5/15/2018
Threads: 69
Posts: 12,179
Posted: 11/25/2019 at 3:07 PM
Post #1
Sign up here.

Pinglist.
Orcastration, Lalalanmao, MistressNyx, Sl33pl3ssnights, Larkien

There's this big crevasse underground. It's very long (several miles) and the sides are narrow enough that you can jump from one side to the other in some places and over fifty feet in others. You know the gorge things in Minecraft? Except it's covered. Built into the stone walls is this whole city, rooms and windows and bridges across the chasm all carved out of the rock.

Kind of like this.

Anyway, people with magic have been prosecuted and executed and all, so they've fled to this underground kingdom. For a while magic-users lived safely there, until one day they just... vanished. Most of it's fallen into ruin now, but a group of older magic-users are seeking out kids with powers and bringing them to live here and teach them how to use their magic. Some of the teachers have less-than-noble intentions, however. Some of them want to train the kids to become deadly warriors to destroy the humans in the world above.

The 'school', called Nova Academy, has been running for a little over a decade now, and there's five different year levels. First Years are Iron Years, second is Copper, third is Bronze, fourth is Silver, and fifth is Gold.

It's a boarding school, so they can stay in the city, called Sabrae (Sb-ray), during the school year, as well as over the summer if they choose. Classes on Monday, Tuesday, and Wednesday are on magic and other stuff. Thursdays are for normal school subjects, what non-users take, like maths and science. Fridays are 'competition days' where students are given a challenge or a game or something to do. For example, it might be a magical game of capture the flag, or dueling trying to push each other out of a circle, or completing a maze.

But students are vanishing. They disappear all the time - during the night, when they leave to use the bathroom, when they're visiting the library alone. Either way, they're never seen again. Don't tell the OCs this, but here's why: There's this magical force trapped in the depths of Sabrae. Certain people can only handle so much magic, and only a very powerful person can wield this force. When someone takes it, it can do two things - either destroy all magic-users and all magic for good, or destroy all humans and let magic roam free. Someone is searching for a sufficiently powerful user to take the artifact, and use it to destroy all humans, so that magic can be free.

Thank you so much for coming up with this idea, MistressNyx!



Edited By Larkien on 11/26/2019 at 1:58 AM.
Larkien
Level 70
Ghost Writer
Joined: 5/15/2018
Threads: 69
Posts: 12,179
Posted: 11/25/2019 at 7:36 PM
Post #2

Name

Age

Gender.

Sexuality

Race/Species

Ability

Year ((Iron, Copper, Bronze, Silver, Iron))

Appearance

Personality

Backstory

Likes

Dislikes

Strengths

Weaknesses

Fears

Other


Edited By Larkien on 11/25/2019 at 11:36 PM.
Larkien
Level 70
Ghost Writer
Joined: 5/15/2018
Threads: 69
Posts: 12,179
Posted: 11/25/2019 at 7:36 PM
Post #3
Larkien
Level 70
Ghost Writer
Joined: 5/15/2018
Threads: 69
Posts: 12,179
Posted: 11/26/2019 at 1:53 AM
Post #4
Monday, 1st class
( So I'm guessing it's like their first week of this school year or something, most of them don't really know each other yet? )

Phoenix was almost late. Almost. She'd perfected the art of being just early enough to not get a tardy, but late enough to bother the teachers, who couldn't start teaching until either the tardy bell chimed or everyone was present. Less teaching for everyone, not that it mattered as much to her as it did to some kids. Phoenix was hardly the most perfect student, but she didn't really have a problem with school.

Why did she even do it? Out of boredom, Phoenix supposed. Even a magical school had a schedule. Even a magical school got boring after awhile once you realized that underneath all the magic and everything, it was just repetition, like everything else in her life. Was it bad that she wanted something bad to happen, just to throw things off its normal course? Not that she wanted anyone to get hurt, it was just that... this was all so tedious.

She was too busy contemplating this that she wasn't minding her surroundings. Her feet already automatically knew the way to her classes, even after only a week. So it wasn't much of a surprise when she accidentally walked straight into someone in the hallway.

~~~

Marshall was worried about someone. "Ren!" he shouted, as if anyone could possibly hear him over the usual deafening chatter of the students as they headed to their first classes. Someone whooped loudly next to him. He winced and covered his ears, which didn't help much. It would probably take nothing short of a roaring lion for something to be heard more than a few feet away.

But that wasn't the problem. Marshall hadn't seen his best friend, Ren, since yesterday afternoon, after classes, when he had went to the library alone to study, or at least that was what he'd said. It was unlike Ren to go for even that long without saying something to someone, but nobody Marshall had asked had seen him since he'd headed to the library. Weird, but he was probably overreacting. He hoped. Ren was probably busy saying hi to everyone. Even though they usually headed to their first class, which they had together. It wasn't worth getting a tardy to look for him.

As Marshall slid into his seat, he noticed that Ren's was empty. Nothing out of the ordinary, Ren was usually late, and he was early. He was still worried nonetheless, but he'd find out soon enough.

But as the seconds ticked by and the room gradually filled up, he couldn't stop looking at the still empty chair.



Edited By Larkien on 11/26/2019 at 1:57 AM.
Sl33pl3ssnights
Level 67
The Carver
Joined: 3/31/2017
Threads: 24
Posts: 2,123
Posted: 11/26/2019 at 6:53 AM
Post #5
Reuvan



Somewhere on the walk to our first class I had spaced out. When I was first told of this place, I hadn't thought there would be so many people.

Of course I ran into someone.

I caught a glimpse of brown hair hair as I reached out to grab them and stop them from falling. I couldn't tell if I actually touched them though, my fingers were numb from the cold.



Cypress



I probably should have stopped Reuvan when I saw the girl walking right into his path. But I didn't.

Reuvan had been spacey the whole walk, which wasn't unusual, he was probably silently assessing everything he passed (the most interesting thing I'd seen by far was the gorge itself though.)

He was wearing lighter clothes than usual, a thin fleece and his fingerless gloves. He looked a little more tired than usual too and I had no doubt he was up all night wandering around god knows where. His inky black hair was a mess and his lips were chapped. I watched him reach out for the girl as she got knocked askew, Reuvan was taller than her after all if not by too much.... (and shorter than me by a few inches.)
Edited By Sl33pl3ssnights on 11/26/2019 at 3:52 PM.
Orcastration
Level 70
Sylestiologist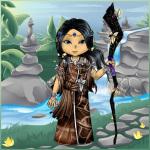 Joined: 11/1/2018
Threads: 256
Posts: 26,847
Posted: 11/26/2019 at 11:09 AM
Post #6
Meinke was nervous twiddling with a penci, sititng in the front.l. Even though hed been here for so long, it all seemed unreal. Suddenly his pencil disintergrated and he yelped, quickly brushing the ash into a small bag.

Nicote was hanging in the back, in the far cornor. He wondered where Astrana was, he really needed to ask her some nerdy stuff.

Mateo was hanging outside the classrrom. Hed go in when he had to.
Edited By Orcastration on 11/26/2019 at 11:09 AM.
Lalalanmao
Level 70
Trickster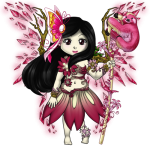 Joined: 5/23/2017
Threads: 51
Posts: 6,098
Posted: 11/26/2019 at 12:10 PM
Post #7
Astra walked into the classroom. Her head was in the clouds as she was thinking about how to connect __ and __ to get it to work. She walked past Phoenix and Reuvan managing to not trip and collide into them again, yay her she started her year off without making a complete fool of herself. She looked around trying to determine where to sit. In the front, nah, people liked to ask questions to those in the front. She looked around and headed to a nice seat in the back corner covered by the shadows. Perfectly out of sight where she could watch and observe. She noticed Nicote hanging about. "Hey." she said with a grin.

Meanwhile Almon and and Lorenzo were walking along the hallway, and Almon was scheming some pranks. "I mean, what chaos we could cause with your mimicking and my brilliant brains."
Lorenzo frowned shaking his head. "Your brains, and no I'm not aiding you."
Almon grinned, "I know you want to, I mean I can feel it."
Lorenzo rolled his eyes. "Well I know that's not how it works."


(I would write more but I have a question, are they all going to the same room or going to classrooms in their respective years?)
Edited By Lalalanmao on 11/26/2019 at 12:11 PM.
Orcastration
Level 70
Sylestiologist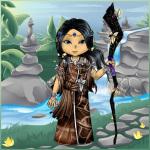 Joined: 11/1/2018
Threads: 256
Posts: 26,847
Posted: 11/26/2019 at 12:45 PM
Post #8
Nicote glanced over. "Hey." He nodded. "Got your actewdriver?"
Lalalanmao
Level 70
Trickster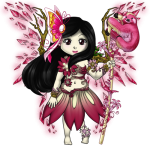 Joined: 5/23/2017
Threads: 51
Posts: 6,098
Posted: 11/26/2019 at 1:05 PM
Post #9
Astra raised an eyebrow and pulled out her screwdriver. "Of course, if I went anywhere without some type of tool I'm basically begging myself to end up bored to death." She was absentmindedly tossing it from hand to hand, which probably wasn't a really good idea if someone decided to walk by or if she dropped it.
Orcastration
Level 70
Sylestiologist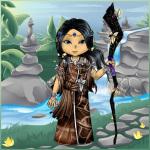 Joined: 11/1/2018
Threads: 256
Posts: 26,847
Posted: 11/26/2019 at 2:19 PM
Post #10
Nicote reaches out and nipped it. "Dont stab yourself again because I'm not dragging you to he office." He did something to his hing and then handed it bsck
Go to Page:
1, 2, 3, 4, 5, 6, 7, 8, 9, 10
Go to Top
This Page loaded in 0.014 seconds.
Terms of Service | Privacy Policy | Contact Us | Credits
© Copyright 2011-2020 Sylestia Games LLC.
All names and logos associated with Sylestia are Trademarks of Sylestia Games LLC.
All other trademarks are the property of their respective owners.
For questions, comments, or concerns please email at Support@Sylestia.com.