Overview
Stables
Hatchery
Inventory
Wardrobe
Referrals
Settings
Seasonal Festival
World Map
Generator
Breeding Grounds
Party
Task Log
Mission Log
Quest Log
Player Trades
Trade Broker
Currency Exchange
Eggling Auction
Pick A Door
Official Games
Un-Official Games
Jinxie's Jamboree
Festival Shop
Diamond Shop
Avatar Shop
Scale Shop
Inbox
Forums
Community Polls
October 21st, 2019

17 Online
5:17 AM
Advanced Search
Active Players on Sylestia
Category
Total
Yesterday
Players
6,626
875
Sylestia Pet Data
Category
Total
Yesterday
Pets
5,217,218
1,140
Generated
370,997
26
Captured
797,662
138
Bred
4,048,559
976
Statistics updated daily at midnight
Recent Announcements
Thread
Posted
Expired Currency Oct 20 Wardrobe Update Now Li.. Oct 18 Site Downtime - 10/18.. Oct 18 Upcoming Wardrobe Swit.. Oct 14 Regarding Advancement.. Oct 9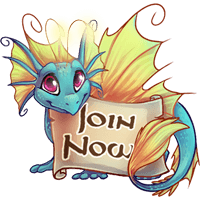 Forum Index > Official Games and Contests > 2019 Summer Festival - Pet Trait Design
Page 7
1, 2, 3, 4, 5, 6, 7, 8, 9
Go to Page:
Author
Thread Post
Superocelot02
Level 42
The Tender
Joined: 11/10/2018
Threads: 74
Posts: 2,422
Posted: 5/19/2019 at 2:08 PM
Post #61
Yuppers.
Superocelot02
Level 42
The Tender
Joined: 11/10/2018
Threads: 74
Posts: 2,422
Posted: 5/19/2019 at 2:09 PM
Post #62
Oh that's really cool!
Syrix
Level 67
Warden of Umbra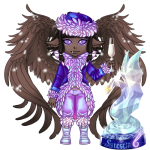 Joined: 12/14/2017
Threads: 81
Posts: 692
Posted: 5/21/2019 at 10:10 AM
Post #63
M3 - Wasp (or Dragonfly) Wings
I did this one because having bug-themed traits for the Ny'Venes would be cool.

G2 - Melted Icecream
It has white specks in the colored areas (which are to show the trait better) and the gene has a metallic shine to it.
Edited By Syrix on 5/21/2019 at 1:21 PM.
Kalores
Level 70
The Hallowed
Joined: 8/11/2013
Threads: 95
Posts: 3,098
Posted: 5/22/2019 at 9:04 PM
Post #64
Here are my Summer Fest Pet Trait entries. Man, can't believe we are here already. I look forward to seeing everyone else's~

Aurleon
Water Spirit:
I wanted to give the Aurleon an aquatic feel.




Draeyl
Draeyl
Astral Wings:
This is one I am reentering. It is a set of wings based off of the Astral Armor and Helm for the Draeyl.




Ferrikki
Flame Crest:
I thought a nice flame would suit the Flame Runes trait.




Kelpari
Cosmic Mantle:
On the chest is a stone with a star inside. There is a metal loop around the neck which has engravings on it. There is also supposed to be a metal crescent moon around each shoulder blade which also has engravings on it. The pinky red stuff coming off of the loop and crescent moons is supposed to be cosmic energy with stars in it.




Luffox
Phoenix Wings:
The golden feathers form the arm of the wing and out from the feathers come flames.




Lunemara
Solar Wings:
I got the idea from native sun art. I though, with a name like "Lune", it would be nice to throw some sun/moon references in there. The wings are supposed to be transparent.




Lupora
Spiritual Runes:
I thought a nice spiritual vibe would suit the Lupora as wolves are often seen in a spiritual way.




Morkko
Shadow/Ephemeral Familiars:
The Morkko has little familiars(drawn like hummingbirds) flying around it, but they look hazy or shadow like.




Nephini
Sun/Solar Runes/Markings:
The Nephini has the Sun Armor Mutation, so I though it would be nice to have a gene that would go well with it.




Ny'vene
Cosmic/Nebula/Starry Essence:
There are a few nice star/space themed traits for the Ny'vene, so I thought an essence mutation based off of the same thing would be nice. The pink and blue areas are like nebulas, with stars in them.




Puffadore
Glowing/Firefly Horns:
The Puffadore is sporting a pair of horns with glowing parts on it that would resemble the glow of a firefly.




Qitari
Rainbow Essence:
The Qitari has a couple of rainbow traits, so I thought a Rainbow Essence mutation would go well with them.




Sylvorpa
Storm Guardian Wings:
The Sylvorpa has a pair of dragon like wings made out of water. In them course lightening bolts.




Vulnyx
Starfire Runes:
This is a gene design to go with the Starfire Mutation set~




Zolnixi
Kamaitachi:
This mutation is based off of the Yokai in Japanese lore called Kamaitachi. In this mutation, I have given the Zolnixi a sickle coming out of its tail and one sickle coming out of each of its legs.

Warwolf675
Level 65
High Priest
Joined: 3/24/2019
Threads: 0
Posts: 10
Posted: 5/22/2019 at 10:24 PM
Post #65
Edited By Warwolf675 on 5/22/2019 at 10:24 PM.
Warwolf675
Level 65
High Priest
Joined: 3/24/2019
Threads: 0
Posts: 10
Posted: 5/22/2019 at 10:27 PM
Post #66
Lonefox
Level 70
The Tender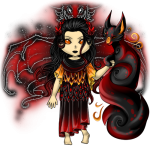 Joined: 8/29/2016
Threads: 110
Posts: 1,054
Posted: 5/23/2019 at 8:18 AM
Post #67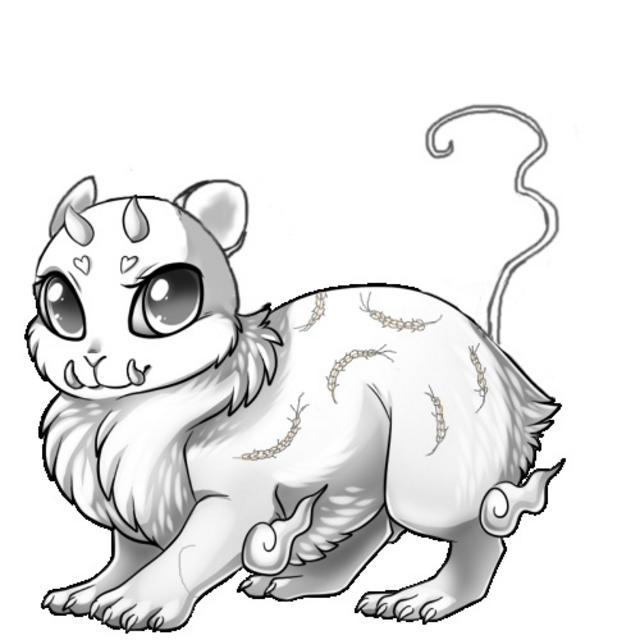 I've thought for a while that a mouse species would be really cute, but as that probably isn't happening, how about a mouse trait set instead?
This set is inspired specifically by the harvest mouse: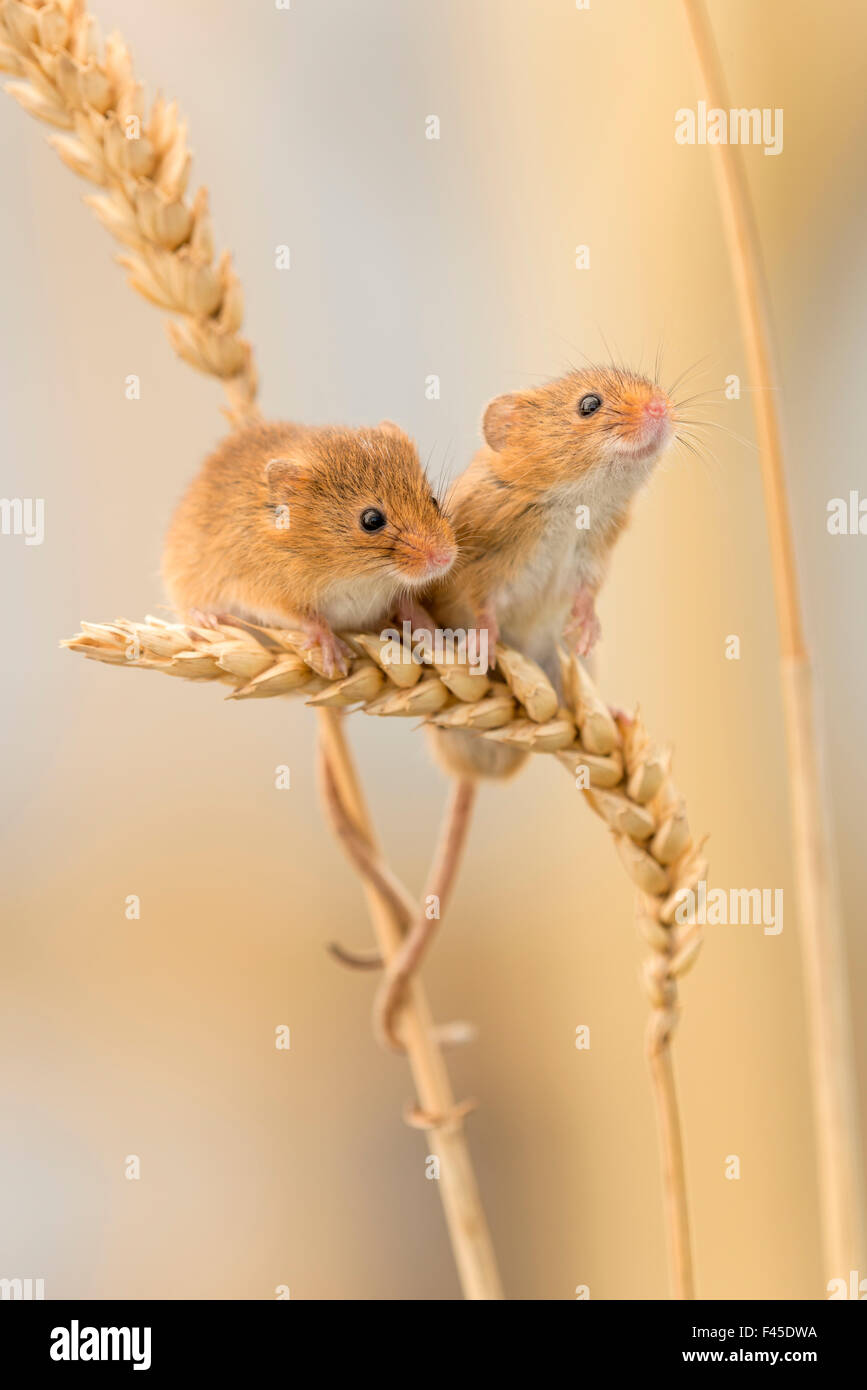 A tiny mouse with a prehensile tail, often found in grain fields, which is why I also designed runes inspired by wheat.
G3: Wheat Runes
M1: Mouse Tail
M2: Mouse Ears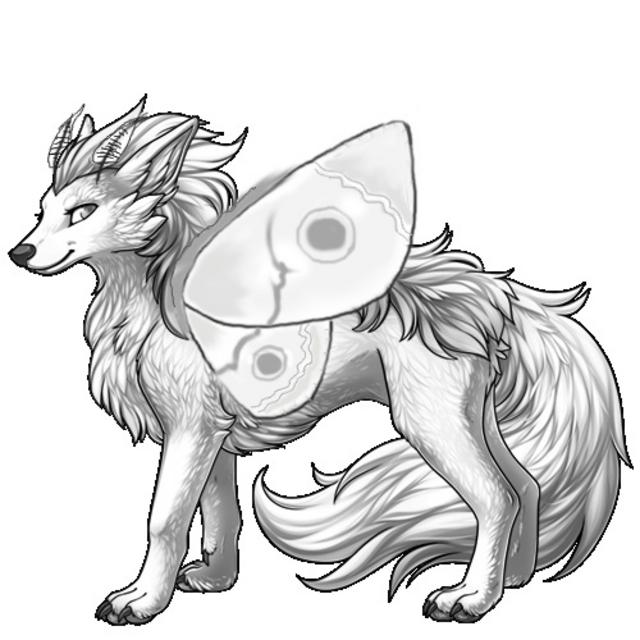 Moth wings and antenna for the Lupora
At first I thought of designing butterfly wings because many species have those, but I thought I'd change it up a bit and design moth wings instead! Both Lups and moths are fuzzy night creatures.
The specific moth reference I used:


"Flame Lily"
A set for Lighira inspired by African Fire Lilies. (I was really tired when I made this, so sorry that it's lazy and messy. Just look at the reference photos, and hopefully you can figure out what I was trying for.)


I wanted to make a full set for this, since it's likely that Lighs are getting a new restricted set. I'll attempt to add more later; I was planning a sort of collar or necklace that I just couldn't get right.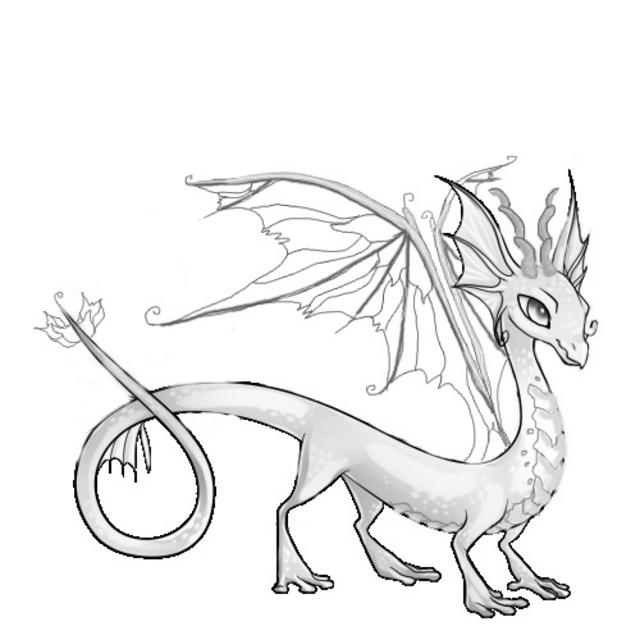 Resubmitting my Fairy Dragon Neph traits.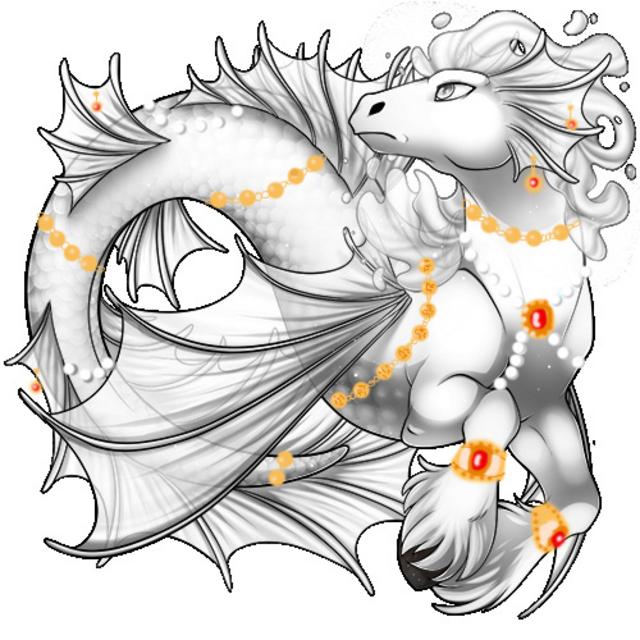 Also resubmitting my Sunken Treasure Kelpari mutation. (The jewelry on the body is coins on chains. Also note the pierced fins.)
Edited By Lonefox on 5/23/2019 at 4:35 PM.
Lonelymoonlight
Level 70
Candy Dispenser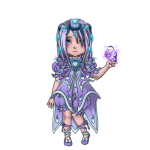 Joined: 10/18/2018
Threads: 2
Posts: 44
Posted: 5/23/2019 at 12:15 PM
Post #68
I'm not sure if I'll be able to finish all of the designs in time, so I'll submit the ones I have done for now.

Cyberpunk set


vv Close up vv
https://i.imgur.com/dJP2ia8.png
M1: Glitch
M2: Cyberpunk Armor
M3: Cyberpunk Headgear/Headset

Stardust Set


vv Close up vv
https://i.imgur.com/7Qp17j4.png
M1: Stardust Wings
M2: Stardust Mane
M3: Stardust Crown
Note: I put the female drayel twice because it was hard to see M2

Thorny Roses Set


vv Close up vv
https://i.imgur.com/5YqL6bx.png
M1: Glass Rose Bud
M2: Thorny Roses Headpiece
M3: Thorny Roses
Note: M2 & M3 could really use a better name.

Royalty Set


vv Close up vv
https://i.imgur.com/8IZOkx2.png
M1: Royal Accessories
M2: Royal Gown
M3: Royal Crown
Note: This too need a better name.

Skeletal (Flame) Set


vv Close up vv
https://i.imgur.com/9Kop6LM.png
M1: Flame Tail
M2: Skull Mask
M3: Skeletal Wings


Poodle Moth Set


vv Close up vv
https://i.imgur.com/5BezOR4.png
M1: Poodle Moth Antennae
M2: Poodle Moth Fluff
M3: Poodle Moth Wings
Note: M2 could use a better name.


Crystal Shards Set


vv Close up vv
https://i.imgur.com/5N6fdt9.png
M1: Crystal Shard Storm
M2: Crystal Shards Headpiece
M3: Crystal Shards Overgrowth
Note: These could also use a few name changes.

vvWIPvv



vv Close up vv
http://
M1:
M2:
M3:
Cheshirekattz
Level 69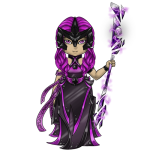 Joined: 4/5/2019
Threads: 12
Posts: 156
Posted: 5/23/2019 at 1:41 PM
Post #69
My designs


Dragon Aurleon. (Dragon wings, tail, spikes, scales)





Sea monster Drael (fin wings, webbed claws, back/head fins)





Monarch Butterfly Ferrikki. (Monarch colors/markings on fur, antennae, monarch wings, monarch spots on head/tail feathers. Goes with flower orb or another flower type orb)





Black Widow lunemara (web wings, spiderlegs, and hourglass on abdomen)





Chinchilla Luffox ( chinchilla ears, chinchilla tail, fluffy body)





Diamindback lighira. (Rattlesnake tail, fangs, snake scales-diamondback pattern)


Edited By Cheshirekattz on 5/23/2019 at 5:41 PM.
Scathreoite
Level 70
Master Egg Hunter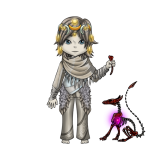 Joined: 11/2/2014
Threads: 29
Posts: 1,775
Posted: 5/25/2019 at 12:39 AM
Post #70
Aurleon- Hawk beak
Draeyl- Elegant Butterfly Antennae/Wings
Ferrikki- Peafowl
Kelpari- Oceanblessed Runes
Lighira- Przewalski Saddling

(G1+G2)

Luffox- Yi Qi Wings/ Wyvern wings/ Ancient beast wings

Lunemara- Dryandra (caterpillar)
Lupora- Fiery Runes
Morkko- Wild Hamster
Nephini- Royal moth/ walnut moth

(based off of the Royal Walnut Moth: 1, 2)

Ny'vene- Striped Chum


(based off of striped chum salmon: 1, 2, 3)

Puffadore- (Giant) Panda

Qitari- Soul flames/ Hitama/ flickering flames
Sylvorpa- Bumblebee Poison/ Bumblebee Dart/ Bumblebee Frog
Vulnyx- Marbled Tabby
Zolnixi- Clouded Flames
Edited By Scathreoite on 5/29/2019 at 8:49 PM.
Go to Page:
1, 2, 3, 4, 5, 6, 7, 8, 9
Go to Top
This Page loaded in 0.010 seconds.
Terms of Service | Privacy Policy | Contact Us | Credits
© Copyright 2011-2019 Sylestia Games LLC.
All names and logos associated with Sylestia are Trademarks of Sylestia Games LLC.
All other trademarks are the property of their respective owners.
For questions, comments, or concerns please email at Support@Sylestia.com.