Overview
Stables
Hatchery
Inventory
Wardrobe
Referrals
Settings
Seasonal Festival
World Map
Generator
Breeding Grounds
Nurturing Grounds
Party
Task Log
Mission Log
Quest Log
Player Trades
Trade Broker
Currency Exchange
Eggling Auction
Pick A Door
Official Games
Un-Official Games
Jinxie's Jamboree
Festival Shop
Diamond Shop
Avatar Shop
Scale Shop
Inbox
Forums
Community Polls
Advanced Search
July 4th, 2020

216 Online
1:40 PM
Advanced Search
Active Players on Sylestia
Category
Total
Yesterday
Players
5,343
781
Sylestia Pet Data
Category
Total
Yesterday
Pets
5,726,076
1,376
Generated
421,774
157
Captured
888,201
165
Bred
4,416,101
1,054
Statistics updated daily at midnight
Recent Announcements
Thread
Posted
Patriotic Event Overvi.. Jul 3 Spring Festival Overvi.. May 23 Mother's Day Diamo.. May 10 Sylestia Job Opportuni.. Apr 23 Nytekrie Revamp Final.. Apr 13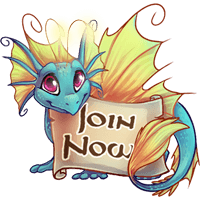 Forum Index > Official Games and Contests > 2019 Summer Festival - Pet Trait Design
Page 1
1, 2, 3, 4, 5, 6, 7, 8, 9
Go to Page:
Author
Thread Post
Faiona
Level 64
Nature Walker
Site Administrator
Joined: 12/17/2012
Threads: 359
Posts: 4,316
Posted: 5/14/2019 at 7:39 PM
Post #1
Hello everyone! We will be holding design contests once again for the 2019 Summer Festival. Please make sure to read the rules carefully!




Rules



1. Design a pet gene or mutation for only the following species: Aurleon, Draeyl, Ferrikki, Lighira, Kelpari, Luffox, Lunemara, Lupora, Morkko, Nephini, Ny'vene, Puffadore, Qitari, Sylvorpa, Vulnyx, Zolnixi. After you are done designing your trait, come back to this thread and post the image in this thread. To get a blank pet image just go to the generator page and take the image from there. You can resize the image to the maximum size via the image url, the maximum size is 500.

2. You must draw the trait on the pet. If you feel that your drawing skills aren't great, then along with your drawing you can include a description to better help us envision your mutation. If you are unable to draw something, then I am sorry, there will be no exceptions.

3. You are allowed to be free with your creative process, so it is not necessary to make it Summer themed.

4. Please do not reserve posts. If you reserve a post I will delete your post.

5. Please do not Ping me with your submission. Please only Ping me if you have a question.

6. Before submitting your entry please make sure to scan the thread to see if someone else has done something similar. Try to make your entry unique and if someone has already done something that you were wanting to do...then I highly suggest you pick something different. If you feel someone has "copied" your design, do not say anything to that person - especially in this thread.

7. You may only submit ONE official entry for each species on the list. If you wish to submit more then you can send me a PM with drawings of your trait idea. However all PMed entries that are sent to me will not count for prizes. To clarify, an entry can encompass multiple Trait Slots. As an example, say your entry is a Butterfly set for a certain species. Your entry can include Butterfly Wings, Butterfly Antennae, Butterfly Armor, etc. Species are all different with their Trait Slots so we're looking more at design ideas and not strictly Trait Slot submissions.

8. The end date is May 29th 2019 at 11:59 PM server, after that there is no guarantee that we will see your entry and the thread will be locked once designs are picked.




Note



I am very aware that it's typical to use google to search for ideas when designing things. However, it is extremely important that if someone happens to be referencing another person's artwork, it should not be possible to google it and find exactly what was used as reference. Please make sure to change it enough and be creative enough that you're making it your own design. This is extremely important not just for ethical reasons but also for legal reasons when we're implementing something onto our site. Thank you! =)



Prizes



All entries that are picked will have the trait created and the designers will receive a Mystical Essence of their choice. Everyone that participates will also receive a participation prize.

Don't comment on someone's entry unless you have something nice to say. If someone copies your entry then have faith in us that we will determine the correct winner. Please do not fight over entries, if I see anyone doing this in the thread then whoever is fighting will be disqualified.
Amberfur
Level 70
Omniscient Gardener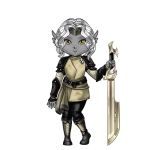 Joined: 6/16/2017
Threads: 90
Posts: 1,353
Posted: 5/14/2019 at 8:04 PM
Post #2
Resubmission
Sylvorpa: Paint, G1

Fernwolf
Level 70
Majestic Green Thumb
Joined: 3/3/2019
Threads: 32
Posts: 1,783
Posted: 5/14/2019 at 8:22 PM
Post #3
Ferikki


M1: beach ball
M2: scuba mask
M3: flippers
Bananafood
Level 70
Warden of Umbra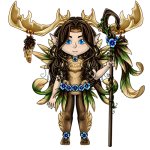 Joined: 6/10/2018
Threads: 12
Posts: 213
Posted: 5/14/2019 at 8:57 PM
Post #4
Sylvorpa: Sea Fur (M3)

This is supposed to match the M1 Sea Fur

Draeyl: Body/Back Fin (M2), Head Fins (M3)


Matching M2/M3 fins for Draeyl
Edited By Bananafood on 5/26/2019 at 11:28 PM.
Firefish
Level 70
Warden of Umbra
Joined: 8/8/2017
Threads: 0
Posts: 44
Posted: 5/14/2019 at 11:02 PM
Post #5
Alright, yay for repeat ideas.

Long Antenna




Glass




Stained Glass




Stained Glass




Honeycomb or Dry Earth




Fire
(yeah probably does not need to be so extreme lol)




Thank you!
Edited By Firefish on 5/18/2019 at 8:49 PM.
Sairento
Level 70
Guardian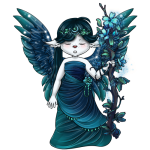 Joined: 8/24/2018
Threads: 135
Posts: 7,396
Posted: 5/15/2019 at 12:49 AM
Post #6
Sun Runes/Solar Runes
Gene 3

Godiva
Level 70
The Sweet Tooth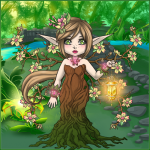 Joined: 10/24/2016
Threads: 45
Posts: 1,781
Posted: 5/15/2019 at 1:11 AM
Post #7

Aurleon - Butterfly Wings



Draeyl - Branch Wings



Ferrikki - Leaf Collar



Lighira - Chibi Wings



Kelpari - Resplendent Jewels



Luffox - Chow Chow



Lunemara - Bumblebee



Lupora - Leaf Collar



Morkko - Blade Wings



Nephini - Royal Jewels



Ny'vene - Cosmic Dust / Cosmic Wings



Puffadore - Stardust / Cosmic Dust



Qitari - Shire Horse



Sylvorpa - Royal Jewels



Vulnyx - Vine Markings



Zolnixi - Leaf Collar

Angelzrulez
Level 70
Vanquisher of Undead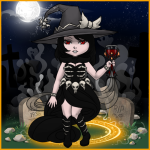 Joined: 1/9/2014
Threads: 19
Posts: 1,594
Posted: 5/15/2019 at 3:58 AM
Post #8
Resubmitting this one:

Floating Fish
Similar to the Lovely Hearts and Lucky Dust traits.



Resubmitting this one:

Rose Headdress

SpaceElf1
Level 70
Trickster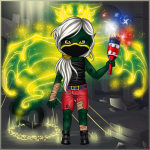 Joined: 9/17/2014
Threads: 536
Posts: 10,577
Posted: 5/15/2019 at 10:23 AM
Post #9
In the name of my pet axolotl, Button, Sylvorpas need Axolotl Tail!



I improved the art over my previous Axolotl tail, since Button was willing to pose. Unfortunately, this did not extend to posing for the camera. It's hard to take a photo that adequately shows off that shimmery, semi-translucent tail. Here are some public pix:





Zolnixi Bat Wings (Dragon Wings, Ny'vene Wings--something like that). It's been too long since Zolnixies had a new M3 trait.


Also with better art!



Qitari Ribbon Striped Mane. Since the Qitari mane has its own gene, I think it's important to have a good number of mane traits.





Puffadore Imp Wings (or maybe Dragonet Wings).




Kelpari Tamga (or Delicate Runes). Kelparies need a lot more G3 traits! These are supposed to look like the tamga of some ancient nomadic people (the Sarmatians, the Alans, the Roxolani, etc.). I think the plural of tamga is tamga. The idea is to have an interesting G3 trait that doesn't overwhelm G1.Unfortunately, the pink and orange that I picked for the trait really don't work well with the illustration's yellow body, so please forgive the somewhat sour color combo. Like Lucky Runes, the Tamga have a main color and an outline color. Unlike Lucky Runes, these draw from G3 and AC1 (or perhaps from Eye Color, the way Deep Sea Runes do). On the illustration, the tamga are pink and the outline is orange.


The one on the cheek and the ones on the ankles are closest to what I was trying to depict. Here are some actual tamga, from history and archeology:






Spider-tailed Horned Viper Tail for Nephinies--I drew the tail a bit oversized, I think.


Below is the real-life inspiration. The viper often has its tail close to its head, because it literally uses the spider-tail as a lure to get spider-eating prey close enough to grab.

Edited By SpaceElf1 on 5/30/2019 at 12:42 AM.
Xavion
Level 70
The Perfectionist
Joined: 10/15/2013
Threads: 364
Posts: 5,194
Posted: 5/15/2019 at 11:28 AM
Post #10

Dragon Tail Rikki
(Full Dragon set)
https://i.imgur.com/BU5R8ni.png

Essence of Fire Aurleon

Go to Page:
1, 2, 3, 4, 5, 6, 7, 8, 9
Go to Top
This Page loaded in 0.017 seconds.
Terms of Service | Privacy Policy | Contact Us | Credits | Job Opportunities
© Copyright 2011-2020 Sylestia Games LLC.
All names and logos associated with Sylestia are Trademarks of Sylestia Games LLC.
All other trademarks are the property of their respective owners.
For questions, comments, or concerns please email at Support@Sylestia.com.