Overview
Stables
Hatchery
Inventory
Wardrobe
Referrals
Settings
Seasonal Festival
World Map
Generator
Breeding Grounds
Nurturing Grounds
Party
Task Log
Mission Log
Quest Log
Player Trades
Trade Broker
Currency Exchange
Eggling Auction
Pick A Door
Official Games
Un-Official Games
Jinxie's Jamboree
Festival Shop
Diamond Shop
Avatar Shop
Scale Shop
Inbox
Forums
Community Polls
Advanced Search
July 4th, 2020

213 Online
1:02 PM
Advanced Search
Active Players on Sylestia
Category
Total
Yesterday
Players
5,343
781
Sylestia Pet Data
Category
Total
Yesterday
Pets
5,726,076
1,376
Generated
421,774
157
Captured
888,201
165
Bred
4,416,101
1,054
Statistics updated daily at midnight
Recent Announcements
Thread
Posted
Patriotic Event Overvi.. Jul 3 Spring Festival Overvi.. May 23 Mother's Day Diamo.. May 10 Sylestia Job Opportuni.. Apr 23 Nytekrie Revamp Final.. Apr 13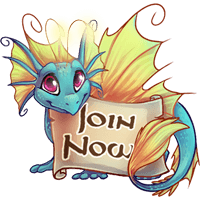 Forum Index > Official Games and Contests > 2019 Spring Festival - Create an Edible...
Page 3
1, 2, 3
Go to Page:
Author
Thread Post
4gwm
Level 60
Nature Walker
Joined: 2/24/2019
Threads: 12
Posts: 264
Posted: 5/20/2019 at 10:58 PM
Post #21
Chocolate Chip Butterfly Mini Muffins
Got all my supplies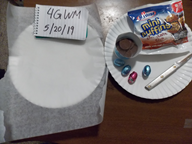 Un-wrap all supplies and start cutting the chocolate eggs to look like the body and placing on muffins


Melt chocolate in cup and put in baggie and cut a small hole in corner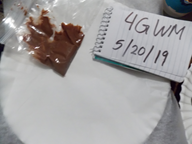 Create the wings and cool them in freezer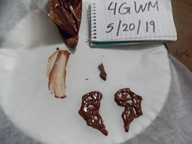 while wings are hardening, create head from remaining pieces of chocolate eggs and use melted chocolate to create legs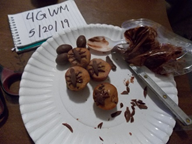 add eyes with melted chocolate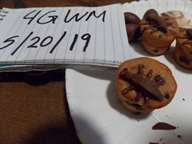 cut holes in muffin on both sides of body and place hardened wings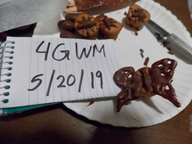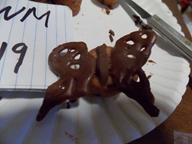 bonus extra bugs (didnt melt enough chocolate for the wings for all of the muffins) same process just dont add wings.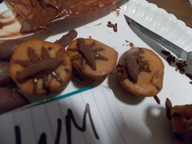 Scathreoite
Level 70
Master Egg Hunter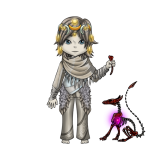 Joined: 11/2/2014
Threads: 36
Posts: 2,249
Posted: 5/21/2019 at 1:12 AM
Post #22

let it not be said that I have experience or skill in carefully carving apples with a knife, or in fact with anything



make the face!



make some real bad legs!



there we go, a one-apple beetle

bonus
closeup



different lighting



and then we... eat all the bits we didn't use, because lunch
Kattya
Level 70
Trickster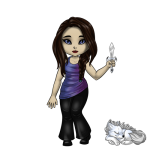 Joined: 4/16/2018
Threads: 92
Posts: 1,943
Posted: 5/21/2019 at 8:16 AM
Post #23
Ingredients, the toothpicks were used for shaping the chocolate no structure stuff


slice of banana that will be colour patterns


Sliced the banana into little strips


Sliced pieces of chocolate and licked them to make them stick xD that was cool


Sliced half an egg in half to make wings


Licked the wings too and stuck them on xD used toothpicks to move piece of banana across the back


sliced more chocolate and licked and stuck as the front legs, used toothpicks again to move sliced banana



All done, hope yall like :D

Edited By Kaita on 5/21/2019 at 8:28 AM.
Kalores
Level 70
Guardian of the Realm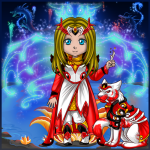 Joined: 8/11/2013
Threads: 97
Posts: 3,219
Posted: 5/21/2019 at 5:07 PM
Post #24
Alrighty, here is my edible insect! Everyone knows and loves this one. It's the Centipede! XD


Malas120
Level 70
The Sweet Tooth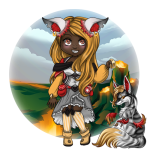 Joined: 10/9/2013
Threads: 135
Posts: 4,529
Posted: 5/21/2019 at 6:56 PM
Post #25
Butterfly Eggs!


Have to say, that was a very good brunch :)
Savynn
Level 70
Sylestiologist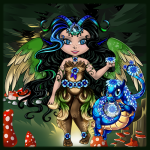 Joined: 12/18/2012
Threads: 165
Posts: 3,933
Posted: 5/21/2019 at 11:41 PM
Post #26
Tried making a butterfly out of fruit roll-ups but they had unicorn patterns so I just added more stuff to cover it up which included more candy and frozen blueberries.


Faiona
Level 64
Nature Walker
Site Administrator
Joined: 12/17/2012
Threads: 359
Posts: 4,316
Posted: 5/24/2019 at 1:50 AM
Post #27
Thanks to everyone for participating and making such yummy creations! Since there was fewer participants than last year, there will only be first place.

The following entries are First Place Winners:

1st Place


Sandstorm514



Shaililha
Dragoil



Prizes: 1,000 Diamonds, Free Stable, 3-Visible (2-Vis if Majestic) Spring Festival Themed Pet of Choice, [Majestic or Fabled Seed Pouch] x1, [Box of Garden Supplies] x1, [Philter of Trait Disruption] x3

Participation Prize

Prizes: [Philter of Expedient Learning] x1, [Perfume of Themed Attraction] x3, [Fabled Seed Pouch] x1, [Fabled Fertilizer] x3, [Avatar Item (Spring - Retired)] x5, [Decorated Eggs] x1,000, Forum Title: Bug Buddy
Edited By Faiona on 5/24/2019 at 1:51 AM.
Go to Page:
1, 2, 3
Go to Top
This Page loaded in 0.014 seconds.
Terms of Service | Privacy Policy | Contact Us | Credits | Job Opportunities
© Copyright 2011-2020 Sylestia Games LLC.
All names and logos associated with Sylestia are Trademarks of Sylestia Games LLC.
All other trademarks are the property of their respective owners.
For questions, comments, or concerns please email at Support@Sylestia.com.