Overview
Stables
Hatchery
Inventory
Wardrobe
Referrals
Settings
Seasonal Festival
World Map
Generator
Breeding Grounds
Nurturing Grounds
Party
Task Log
Mission Log
Quest Log
Themed Pet Codex
Player Trades
Trade Broker
Currency Exchange
Eggling Auction
Pick A Door
Official Games
Un-Official Games
Jinxie's Jamboree
Festival Shop
Diamond Shop
Avatar Shop
Scale Shop
Inbox
Forums
Community Polls
Advanced Search
September 28th, 2022

66 Online
2:16 AM
Advanced Search




Active Players on Sylestia
Category
Total
Yesterday
Players
3,249
545
Sylestia Pet Data
Category
Total
Yesterday
Pets
7,334,602
913
Generated
565,318
17
Captured
1,089,987
57
Bred
5,679,274
839
Statistics updated daily at midnight
Recent Announcements
Thread
Posted
Labor Day Diamond Sale Sep 1 Faelora Revamp Update Aug 30 New Feature: Festival.. Aug 17 Summer Festival Pet Tr.. Aug 15 Summer Festival Overvi.. Aug 11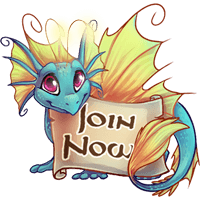 Forum Index > Roleplay Games > Creature Kin
Page 244
1, 2, 3... 242, 243, 244
Go to Page:
Author
Thread Post
Starpup5
Level 75
The Kind-Hearted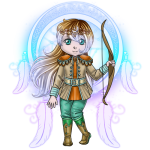 Joined: 3/11/2018
Threads: 62
Posts: 32,102
Posted: 8/14/2022 at 12:36 PM
Post #2431
Link: https://www.sylestia.com/forums/?thread=74910&page=243#2430
Author: Falconetti
Time Posted: 8/14/2022 at 7:17 AM
Nightfall
(Asteria definitely used only 2 arrows right?)
--
The chained dwarf hasn't said a word since you first picked him up, his face ashen and set in a grimace.

As you leave the rumbling and roaring behind, the light fades away to near nothingness. The pair of you are forced to slow down as you begin tripping on unseen obstacles in the gloom, despite your best efforts it cannot be helped. Crimson, on the other hand, leads the way effortlessly. She turns round every so often, her eyes glowing in the gloom, showing you the way forward.

You have asked too much of your magic for one day. Your control of the wind slips through your fingers as the distance between you and the battle grows and your concentration is drawn to keeping your feet moving one after the other. After using your magic with such intensity and purpose, you feel more confident and stronger than you were before. Magic strength +1/2. Magic Strength is now level 2. Your proficiencies are now boosted by +2.

However, with your magic spent, you will need to rest to regenerate your stores.

After a time, you hear muttering from up ahead over the trickling of the stream. Aegis speeds up. Ahead, a group of shadows mill around at the side of the ravine, barely discernable in the scant moonlight. One of you disturbs a rock, sending it clattering, and the figures freeze.

"Who goes there?!" comes a startled call.

"Me. Now shut up and help me with him," Aegis hisses.

The shadowed faces of the ex-prisoners appear before you, and the dwarf is taken from your grasp and laid on the ground. An authoritative-looking elf steps up, sizing you up warily. "The archer?" she asks briefly.

You're tired. Magic spent.


(Yes. I can go back and check if you want me too though but I think she only used two arrows.)

"I'm an Elvan Ranger, Asteria. Who are you," Asteria asks trying not to show how tired she is. Carefully she reaches a hand out to Crimson, hoping to be able to pet and reassure her. She also wonders how Emberpaw and Numbat are doing. Asteria can't help but smile thinking of how Kiki and Mim would be proud of her for keeping the group safe. Safe for now at least, she had a feeling.

Shaking her head Asteria goes back to focusing on the elf before her. Asteria tries to see if the elf is telling the truth and what other information the elf doesn't offer verbally but with what she wears, how she speaks, and her body language. Elvan bandits were not unheard of but at the same time neither was running into another ranger or a member of the guards investigating a case in the wilderness.
Whiterosealliance
Level 70
Frosty Hands
Joined: 7/14/2018
Threads: 11
Posts: 1,826
Posted: 8/20/2022 at 3:13 PM
Post #2432
Link: https://www.sylestia.com/forums/?thread=74910&page=243#2421
Author: Falconetti
Time Posted: 8/8/2022 at 10:39 AM
Afternoon
--
Your shoes snick slowly across the rough cobblestones of the shady alleyway. The rich smell of food gives way to the damp, musty smell of mould and decay. Clumps of vegetation cling to the moist walls on either side, mossy blooms across a field of stone.

There's no-one else in this stretch of alleyway, though you quickly realise there is a maze of passageways back here. Cul-de-sacs branch off on either side, dead-ends lined with closed doorways and no sign of Brazentalons or the rat.

The alleyway ends in a T-junction, splitting into two conjoined corridors between the buildings pressing in on all sides. You are alone for as far as you can see in either direction. The question is, which way did Brazentalons go?
I wrinkle my nose at the smell and make every other exhale a bit more forceful. "Ugh. No surprise there was such a huge rat around here..."
"Brazontalons?" I call out as I go down a random direction. "Brazentalons, where are you?"
While searching, I look for anything that might help me get to a higher vantage point. Maybe using the onyx ring could prove helpful here, but it carries a bit too much risk. Passing out or something in a sketchy place with no familiar or friend around might not be the best idea, but if nothing else works...Well, it's only been a short while. I don't need to resort to using some mysterious and dangerous ring just yet. I could ask the guards to help search if things do get desperate.
For now, just keep alert and keep searching...
Falconetti
Level 72
Ghost Writer
Joined: 11/13/2018
Threads: 10
Posts: 1,902
Posted: 8/24/2022 at 8:00 AM
Post #2433
(Yeah that wouldn't be so bad. Maybe that just makes your character a super-carefree individual.
The only detective work the Egg Police have time for is in order to CRACK down on egg-thieves. Huehuehue.
Um. Good question. M'kay, I've revised my knowledge of medieval lighting, and have decided we'll go arbitrary game rules here lol)

Morning
--
He skews his ears thoughtfully. "Ehh... I suppose we'll find out which the longer we stay here," he decides tactfully.

Travellers on foot, of course, but if lugging your gear around isn't for you there are the possibilities of staying in a fixed location like at the inn or your very own place, or to travel by cart or caravan.

"You can light it like this," Skywhisper goes on to explain, and you light the lantern. A cheerful warmth emanates from the little flame which takes hold from the oil-soaked wick. He holds his talons near the lantern and gives a satisfied cluck. "That'll do. We'll need to find more lantern fuel later but that should be fine for now."

(My problem is I keep forgetting the setting so I forgot where you put the egg and what's in the room. I'm gonna need to write more things down :I)
Falconetti
Level 72
Ghost Writer
Joined: 11/13/2018
Threads: 10
Posts: 1,902
Posted: 8/25/2022 at 3:10 PM
Post #2434
Midday
--
You can rest assured in the fact that inevitably, as time goes on, you will start to pick up these things as you go along. Trustworthy contacts, reliable establishments and quality sources of equipment and other goods are all aspects of the experience you will pick up as a novice adventurer.

Reasonable. Perhaps faking your combat abilities to get a guarding job and hoping you won't have to prove it is a little on the risky side. And in the event of being caught out, you might be thrown out and left to travel the rest of the way alone anyway. That said, the option might be available once you've developed a little more experience.

A sound plan, however one that depends on the nature of the games being played. In this case, you might not want to join a table who are rowdy or playing for gold. That would be asking for things to get messy. But there definitely are a couple of tables with a jovial-looking bunch playing for the fun of it. You have to step up onto the decking to get near, standing at a surreptitious distance. You get a couple of looks, but nobody bothers you other than the occasional person brushing past you on their way to this or the other.

Your opportunity arises soon enough as a weathered dwarf bursts into a guffaw, spreading her cards out onto the table much to the sighs and groans of her fellows. You catch snippets of retorts: 'Again?'; 'Who shuffled these...'; and 'Come on!'.

There are six at the table. Besides the dwarf, there are a couple of goblins, an orc, an elf and a centaur. Their responses to losing range from bemusement to weariness from the more competitive amongst the group. "...another game?" you hear over the clamour from the triumphant dwarf. Despite losing before, the others all nod, and she takes in the cards and begins to shuffle.

Now's your moment to interject if you want to join in for the next round.
Larkian
Level 75
Guardian of the Realm
Joined: 5/15/2018
Threads: 100
Posts: 16,723
Posted: 8/28/2022 at 2:02 PM
Post #2435
(Self-ping because I clicked it oops)
Falconetti
Level 72
Ghost Writer
Joined: 11/13/2018
Threads: 10
Posts: 1,902
Posted: 9/5/2022 at 6:04 AM
Post #2436
Morning
--
"Good. This will be returned to its owner, and I'll be keeping an ear out in case someone else is declaring their sword has gone missing," she says sternly, taking the sword from you.

"Will do," Balthur nods. "Though I don't know if he quite knows what to do with himself. I mean, what was he doing when you met him? Malindi and I have had to rope him in to do menial tasks, otherwise he just sits about. Anyway. Yes, if I can get him to help me on this trip that should keep him occupied long enough for you to settle the more pressing matters in Elvenor. Best to have him close so I can try to keep him out of trouble than let him go gallavanting off on his own. I'll explain to him how dangerous that would be for you."

He sighs frustratedly. "Well... the best I can do is wish you luck, from the rest of us. Sleep is overshadowed compared to what you're going into. Something tells me you might not be finding much time for it in the days ahead."

Felicia nods, sensing the conversation coming to a close. "Okay. Say your goodbyes and we'll get moving. The convoy is awaiting us outside - by midday tommorrow, we'll be in Elvenor. Are you sure you're ready?"
Falconetti
Level 72
Ghost Writer
Joined: 11/13/2018
Threads: 10
Posts: 1,902
Posted: 9/7/2022 at 11:44 AM
Post #2437
Nightfall
(Alright, all good then)
--
"Meridah," she offers bluntly. Then she's already turning to Aegis. She makes no signs of being impressed or thankful - just the same weariness that you manage to hide.

Crimson is curled in a ball on the ground, looking as if she's had enough of today and just wants to take a nap. Her tail wags as you pet her.

With any luck, the others are in a better situation than your group. At least they won't have the warband shadowing them - that's for you to enjoy.

Meridah, if that's her real name, has ended up in a similar state to the other prisoners. She's covered in dust and dirt; underneath that layer her clothes are torn from labour in the mines. She has callouses on her hands, cuts, grazes, and bags under her eyes - to add to that, she's clearly emaciated.

But despite it all there's clearly a fire burning in her eyes unlike the others, which is obvious in her confident bearing. She stands tall despite her fatigue and talks with an accent straight out of Elvenor's upper city, with a uniform to match. She could be wearing the attire of some kind of Council Assistant from the palace, but it's hard to tell under the grime. However, it's certainly not a role that would see one outside Elvenor's walls, let alone in a position to be captured by a southern clan.

"We've sent Snatch up with a rope. This slope is shallower than most - it's our best bet," she tells Aegis. She casts a glance back at the dwarf you just pulled from the dirt. "If Glorin is the last one out, then that means Sunset and Djunin were killed."

"That mad chieftain killed his own people in those rockfalls, too. I thought that all of the Southern mages had been wiped out in the war." Aegis' expression turns dark at the mention of it, but soon he shakes his head, squinting as he searches the slope above. "Anyway. You said Snatch? I thought he was-"

"I know," Meridah interrupts, pointing to guide him. It takes you some time, but the glint of moonlight reflecting off of metal gives away a small figure scrambling from foothold to foothold up above. "But it was his rope, and the rest of us won't make the first climb. I don't like it, but we have to take the chance."

You're tired. Magic spent.
Starpup5
Level 75
The Kind-Hearted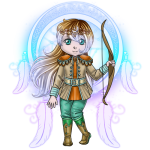 Joined: 3/11/2018
Threads: 62
Posts: 32,102
Posted: 9/7/2022 at 6:29 PM
Post #2438
Link: https://www.sylestia.com/forums/?thread=74910&page=244#2437
Author: Falconetti
Time Posted: 9/7/2022 at 11:44 AM
Nightfall
(Alright, all good then)
--
"Meridah," she offers bluntly. Then she's already turning to Aegis. She makes no signs of being impressed or thankful - just the same weariness that you manage to hide.

Crimson is curled in a ball on the ground, looking as if she's had enough of today and just wants to take a nap. Her tail wags as you pet her.

With any luck, the others are in a better situation than your group. At least they won't have the warband shadowing them - that's for you to enjoy.

Meridah, if that's her real name, has ended up in a similar state to the other prisoners. She's covered in dust and dirt; underneath that layer her clothes are torn from labour in the mines. She has callouses on her hands, cuts, grazes, and bags under her eyes - to add to that, she's clearly emaciated.

But despite it all there's clearly a fire burning in her eyes unlike the others, which is obvious in her confident bearing. She stands tall despite her fatigue and talks with an accent straight out of Elvenor's upper city, with a uniform to match. She could be wearing the attire of some kind of Council Assistant from the palace, but it's hard to tell under the grime. However, it's certainly not a role that would see one outside Elvenor's walls, let alone in a position to be captured by a southern clan.

"We've sent Snatch up with a rope. This slope is shallower than most - it's our best bet," she tells Aegis. She casts a glance back at the dwarf you just pulled from the dirt. "If Glorin is the last one out, then that means Sunset and Djunin were killed."

"That mad chieftain killed his own people in those rockfalls, too. I thought that all of the Southern mages had been wiped out in the war." Aegis' expression turns dark at the mention of it, but soon he shakes his head, squinting as he searches the slope above. "Anyway. You said Snatch? I thought he was-"

"I know," Meridah interrupts, pointing to guide him. It takes you some time, but the glint of moonlight reflecting off of metal gives away a small figure scrambling from foothold to foothold up above. "But it was his rope, and the rest of us won't make the first climb. I don't like it, but we have to take the chance."

You're tired. Magic spent.


Asteria chooses not to focus on Meridah's position here and now. There would be time for questions later, right now they had to get up the wall.
"I'm sorry for your loss," Asteria says quietly.
She's still petting Crimson, hoping to give the Hellhound enough courage and determination to get out of there.
Even though Asteria doesn't understand all that they are talking about she knows that Meridah is the leader of the group of rescued prisoners. The last thing Asteria wants to do is harm the moral of the group even more, but she worries about how some of them are going to make the climb.
"I'll do what I can to help everyone up there but after we get to safety, Meridah I have some questions for you."

(Sorry this is short, I'm drained of creativity.)
Orcastration
Level 71
Fishy
Joined: 11/1/2018
Threads: 307
Posts: 33,203
Posted: 9/13/2022 at 6:01 PM
Post #2439
Link: https://www.sylestia.com/forums/?thread=74910&page=244#2436
Author: Falconetti
Time Posted: 9/5/2022 at 6:04 AM
Morning
--
"Good. This will be returned to its owner, and I'll be keeping an ear out in case someone else is declaring their sword has gone missing," she says sternly, taking the sword from you.

"Will do," Balthur nods. "Though I don't know if he quite knows what to do with himself. I mean, what was he doing when you met him? Malindi and I have had to rope him in to do menial tasks, otherwise he just sits about. Anyway. Yes, if I can get him to help me on this trip that should keep him occupied long enough for you to settle the more pressing matters in Elvenor. Best to have him close so I can try to keep him out of trouble than let him go gallavanting off on his own. I'll explain to him how dangerous that would be for you."

He sighs frustratedly. "Well... the best I can do is wish you luck, from the rest of us. Sleep is overshadowed compared to what you're going into. Something tells me you might not be finding much time for it in the days ahead."

Felicia nods, sensing the conversation coming to a close. "Okay. Say your goodbyes and we'll get moving. The convoy is awaiting us outside - by midday tommorrow, we'll be in Elvenor. Are you sure you're ready?"


"Got it, thanks Balthur." Nicote nods.

He shrugs at Felicia. "I'm ready to get this nightmare over with, if that's what you mean. Let's get this show on the road "

He grins one last time at Balthur. "Later, Balthur. TIme for me to play a snotty stuck-up government idiot." He nods at Felicia, indicating he's ready to go.
Falconetti
Level 72
Ghost Writer
Joined: 11/13/2018
Threads: 10
Posts: 1,902
Posted: 9/16/2022 at 3:22 PM
Post #2440
Afternoon
--
The odour not deterring you in the slightest, you take the left path on a whim. Your echo is eerily dull and weak in the confined quarters, and Brazentalons certainly does not materialise when you call his name.

This street is filled with rubbish - in sacks or barrels, often tipped and spilling out onto the ground - clustered near what must be the back-doors to establishments facing the streets beyond. You could try to scale one of the barrels, but that might be a bit precarious. Otherwise, you are bordered on both sides by vertical, slick, unscaleable walls which ascend four, five, six stories high until you can see the strip of blue sky above.

Perhaps the ring is a bit of an extreme measure for now. You find your thoughts inexplicably drawn to it, now that you've touched upon the subject - what if it is the solution? It would be so easy to slip it on your finger...

You're looking at the piles of rubbish you pass for something to climb when you hear a noise behind you. You wouldn't have heard it if you hadn't been paying attention, making you turn to regard an elf, concealed in a shadowed alcove where he leans against the wall idly. It's unclear why he feels the need to idly lean in this dingy back alleyway, and his clothes only accentuate how out-of-place he appears. He has a red cloth tied around his head, a matching red, heavy overcoat, an eye-patch and baggy black-blue trousers tucked into his high leather boots. A small golden hoop hangs from his pointed ear.

"Ye lookin' for somethin'?" he asks gruffly. You can't help but notice his voice seems forced - like he's putting on his ridiculous accent. He smirks knowingly. "Elf like yerself oughta have a familiar. Did I guess about right?"
Go to Page:
1, 2, 3... 242, 243, 244
Go to Top
This Page loaded in 0.073 seconds.
Terms of Service | Privacy Policy | Contact Us | Credits | Job Opportunities
© Copyright 2011-2022 Sylestia Games LLC.
All names and logos associated with Sylestia are Trademarks of Sylestia Games LLC.
All other trademarks are the property of their respective owners.
For questions, comments, or concerns please email at Support@Sylestia.com.