Overview
Stables
Hatchery
Inventory
Wardrobe
Referrals
Settings
Seasonal Festival
World Map
Generator
Breeding Grounds
Party
Task Log
Mission Log
Quest Log
Player Trades
Trade Broker
Currency Exchange
Eggling Auction
Pick A Door
Official Games
Un-Official Games
Jinxie's Jamboree
Festival Shop
Diamond Shop
Avatar Shop
Scale Shop
Inbox
Forums
Community Polls
December 7th, 2019

218 Online
10:31 AM
Advanced Search
Active Players on Sylestia
Category
Total
Yesterday
Players
7,313
1,309
Sylestia Pet Data
Category
Total
Yesterday
Pets
5,327,501
1,982
Generated
387,681
382
Captured
823,712
141
Bred
4,116,108
1,459
Statistics updated daily at midnight
Recent Announcements
Thread
Posted
Official Sylestia Merc.. Nov 30 2019 Advent Calendar Nov 30 Black Friday Extravaga.. Nov 27 The Maws of Madness Nov 11 Double Experience Week.. Oct 25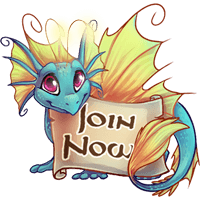 Forum Index > News and Announcements > Lupora Themed Revamp
Page 7
1, 2, 3, 4, 5, 6, 7
Go to Page:
Author
Thread Post
Krinadon
Level 70
Guardian of the Realm
Site Administrator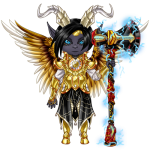 Joined: 12/17/2012
Threads: 790
Posts: 11,626
Posted: 1/31/2019 at 3:32 PM
Post #61
Link: https://www.sylestia.com/forums/?thread=72257&page=6#58
Author: Taptothebeat
Time Posted: 1/31/2019 at 9:40 AM
@Krinadon,
The Clear Sky Lupora is very pretty. Would it be possible to update other species untagged as well? Namely I have a 3-vis Cotton Candy Morkko (which was pretty amazing to have a 3-vis themed tamed at the time even w/ a mutator) that could use a color update.


Perhaps at some point. But probably not as a standalone. We would probably want to be a bit more structured with these kind of things so that we can do stuff in an organized process and easily keep track of what we're working on.

All sorts of various AC1/AC2 implementation / Themed color updates are on our list atm. So that might be something we begin to implement species by species throughout this year.
Nightstooth
Level 70
The Tactician
Joined: 11/22/2018
Threads: 21
Posts: 147
Posted: 2/1/2019 at 4:01 AM
Post #62
Since I'm talking to someone in the region chat about how to preview what your pets will most likely look like with the new color schemes before you permanently change them, and this could be useful to others.

On the bottom of page 5 in this thread, there is a list of all the updated themes. These images can go into the generator.

(Skip this part if you already know how to put those images into the generator.)

---------------------------------

You need the address of the image.The quickest way is to use the other mouse button on the image for the theme you want to use (I think that is right click for most people) and choose "copy image location" from the drop-down menu. But different browsers work in different ways and label things differently. Viewing image info can also give you the location / URL of the image. You can also view image and copy the address from the link bar in your browser. If this doesn't cover it, you may have to look up how to do it with your own browser on the net.

Once you have the address, go to the generator and look for the "load design by url" button at the bottom. Click on it and paste the link into the text box. You have to move or click on the text to get the "load design" button to change color. Once the button is green, click on it. Now the themed scheme of your choice is in the generator.

---------------------------------

You probably don't need all the genes and mutations that come from copying the images in the thread into the generator. Click on the red no sign near the trait point numbers to clear out all the traits. Do not click on the red no sign where the colors are at, or you'll lose all the theme colors that you need to see.

Find the pet that can be updated in your stables and look at their visible traits. Simply find all their visible traits in the drop-down lists in the generator until you have all their traits in the generator. You can see what they will most likely look like after you change them over to the new color scheme, and you can compare them to what they look like now in your stables before deciding to change it.

Hope this helps... since I probably don't have enough space in my generator to put up previews of all the themed Luporas you have.
Tylandsya
Level 70
Trickster
Joined: 11/14/2018
Threads: 3
Posts: 24
Posted: 2/1/2019 at 3:19 PM
Post #63
Thanks a lot for this tips... I hadn't notice before that we can upload a theme in the generator by URL.
Very useful help.
Laz3erz
Level 56
The Kind-Hearted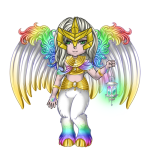 Joined: 6/25/2018
Threads: 7
Posts: 253
Posted: 2/1/2019 at 6:22 PM
Post #64
Ignore
Dragongem23
Level 63
Trickster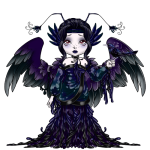 Joined: 7/19/2017
Threads: 241
Posts: 22,400
Posted: 2/3/2019 at 10:22 AM
Post #65
I just regenerated one of my luporas right after updating the themed color's and it didn't give her the traits i put in,it put her with nothing.Something went wrong and i can't tell.I don't know if it was some weird misclick or just my odd internet....It's the lupora named Dire Queen in my stables..
Mikazukichan
Level 70
The Artistic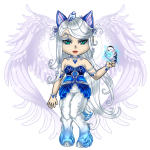 Joined: 1/28/2014
Threads: 246
Posts: 7,208
Posted: 2/3/2019 at 1:53 PM
Post #66
Dire Queen hasn't been genetically tested. If the traits you gave her were all carried, they won't show until you have her tested.
Dragongem23
Level 63
Trickster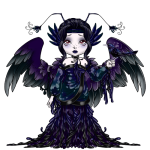 Joined: 7/19/2017
Threads: 241
Posts: 22,400
Posted: 2/3/2019 at 5:50 PM
Post #67
Oh,that makes so much sense..Thanks
Hoooowlers
Level 46
The Artistic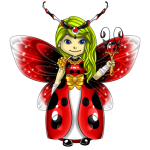 Joined: 10/27/2018
Threads: 103
Posts: 1,907
Posted: 2/8/2019 at 10:42 PM
Post #68
Thanks for updating some colors! I was low on gold and now have a big project on one of the revamps:)
Bousti
Level 19
Joined: 2/16/2019
Threads: 0
Posts: 1
Posted: 2/21/2019 at 7:49 PM
Post #69
Do you want to be friends?
Go to Page:
1, 2, 3, 4, 5, 6, 7
Go to Top
This Page loaded in 0.015 seconds.
Terms of Service | Privacy Policy | Contact Us | Credits
© Copyright 2011-2019 Sylestia Games LLC.
All names and logos associated with Sylestia are Trademarks of Sylestia Games LLC.
All other trademarks are the property of their respective owners.
For questions, comments, or concerns please email at Support@Sylestia.com.