Overview
Stables
Hatchery
Inventory
Wardrobe
Referrals
Settings
Seasonal Festival
World Map
Generator
Breeding Grounds
Nurturing Grounds
Party
Task Log
Mission Log
Quest Log
Player Trades
Trade Broker
Currency Exchange
Eggling Auction
Pick A Door
Official Games
Un-Official Games
Jinxie's Jamboree
Festival Shop
Diamond Shop
Avatar Shop
Scale Shop
Inbox
Forums
Community Polls
Advanced Search
April 9th, 2020

172 Online
11:19 AM
Advanced Search
Active Players on Sylestia
Category
Total
Yesterday
Players
6,310
883
Sylestia Pet Data
Category
Total
Yesterday
Pets
5,555,377
1,719
Generated
407,611
29
Captured
855,160
124
Bred
4,292,606
1,566
Statistics updated daily at midnight
Recent Announcements
Thread
Posted
Ongoing Connection Iss.. Apr 2 Fortune Event Overview Mar 13 Week of Love Overview Feb 13 New Feature: Nurturing.. Feb 9 Winter Festival Pet Tr.. Dec 26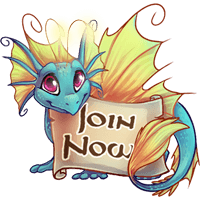 Forum Index > News and Announcements > Sylestia's 6th Anniversary
Page 3
1, 2, 3, 4, 5, 6, 7, 8, 9, 10
Go to Page:
Author
Thread Post
Mythnomer
Level 70
Omniscient Gardener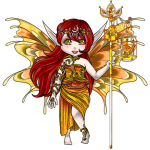 Joined: 6/2/2018
Threads: 15
Posts: 166
Posted: 12/17/2018 at 7:40 AM
Post #21
Happy Anniversary and thank you for all the hard work!
Grapejuice
Level 70
The Kind-Hearted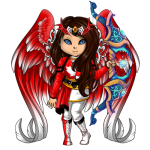 Joined: 1/8/2016
Threads: 142
Posts: 22,398
Posted: 12/17/2018 at 7:43 AM
Post #22
Woooooo! it's been 6 years already? damn Sylestia's growing up fast! And thanks so much Krin and Fai for all the work you do on here, I definitely plan to stick around for a long time. Can't wait to see what you do next!
Artemissfeather
Level 52
The Kind-Hearted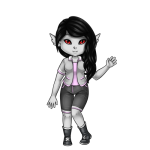 Joined: 11/4/2018
Threads: 9
Posts: 216
Posted: 12/17/2018 at 7:46 AM
Post #23
Ok, thank you!
Ladymalin1
Level 70
High Priest
Joined: 6/15/2018
Threads: 56
Posts: 582
Posted: 12/17/2018 at 7:49 AM
Post #24
Thank you for this year of fun! And all the years, even though I was only here last spring! Happy anniversary, sylestia! Thank you for the happy memories and lessons learned about patience, kindness, and friendship. I honestly have made more friends here than I did on my own :) Its been awesome, I look forwards to more,years of fun and friends on Sylestia! Once again, thank you admin!
Edited By Malin1 on 12/19/2018 at 7:18 PM.
Elleshie
Level 70
Sylestiologist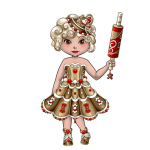 Joined: 5/20/2013
Threads: 42
Posts: 1,094
Posted: 12/17/2018 at 7:54 AM
Post #25
Happy 6th anniversary! :D

It's wonderful seeing how much Sylestia has grown just in this last year, let alone since I first got here.

I remember that back then I had been looking for a pet game that involved breeding and genetics and I ended up signing for a bunch of sites that seemed to fit the bill, but Sylestia is the only one that stuck with me. Other games were either too simple overall or too complicated for newbies, had all but been abandoned by the creators, kept badgering players to buy premium currency, had a clique-ish and toxic user base...

Not Sylestia, though. Sylestia was not only what I had been looking for, but actually even more than that. There were lovely pets, a breeding system, easy to understand genetics with lots of possible combinations, an amazing level of color customization for both pets and avatars, exploration, adventure, battling, a storyline, developers who were very involved with the community and a wonderful user base.

Sometimes it amazes me that it's been so long already, even if it also feels like I've been here all my life. I usually get bored of games within one or two years and I'll either take a break from them or simply leave. That has never happened to me with Sylestia. I loved this game back then and I still love it now. And it keeps getting better!

So, once more, happy anniversary. And thank you so much to everyone who helps make Sylestia what it is.
Cuba
Level 61
Trickster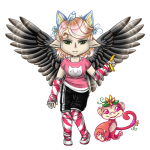 Joined: 8/3/2018
Threads: 4
Posts: 547
Posted: 12/17/2018 at 7:55 AM
Post #26
Thanks for everything Krin! And happy anniversary!
Kalores
Level 70
Premier Ice Carver
Joined: 8/11/2013
Threads: 96
Posts: 3,180
Posted: 12/17/2018 at 8:06 AM
Post #27
Happy 6th Anniversary, Krin and Fai! Like everyone else has said, it's hard to believe it's been 6 years already! Thank you for all of your hard work. I am looking forward to everything you have planned for the future, and of course, more immediately, the Winter Festival! :DD
Espenfalls
Level 69
The Perfectionist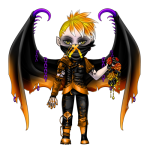 Joined: 11/2/2018
Threads: 50
Posts: 9,725
Posted: 12/17/2018 at 8:13 AM
Post #28
Thank you for such a wonderful game! I am so glad to be a part of it and will happily be here for another year!
I love it so much even with the short amount of time I have been playing it is so amazing!
Cannot wait to see the end of the beta, I never knew a game could take so long to finish!
Edited By Espenfalls on 12/17/2018 at 8:14 AM.
Sakina
Level 70
Trickster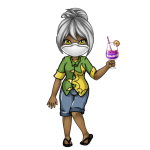 Joined: 12/17/2012
Threads: 31
Posts: 1,649
Posted: 12/17/2018 at 8:15 AM
Post #29
Happy site birthday, Krin!
Erra
Level 60
Candy Dispenser
Joined: 2/22/2018
Threads: 10
Posts: 28
Posted: 12/17/2018 at 8:24 AM
Post #30
Link: https://www.sylestia.com/forums/?thread=70744&page=1#4
Author: Krinadon
Time Posted: 12/17/2018 at 6:57 AM
[quote=1459924]

It was handed out before I unlocked it in the Wardrobe. It should be there now. It's near the front of the Legendary Event Held items.


;-; i dont see this
Go to Page:
1, 2, 3, 4, 5, 6, 7, 8, 9, 10
Go to Top
This Page loaded in 0.015 seconds.
Terms of Service | Privacy Policy | Contact Us | Credits
© Copyright 2011-2020 Sylestia Games LLC.
All names and logos associated with Sylestia are Trademarks of Sylestia Games LLC.
All other trademarks are the property of their respective owners.
For questions, comments, or concerns please email at Support@Sylestia.com.