Overview
Stables
Hatchery
Inventory
Wardrobe
Referrals
Settings
Seasonal Festival
World Map
Generator
Breeding Grounds
Nurturing Grounds
Party
Task Log
Mission Log
Quest Log
Player Trades
Trade Broker
Currency Exchange
Eggling Auction
Pick A Door
Official Games
Un-Official Games
Jinxie's Jamboree
Festival Shop
Diamond Shop
Avatar Shop
Scale Shop
Inbox
Forums
Community Polls
Advanced Search
May 27th, 2020

218 Online
11:41 PM
Advanced Search
Active Players on Sylestia
Category
Total
Yesterday
Players
5,536
860
Sylestia Pet Data
Category
Total
Yesterday
Pets
5,643,747
2,664
Generated
409,801
71
Captured
867,080
1,322
Bred
4,366,866
1,271
Statistics updated daily at midnight
Recent Announcements
Thread
Posted
Spring Festival Overvi.. May 23 Mother's Day Diamo.. May 10 Sylestia Job Opportuni.. Apr 23 Nytekrie Revamp Final.. Apr 13 Easter Event Overview Apr 10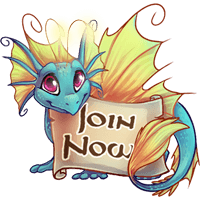 Forum Index > Fan Fiction > A Last War [Part 1]
Page 5
1, 2, 3, 4, 5
Go to Page:
Author
Thread Post
Scoutwolf
Level 28
The Kind-Hearted
Joined: 10/25/2018
Threads: 28
Posts: 5,697
Posted: 4/13/2019 at 5:33 PM
Post #41
(Ha. Sorry. I'm so sorry to Kamra too for what's going to happen. Poor Barin/Aizea.)

Barin looked in confusion at the bouncy bundle of excitement. This surely wasnt Kamra.. Was it? He hesitated, and Flamingblood stampeded up next to him. Both of the younger Lupora jumped back with a shriek that practically shattered everyones eardrums. Barin shook his head, ears flapping, as he tried to clear his pounding head, a setback from any noise that was too loud and too close. Flamingblood stopped, and touched her ears.

"Wow. That was effective, and.." she said, thinking of the word to use. Dismissing whatever she was thinking, she then turned back to the huddling Luporas. "Game's over. This is not Aizea, whatever or whoever he is or was. This is Barin, my best friend!" she said the last sentence cheerfully, as if explaining that she was winning a contest with him. The one who claimed to be Kamra had a look of disbelief stamped on her face.

"But.. but..but.." Kamras little eyes filled up with tears. Flamingblood was playing it cold.

"But nothing. See you next time there's an auction. Bet you'll be in it." she growled sharply. Barin shook his head.

He didn't understand girls and how touchy some of them were. Like the little one that claimed to be his sister. Barin carefully studied the little Lupora, Something at the back of his mind nagged at him, but every time he tried to grasp at it, it became harder and harder to get it. Eventually, he gave up, and shrugged at the still tearfully hopeful Kamra.

"Sorry, Kamra, if that is even your name. I don't have any memories of you." he said apologetically. Kamra gasped over and over, struggling to keep from crying.

---

Kamra gasped over and over, struggling to hold back the tears. She wouldn't cry again. She had cried to much already in the long trip to get here, and she planned to stop crying now. But, it was hard for the emotional child.

Kamra let a low whine of pain and sadness as Barin turned away from her, and continued a muted conversation with the Ryori. Caw backed away, figuring she needed space. Or something like that. Kamra's wounded mind couldn't exactly process everything. She found herself at the back of her cage, and another longer whine escaped her lips.

The whine turned into a low howl, and it was all filled with her story. The hard trek, the stab of guilt as she raced through the gates, knowing she should be expecting never to be able to return, but somehow wondering if it wouldn't be that way. The wretched burn of resentment as she found herself captured, and the hollowing sensation of loneliness as she found her mom at the head of a war, and her brother not know her anymore. She howled until her throat was sore, not caring who heard her ordeal, and even then, after she could barely speak, she tried to rasp out what she could.

Head tipped back, she somehow managed to close her eyes, ears and mind to the world, not caring that she was probably blubbering, and not minding if anyone thought her as overly emotional. She was! And that was okay for now. As she ran out of breath, she turned to simply whimpering and whining what she could.

The times she had with Aizea, the great siblinghood that rose between the two filled her thoughts. The very beginning, realizing that her brother was as playful as her. The time when they had escaped the woods, realizing that skunks were not to mess with, nearing closer, the last time they both heard from their dad, spending the night huddled in a heap, to overcome to move. The last time she had played with him. The short promise. The expectation. The longing of having him again. Soon, she found a comforting lick wiping the tears from her face, and supposed it was Aizea, and that he had come back. Sooner or later, she fell into the deep sleep of a troubled and struggling heart and youth.
Edited By Scoutwolf on 4/13/2019 at 5:37 PM.
Orcastration
Level 70
The Eggstraordinaire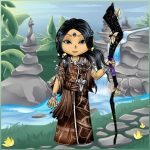 Joined: 11/1/2018
Threads: 265
Posts: 28,970
Posted: 4/13/2019 at 6:39 PM
Post #42
Omg keep going......


(I read too fast for my safey soemtimes XD)
Scoutwolf
Level 28
The Kind-Hearted
Joined: 10/25/2018
Threads: 28
Posts: 5,697
Posted: 4/20/2019 at 10:52 AM
Post #43
(LOL, that is definitly me! Now, on with the show. Sorry if this stops the flow, I had a block for a few days, so I randomly let things happen... Hope you enjoy! ;D)

Barin stood with his head pressed against the bars well after Flamingblood had left and Kamra had fallen asleep. As she had been howling, Barin could remember each of the memories in distinct detail, and could almost feel that they had been something. He couldnt dare glance at her now, because then Caw would give him the worst glare he had ever experienced before. He could remember that Kamra was really good at doing the worst glare too, before he left.

He sighed, and turned away. His sister, because he accepted this fact, was sleeping well, and there was nothing Aizea could do about it. Mostly because he wasnt exactly ready to give up his given name. Barin. There was something about it that made him not wanting to drop it yet. He had created memories with the name, lived with it for a while. He made his decision.

He would be known as Aizea from now on, but would acknowledge to the name Barin, understanding that that name and memories were someone elses. It would be time to move on and help his sister escape. She had more of a life to live than him. But first, it would be wise to fall asleep to gain energy for the way out.
Scoutwolf
Level 28
The Kind-Hearted
Joined: 10/25/2018
Threads: 28
Posts: 5,697
Posted: 5/7/2019 at 9:14 AM
Post #44
Kamra dreamed. But it wasn't like anything before. It was dark, all dark. Then it gradually grew lighter, and she could hear the joyful sounds of her mothers laugh. Before she had left for world domination, Kamras mother was a happy and playful Lupora. Kamra sighed happily, embracing the light tone of her dream. Pleasing and pleasant, the dream made Kamra not want to wake up.

The dreams view changed to an out of body experience, where she saw herself at the feet of their father. Their father! It had been a while since either child had seen him. Their mother was glowing proudly at the two, and then they were deciding on her name. Their attitudes to each other instantly changed. Her mother growled,snapped, and snarled at him. Her father was trying to hold his ground without a fight, and no avail. He backed up, and then suggested that she choose the name. And she then left with.. Wait! Who was that at the corner?

Kamra mentally turned around to the door. An older Lupora than either of the two was sitting, cold eyes on both of the youngest. He must be the eldest, Kamra thought as she recalled her dad's story that he had only said once. But he had left with the their mom. Karma wondered where he was, and if he would ever want revenge on Aziea and her after what they were about to do. Karma woke up, and Aziea was in her cage, looking placidly at her.

"We've got to go now." he said as he turned to Caw and her. Then he lead them out of the enemy's stronghold, guards and everyone in their path unconscious.

THE END

!!!

Notes - *short squeal* Ack, I have waited to write this, and I finally am. Thank you readers for continuing to read all the way through. You are troopers! Anyway, since this is just part one, yes there shall be another part. Thank you all! - Scoutwolf

Reminder to self - Do the next Part
Orcastration
Level 70
The Eggstraordinaire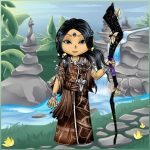 Joined: 11/1/2018
Threads: 265
Posts: 28,970
Posted: 5/7/2019 at 9:51 AM
Post #45
Its over? Nononononononononono
.........
Scoutwolf
Level 28
The Kind-Hearted
Joined: 10/25/2018
Threads: 28
Posts: 5,697
Posted: 5/7/2019 at 9:52 AM
Post #46
Part 2! Yes. I am really excited to do that part. (different character point of view warning.) Oh, I guess I left the little butterfly thing in the dust... Whoops.
Galagaming
Level 66
Majestic Green Thumb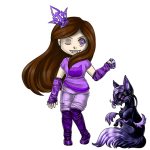 Joined: 3/19/2019
Threads: 19
Posts: 471
Posted: 5/7/2019 at 1:56 PM
Post #47
*Clapping*

This was good! Can't wait for the next part!
Scoutwolf
Level 28
The Kind-Hearted
Joined: 10/25/2018
Threads: 28
Posts: 5,697
Posted: 5/7/2019 at 2:07 PM
Post #48
Thank you. I will get to it right away for you guys. :)
Go to Page:
1, 2, 3, 4, 5
Go to Top
This Page loaded in 0.013 seconds.
Terms of Service | Privacy Policy | Contact Us | Credits | Job Opportunities
© Copyright 2011-2020 Sylestia Games LLC.
All names and logos associated with Sylestia are Trademarks of Sylestia Games LLC.
All other trademarks are the property of their respective owners.
For questions, comments, or concerns please email at Support@Sylestia.com.