Overview
Stables
Hatchery
Inventory
Wardrobe
Referrals
Settings
Seasonal Festival
World Map
Generator
Breeding Grounds
Nurturing Grounds
Party
Task Log
Mission Log
Quest Log
Player Trades
Trade Broker
Currency Exchange
Eggling Auction
Pick A Door
Official Games
Un-Official Games
Jinxie's Jamboree
Festival Shop
Diamond Shop
Avatar Shop
Scale Shop
Inbox
Forums
Community Polls
Advanced Search
October 27th, 2020

187 Online
3:36 PM
Advanced Search
Active Players on Sylestia
Category
Total
Yesterday
Players
5,604
803
Sylestia Pet Data
Category
Total
Yesterday
Pets
5,945,553
2,309
Generated
437,974
26
Captured
915,398
104
Bred
4,592,181
2,179
Statistics updated daily at midnight
Recent Announcements
Thread
Posted
Poll: Change in Breedi.. Sep 28 Site Downtime - 9/24 @.. Sep 23 Site Downtime - 9/23 a.. Sep 22 Rapid Response Suggest.. Sep 12 Summer Festival Overvi.. Aug 16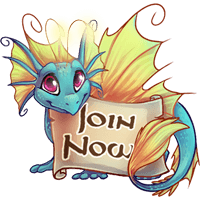 Forum Index > Official Games and Contests > 2018 Fall Festival - Spooky Avatar Dress...
Page 2
1, 2, 3... 11, 12, 13
Go to Page:
Author
Thread Post
Harrypotternerd
Level 67
The Kind-Hearted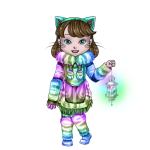 Joined: 9/25/2018
Threads: 25
Posts: 738
Posted: 10/29/2018 at 2:15 PM
Post #11
I can't figure out how to post pictures. But if you scroll down, you'll see my entry. I will update this post if I can figure out how to post images.
https://spookycontest.weebly.com/
Edited By Harrypotternerd on 10/29/2018 at 3:05 PM.
Sarahnyy051
Level 70
Majestic Sculptor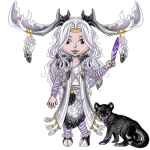 Joined: 4/21/2018
Threads: 16
Posts: 217
Posted: 10/29/2018 at 2:17 PM
Post #12


Here is my spooky avatar for Halloween :) She started off trying to just be orange and black but somehow morphed into a sort of demon Sailor Moon. With added ooze for good measure.
Edited By Sarahnyy051 on 10/29/2018 at 2:21 PM.
Silverthornhearte
Level 70
The Perfectionist
Joined: 3/14/2018
Threads: 43
Posts: 2,959
Posted: 10/29/2018 at 2:19 PM
Post #13
Blood Moon Assassin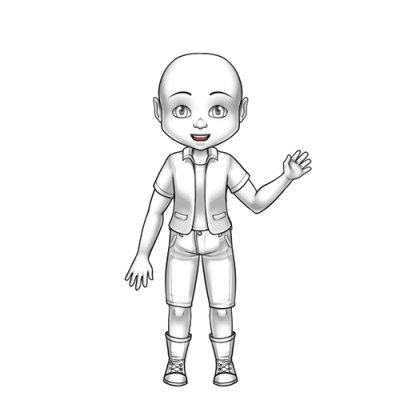 Chibabies
Level 64
The Kind-Hearted
Joined: 7/18/2018
Threads: 22
Posts: 253
Posted: 10/29/2018 at 2:20 PM
Post #14
Shhh... They'll hear you.. Not all the pets in Sylestia are kind. Some are hunters. So hide with me and be quiet and maybe..just maybe we can survive another Halloween...


Anitsa
Level 70
Cutely Creative
Joined: 8/16/2018
Threads: 10
Posts: 127
Posted: 10/29/2018 at 2:25 PM
Post #15
I know this looks like my avatar and I hope that was OK because I was supper excited and could not wait to wear this costume based on my favorite pet Anitsa the dyed Beach sunset Zolnixi who has advanced runes, Sugar Plum Flower and Leaf wings and is fire element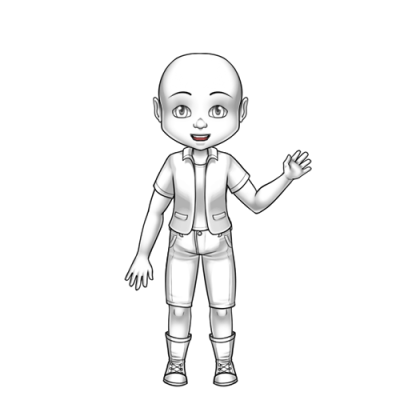 Anitsa came bolting into the room clearly having to much energy after a quick exploration. She glanced at the calendar and sighed it still wasn't Halloween. She sadly marked another day off and ran outside or was going to until she heard her name. Amethystgaurdian was calling. Anitsa perked up then ran in happy circles around her owner. Amethystgaurdian had promised a special Halloween treat, but Anitsa could not believe the surprise was Amethystgaudian dressing as her doppelganger.
Edited By Amethystgaurdian on 10/29/2018 at 2:26 PM.
Duckymomo
Level 70
Candy Dispenser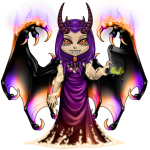 Joined: 4/24/2018
Threads: 27
Posts: 452
Posted: 10/29/2018 at 2:40 PM
Post #16
Here's my entry. :)




A spider goblin has visited your house for Trick or Treat. Give her something sweet and she's put up beautiful web designs to decorate your house this Halloween! :)
Innernexus
Level 70
The Kind-Hearted
Joined: 2/27/2018
Threads: 15
Posts: 149
Posted: 10/29/2018 at 2:42 PM
Post #17
Demonic Witch, Agatha Raven


Agatha Raven, the witch who had become so consumed by her practices of dark magic, ended up becoming a demonic entity herself after a spell gone wrong (or very right in her opinion). She dwells within the old graveyard on the outskirts of her village---long abandoned by the townspeople due to Agatha's dangerous experiments. The demon witch spends her days phasing between the world of the living and the underworld, collecting various 'ingredients' for her experiments and spells, and even befriending wandering spirits along the way. Sometimes even the odd monster.
Vigil
Level 65
The Kind-Hearted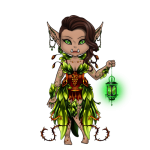 Joined: 2/13/2017
Threads: 126
Posts: 10,735
Posted: 10/29/2018 at 2:50 PM
Post #18


The one who took my skull


I walked down the small crevice between the trees in the Grove, but I could feel hard eyes on me and a faint high-pitched laughter. I looked to my pets, they weren't with me. I gulped, I guess my own powers were going to have to do. I hurried it up, but I tripped. Not over a root, not over a branch, over a- What was that? The skulls of my Sylestis. I screamed, my throat tightened and my arms shook. I looked up as the high pitched laughter continued, but alas, I could hear no more.
Andronia
Level 70
The Kind-Hearted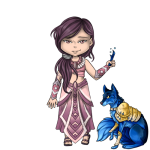 Joined: 11/16/2016
Threads: 1
Posts: 6
Posted: 10/29/2018 at 2:54 PM
Post #19
I hope I did this correctly! This is my first little post/contest, so I didn't do anything too crazy, sorry about that. My internet was also being crazy, so I wasn't given much time to work on this little creation, but I hope it's enough!



I name this creation The Windigoag (plural form of "Wendigo"), and is based off of the terrifying Algonquian folklore creature who enjoys to eat humans and cursed to never have a satisfied hunger. Spoopy!
Edited By Hypnoserpenteye on 10/29/2018 at 3:02 PM.
Caw
Level 70
The Kind-Hearted
Joined: 3/12/2015
Threads: 64
Posts: 865
Posted: 10/29/2018 at 2:54 PM
Post #20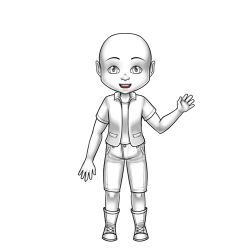 I spent a while just scrolling through items that may fit.
Go to Page:
1, 2, 3... 11, 12, 13
Go to Top
This Page loaded in 0.019 seconds.
Terms of Service | Privacy Policy | Contact Us | Credits | Job Opportunities
© Copyright 2011-2020 Sylestia Games LLC.
All names and logos associated with Sylestia are Trademarks of Sylestia Games LLC.
All other trademarks are the property of their respective owners.
For questions, comments, or concerns please email at Support@Sylestia.com.