Overview
Stables
Hatchery
Inventory
Wardrobe
Referrals
Settings
Seasonal Festival
World Map
Generator
Breeding Grounds
Nurturing Grounds
Party
Task Log
Mission Log
Quest Log
Player Trades
Trade Broker
Currency Exchange
Eggling Auction
Pick A Door
Official Games
Un-Official Games
Jinxie's Jamboree
Festival Shop
Diamond Shop
Avatar Shop
Scale Shop
Inbox
Forums
Community Polls
Advanced Search
October 27th, 2020

198 Online
4:34 PM
Advanced Search
Active Players on Sylestia
Category
Total
Yesterday
Players
5,604
803
Sylestia Pet Data
Category
Total
Yesterday
Pets
5,945,553
2,309
Generated
437,974
26
Captured
915,398
104
Bred
4,592,181
2,179
Statistics updated daily at midnight
Recent Announcements
Thread
Posted
Poll: Change in Breedi.. Sep 28 Site Downtime - 9/24 @.. Sep 23 Site Downtime - 9/23 a.. Sep 22 Rapid Response Suggest.. Sep 12 Summer Festival Overvi.. Aug 16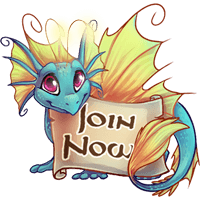 Forum Index > Official Games and Contests > 2018 Fall Festival - Spooky Avatar Dress...
Page 13
1, 2, 3... 11, 12, 13
Go to Page:
Author
Thread Post
Varyntha
Level 70
The Carver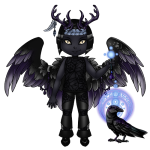 Joined: 9/3/2014
Threads: 21
Posts: 1,416
Posted: 11/26/2018 at 12:06 AM
Post #121
A piece of shadow seems to breathe at the edge of your perception.
It then begins to pulse slowly, bigger and bigger until it breaks free from the surface to which it was clinging. A tendril that waves and curls snakes into the air, dragging more shadows loose from the darkness behind it until a large mass of writhing darkness and swirling shadows has formed.
Seemingly from within this mass, a soft pale glow emerges. It seems to swirl about a bit before settling just above the floor near the base of the writhing mass with unsettling clicks. As your eyes adjust to the new balances of light and dark, you begin to make out dark ribs around the small ball of light. A spine... A skull and limbs... A skeletal but animated creature.
Its empty eye sockets seem to set on you.
Before you can really decide what to do in response to this, two eyes open near the top of the swirling mass. They are definitely looking at you. A crease beneath the eyes widens and then spreads open to reveal rows of sharp teeth in a twisted and disturbing smile.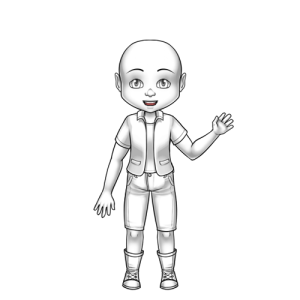 What was this entity thinking... What was it's intentions...
At least a few things were clear...
It was sentient. It was aware of you. And a secured room did not stop it.
O9catgirl
Level 63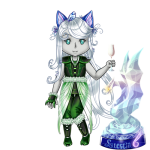 Joined: 11/11/2018
Threads: 1
Posts: 7
Posted: 11/26/2018 at 1:39 AM
Post #122
The elderly dollmaker made his way toward his greatest creation his cane clacked against the floor with every step he took he had spent decades making her trying to find the perfect material for her and the final piece he needed had just been finished he may or may not have added a couple of extra things but it was perfect none the less.
He reached out for the key, the final piece to his masterpiece and maybe the last thing he'd ever make as he stuck the key in her back and began to crank it up.
She blinked a couple of times before her head flooded with memories she reached out her wooden arms to hug her father who had seemed to be decades older than when she last saw him.
She was alive again and she was going to keep it that way even if her father had to die in the process.
Edited By O9catgirl on 11/26/2018 at 1:46 AM.
Krinadon
Level 70
Guardian of the Realm
Site Administrator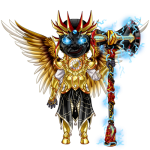 Joined: 12/17/2012
Threads: 834
Posts: 12,267
Posted: 11/28/2018 at 12:05 PM
Post #123
Congratulations to the following winners!

1st Place

Prizes: Free Stable, 3-Visible Fall Festival Themed Pet of Choice (2-Vis if Majestic), [Philter of Trait Disruption] x2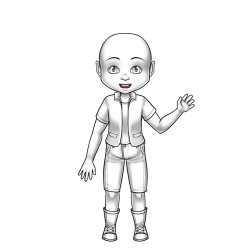 Winner: Britters


Runner Up's

Prizes: Free Stable, [Fabled Brewing Catalyst] x1, [Philter of Trait Disruption] x1


Winner:
BobRoss

Winner: Earthdayguardian


All Participants

Prizes: [Title: Fancy Pants] x1, [Mystery Brew Catalyst] x1, [Box of Brewing Agents] x1, [Chocolate Coins] x300
Go to Page:
1, 2, 3... 11, 12, 13
Go to Top
This Page loaded in 0.014 seconds.
Terms of Service | Privacy Policy | Contact Us | Credits | Job Opportunities
© Copyright 2011-2020 Sylestia Games LLC.
All names and logos associated with Sylestia are Trademarks of Sylestia Games LLC.
All other trademarks are the property of their respective owners.
For questions, comments, or concerns please email at Support@Sylestia.com.