Overview
Stables
Hatchery
Inventory
Wardrobe
Referrals
Settings
Seasonal Festival
World Map
Generator
Breeding Grounds
Party
Task Log
Mission Log
Quest Log
Player Trades
Trade Broker
Currency Exchange
Eggling Auction
Pick A Door
Official Games
Un-Official Games
Jinxie's Jamboree
Festival Shop
Diamond Shop
Avatar Shop
Scale Shop
Inbox
Forums
Community Polls
May 26th, 2019

139 Online
8:10 AM
Advanced Search
Active Players on Sylestia
Category
Total
Yesterday
Players
9,426
1,029
Sylestia Pet Data
Category
Total
Yesterday
Pets
4,927,145
2,256
Generated
347,057
491
Captured
761,235
228
Bred
3,818,853
1,537
Statistics updated daily at midnight
Recent Announcements
Thread
Posted
Diamond Sale and Doubl.. May 24 Lost Grove - The Forgo.. May 19 Working on Pet Scripts May 14 Qitari Mane Improvemen.. May 8 Spring Festival Overvi.. Apr 20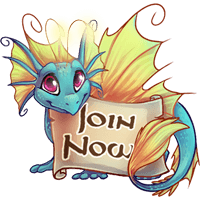 Forum Index > Official Games and Contests > 2018 Fall Festival - Pumpkin Carving (Tr...
Page 2
1, 2, 3, 4
Go to Page:
Author
Thread Post
GoldGryphon
Level 70
Vanquisher of Undead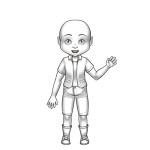 Joined: 1/28/2014
Threads: 70
Posts: 3,672
Posted: 10/14/2018 at 10:56 AM
Post #11
Ok, I understand.... so no searching for outside stencils or patterns from books or on the internet. Just can use them as ideas to create our own pattern (unless it is a tracing of something from Sylestia). Thanks for the answer Krin!
Dragoil
Level 70
The Artistic
Joined: 2/28/2016
Threads: 133
Posts: 1,491
Posted: 10/15/2018 at 11:24 PM
Post #12
Ferriki Scull
(Or what a male ferrikki would look like with a scull trait?)
Here is my traditional pumpkin carving, it is a design that is a the flip male version of my digital female. I thought a scull might get less inquiries from people on halloween XD
It turned out better than I expected considering I couldn't find my best pumpkin tools.
1. Digital design and pumpkin


2.Pierced and started carving, I like piercing though it is an art.


3. More carving done


4. finished carving, now to test lighting


5. and it looks terrific! sorry this last one you can't see my name tag (it is there just to dark to see)

Meerables
Level 68
The Carver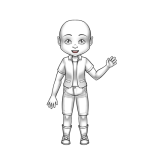 Joined: 2/16/2018
Threads: 10
Posts: 365
Posted: 10/20/2018 at 3:52 PM
Post #13
can we provide a link to the pictures if we can't get the picture to work?
Krinadon
Level 70
Enchanted Explorer
Site Administrator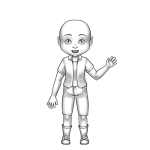 Joined: 12/17/2012
Threads: 756
Posts: 11,084
Posted: 10/20/2018 at 3:57 PM
Post #14
Link: https://www.sylestia.com/forums/?thread=67450&page=2#13
Author: Meerables
Time Posted: 10/20/2018 at 3:52 PM
can we provide a link to the pictures if we can't get the picture to work?


The guide linked in the overview post shows you how to post images. Here it is again:

https://www.sylestia.com/forums/?thread=23769

You have to be able to post your images in order to participate.
Draumrkopa
Level 63
The Kind-Hearted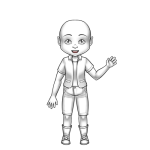 Joined: 1/19/2015
Threads: 132
Posts: 3,028
Posted: 10/21/2018 at 7:20 AM
Post #15
Its an apple carving...because we are not aloud pumpkins (gramps is allergic to them)




Edit: Yes I ate it when I was done!! It was a vary nice granny smith apple. :)
Edited By Draumrkopa on 10/21/2018 at 7:21 AM.
Kalores
Level 70
Premier Green Thumb
Joined: 8/11/2013
Threads: 95
Posts: 3,050
Posted: 10/24/2018 at 9:47 PM
Post #16
Without further ado, here's my pepper face~



First, here's my tools~





Second, the pumpkin pepper has had it's insides carved out~





Third, it's finished!





Bonus, here's what it looks like lit up~

As always, I had a lot of fun doing this~
SerenityEather
Level 70
Ghost Writer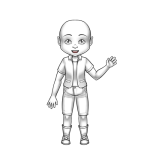 Joined: 7/19/2014
Threads: 6
Posts: 482
Posted: 10/25/2018 at 9:18 PM
Post #17
Howling Moon
This is the first time I've carved a pumpkin alone. It's not the best, but I tried.
Time Taken: About 6 1/2 hours for both the drawing and the pumpkin. (3pm to about 9:30pm, roughly)
Just a pumpkin


Starting up (hand-drawn pic of a male Lupora pup howling at the full moon. Made in honor of the revamp.)


Partly carved


Finished carving (unlit, bright room)


Lit up
You can't see it because it's almost pitch-black, but my nametag's there.

Edited By MistDragon on 10/25/2018 at 9:37 PM.
Amberpaw
Level 68
Nature Walker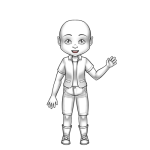 Joined: 6/16/2017
Threads: 76
Posts: 1,024
Posted: 10/26/2018 at 4:14 PM
Post #18

Heres my pumpkin!
CasmereSphynx
Level 70
Trickster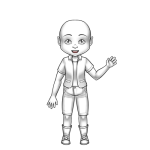 Joined: 8/29/2016
Threads: 16
Posts: 476
Posted: 10/26/2018 at 9:26 PM
Post #19
Here is my entry: A bat flying in front of the full moon.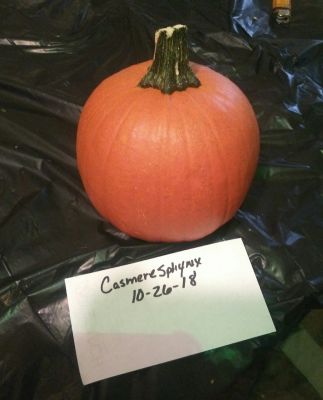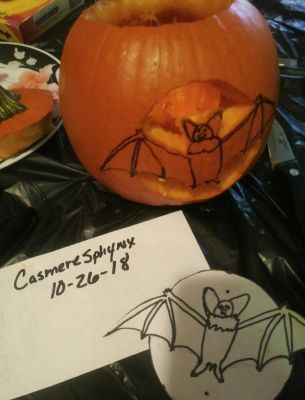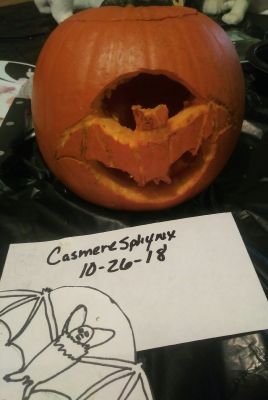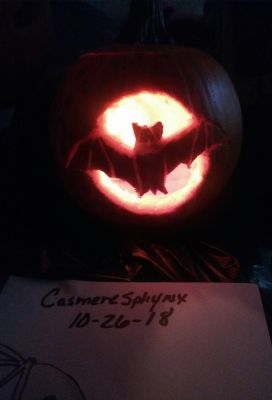 Edited By CasmereSphynx on 10/26/2018 at 9:27 PM.
Lostwords13
Level 70
Vanquisher of Undead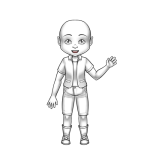 Joined: 6/16/2013
Threads: 112
Posts: 2,070
Posted: 10/27/2018 at 2:21 PM
Post #20
Got to do some pumpkin carving with friends last night, so decided to do mine as my entry :D I made a (really terible) ryo lol. Curves are hard with butcher knifes :(



Sketched the face out. Freehanded everythin so it couldve been better lol



Starting to do the cutting. was hard to figure out how to manage the extra lines with the big knives without cutting things out the wrong way >.< i couldnt really do much in terms o just partial carving with what i had unfortunately :(



Finished pumpkin



After cleaning it off



And lit up (no candles allwoed in the dorms lol)

(And here is a bonus picture of all of my friends' pumpkins lined up lol. My personal fave is the one next to min on the left that looks liek it is in horrible amounts of pain xD)
Edited By Lostwords13 on 10/27/2018 at 2:22 PM.
Go to Page:
1, 2, 3, 4
Go to Top
This Page loaded in 0.011 seconds.
Terms of Service | Privacy Policy | Contact Us | Credits
© Copyright 2011-2019 Sylestia Games LLC.
All names and logos associated with Sylestia are Trademarks of Sylestia Games LLC.
All other trademarks are the property of their respective owners.
For questions, comments, or concerns please email at Support@Sylestia.com.